Home cinema install: Cinema chic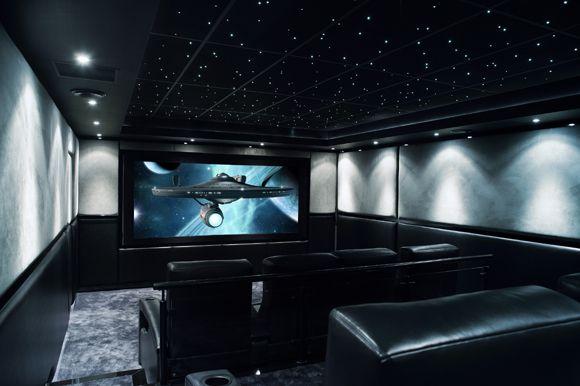 Mark Craven dons his smartest suit for a tour of this style-conscious eight-seat install
Face it – your home cinema system may offer spine-tingling sonics and hi-def visuals to die for, but until you've got rid of the cable clutter, the mountain of plasticky remote controls and the BD-strewn carpet, some of your friends won't be impressed. The owners of this gorgeous theatre room in North London won't have that problem, though...
Done as part of a multiroom makeover by professional installers Smartcomm, the criteria for the room included, obviously, Full HD movie playback and surround sound, but seating for up to eight people and a style and decor that you would expect from a 'high-end boutique hotel or nightclub'.
Achieving this was made easier by the owners already having an idea of what they were looking for. And the resulting room, which features hidden entrance doors, glass-infilled handrails and leather and alacantra acoustic panels, certainly looks more five-star hotel than £15-a-night hostel.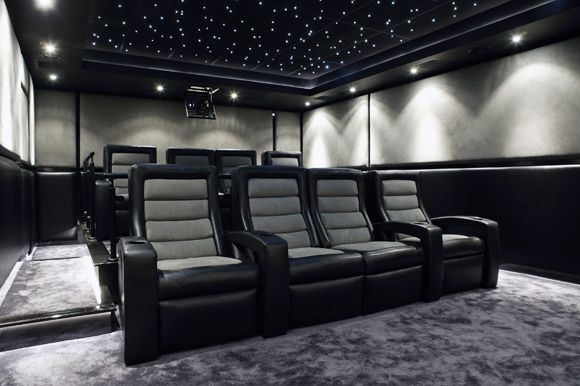 Out of sight
The sleek look is helped by having most of the electronics squirrelled away in a boot room; Middle Atlantic racking stores the Sherbourn amps and processor, Kaleidescape server and Sky HD box. In fact, all that's needed in the cinema room is the projector and speakers.
The latter are all from US brand Triad. Original plans featured on-wall speakers, but the final decision was to use in-walls for the surrounds and twin subwoofers and to have the front stage mounted behind the acoustically transparent screen. Even the reference-grade Digital Projection PJ is tucked away; rather than ceiling-mount it, Smartcomm used a mirror-kit, where a panel in the ceiling opens up and the picture is reflected through electrically-driven mirrors. This also helps reduce the impact of the PJ's operating noise.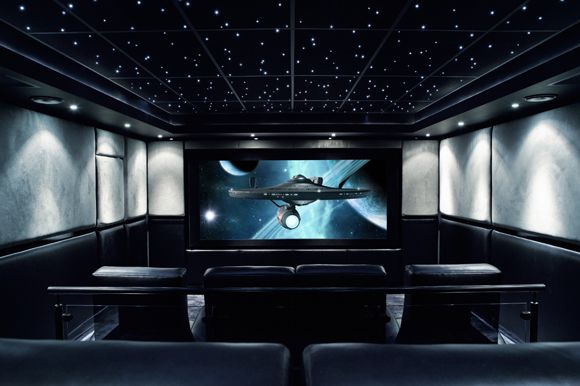 In keeping with the look of the room, the system is endowed with some high-end control, too. The entrance is marshalled by an Ekey finger scanner (making this once of the nicest 'panic rooms' around...) and a Crestron wi-fi TPMC-3X touchpanel lets the owners take charge of the intelligent lighting system (which includes the seemingly ubiquitous 'star' ceiling, and cue up a movie
Then the fun begins...
---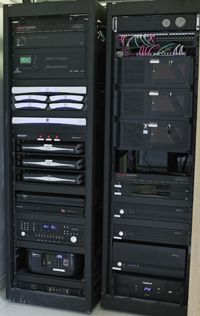 KIT CHECKLIST...
Screen Research: 2.40:1 X-Mask 2 projector screen
Triad: 3 x Gold 6/LCR; 6 x InWall Silver/4 surround; 2 x InWall Silver/15 subwoofers
Digital Projection: MVision LED projector
Lumagen: XS Video Processor
Audipak: Mirror system
Audyssey: MultEQ sound equalizer
Triad: 2 x RackAmp 600 DSP
Fortress: 8 x custom-made cinema seats
Crowson: 8 x transducers fitted to seating
Sherbourn: 2/160 amplifier
Sherbourn: PT7020A processor
Sherbourn: 5/200 amplifier
Crestron: TPMC-3X Handheld Touch Panel Controller-Gloss Black
Kaleidescape: KServer-1500 1U; KPlayer M500-B; KVault-10
Sky: Sky+HD
Price: £undisclosed
Installer: Smartcomm
---
SIX FACTS ABOUT THIS INSTALL...
Hidden talents
The Digital Projection MVision LED projector is fitted in a ceiling compartment, with its image fired at the projector screen courtesy of a mirror kit. It is accessible from the room, of course, should it need maintenance
Stars in their eyes
Part of the Crestron-controlled intelligent lighting system is this fibre optic 'star ceiling'
Movies on demand
This Middle Atlantic rack powers the whole house – not just the cinema room. That explains the multitude of Kaleidescape players and servers present
Sub power
Each of the Triad subwoofers is powered by its own rack-mounted 500W amp
Ready to rumble
The cinema seating was custom-made by Fortress – and all are fitted with a tactile transducer
First draft
As shown below, the original CG renders for the room featured on-wall speakers
This feature first appeared in the February 2012 issue of Home Cinema Choice.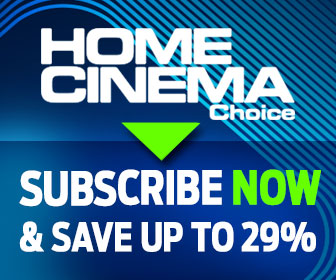 Home Cinema Choice #315 is on sale now

, featuring: Panasonic HZ2000 OLED TV; Focal Twenty5i speaker system; Sony 8K TV; Klipsch SPL-150 subwoofer; 25 fantastic fights on film; disc reviews; opinion; and more.
Want to see your home cinema system featured in the pages of HCC? Click
here
for more info.