Home cinema install: A passion for pictures
This well-dressed basement cinema meets the strict demands of its film fanatic owners
This well-dressed cinema room, converted from a basement space by UK installer The Pyramid Group, had to meet the demands of its film fanatic owners, husband and wife Bruce and Hilary. They wanted super-sized visuals and immersive audio, but had specific hardware requirements in mind.
For instance, the JVC projector was selected (after demonstrations) as it was felt to have superior, artefact-free frame interpolation – a concern of Bruce as he counts himself susceptible to 24fps judder. Speaker specification was equally important – while a hidden finish was desired, previous experience of in-wall speakers/subwoofers hadn't impressed. More demos followed, with an eventual combination of KEF THX-certified Ci series models, and SVS subwoofers, forming a 7.2.2 array calibrated to reach 105dB at the listening position.
Starry, starry night
Power and processing comes from Marantz AV separates (with an additional Bose DSP engine in the signal chain to tweak the LCR crossovers), and a BT YouView PVR and Sony 4K spinner are among the sources. A Control4 system provides the de rigueur smart operation of hardware and lighting – the latter including floor-level illumination, an LED run around the ceiling soffit, and an eye-catching star-field.
Naturally, the room's 135in projector screen has been getting a lot of use, but Bruce has also found the cinema an ideal space to feed his music passion: 'I had originally thought that I would not want to listen to music in a windowless room, and so was not concerned with that aspect,' he says. 'But we ended up bi-amping the front in-wall speakers to improve their performance further, and I have to admit I am frequently to be found sitting in the dark listening to CDs! The system actually exceeds my expectations, and to my ear is really, really good!'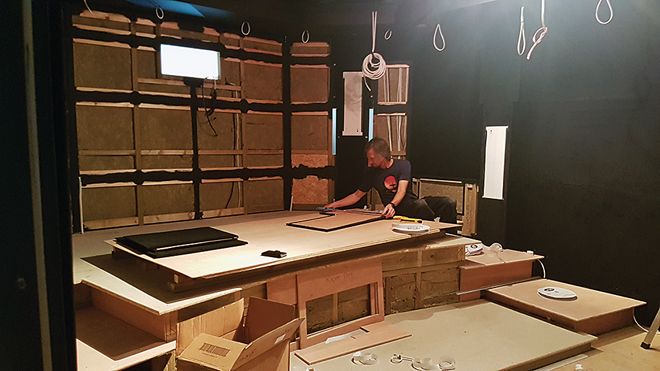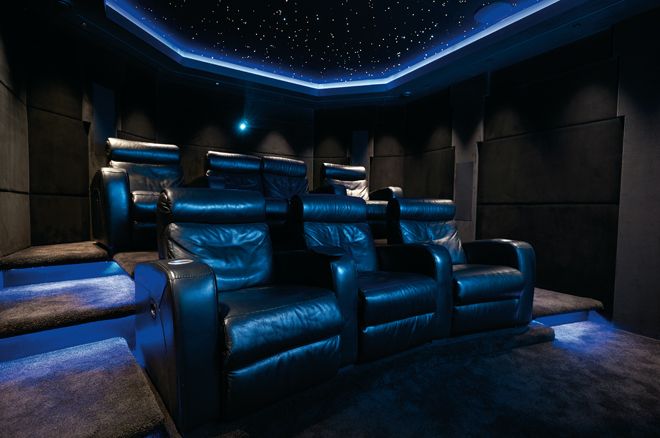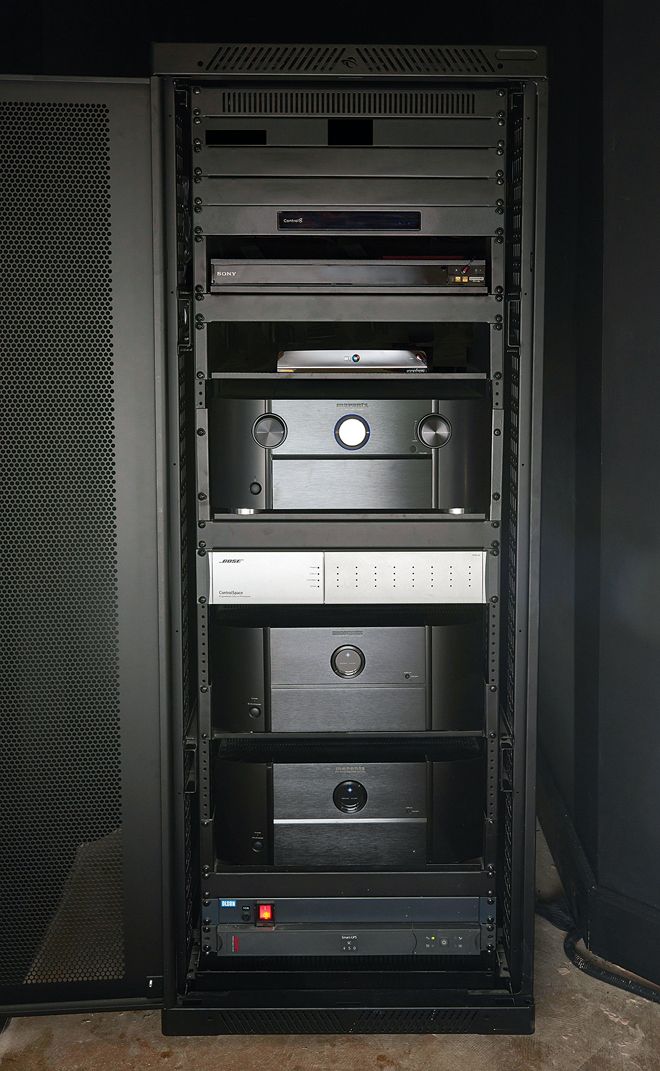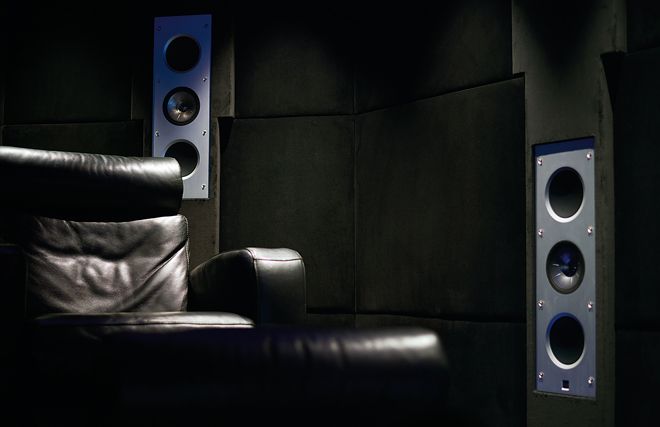 ---
Installer Info
The Pyramid Group
www.thepyramidgroup.co.uk
---
Kit Checklist
JVC: D-ILA X790R projector
KEF: 3 x Ci5160RL-THX in-wall speakers; 4 x Ci3160RL-THX in-wall speakers; 2 x Ci200RR-THX in-ceiling speakers
SVS: 2 x SB13-Ultra subwoofers (concealed in-wall)
Marantz: AV8802 AV processor; MM8077 and MM7055 power amplifiers
Bose: ControlSpace ESP-88 DSP unit
Sony: UBP-X1000ES 4K Blu-ray player
BT: YouView PVR
Control4: System automation
Front row: 7 x cinema recliners