Movies you won't want to miss in 2023!
With Hollywood hoping for a post-pandemic bounce-back at the box office, this year's movie slate features returns for the Mission: Impossible crew, John Wick and Adonis Creed, plus a certain professor of archaeology...
Ant-man and the Wasp: Quantumania (out now)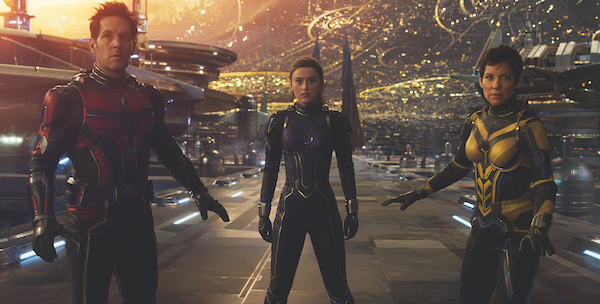 The two previous standalone Ant-Man movies have been fairly low-key affairs in terms of the wider Marvel Cinematic Universe, more 'enjoyable' than 'essential'. This third outing promises to be very different. Kicking off Phase Five of the MCU, Ant-Man and the Wasp: Quantumania will mark the bigscreen introduction of Kang the Conqueror, this era's major villain (played again by Jonathan Majors after his appearance in the Loki TV series), while Scott Lang (Paul Rudd), daughter Cassie (Kathryn Newton), Hope van Dyne (Evangeline Lilly) and her parents Hank Pym (Michael Douglas) and Janet van Dyne (Michelle Pfeiffer) look to quip their way out of the sub-atomic Quantum Realm.
And, of course, Ant-Man and the Wasp is only the tip of the Phase Five iceberg this year, with second seasons of What If…? and Loki, plus fresh MCU series Secret Invasion, Ironheart, Echo and Agatha: Coven of Chaos all streaming on Disney+ in 2023.
Cocaine Bear – (out now)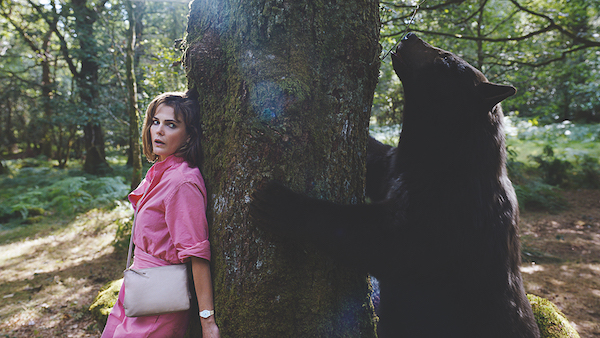 In 1985, investigators in the US State of Georgia stumbled across the carcass of a 175-pound black bear that had died after eating millions of dollars' worth of cocaine from a duffel bag flung from a smuggler's plane. Ignoring the bit about the unfortunate ursine overdosing and dropping dead (it's since been stuffed and put on display in a Kentucky shopping mall), this comedy-horror from director Elizabeth Banks (Pitch Perfect) uses the story as the springboard for a tale of a killer bear on a drug-fuelled rampage. Cocaine Bear is also notable for featuring one of the last onscreen performances from the late Ray Liotta, although, as Banks joked, 'No matter who you are, even if you're Henry Hill [Liotta's character in Goodfellas], if you meet a bear high on cocaine, you are the underdog in that situation'.
Creed III (March 3)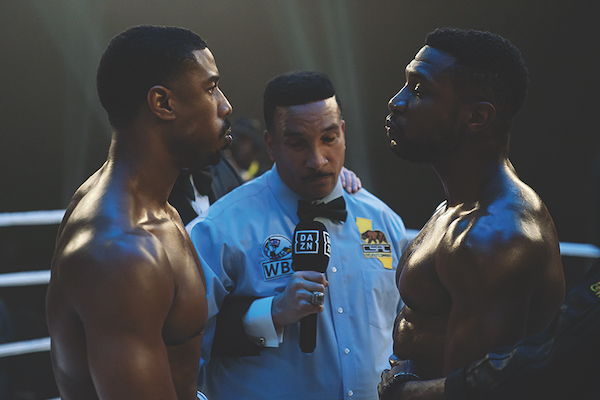 Michael B. Jordan steps back into the squared circle as Adonis 'Donnie' Creed, while also making his feature directorial debut, for this umpteenth (okay, ninth) movie in the Rocky franchise. Set seven years after the events of
2018's Creed II
, the story – written by original Creed director Ryan Coogler, his brother Keenan, and King Richard scribbler Zach Baylin – features Donnie's childhood friend and fellow boxing prodigy Damian Anderson (Jonathan Majors) resurfacing after an 18-year stretch in prison. Naturally, it's not long before the two are taking to the corners for an emotionally charged bout. Sylvester Stallone produces, but won't be donning the pork pie hat for another round as Rocky Balboa. 'I bowed out of that one', he told Metro last year. 'I just didn't know if there was any part for me. I wish them well and keep punching!'
Shazam: Fury of the Gods (March 17)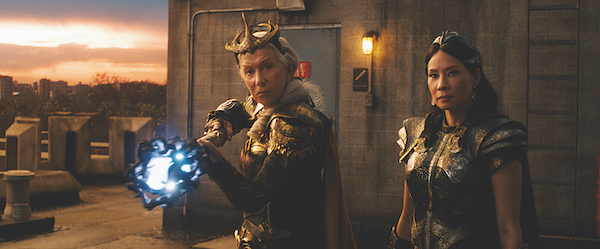 Recent studio shake-ups left the future of the DC Extended Universe up in the air, but however things play out under the new management, audiences still have a handful of hold-overs from the previous regime to enjoy.
First out of the studio gates is the sequel to the 2019 comic book crowd-pleaser Shazam!, with Asher Angel and Zachary Levi back as teenager Billy Batson and his adult superhero alter-ego. Grabbing an early spring cinema slot after being delayed by almost a year from its original April 2022 release date, this follow-up finds Billy dealing with the fallout from taking his powers for granted, while pitting him and his super-powered foster siblings against the magical Daughters of Atlas – Anthea (Rachel Zegler), Hespera (Helen Mirren) and Kalypso (Lucy Liu).
John Wick: Chapter 4 (March 24)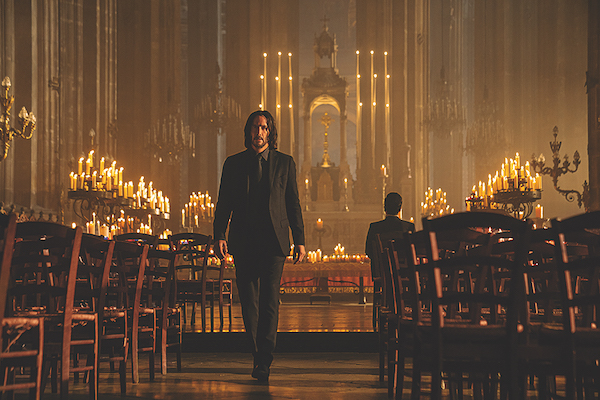 When we last saw former assassin John Wick (Keanu Reeves) he'd been shot by an old friend, fallen from the roof of a New York hotel onto the streets below, and been spirited away to the underground lair of a former crime boss. In this fourth instalment, Wick is forging new alliances as he charts a path to finally destroying The High Table, the ultimate authority that governs the underworld's criminal organisations. That is, of course, if he can stay alive long enough to get to them. As former stunt coordinator Chad Stahelski continues behind the camera, expect plenty of the franchise's trademark action scenes. Martial arts scraps should again be high on the agenda, too; Hong Kong action legend Donnie Yen has been cast as a High Table assassin and former friend of Wick. Let the high-octane bloodletting begin…
Scream VI (March 31)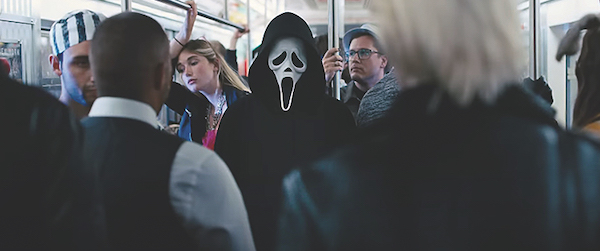 The success of last year's Scream 'requel' guaranteed a sequel, with this follow-up flick arriving within a year. Courteney Cox and Jenna Ortega return, but Neve Campbell's franchise hero Sidney Prescott doesn't. This sixth Scream film will freshen things up by taking the slasher action to New York City. Well, it worked for Friday the 13th... kinda.
The Super Mario Bros. Movie (March 31)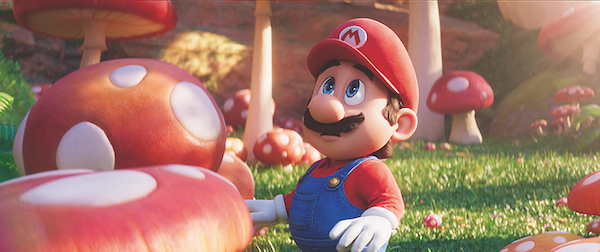 Thirty years on from the live-action box office flop starring Bob Hoskins as every videogamer's favourite moustachioed plumber, the character returns in a CG animated adventure. Rights holder Nintendo, in conjunction with studio Universal, first announced plans for the film in 2018 (with a 2022 release date), perhaps spurred into action by news of rival game icon Sonic the Hedgehog speeding into cinemas – now the challenge becomes beating the box office success of the latter's two movies so far.
Chris Pratt is on voice duty, and – based upon the trailers – seems to have resisted the temptation to 'giva Mario ana Italian' accent, while Jack Black will be bringing his voice chops to big boss villain Bowzer. Aaron Horvath and Michael Jelenic, creators of the riotously funny Teen Titans Go! DC comics series, are in the directors' chair.
Dungeons and Dragons: Honor Among Thieves (April 7)
Legendary role-playing game Dungeons & Dragons (now part of the Hasbro empire) turns 50 in 2024. Before then, however, there's something else for Level 12 Paladins to celebrate: upcoming spin-off flick Dungeons & Dragons: Honor Among Thieves. The plot (involving a band of unlikely adventurers embarking on an epic quest to find a long-lost relic) is the oldest campaign setup in the Dungeon Master's handbook, but the film's trailer shows this fantasy fest also hopes to raise plenty of laughs – perhaps the producers have realised that mixing thrills and spills with plenty of gags has worked very well for the MCU? Chris Pine, Michelle Rodriguez and Pierce Brosnan are among a cast surrounded by a treasure chest of CGI. There's also a spin-off TV series in the works.
Guardians of the Galaxy: Vol 3 (May 5)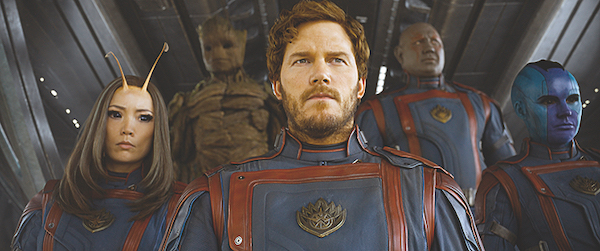 Now co-CEO of DC Studios, James Gunn exits Marvel with this third adventure for Chris Pratt's Star-Lord and his crew of extraterrestrial misfits. Dangling story threads from the two earlier films will be resolved, and fan-fave character Adam Warlock will finally appear, after more than ten years of MCU teasing.
Fast X (May 19)
Louis Leterrier jumps into the driving seat to helm this penultimate film in the long-running Fast & Furious franchise. The plot is a closely guarded secret – the recently released trailer has given us plenty of set-piece action to gawp at, but no clue as to what order it all happens in – although as the budget has ballooned to $340m (making it the fourth most expensive film ever made) there's every chance they sent the entire cast - including newcomers Brie Larson and Jason Momoa – into space for real this time. And, yes, we do appear set to see Jason Statham's Deckard Shaw and Sung Kang's Han working together for the first time.
The Little Mermaid (May 26)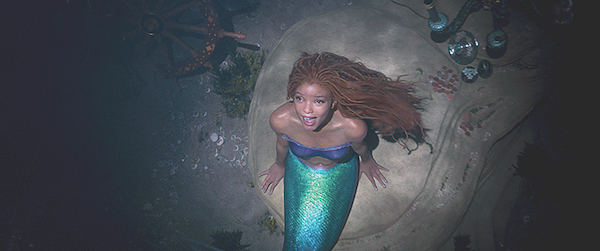 Another live-action do-over of a classic animated feature from Disney, this time an update of its 1989 take on Hans Christian Andersen's fairy tale. Whether it will measure up to the original 'toon is anyone's guess, but the casting of black actress/singer Halle Bailey as Ariel has already made a splash. Apparently black mermaids aren't 'historically accurate'...
Spider-Man: Across the Spider-verse (June 2)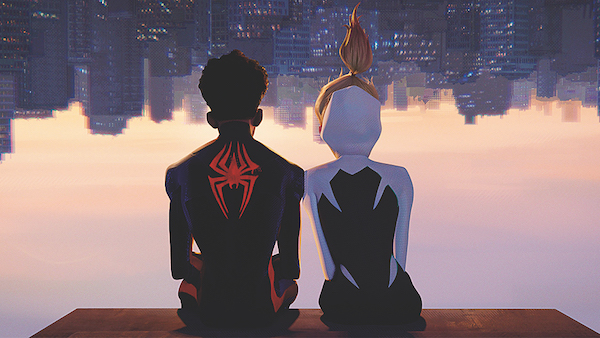 This sequel to the hyper-stylised, Oscar-winning superhero 'toon Spider-Man: Into the Spider-Verse (2018) sends Miles Morales (Shamiek Moore) and Gwen Stacy (Hailee Steinfeld) out across the multiverse to stop the Spot (Jason Schwartzman), a criminal whose body is covered with inter-dimensional portals. Other characters Peter B. Parker (Jake Johnson) and Spider-Man 2099 (Oscar Isaac) return among an army of alternate universe 'Spider-People', joining newbies Jessica Drew Spider-Woman (Issa Rae) and Spider-Punk (Daniel Kaluuya). And because of the scale of the story being told, Spider-Man: Across the Spider-Verse is only half of a two-part sequel – Spider-Man: Beyond the Spider-Verse will complete the story when it swings into cinemas in March next year.
Transformers: Rise of the Beasts (June 9)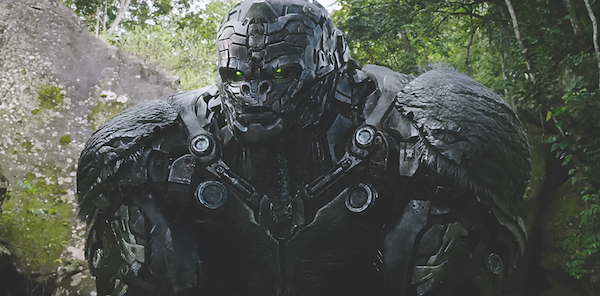 Creed II director Steven Caple, Jr. swaps the boxing ring for the world of battling 'bots with this seventh instalment in the Transformers film series. More epic in scope than 2018's superb Bumblebee, this follow-up skips forward seven years to 1994 and features two friends from Brooklyn (played by Anthony Ramos and Dominique Fishback) joining Optimus Prime, Bumblebee and their fellow Autobots as they're sucked into a global conflict including two ancient animal-based Cybertronian factions: the Maximals and the Predacons. Among the giant 'bots making their first appearances in the live-action series will be Transformers: Beast Wars favourites Optimus Primal (Ron Perlman), Airazor (Michelle Yeoh) and Rhinox (David Sobolov). Mark it in your diary to find out what a $200m budget gets you in AV spectacle in 2023.
The Flash (June 16)
He may be the fastest man alive, but the arrival of The Flash's first solo film has taken far longer than anyone expected. Directed by It's Andy Muschietti, filming wrapped in October 2021. However, between the personal troubles that dogged lead actor Ezra Miller, pandemic-related delays affecting completion of the film's visual effects, and behind-the-scenes shenanigans at Warner Bros. resulting in various reshoots and re-edits (including the removal of a cameo by Henry Cavill's Superman), The Flash has been held up for over a year. This sort of 'troubled production' doesn't usually bode well for a tentpole title, but there's still a lot for DC fans to be excited about if Muschietti can stick the landing – not least the fact the film's story (inspired by the multiverse-hopping Flashpoint comic) features appearances by both Ben Affleck and Michael Keaton's Batmen! In cinemas: June 16
Indiana Jones and The Dial of Destiny (June 30)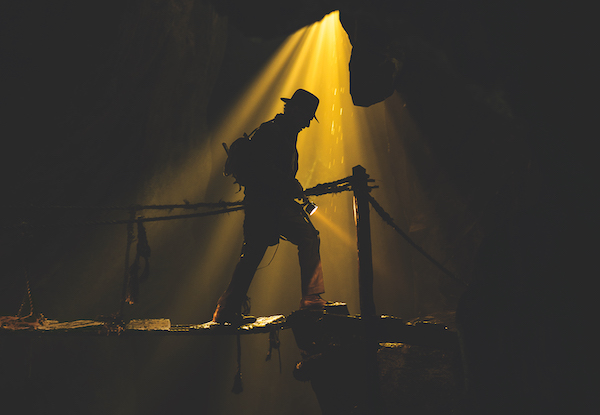 'I don't believe in magic. But a few times in my life I've seen things, things I can't explain. And I've come to believe it's not so much what you believe, it's how hard you believe it'. So intones the trailer for Dial of Destiny, and if there's one thing we believe, it's that Harrison Ford deserves another shot at sending archaeologist-adventurer Indiana Jones off on a high following 2008's disappointing …Kingdom of the Crystal Skull. The big difference this time out, of course, is Steven Spielberg's absence from the director's chair, with Logan helmer James Mangold cracking the whip instead.
Mission: Impossible - Dead Reckoning Part One (July 14)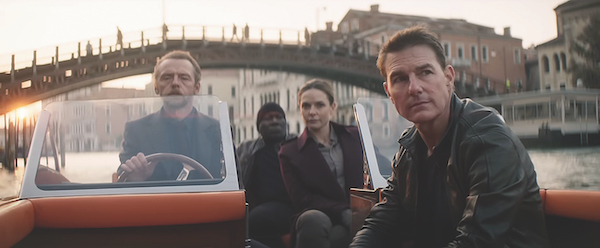 Your mission, should you choose to accept it, is to race to your nearest premium large format screen this summer to gawp at the seventh instalment in the blockbuster Mission: Impossible franchise. Reuniting Tom Cruise with …Rogue Nation and …Fallout writer/director Christopher McQuarrie, this first half of a double-sized story (Mission: Impossible - Dead Reckoning Part Two lands in 2024) sees its leading man once again performing his own death-defying stunts. Chief among them is a sequence in which Cruise rides a motorbike off a cliff and free-falls into a base jump. Or, as the daredevil star himself described it in the behind-the-scenes featurette released online towards the end of last year, 'far and away the most dangerous thing we've ever attempted'. Bring it on!
Barbie (July 21)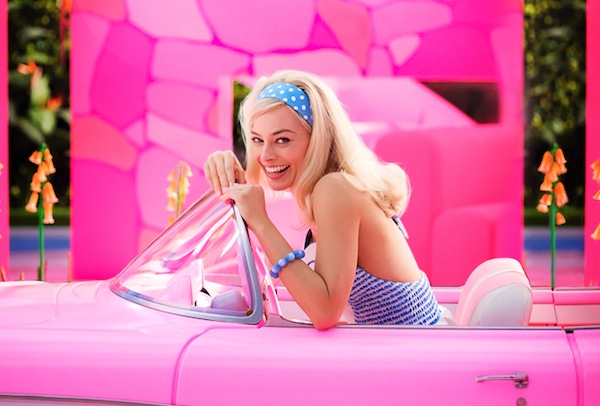 We initially had zero interest in a live-action film based on the world's best-selling fashion doll. That all changed, however, when it was announced that indie darlings Greta Gerwig and Noah Baumbach would be writing the film, with Gerwig also directing. It also doesn't hurt that Margot Robbie and Ryan Gosling are taking on the roles of Barbie and Ken, alongside a supporting cast including America Ferrera, Kate McKinnon, Michael Cena and Will Ferrell – the latter confirmed to be playing the CEO of Barbie manufacturer Mattel. What about the story? Not a clue. Even the trailer released in the run up to Christmas would sooner (brilliantly) parody 2001: A Space Odyssey than reveal any plot details. But according to actress America Ferrera, 'Whatever you think it is, it's not that. It's something else.'
Oppenheimer (July 21)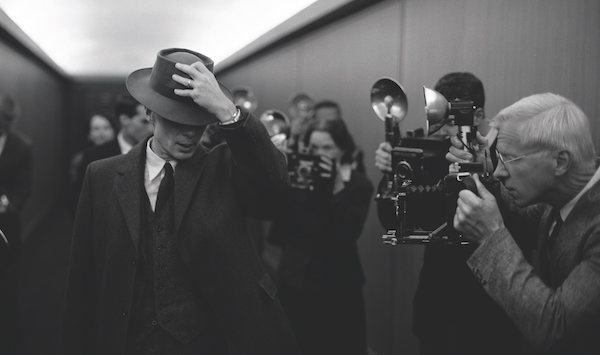 Based on the prize-winning J. Robert Oppenheimer biography American Prometheus, Oppenheimer marks Christopher Nolan's return to cinemas after 2020's Tenet, and his first film in two decades not to be financed or distributed by Warner Bros., following a disagreement over the studio's policy of simultaneous cinema and SVOD releases. Focusing on Oppenheimer's role in the 'Manhattan Project' of the 1940s, it casts Cillian Murphy as the 'father of the atomic bomb' alongside a heavyweight roster including Emily Blunt, Matt Damon, Robert Downey, Jr. and Kenneth Branagh. Still refusing the lure of digital filmmaking, Nolan shot Oppenheimer using IMAX 65 and other large format film stocks (in both black-and-white and colour), and opted to blow stuff up in camera rather than use CGI. No doubt the eventual Ultra HD disc release will be dynamite.
The Marvels (July 28)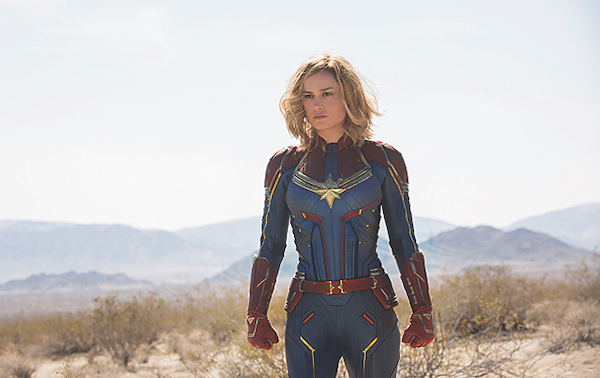 Serving as both sequel to Captain Marvel (2019) and a continuation of the Disney+ series Ms. Marvel, director Nia DaCosta's MCU debut features Carol Danvers/Captain Marvel and Iman Kamala Khan/Ms. Marvel teaming up with Monica Rambeau (last seen gaining special abilities of her own in WandaVision) when their powers start acting up.
The Meg 2: The Trench (August 4)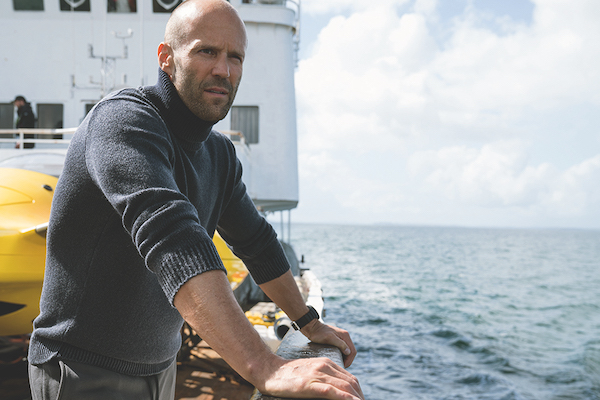 Pitting one-time Commonwealth Games diver Jason Statham against a giant prehistoric shark, The Meg ended up being one of 2018's breakout hits, taking more than $530m in cinema admissions. No wonder a sequel was greenlit. Nothing has been revealed about ...The Trench's story, but if it follows the plot of The Meg author Steve Alten's 1999 literary follow-up of the same name, then we should get to see Statham tackling a different type of prehistoric monster (as well as yet another megalodon). At the very least, the presence of Kill List and Free Fire director Ben Wheatley behind the camera might result in a more visceral (literally) movie than its bizarrely bloodless predecessor. And as Alten has written eight novels in his Meg series to date, we may well be watching Statham fighting off massive fish for years to come.
A Haunting in Venice (Sep 15)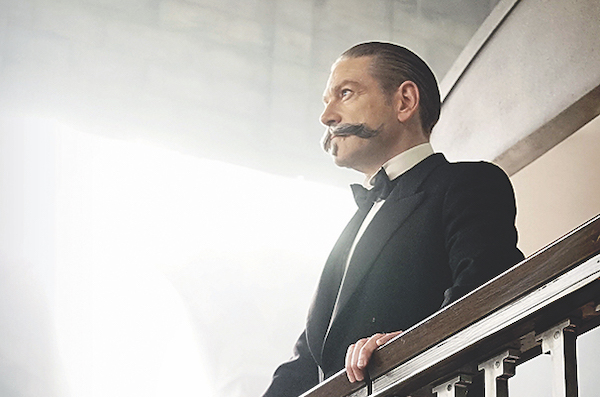 Belgian detective Hercule Poirot investigates the murder of a fellow guest at a seance in this adaptation of Agatha Christie's 1969 novel Hallowe'en Party. As with 2017's Murder on the Orient Express and 2022's Death on the Nile, Kenneth Branagh directs and stars. Guests/suspects/victims include Jamie Dornan, Tina Fey, Kelly Reilly and Michelle Yeoh.
The Expendables 4 (Sep 22)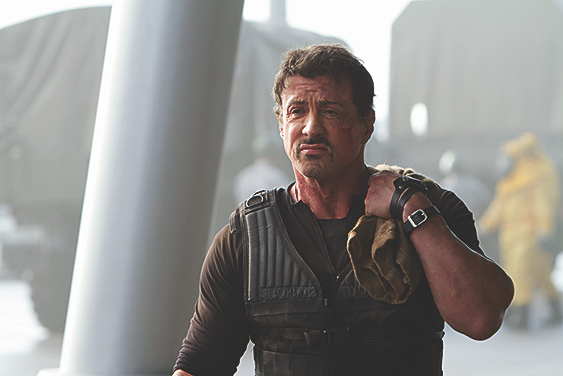 The elite mercenaries are drawn into a potential nuclear conflict between the US and Russia in what is being billed as the final instalment in the explosive all-star action franchise. Creator Sylvester Stallone has promised an 'R' rating, following part three's PG-13 jollity, which will please fans of Jason Statham, Dolph Lundgren, Iko Uwais, et al.
The Equalizer 3 (Sep 23)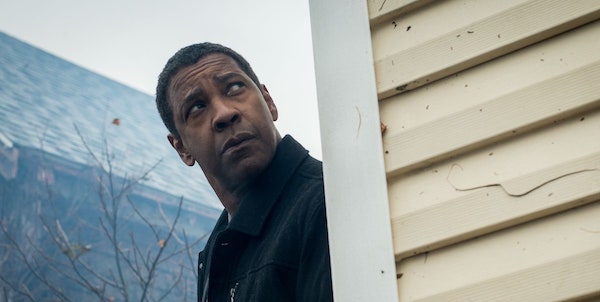 Denzel Washington and Antoine Fuqua don't believe in a quick turnaround – this third Equalizer movie comes five years after the second, and nine years after the first. Fans of the series will expect Fuqua's slick direction, a revenge narrative, and Denzel being tough as nails. Dakota Fanning is second-billed, reuniting with Washington for the first time since 2004's Man on Fire.
Dune: Part Two (Nov 3)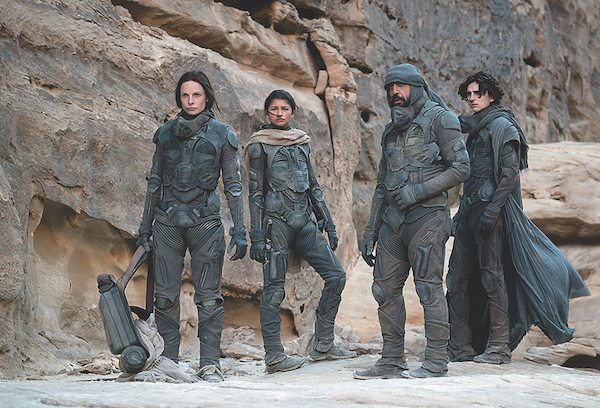 Denis Villeneuve's first Dune movie (2021) was an absolute triumph, so we're glad the second part of his adaptation of Frank Herbert's 1965 sci-fi novel is arriving a little over two years later. Continuing the story of Paul Atreides (Timothée Chalamet) and his mother Lady Jessica (Rebecca Ferguson), Dune: Part Two focuses on their quest for revenge against the forces that betrayed them. New cast members include Austin Butler, last seen in Baz Luhrmann's biopic Elvis, as Feyd-Rautha (memorably portrayed by Sting in David Lynch's 1984 adaptation), and Christopher Walken as Emperor Shaddam IV. If the film hits big, Villeneuve has suggested a third movie, based on Herbert's Dune Messiah novel, could be in the offing. Also keep an eye out for Dune: The Sisterhood, an HBO Max prequel series set 10,000 years before the events of the Dune duopoly.
The Hunger Games: Ballad of Songbirds and Snakes (Nov 17)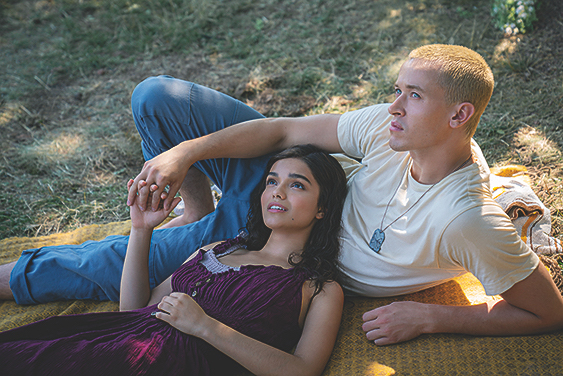 Adapted from Suzanne Collins' 2020 novel, this prequel entry in the hit 'young adult' franchise is set decades before the events of the previous films (so no Jennifer Lawrence) and tells the story of the young man who will grow up to become Panem's sadistic President Snow.
Aquaman and the Lost Kingdom (Dec 26)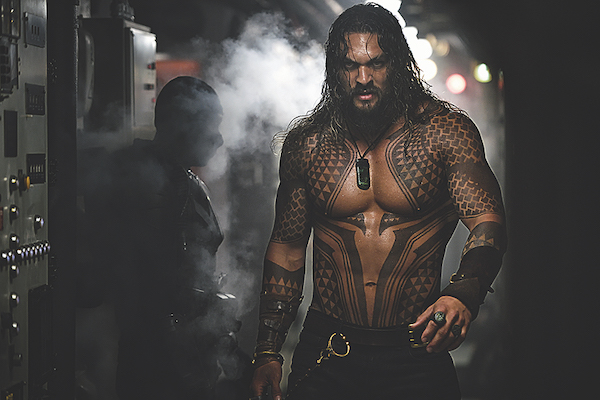 Director James Wan and leading man Jason Momoa get to close the door on the DC Extended Universe as we know it with this sequel to the highly enjoyable 2018 blockbuster Aquaman. Although underwater cinema threatens to feel rather passé following Black Panther: Wakanda Forever and Avatar: The Way of Water, this superhero sequel still has tricks up its soggy sleeve judging from concept art already revealed by Wan showing spectacular undersea settings and an illustration of Momoa's half-Atlantean hero battling returning villain Black Manta (Yahya Abdul-Mateen II). There might even be a return appearance of Ben Affleck's Bruce Wayne/Batman – although a rumoured Michael Keaton cameo (tying into The Flash) has apparently been left on the ocean floor after confusing test audiences. In cinemas: December 26

SPONSORED VIDEO

SPONSORED VIDEO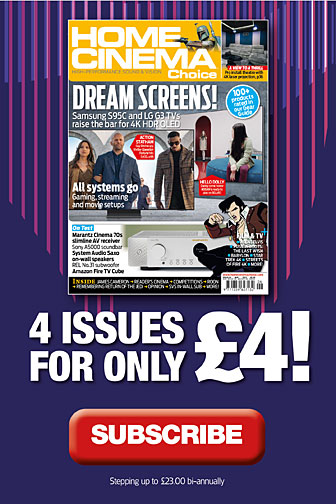 Home Cinema Choice #332

is on sale now, featuring: Samsung's 8K flagship; Anthem AVM 90 processor; B&W 800 Series Diamond; LG smart projector; Hollywood box office bombs; Hitchcock 4K; and more
Want to see your home cinema system featured in the pages of HCC? Click
here
for more info.