Celebrating 50 years of Steven Spielberg!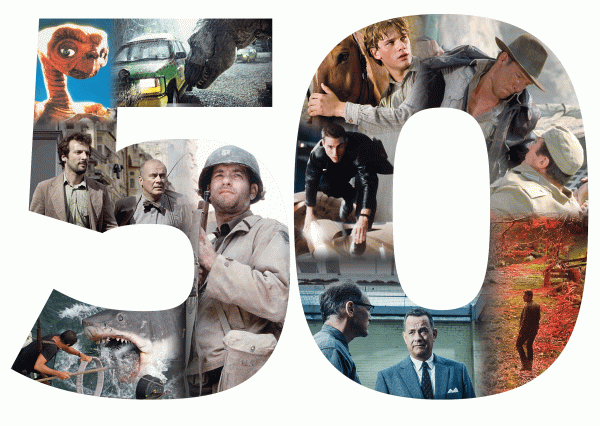 It's hard to think of anyone who has had a bigger impact on cinema in the last half a century than Steven Spielberg. Since his feature debut in 1971 with Duel, his films have earned billions at the box office, birthed the concept of the summer blockbuster, pushed the envelope of CG effects, and scooped countless awards.
But more importantly he's proven to be a master story-teller. Across sci-fi and horror, adventure and drama, historical biopic and kid-friendly fantasy, Spielberg always seems focused on engaging the audience. His films are technically astute without being tiresome; even when his stories are grand in scale they have a tight focus on character.
Of the 32 theatrical features he's directed so far – number 33 will be his West Side Story remake, out this December – many are exceptional, some are underrated and, yes, a handful are a bit ropey...
Avoid these!
Hook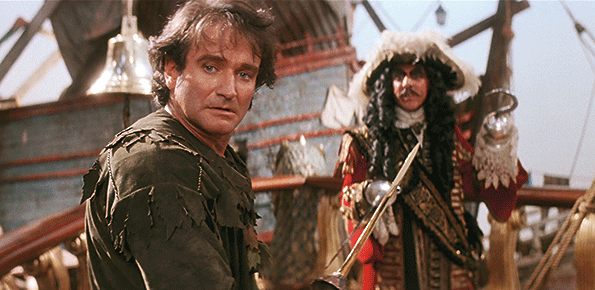 The 'Boy Who Wouldn't Grow Up' has done just that in this 1991 sequel to J.M. Barrie's Peter Pan. While the concept would appear to be a natural fit for Spielberg, the finished film is an atypically messy and uninteresting affair. The stunning sets and costumes look great on Sony's 4K BD, though.
Always

Spielberg overdoes the sentiment in this bland 1989 update of the 1943 Spencer Tracy romantic-drama A Guy Named Joe. Richard Dreyfuss plays the recently deceased aerial firefighter whose spirit returns to mentor a young pilot and also help his grieving girlfriend (Holly Hunter) move on with her life. There's a UK BD if you can't resist.
The Terminal

Inspired by a true story, this uneven 2004 comedy-drama stars Tom Hanks as an Eastern European living in JFK airport when his passport is declared invalid following a military coup in his home country. A film so forgettable that Paramount forgot to release it on Blu-ray in the UK.
Indiana Jones and the Kingdom of the Crystal Skull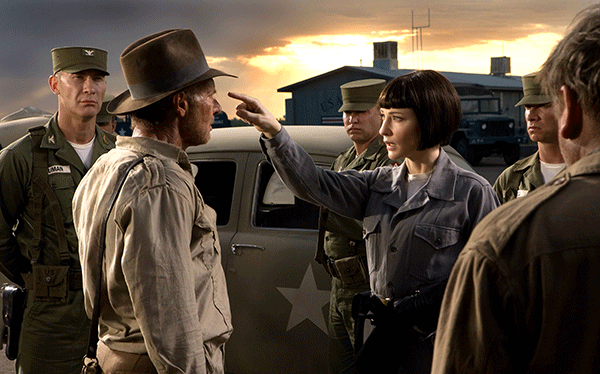 It's easy it imagine that in 2008 producer George Lucas finally won the battle of wills for control of the Indiana Jones franchise with this ghastly fourth outing for Harrison Ford's whip-cracking archaeologist. Gone is the fizz and fun of the earlier flicks; in their place are dull villains, a Brando-wannabe son, aliens, and terrible CG effects. The nadir of Spielberg's career.
For Spielberg completists
The BFG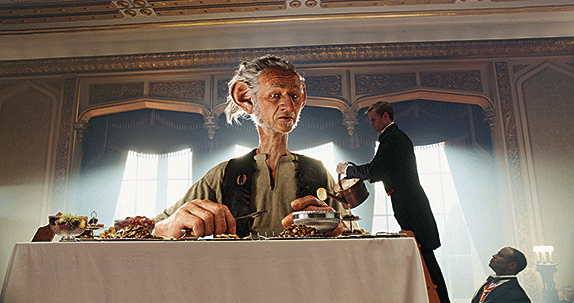 Roughly half-an-hour longer than the 1989 animated adaptation (and only half as good), this 2016 live-action take on the beloved children's book is technically spectacular but ditches the darker aspects of Roald Dahl's writing. Still, the visuals work a treat in 3D and the Atmos mix is a stunner.
The Color Purple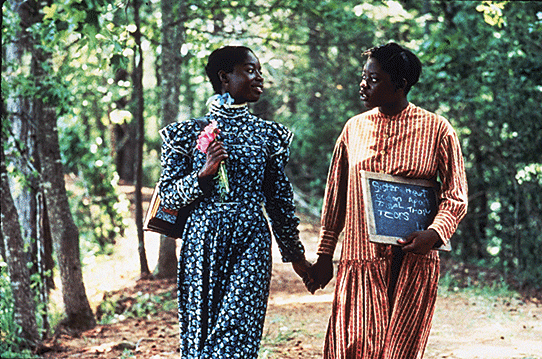 Spielberg made the move away from summer blockbusters into serious Oscar-bait with this adaptation of Alice Walker's Pulitzer Prize-winning novel. Powerful performances from Whoopi Goldberg and Oprah Winfrey rub up against a first act mix of melodrama and slapstick that feels awkward.
Lincoln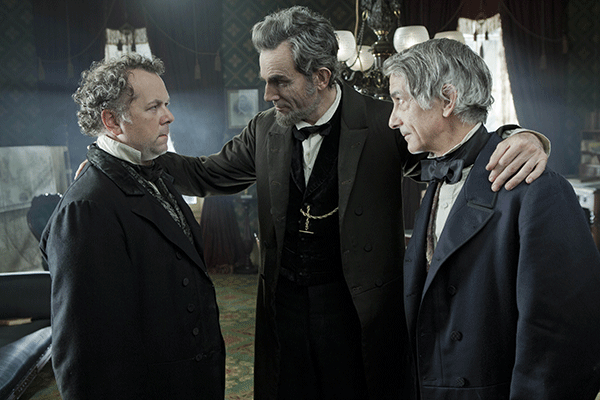 More Spielbergian awards-bait, this 2012 historical legal drama focuses on the final months of Abe Lincoln's life and his battle to abolish slavery. It's well acted and absolutely gorgeous, but frequently feels more like a never-ending history lecture than an actual story.
The Post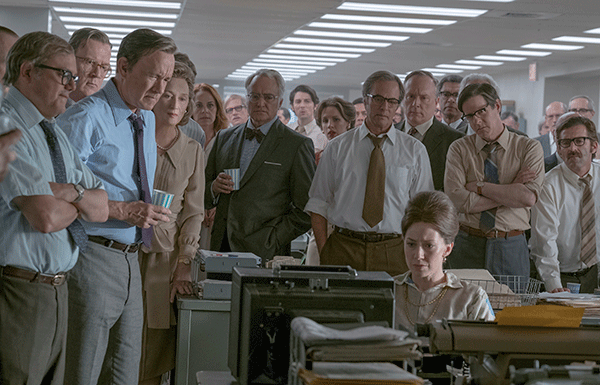 Lacking the hard-hitting edge the subject matter really needed, this 2017 retelling of the battles The Washington Post fought to publish the 'Pentagon Papers' in the early 1970s relies on lead actors Meryl Streep and Tom Hanks to pep up its storytelling. All the President's Men it ain't.
Sequel Spielberg
Jurassic Park: The Lost World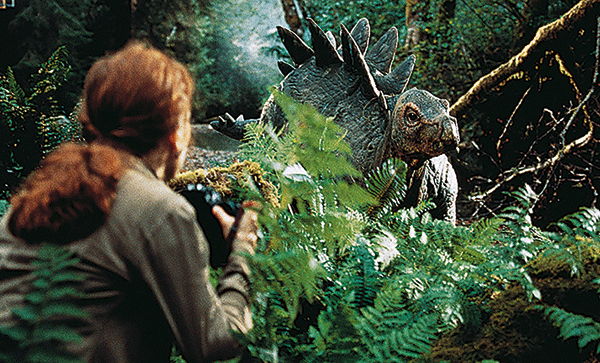 This 1997 follow-up stands in the shadow of its prehistoric forebear, but is better than both its reputation suggests and all subsequent Jurassic Park sequels. Eschewing the awe and wonder of the original, The Lost World… doubles-down on the jeopardy, delivering some of the most nerve-wracking action scenes in Spielberg's body of work (the T-rex attack on the RV; 'Don't go in the long grass!') alongside some of the silliest (gymnastics vs raptors). Propping up this rollercoaster ride are stunning creature FX and a fantastically unlikely blockbuster cast, including Julianne Moore, Pete Postlethwaite and Vince Vaughn.
Indiana Jones & the Temple of Doom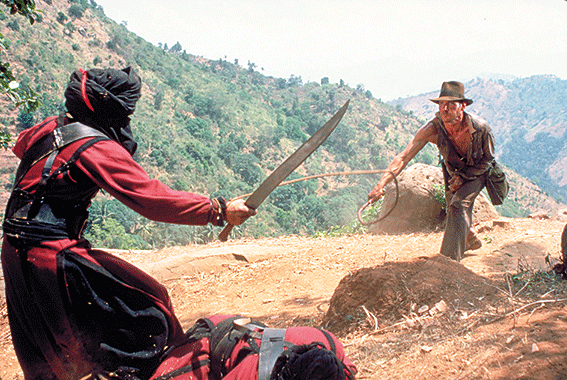 Indiana Jones gatecrashes an evil cult that's been kidnapping children in this rollicking 1984 action-adventure. Despite a weaker cast and less interesting supporting players than its Raiders of the Lost Ark predecessor, there's plenty to savour here, from the opening musical number to the unforgettable mine cart chase. It's also darker and more violent than the other films in the series, with a heart-ripping human sacrifice in particular giving censors such sleepless nights that the uncut version didn't hit the UK until the 2012 Blu-ray.
Indiana Jones and the Last Crusade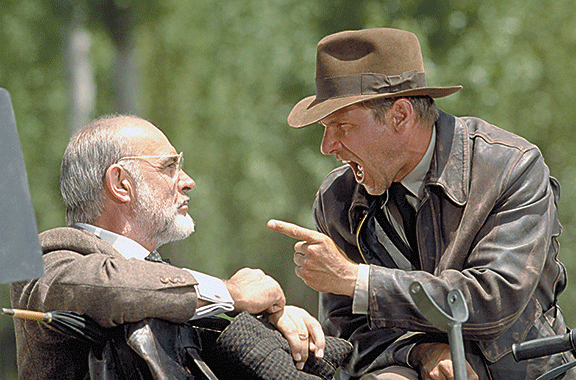 Backing away from the visceral violence of …Temple of Doom, this 1989 three-quel in many ways feels like a retread of Raiders, only instead of the Ark of the Covenant, this time Indy is out to beat the Nazis to the resting place of the Holy Grail. Elevating this particular adventure is the presence of Sean Connery as Indy's father, Henry Jones, Sr – the back-and-forth banter between Ford's Nazi-punching hero and Connery's irascible scholar results in the wittiest entry in the series, backed up by plenty of the franchise's stock-in-trade and spectacular action scenes.
Underrated Spielberg
1941
Steven Spielberg had his first taste of box office failure with this chaotic 1979 World War II 'comedy spectacular'. The cast plays likes a Who's Who of late '70s cinema (Dan Aykroyd! John Belushi! Slim Pickens! Ned Beatty! The Mayor from Jaws! The list goes on and on…) and it's tonally all over the place, veering from screwball to sex farce in the blink of an eye. But, for all that, more of the film works than doesn't, and Universal's Blu-ray is bolstered by a frank feature-length look at the film's difficult production and reception.
The Sugarland Express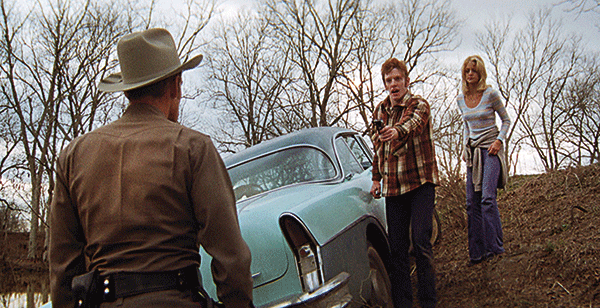 Often remembered (if at all) as The One With All the Police Cars, this 1974 crime drama road movie gave Spielberg a bigger sandpit to play in than his earlier Duel debut. And play he does, using the real-life tale of two love-struck law-breakers being pursued across rural Texas as the launchpad for some impressive automotive set-pieces. While the title – and presence of Goldie Hawn in the lead role – suggests frothy comedic fun, The Sugarland Express also packs an emotional punch.
Catch Me If You Can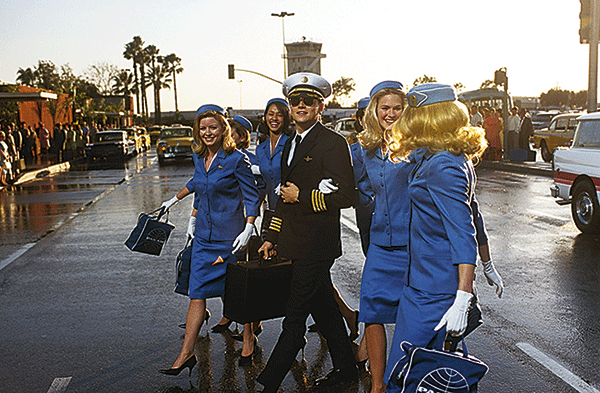 In this entertaining, fact-based game of cinematic cat-and-mouse, Leonardo DiCaprio stars as teenage con artist and fraudster Frank Abagnale, Jr., and Tom Hanks as the FBI agent hot on his trail. If this unusual 2002 crime story doesn't quite feel like typical Spielberg material, the idea of a youth playing at being an adult definitely resonates with some of his other films. Cracking performances from the two leads combine with deft comic touches to make this stylish flick well worth a revisit.
Solid Spielberg
Amistad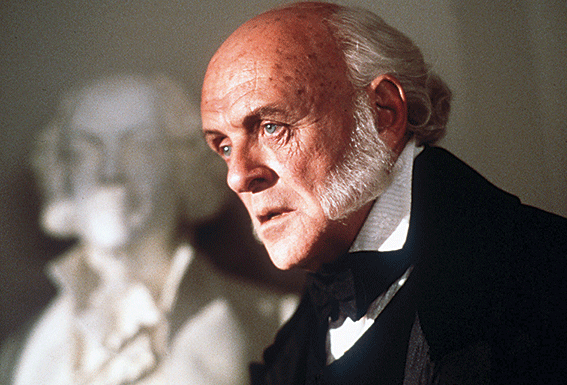 In this enthralling historical deep dive from 1997, Spielberg tackles slavery in 19th century America with his customary nose for a good story – even if factual accuracy around the Supreme Court case at its heart is binned in favour of tugging at heart strings. The then largely unknown actor Djimon Hounsou excels as West African slave Joseph Cinque, who leads a revolt on the Spanish ship La Amistad, and he's well supported by Sir Anthony Hopkins' stately performance as ex-President John Quincy Adams. Matthew McConaughey, Morgan Freeman and a teenage Chiwetel Ejiofor round out the cast.
War Horse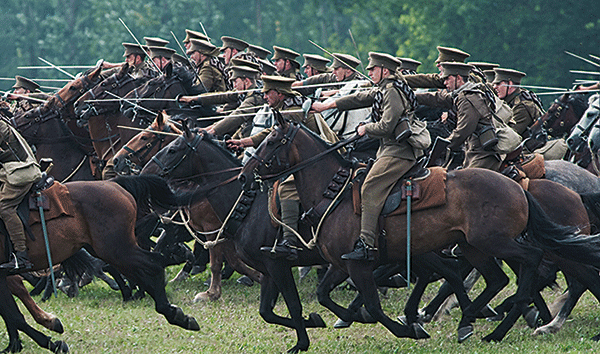 Mashing together the sentimentality of E.T. with the wartime horrors of Saving Private Ryan, it's easy to see why Spielberg was attracted to adapting Michael Morpurgo's novel about the experiences of a British cavalry horse during World War I, and the teenage boy who enlists in the army to try and save his equine chum. Lacking the sense of wonder generated by the astonishing puppetry of the acclaimed stage adaptation, Spielberg's 2011 film instead settles for epic action and equally epic emotions. Not one of his best, but you'd better bring the hankies all the same…
Bridge of Spies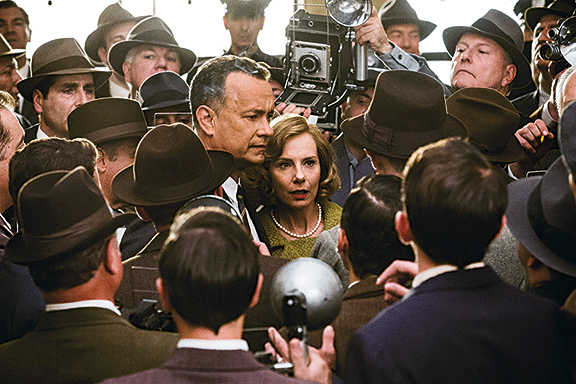 Bouncing back in 2015 from the stodgy Lincoln, Spielberg is in much better form with this fact-based Cold War espionage drama about a US lawyer (Tom Hanks) hired to defend a suspected Russian spy (Mark Rylance) and then entrusted with negotiating a secret prisoner exchange with the Soviet Union. With a script polished by the Coen Brothers, Bridge of Spies serves up an enjoyable and wryly humorous mix of John le Carré-esque Cold War political intrigue and thoughtful character study, anchored around a typically brilliant turn by Hanks.
Adventures of Tintin – Secret of the Unicorn

Originally planned as the first in a trilogy of computer-animated blockbusters based on the Tintin comics, 2011's …The Secret of the Unicorn is a romp in the Indiana Jones mould that just happens to be a lot more fun than the latest instalment in that franchise, even if its disjointed plot betrays the fact that it was cobbled together from three distinct comic stories. Spielberg's first (and currently only) foray into animation is a hoot, and particularly arresting on 3D Blu-ray.
Empire of the Sun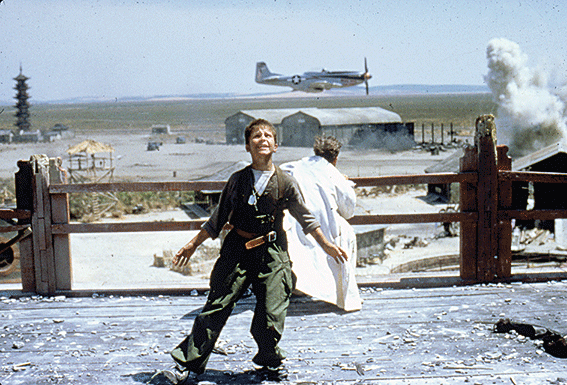 Based on J.G. Ballard's semi-autobiographical novel, this 1987 drama explores the Japanese occupation of China during World War II through the eyes of a young English boy (Christian Bale) living in Shanghai, who is separated from his wealthy parents and sent to a prison camp. Like The Color Purple, it's a film that finds Spielberg stretching his dramatic legs, although in this instance there's more of his visual style on show. Note the US BD is joined by the Spielberg-narrated Warner at War documentary, which explores the studio's film output and propaganda efforts during WWII.
A.I. Artificial Intelligence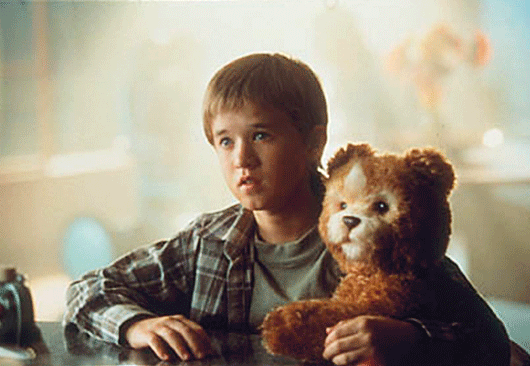 Based loosely on Brian Aldiss's 1969 short story Supertoys Last All Summer Long, this ambitious 2001 sci-fi tale of a life-like android child (Hayley Joel Osment) abandoned by his adoptive parents (turns out robots can be more human than humans) was originally developed by Stanley Kubrick before being handed over to Spielberg. While it's hard to think of two filmmakers whose styles and sensibilities should clash more, somehow the film works – at least up to the sappy coda. The fact that it also features some of Spielberg's most astonishing visuals means a 4K release is long overdue.
Superior Spielberg
War of the Worlds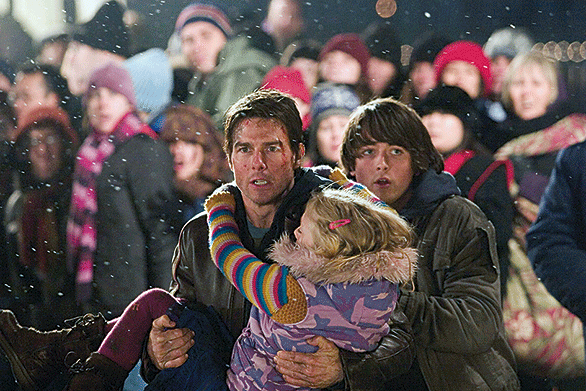 A post-9/11 sense of panic runs through this breathless 2005 adaptation of H.G. Wells' alien invasion novel. Unlike comparable efforts from, say, Michael Bay or Roland Emmerich, the destruction unleashed here is more than mere cinematic spectacle, carrying a palpable sense of horror rarely seen in modern disaster movies (the scenes of Martian war machines fertilising the ground with human blood are just ghastly). And as great as it always looked and sounded, the Dolby Vision/Atmos upgrades on Paramount's 4K BD raise the bar.
Minority Report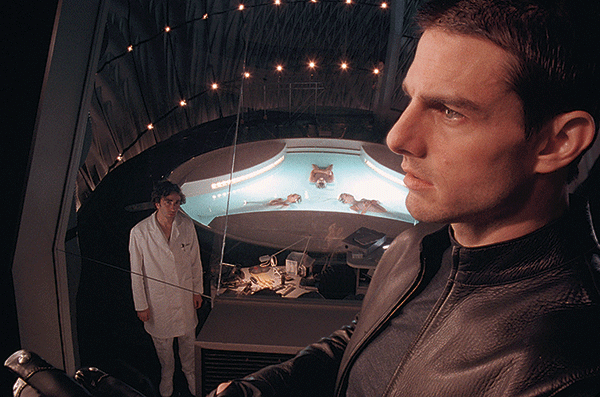 A much more confident and exciting slice of cinematic science-fiction than the previous year's A.I. Artificial Intelligence, Minority Report [2002] stands alongside Blade Runner as one of the best Philip K. Dick screen adaptations. Spielberg's thought-provoking future noir thriller casts Tom Cruise as John Anderton, a cop in Washington's PreCrime department who uses psychics to identify crimes before they happen. Anderton must go on the run himself, however, when he's accused of a future murder. Despite the fact a Spielberg-approved 4K master of Minority Report was created over a decade ago (reportedly using a 6K scan, with additional grading and clean-up done in 4K), the film has yet to be given a UHD disc release. The good news is the 4K scan served as the basis for the film's 2010 BD, which still looks pretty slick today.
Munich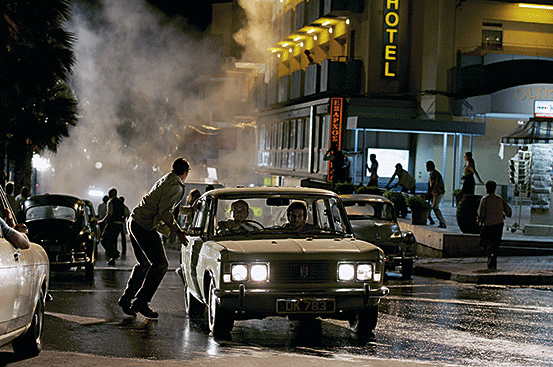 Spielberg's unflinching 2005 action thriller tells the fictionalised story of a group of Mossad agents recruited to hunt down the Palestinian terrorists responsible for the massacre of 11 Israeli athletes at the 1972 Munich Olympics. Handsomely shot and superbly acted (Eric Bana has never been better), yet extremely bleak in its discussion of the cyclical nature of violence, this difficult and controversial film remains one of the director's most underrated efforts – which may account for why Paramount has yet to give the film a wide release on BD in the UK, instead making it exclusive to HMV.
Ready Player One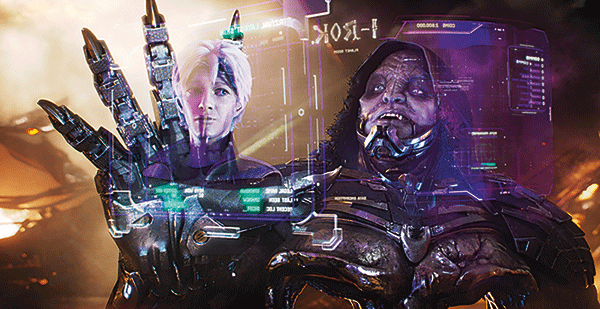 A heady rush of 1980s nostalgia, Ready Player One [2018] is Spielberg's most unashamedly 'fun' film since 2011's The Adventures of Tintin…. An ambitious sci-fi saga, it finds our planet on the brink of collapse, with people living their lives in the virtual world of OASIS instead. When the creator of that VR wonderland dies, plucky gamers compete with big business to find the key to his hidden fortune. What follows is a dizzying rollercoaster of action set-pieces, dazzling visual FX and pop culture cameos that even finds space for an unforgettable trip to The Shining's Overlook Hotel. Brilliantly bonkers.
Saving Private Ryan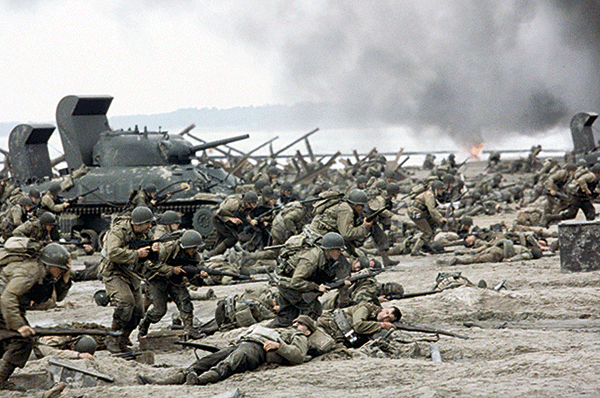 The gut-wrenchingly visceral Omaha Beach landing sequence that opens Spielberg's 1998 World War II epic would be enough to justify the film's place among his best films. However, even beyond that incredibly influential – and terrifying – first act, Saving Private Ryan is a powerful and memorable addition to the genre, shining a light on the humanity that still exists among the brutality and horror of war. Matching Spielberg's audacious filmmaking (which earned him an Academy Award for Best Director) is Tom Hanks, who, at the (literal) heart of the story, gives one of the finest performances of his career.
Jurassic Park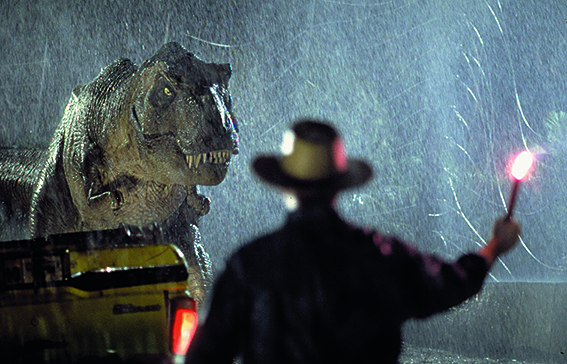 It's simple really: everyone loves dinosaurs, and Jurassic Park [1993] is the best dinosaur movie ever made. As much of a game-changer as Jaws was two decades earlier, the film's digital FX and massive animatronic puppets still dazzle today, and Spielberg uses them to craft some of Hollywood's most memorable set-pieces. Three decades, four sequels and countless imitations later, there's still nothing that comes close to JP's first T-rex reveal. The 4K BD is undoubtedly the best-looking incarnation, but the 2013 3D Blu-ray conversion is also a lot of fun.
Duel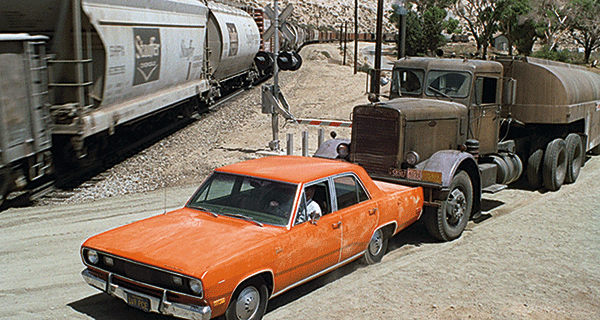 First broadcast as part of the ABC network's 'Movie of the Week' strand in 1971, an extended version of Steven Spielberg's feature film debut was subsequently granted a cinema release. This remarkably assured and streamlined thriller puts Dennis Weaver's salesman in a deadly game of cat-and- mouse with a seemingly unstoppable truck driver who doesn't take kindly to being overtaken. While the young filmmaker would go on to bigger and better things, Duel remains a first-rate B-movie that makes a virtue of its limited resources.
E.T.: The Extra-Terrestrial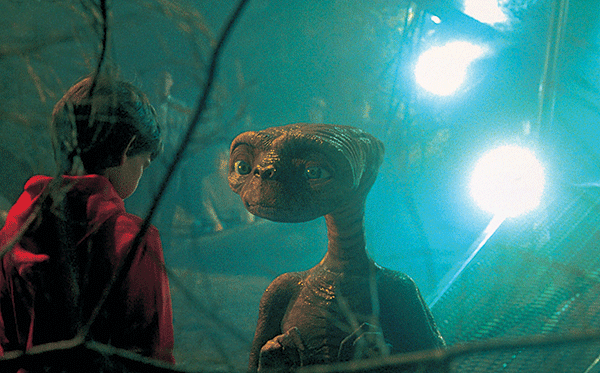 The film that reduced a generation of filmgoers to tears, this 1982 tale of a cute alien accidentally stranded on Earth, and the young boy who befriends him, finds Spielberg at his heartwarming best. Building the story out from a suburban world of divorced moms and childhood anxiety, he crafts a cinematic fairy tale that is magical, scary, funny, and exciting. It's a treat for children and adults, and only the most jaded viewer could fail to be moved by it. Unsurprisingly, there's no better way to rediscover the delights of E.T. The Extra-Terrestrial (the theatrical version, not the 'digitally enhanced' Special Edition misfire) than via Universal's 2017 Ultra HD Blu-ray release. While there are no new extras, the 4K presentation and upgraded DTS:X soundtrack are definitely worth phoning home about.
Schindler's List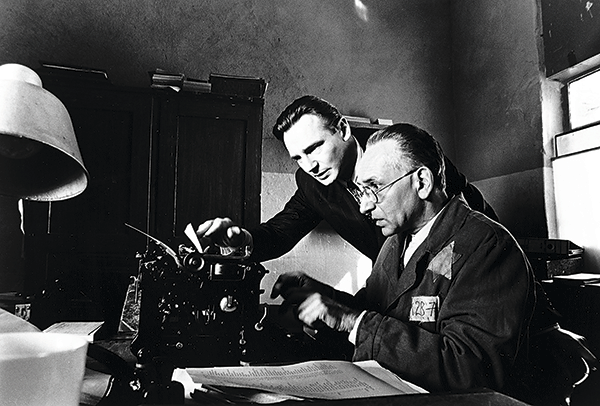 Arriving in cinemas in 1993 just six months after Spielberg's Jurassic Park, the Oscar-winning Schindler's List is a film far removed from that crowd-pleasing blockbuster. Based on the true story of Oskar Schindler, it's a mesmerising World War II drama that casts Liam Neeson as the German businessman who concocted a ruse to save more than 1,000 Jews from death in concentration camps. Shot almost entirely in stark black-and-white and featuring astonishing performances from the likes of Neeson, Ben Kingsley and Ralph Fiennes, this is Spielberg's non-popcorn masterpiece, and a work of emotional maturity that had rarely been hinted at in his earlier filmography. Although the film's excellent 25th Anniversary 4K platter is devoid of extras, the accompanying Blu-ray bonus disc features a new post-screening Q&A with Spielberg and some of the cast.
Close Encounters of the Third Kind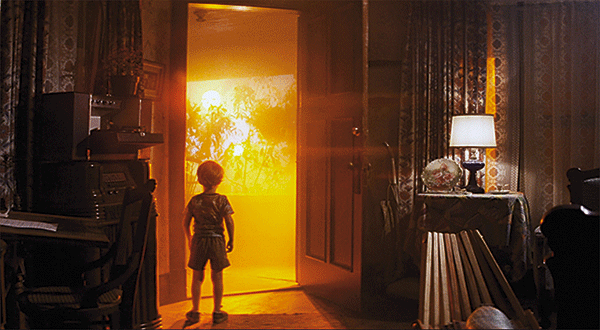 Spielberg reunited with Jaws star Richard Dreyfuss for this smart and suspenseful sci-fi about a blue collar worker who becomes obsessed with UFOs following a late-night encounter while driving his truck. First released in 1977 with a running time of 135 minutes, Spielberg has twice re-edited the film with 1980's 132-minute 'Special Edition' (the only version to let us see inside the alien mothership) and 1998's 137-minute 'Director's Cut'. Helpfully, in addition to 2160p versions of all three cuts, Sony's 4K BD includes a pop-up feature exploring their differences.
Raiders of the Lost Ark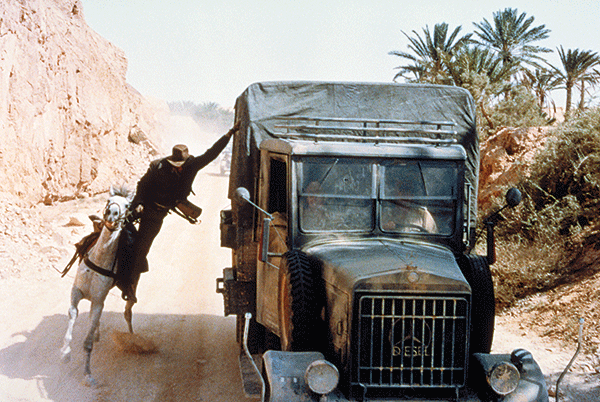 Having reshaped Hollywood cinema individually during the 1970s with Jaws and Star Wars, powerhouse movie-makers Steven Spielberg and George Lucas joined forces for this glorious throwback to the adventure serials of the 1930s and 1940s. One of those special films that seems to get better with every rewatch, Raiders of the Lost Ark is as perfect a piece of action-cinema as it's possible to imagine; a thrill-ride of frantic action, laugh-out-loud comedy and yucky scares that never puts a foot wrong. It doesn't hurt that Indiana Jones finds Harrison Ford at his charismatic best (sorry, Star Wars fans, but it's true). With Raiders… celebrating its 40th anniversary this year, Paramount finally brought all films in the franchise to Ultra HD Blu-ray, with Spielberg-approved AV upgrades.
Jaws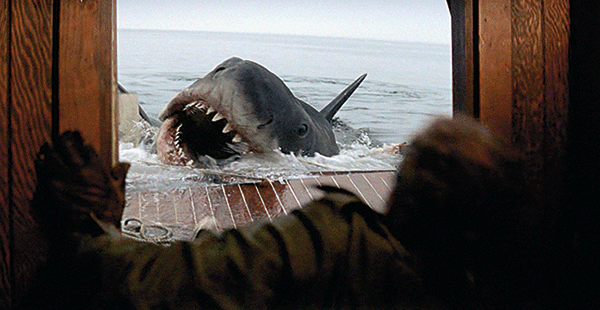 The father of all summer blockbusters, Spielberg's 1975 money-spinning nail-biter about a man-eating great white shark chowing down on swimmers in the seas around Fourth of July holiday hotspot Amity Island is possibly the greatest creature-feature to ever grace the silver screen. From a magnificent cast and intelligent script to John Williams' iconic score and Spielberg's masterful ability to build tension to unbearable levels (aided, no doubt, by the fact the big rubber shark rarely worked, forcing him to be shoot around it rather than stick it front and centre), everything about Jaws is total magic. Last year's 4K Blu-ray is a killer too.

SPONSORED VIDEO

SPONSORED VIDEO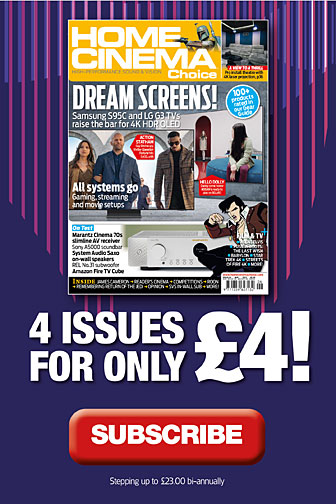 Home Cinema Choice #332

is on sale now, featuring: Samsung's 8K flagship; Anthem AVM 90 processor; B&W 800 Series Diamond; LG smart projector; Hollywood box office bombs; Hitchcock 4K; and more
Want to see your home cinema system featured in the pages of HCC? Click
here
for more info.