American Idols: Criterion Collection interview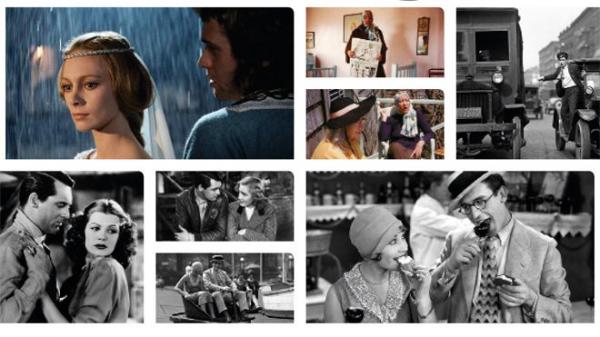 Anton van Beek quizzes CEO Jonathan Turell about bringing the premium Blu-ray label to the UK
Even during the early days of Laserdisc, UK film fans looked with envy across the Atlantic thanks to the effort US distributor Criterion put into its releases. Not only were titles presented in the most complete version possible and at the correct aspect ratio, they were bundled with newly-produced bonus material designed to act as a sort of 'film school in a box'.
Later, the advent of DVD and then Blu-ray saw the Criterion Collection take on legendary status among movie geeks. Yet region coding meant it remained frustratingly beyond the reach of those UK collectors without access to a multi-region player.
Those dark days recently came to an end when the Criterion Collection launched in the UK through a distribution deal with Sony Pictures. It kicked off with six films, and promises many more. Criterion Collection CEO Jonathan Turell agreed to fill us in on some of the details...
For those who haven't encountered the Criterion Collection before, can you explain a little about the history of the company and its guiding ethos?
Since 1984 we've been dedicated to gathering the greatest films from around the world and publishing them in editions that offer the highest technical quality and award-winning, original supplements. And over the years, as we moved from Laserdisc to DVD and Blu-ray we've seen a lot of things change, but one thing has remained constant, and that's our commitment to publishing the defining moments of cinema for a wider and wider audience.
I've been here since the beginning and am very happy to say that we've done our best to stay true to that for 30-plus years. The foundation of the Collection is the Janus Films library – Janus and Criterion are sister companies – but we also have licensing arrangements with all the American major studios.
Every time we start work on a film, we track down the best available film elements in the world. We use state-of-the-art telecine equipment and a select few colourists capable of meeting our rigorous standards, then take time during the film-to-video digital transfer to create the most pristine possible image and sound. And whenever possible, we work with directors and cinematographers to ensure that the look of our releases does justice to their intentions.
Nearly 200 filmmakers have so far made our library of Director Approved Laserdiscs, DVDs, and Blu-rays, which we believe is the most significant archive of contemporary filmmaking available to the home viewer.
You claim a commitment to sourcing the best available elements for releases, but where does the threshold lie for deciding that something should not be released if suitable materials cannot be found? Have you ever had to cancel any releases for this reason?
We do a tremendous amount of research to seek out the best materials, often checking archives from around the world and comparing several elements of the same films to see which produces the best image. There have been times we've been set to release a film and turn up a different element and have to rescan and start again, but that doesn't happen too often.
At the end of the day, we wouldn't hold a release of a title because we couldn't get elements that were 'good enough'. Somehow, that censoring of a film seems counter-productive to our mission. If we were confident it's the best we could do, that's what we would publish. For example, as much as we wanted to release the 'roadshow' version of It's a Mad, Mad, Mad, Mad World, much of that material was destroyed and we had to put our release together from faded and torn prints, old 1in tapes etc. But in the end we were very happy with it.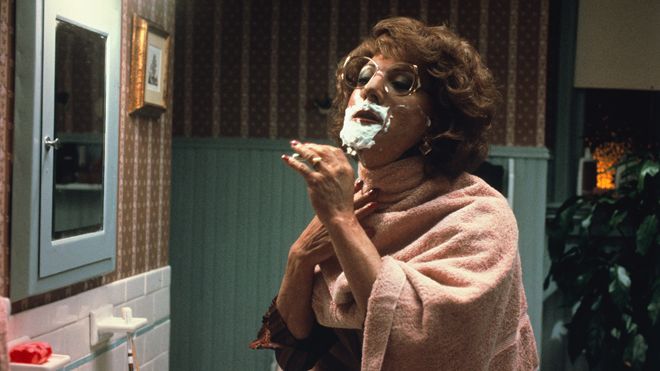 The range runs the gamut from Alfred Hitchcock and Satyajit Ray to The Beastie Boys and Michael Bay, so exactly what is a Criterion Collection film?
A few years ago we started a campaign called '3 Reasons' and the idea behind it was that there are reasons why every film that's in the Collection is there. They can be exemplary films of their kind; they can be directed by one of the masters, or a first film by an upcoming auteur, a great comedy or a relentless tragedy. For me, the films I love in the Collection are ones that can be watched over and over again. No matter what 'the reasons' are for any film being in the Collection, someone at Criterion has to stand up for the film and make the argument why it should be included.
Criterion pioneered the audio commentary on its 1984 Laserdisc of the original King Kong. How important are supplementary features?
We use the supplements to enhance the audience experience when watching the movie. The movies are still the basis for each release and we don't produce supplements to pad any release. Each title gets a producer who is responsible for assembling the content and making sure that it comes together in a cohesive package.
So, what made Sony Pictures Home Entertainment the ideal partner to handle distribution of your titles in the US since 2013 and now here in the UK?
We've worked with Sony for years licensing films for the US market. It's a great group of people that appreciates what we do. About a year ago, I started discussions about expanding our relationship to the UK to bring together the films we represent with those of Sony. I'm thrilled that we're here!
Is the plan to eventually release all US Criterion Blu-rays in the UK? And if so, how will that work with regards to rights that lie with other labels?
I don't think we'll ever be able to publish in the UK all the titles we've released in the US. However, the response from our licensors has been supportive and we expect to keep adding to the list of titles that we'll be able to make available in the UK.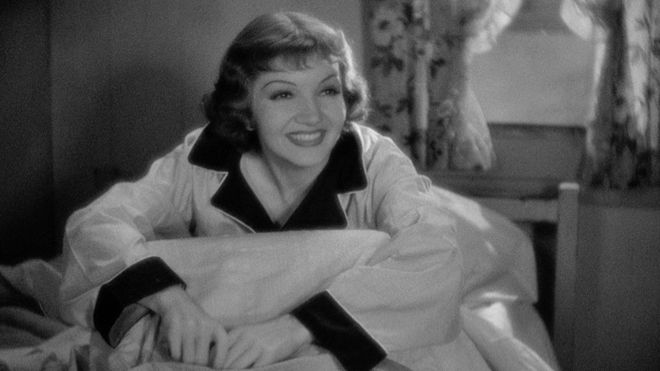 In the past you've licensed HD masters and supplementary materials to UK rights holders such as Eureka/Masters of Cinema and Arrow Video. Is that something that will continue now that Criterion has entered the UK market itself.
We've worked with all of these companies and they have issued many wonderful editions. That said, what we do is very time-consuming and expensive and we've never really made an effort to license the material we produce. We have done it, both as a favour to our licensors and to the talent we've worked with so that these materials can be seen in other markets. But with our ability to publish directly in the UK, I don't imagine we will license as much as we have in the past. That said, we never say never…
So given that the rights to some US Criterion titles lie with different distributors in the UK, what proportion of your catalogue do you hope to bring to these shores?
I don't think anything is 'off-limits'. For many titles our rights are limited to North America, but as I said, the first reactions from our licensors have been very positive. I don't think there will be any shortage of titles. The first year's group of titles is pretty awesome.
And at this early stage, are there any US Criterion Blu-rays that you can categorically state will not be joining the UK lineup?
I'm happy to say no, but then I pretty much don't categorically state anything!
Can you ever see a time where Criterion releases UK-exclusive Blu-rays? Licensing titles for release in the UK that you can't get hold of the rights for in the US?
Maybe… But at this time, I think the UK releases will mirror some of what we're releasing in the US. Based on sheer size alone, we need the size of the US market in addition to the UK to amortize the costs of production.
The first wave of UK releases (Speedy, Grey Gardens, It Happened One Night, Polanski's Macbeth, Tootsie and Only Angels Have Wings) represent a range of different forms of cinema, from silent classic to documentary and even a mainstream '80s comedy. How was the decision made to start with those six films?
The titles really show the breadth of the Collection. They are a combination of Sony and Criterion/Janus titles, have great supplementary features and are just really good movies.
Can you drop some clues about what we can look forward to in the coming months?
That's still to be determined. We want to get to a critical mass pretty quickly over the first few months and then I anticipate we'll probably release a couple of films each month. Some will be day-and-date with the US and others will be back-catalogue.
Over the years, we've done a pretty good job not leaking what's coming except for a clue given by a 'wacky animal' in our monthly newsletter. Sign up at www.criterion.com. I can tell you that it's going to be a great year.
[Since this interview was conducted, it has been announced that Easy Rider, In a Lonely Place and L'avventura will be joining the Criterion Collection's UK Blu-ray range in May]
Given the nature of the collector's mindset we have to ask: will the disc numbering for the Collection in the UK match that of the US?
The spines in the UK will carry the US spine release numbers. We had many discussions about this and decided this way was best – it seemed weird to have different films occupy the same spine number. Once a film has a spine number in a medium (Laserdisc, DVD/BD), it owns it.
With the public often being told that physical media is dying, what made 2016 the right time to enter the UK Blu-ray market?
I'm not sure I agree with the premise that the market is dying! We're doing just fine in the US in packaged goods, even as we broaden our distribution into digital and streaming.
There's no doubt that the market is changing, but I believe we occupy a very important niche and this is an ideal time for those people who want to collect and hold these masterpieces in their hands.
Are you excited about the advent of Ultra HD Blu-ray? And, with Criterion having already worked with 4K restorations as sources for some of its Blu-ray releases, does the UHD disc format play a part in the company's road map for the future?
I'm more interested in talking about the present. As a company, we've always been agnostic about the medium – Laserdisc, CD-ROM, DVD, BD, streaming, etc. As much as we're a home video company, we still believe that the best way to watch movies is in a large dark room with a lot of strangers.
To that end, we've got a dozen theatrical releases planned in the US through Janus Films this year and arranging screenings in the UK is an interesting idea. I see that happening before I see any Ultra HD Blu-ray releases.

The Criterion Collection UK Blu-rays of Speedy, It Happened One Night, Only Angels Have Wings, The Tragedy of Macbeth, Grey Gardens and Tootsie are available now.

SPONSORED VIDEO

SPONSORED VIDEO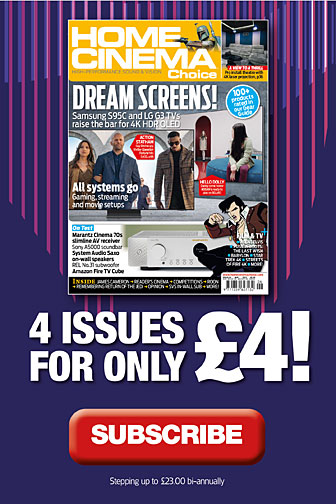 Home Cinema Choice #332

is on sale now, featuring: Samsung's 8K flagship; Anthem AVM 90 processor; B&W 800 Series Diamond; LG smart projector; Hollywood box office bombs; Hitchcock 4K; and more
Want to see your home cinema system featured in the pages of HCC? Click
here
for more info.