Breathing fresh life into cult classics on Blu-ray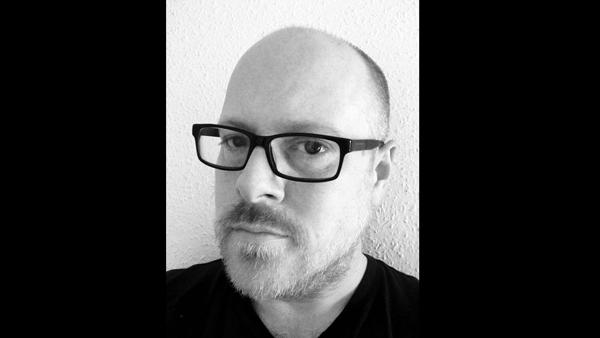 As Arrow Films celebrates 25 years of cult success, HCC's Anton van Beek sits down with James White – Head of Technical and Restoration Services – to talk 4K, film vs digital and the hunt for the original 35mm elements of Donnie Darko...
It's been great. As you know Arrow has now expanded into the US as well, so that's been an interesting transition. Becoming a US label has had a knock-on effect on the work I do simply by increasing the number of titles that we restore in any given period. Our output each month has doubled in size and we're looking to increase that as we go.
Have there been any big shifts in digital restoration in that time?
I guess the biggest shift has been the focus on 4K. In previous years we would have been satisfied to work in 2K throughout because we never really had any plans for anything beyond the Blu-ray, the DVD, that sort of thing. Now, the costs of working in 4K have come down and working in this resolution has become the industry standard.
Now, not every project merits working at this level but it's particularly important if you're restoring a film from the original negative. If you're sourcing from this element then you want to make sure that you capture every possible bit of information from that material as a starting point. If you're going to limit the scanning process to 2K resolution then you're already limiting what can be accomplished afterwards in the digital realm.
Also, I come from an archival background, so I'm keen to make sure that any unique and irreplaceable element, such as the original negative, doesn't need to be accessed and removed from vault storage again in the near future. Access to these precious materials is a privilege, so it's important to work with the mindset of what's best for their long-term survival.
On a related note, working in 4K gives us the benefit of being ready to release titles on UHD if and when we decide to do so. A lot of our titles could work in this format quite easily, and would likely look fantastic, given that it's the primary standard we've already restored them to. As with everything, though, the costs involved in releasing titles on UHD are considerable, so it's no surprise that we haven't seen an independent label go that route yet. I think we're all sort of watching each other to see who's going to stick their toe out first.
I presume you've been keeping an eye on streaming, too?
You certainly can't ignore these things, that's for sure. Increasingly, our titles are being made available in VOD/SVOD on various websites and platforms, so we've had to make sure that all of our titles migrate to these new delivery systems in the best quality possible.
My preferred delivery format for our films is still a great Blu-ray though, expertly encoded to give the feature the best presentation possible, featuring a set of new and interesting extras, artistically packaged with striking artwork, and including a solid booklet, curated and produced with a real depth of knowledge and respect for the film. But I understand that for a lot of people, that's not how they're getting their cinema these days. So we want to be able to reach these people as well.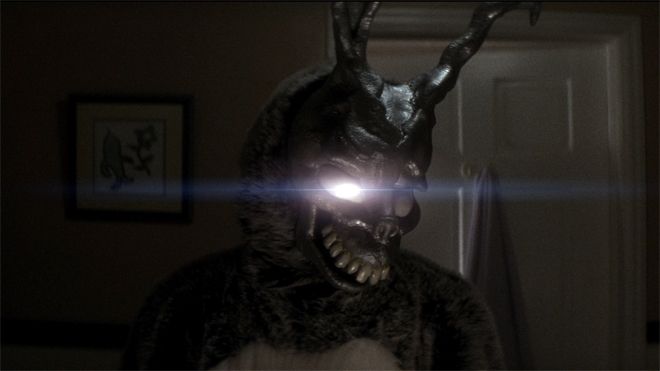 Is restoring onto film for archiving still the best preservation method in your opinion?
In an ideal world any restoration would be preserved in two different ways – digitally and photochemically. Digitally, this means backing up the full-resolution restored files onto LTO, which is an archival form of digital tape. Photochemically, it means recording out a new Digital Internegative (DI) as a physical manifestation of the restored data, because history has proven that there is no better archival format than celluloid. Preserved in the correct climate and temperature-controlled conditions, there's no reason that film can't last for years and years to come.
Unfortunately, the costs of preserving restored films in this way is substantial, so aside from the big studios and some of the bigger archives like the BFI, very few companies actually do it, which means that the vast majority of digital restorations are only preserved as digital files, which should be a cause of some concern. After all, digital technology is in constant flux, as we're always having to migrate our data from one system to another.
This issue came up recently during our restoration of Donnie Darko, which we restored in 4K in both the Theatrical and Director's Cut versions. The original camera negative served as the primary source element for the majority of the film, but a number of optical and/or special effects shots created specifically for the Director's Cut had originally been produced digitally and these original files hadn't been preserved. So we came to rely on the first-generation DI elements made from these files, which thankfully had been retained.
The Arrow Academy imprint has opened more avenues of films for you to work on...
The Academy strand has been going strong for a while now, and it began as a way for us to broaden our scope outside the cult/horror focus we were probably originally best known for. My Arrow colleagues and I are fans of all kinds of cinema, so our titles were never going to fit all in one box!
What I appreciate about it is the fact that we haven't really given Academy a formal definition, as we've released a lot of different titles under the imprint. Over the past year we've released great foreign titles like Closely Observed Trains, The Human Condition, classic cinema titles like My Darling Clementine and Thieves' Highway, as well as boxsets for auteurs like Kiju Yoshida, Rainer Werner Fassbinder, Krzysztof Kieslowski and Jacques Rivette. I think that rundown itself illustrates how far Arrow has expanded as a label in a fairly short time.
It's certainly boosted the number of film noirs available on Blu-ray over here...
Well, we're all fans of film noir at Arrow. We'd love to do many more! A couple of personal favourites we released this past year were a pair of under-appreciated but really wonderful noirs, Woman on the Run and Too Late for Tears. I'd never seen either of the films before, so it was great to have a suitable platform to shine a light on these little-known gems.
With regards to licensing, if you restore something, does that restoration become the property of the company you licensed from for them to use as they wish?
It really depends on what our contract with the licensor stipulates. We'd prefer to retain exclusivity of our restorations whenever possible, or for at least a limited time, considering the expense involved. That's not always possible, and our primary aim when we restore any title is to do justice to the film and give it the best release.
It's more common these days for us to seek out a collaborative arrangement with another label, in which we share costs but benefit equally. We've worked with Criterion in this way on a few titles, and we recently worked with Shout Factory! on To Live and Die in L.A. We oversaw a new 4K restoration from the original camera negative, working closely with director William Friedkin. Shout Factory! contributed towards the cost of the restoration and produced a number of new extras which will feature on both of our releases.
So this arrangement worked to benefit both labels, and now customers in both territories can enjoy the same definitive release of this fantastic flick.
Are there any financial concerns at Arrow about the effect Brexit might have on licensing films and bonus material?
I think we're just holding our breath and seeing how it affects things. Certain things are already clear, such as the falling value of the pound making the work we do in labs overseas that much more expensive. I'm not sure how significant an impact it'll have on the work that we do overall, but it is worrying. Like everything else associated with Brexit, no one arguing in favour of the idea seemed to spare a thought to what the consequences might be.
I can say, as a Yank who upped stakes and moved the UK nearly 20 years ago that I'm unreservedly disappointed and dismayed by the whole thing. I think everyone working in the creative industries should be concerned with what's happening in the UK today.
The past few years have seen a proliferation of indie labels in the UK. Are they following a path that Arrow laid the groundwork for?
I think in some cases it's pretty clear that we've had an influence on some of these labels, naming no names (imitation is the sincerest form of flattery, after all!). We've certainly been influenced by other labels ourselves, Criterion being the most obvious. But the fact that quality labels like Eureka/Masters of Cinema [MOC] and Second Run, as well as new ones like Signal One, Indicator/Powerhouse and 88 Films, continue to thrive in this business is great news for all true fans of cinema.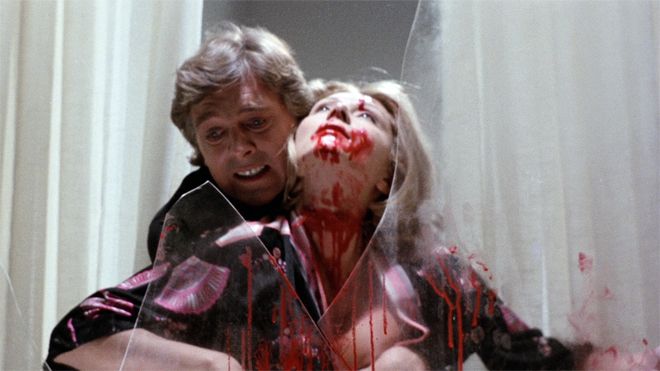 Anybody who follows the Arrow Video Facebook page will be familiar with the criticism about the label moving away from its roots in the horror genre. Was the release of slashers like Satan's Blade an attempt to get back to the label's origins?
I don't really see the rationale behind the argument. We're certainly releasing more titles than we used to but I expect the number of horror titles we're currently releasing is about the same number as it ever was.
I mean, in the past year alone, we released newly-restored editions of Blood Rage, The Mutilator, Satan's Blade, Bride of Re-Animator and The Hills Have Eyes. Giallo-wise, we released new and exclusive restorations of Deep Red, Your Vice is a Locked Room and Only I Have the Key, The Black Cat, What Have You Done to Solange?, Death Walks on High Heels, Death Walks at Midnight, The Bloodstained Butterfly and others. At the same time we've released horror/cult hybrids like Dead End Drive-In, Microwave Massacre, Slugs and Blood Bath. Not to mention the fact that we restored the majority of Herschel Gordon Lewis's films this year. So all in all, I think horror fans have a lot to be happy about this year from Arrow. And next year should be even more exciting, as there's some big plans in the works...
Anyway, we at Arrow are big fans of all kinds of cinema, and the horror/cult genres will continue to be a big part of what we do as a label.
Can you tell us anything about how things are going with American Horror Project: Volume Two?
We're currently working on Volume Two - an announcement will be forthcoming soon I'm sure - and are figuring out what should be on Volume 3. This is a really important series for us, and one we'd like to keep going as long as possible.
Now, the vast majority of the films this series celebrates are not studio films. So there's often extensive detective work involved, both in locating the rights holders as well as suitable source materials – and in some cases these are few and far between. Stephen Thrower, whose book Nightmare USA really planted the seed for the whole project, has been a principal participant in the whole process, and his contacts within the independent/underground horror/grindhouse world have been one of the essential things that has made the project work so well.
Arrow has teased that 2017 will be a good year for Dario Argento fans. Can you give us any hints as to what we can expect?
Without mentioning titles, I can say that we're currently working on some fantastic Argento titles and all will be new and exclusive 4K restorations sourced from the original negatives. These are all on track to be released in 2017, so watch out for an announcement on these very soon!
And sticking with Italian filmmakers: I think last time around you said that the plan was to try and do all of Mario Bava's movies…
That was indeed the original plan, and that's still something we'd love to see happen. The trouble is that Bava made so many films, and as such the rights and materials are scattered among a large number of people and places. We've also come up against the problem of materials not being good enough to use as restoration sources, and we'd really rather not compromise on quality. We will be doing more Bava in 2017 though, mark my words!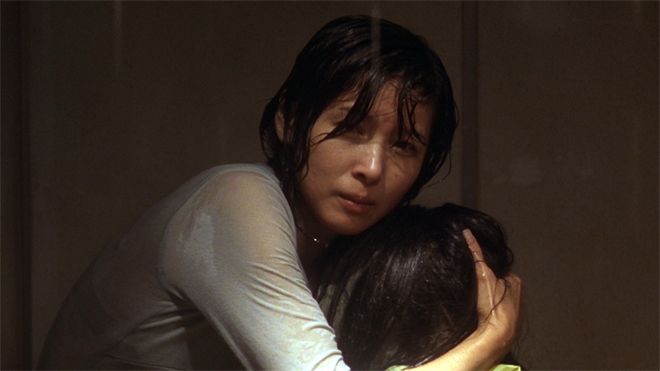 Arrow Video has released an increasing number of Japanese genre films over the past couple of years, including Hideo Nakata's Dark Water. Is there any chance of seeing Nakata's J-horror classic Ringu and its two sequels following in that film's footsteps?
We would love to work on the Ringu films, absolutely! The problem is the rights are currently tied up, but never say never!
Shifting away from the horror genre, there are still some areas that Arrow hasn't dipped its toes into, such as silent films...
It's not been a conscious decision on our part, as many of us at Arrow are big fans of silent cinema and would likely welcome the opportunity to release some silent titles. I myself worked for the BFI for many years, and worked on a large number of silent titles during my time there, both in terms of restoration and for release on Blu-ray/DVD. A few years ago, I supervised the restoration of Carl Dreyer's The Passion of Joan of Arc for Eureka/Masters of Cinema, which was a great experience. I guess it just has to do with how we define ourselves as a label and what we want to focus on in the months and years ahead.
Another untapped market would be animation. Something like Fritz the Cat could fit in very well...
Sure. In fact, I'd be up for doing all the Ralph Bakshi films, provided licensing and materials were available. Why not?
We all have our own little wish lists. A few years ago I was pushing for us to license and restore James Toback's debut film Fingers (1978). It's a great film and an absolutely key title in Harvey Keitel's filmography, and it was remade to great acclaim as The Beat My Heart Skipped. I contacted Toback who was enthusiastic about the project, but we hit a brick wall with licensing once we discovered the film had been sold years ago as part of a package of independent films to Warner Brothers. So that little dream project of mine remains unfulfilled.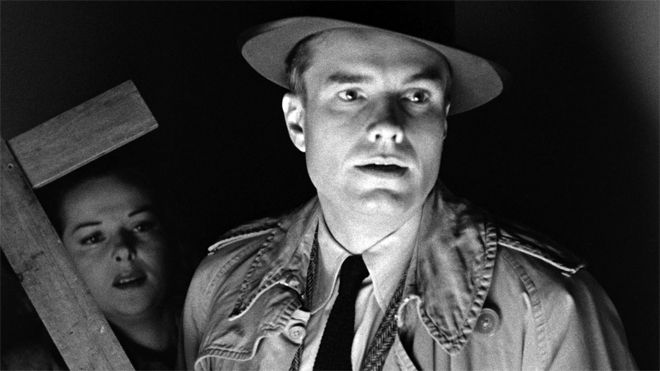 Do you think that Criterion's recent release of Cat People, licensed from Warner Bros., indicates a softening of the stance on these things at that particular studio?
Possibly. Previously, the only Warner film they had released was Badlands and that was, as I understand it, really down to director Terence Malick insisting on working with Criterion because of his relationship with them. But as well as Cat People, they've just released McCabe & Mrs Miller, and I understand more Warner Brothers titles are in the pipeline with them.
It's been interesting to me that with every time we make technical progress and migrate from one home video format to another, the quality improves but as a consequence, the number of available titles decreases. I mean, VHS enjoyed over 20 years as the standard home delivery format. Now I don't mean to say that during that time VHS released everything that had ever been produced on film – far from it – but that by the time the format had run its course it had covered significant cinematic ground. It certainly covered a wider spectrum than DVD has, and there's no question that Blu-ray, as much as I love the format, has only released a fraction of the titles DVD did.
So it seems that with each upgrade in quality, the fewer films we actually have available to see. One only has to look at the output of a label like Warner Brothers, which released many of its lesser-known but deserving genre titles, either as standalone releases or more often in boxsets, during the DVD era, but has reserved the Blu-ray format for only its top classic titles, or migrated them to a speciality limited mail-order model.
I think it's crazy that a film like The Big Sleep isn't given a banner release it deserves, but I could argue the same for any number of films from its catalogue. Which is, of course, why I think it's so important that it allows for more sub-licensing to smaller labels like us.
At the same time, as the formats become more and more specialised, there's a danger in them becoming something to be enjoyed only by the select few who can afford it. And that's not healthy for film restoration. After all, it's best for the legacy of any film for as many people to be exposed to it as possible. This is the reason why I haven't been able to muster too much enthusiasm about Ultra HD. At the moment it just feels a bit like a luxury format in which only those few classic titles that are 'worthy' of the treatment will see the light. That doesn't interest me very much. That said, I'd welcome the opportunity for us to release titles on UHD and be the exception to the rule.
Let's talk framing. On the recent Herschell Gordon Lewis Feast boxset, you provided both 1.33:1 and 1.85:1 for specific films. Why?
We looked at it this way – most people had seen these films primarily on VHS or DVD, and the previous generation would have seen them shown at midnight screenings or wherever. So we felt there was a legitimate reason, when we could, to present the films in both formats; the version that most people had probably seen the films in, as well as the version it was likely originally released in.
Blood Feast was probably the best example of this. The framing in that film is so tight that once you start cropping for 1.85:1 you lose so much information from the frame. Now that's not to say that the 1.85:1 framing is incorrect. Historically, that's probably how a lot of people saw it in theatres. But many people have seen it framed in 4:3, as the old VHS releases presented the films in this way. The majority of Lewis's films were produced open matte, so they could be masked in either ratio. Or, if you wanted to, you could slap a 2.35:1 mask on Blood Feast and make it look like a Sergio Leone film. Sort of.
It's not all that different than when I was at Eureka and the decision was taken to present Orson Welles' Touch of Evil in both the 1.33:1 and 1.85:1 ratios on the Masters Of Cinema Blu-ray release. We justified this decision because so many people had seen the film on VHS or on television over the years in the full-frame ratio and Welles had obviously filmed it to work in either format. So Orson Welles and Herschell Gordon Lewis share at least one trait I guess!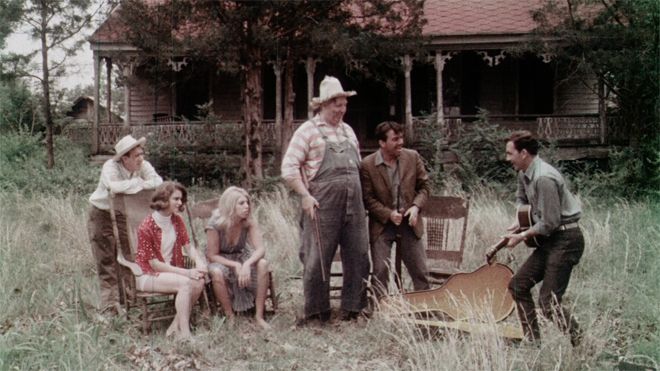 The Herschell Gordon Lewis set must have been a lot of work...
I don't think I've ever been involved in a project quite as complicated and extensive. For me, it was a project that really illustrated the fragile nature of film as a medium.
The original negatives survived for only a handful of the films, the rest had been lost years ago. Blood Feast, for example, looks better than I ever thought possible, and that's down to the original negative having survived intact. Scum of the Earth, Color Me Blood Red and She-Devils on Wheels, for example, these all look very good as well.
A Taste of Blood is one where three-quarters of the neg had survived, but a fairly worn print had to be sourced for the missing sections. On the other end of the spectrum you have a film like Moonshine Mountain (pictured above), which had to be strung together from three separate prints and an old video master to make up the missing sections, and all were in fairly appalling condition.
We restored each of the films as best we could with the materials still in existence, but the rough and tumble histories of these titles demanded we give them a naturalistic, warts-and-all presentation. They've been restored as much as they practically could be, which in a way seems fitting for these films. I've spoken before about the limits of what restoration can achieve (in particular on our Nightmare City release), and I think this is a textbook example of that. Try as you might, you can't completely erase the ravages of history.
What releases from other labels have really impressed you this year?
The BFI's Dissent and Disruption: Alan Clarke at the BBC (1969 - 1989) boxset takes the prize for me. I know the extent of the work that went into it by all involved, and the licensing alone had to be a nightmare. From someone who came to Clarke fairly late and had only heard about the breadth of his work outside Scum, The Firm, Made in Britain, Elephant, etc, this set has been truly revelatory.
Is the standard of restoration and the presentation of catalogue films on Blu-ray getting better?
Definitely. The proliferation of knowledge online has made people more aware of some of the issues we face, and how older films should be properly presented. The said, I think there are still a few areas of misunderstanding out there. There's an expectation by some that a film should be something to show off your new high-end home theatre or something – which is fine, but films from previous eras shouldn't really be technically manipulated to fit some modern paradigm of what cinema should look like on a new digital platform.
When we talk about restoration, I don't think we can replicate that original theatrical experience with 100 per cent accuracy, or if that should even be the goal. The process of restoring a film digitally is not the same process that went into making a 35mm print when the film was first released. In general terms, we're working to produce something better; we're working from the original source element at a very high resolution without any degree of generational loss. Is that an accurate representation of the film? It depends on what your expectations are. People remark, 'Well, that's not how I remember the film looking when I saw it back in 1978,' or whatever. It's all so subjective. What do your eyes see that my eyes don't see?
One of the great pleasures of restoration is involving the original talent. In most cases you'll find that all they want to do is restore the film just as it originally looked, but there are occasions in which the filmmaker might seize upon the opportunity to significantly revise their film, perhaps in a misguided attempt to make it more relevant to modern viewers. It's a danger that needs to be carefully managed, because my responsibility, first and foremost, is to the legacy of the film, not the changing fashions of what cinema looks like.
I don't want a film that was released in 1975 to look like it was shot yesterday. Frankly, I can't understand why anyone would!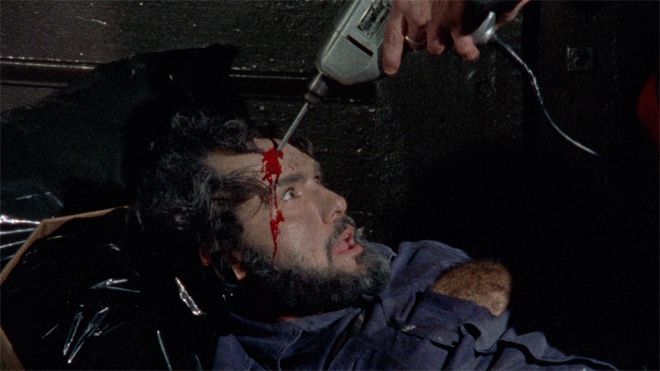 It's a tricky thing. When I said to my editor that you were working on The Driller Killer, he was less than enthusiastic about what could possibly be achieved with that film…
Well, we restored Driller Killer from the 16mm negative in 4K – something that probably nobody would have considered doing before. But we did it, in part because we love director Abel Ferrara but also because we wanted to give this controversial, much loved and loathed film the restoration we felt it deserved. Ferrara and his cinematographer Ken Kelsch both participated in the project, and I think they were both pleasantly surprised at how good it now looks.
I've got a lot of fondness for the film myself, particularly as a cultural artefact of pre-Rudy Giuliani 'No Wave' New York era. So many of the locations are now almost unrecognisable! The drill effects are also still very good, and now more vivid than ever...
And you have a couple more George Romero projects on the go...
Yeah, we're restoring The Crazies and Season of the Witch, both in 4K from the original elements, which we had to search for. With Season of the Witch we'd almost given up hope on finding a decent element, but just recently one of our collaborators in the States located the original 16mm negative, almost as a fluke. So I'm very pleased about that as it's a film in Romero's canon that's never enjoyed a decent presentation on video before.
On a related note, I have to confess I'm slightly disappointed that we're not restoring Night of the Living Dead, which I had always hoped we'd do. That said, it's being restored by Martin Scorsese's Film Foundation, so I'm happy that at least it's going to be done well!
You touched on Donnie Darko earlier. Can you tell us a bit more about the work you did on that release?
We've restored Donnie Darko in both the Theatrical and Director's cuts in 4K, sourced from the original camera negative. We worked directly with director Richard Kelly and his director of photography [DOP] Steven Poster. It's kind of a unique project for me, because it's a much more recent film than I would normally work on, but it's presented a few new challenges along the way.
When the film was released in 2000 and it proved such a sleeper hit, there was a rush to re-release it a few months later in a Director's Cut version. To accomplish that, the negative was re-assembled and new bits were added here and there, after which these elements had been split up and archived separately. Locating all the parts we needed took some extensive searching, and once they were located, reassembling the two versions from all these pieces wasn't exactly straightforward.
Fortunately, both the director and DOP were very helpful throughout. There were a couple of sections in the Director's Cut that Richard Kelly was never completely happy with because he felt rushed by the distributor to finish the film at the time – so this project provided him the opportunity to revisit these sections and achieve the look he wanted for them, finally, without altering anything substantial.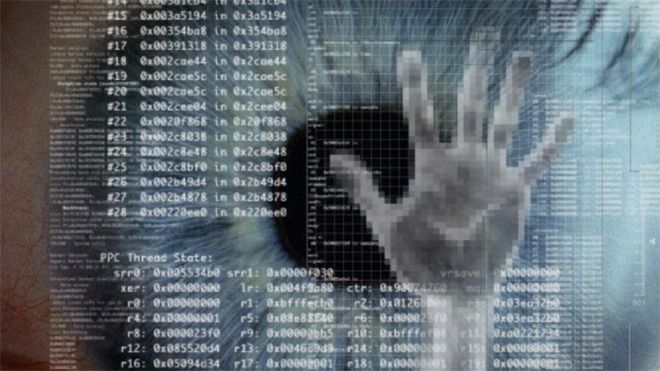 So fans of the film are in for a bit of a surprise?
The main thing is that none of the previous video releases of Donnie Darko were made from the negative. They weren't restored. They were graded incorrectly. So Richard Kelly and Steven Poster were instrumental in making this restoration definitive – they both treasure the film and wanted it to be as good as it possibly could be for this release, and I'm thrilled with the results.
Do you have a proudest achievement among the projects you've worked on for Arrow?
There are some films that have been benchmarks for me because I'm still thrilled that I got to participate on them. To Live and Die in L.A. has been a recent favourite. Bring Me the Head of Alfredo Garcia is another one, one of my favourite films of the 1970s and arguably Sam Peckinpah's last true masterpiece.
Withnail and I was a real highlight. To work on a film that's become essentially the definition of a cult British classic and to work closely with the cinematographer to get it to look like it was always intended was a great experience. It took far longer and proved far more complicated than I expected, but it was so worth it.
The Long Good Friday was amazing, too. As was Time Bandits. The Walerian Borowczyk boxset for sure. Blood and Black Lace and Black Sabbath. The Fury too. And how can I leave out Zombie Flesh Eaters? I just feel very privileged that I'm able to work on so many great films, those I already love and those I've yet to discover.
I'm so glad you mentioned the Walerian Borowczyk boxset…
Of course, that remains a real favourite of mine, as it presented the rare opportunity to learn so much about a filmmaker (of which I knew relatively little from the start) throughout the process of restoring his work. I only wish he'd been present during the project, and was able to see the new acclaim his films have received. He was a fascinating character, a completely unique and original artist.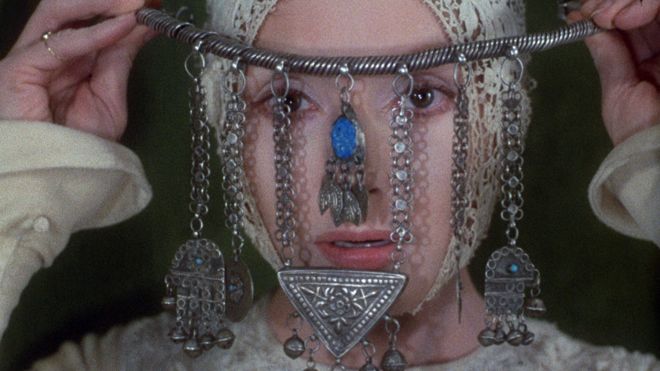 That set was produced with the aid of crowdfunding to finance the restorations. Do you still think that is a viable model for funding this sort of work?
I think it is, and I see some other labels picking up the crowdfunding gauntlet from time to time, but I think it's something you have to be careful of, as you don't want to make it seem like you're abusing the system. The Borowczyk project was ideal for this approach as it represented the best way to raise funds for restorations that would have otherwise been financially impossible. At that time when we announced the crowdfunding project, we still weren't 100 per cent sure of the extent of Borowczyk's work we planned to release. But the outpouring of support ended up making that easy, and we set our sights to restore as many of his films - features and shorter works - as we possibly could. I view Borowczyk as sort of an ongoing project with us…
I was going to ask about that. We've had The Strange Case of Dr. Jekyll and Miss Osbourne since the boxset, but can we look forward to more Borowczyk Blu-rays or are there problems with getting the materials?
The issues surrounding Borowczyk's remaining films have more to do with rights than materials, although the materials issues remain challenging. His one Polish feature, The Story of Sin, has now been restored and we'll be putting that out fairly soon (March 13). That's a really important film by him that deserves to be seen by as many people possible. The Borowczyk title I would love to see us restore is La Marge. It stars Sylvia Kristel and Joe Dallesandro and it's pretty amazing.
Finally, how do you feel about being a household name for Blu-ray fanatics?
I'm not sure that I am, but I would argue that nothing I do is all that special. I'm not the artist that made this amazing film that has stood the test of time and that people want to see decades later. In a sense my job is simply to dust the artefacts of age off from these great works of cinema and do my part to help introduce them to a new generation of viewers. And I'm certainly not doing it alone – I work closely with extremely talented restoration technicians and artists to make these projects happen. And I have to mention my good friend and colleague [Blu-ray encoder] David Mackenzie, who provides world-class encodes for anything we restore.
A shorter version of this interview first appeared in Home Cinema Choice #267 (Xmas 2016).

SPONSORED VIDEO

SPONSORED VIDEO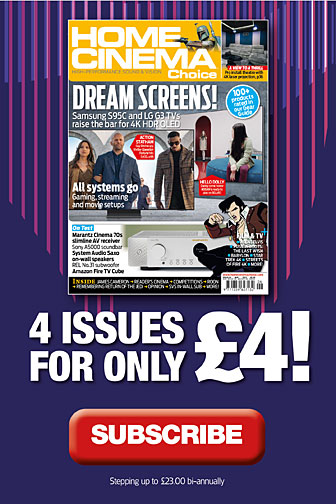 Home Cinema Choice #332

is on sale now, featuring: Samsung's 8K flagship; Anthem AVM 90 processor; B&W 800 Series Diamond; LG smart projector; Hollywood box office bombs; Hitchcock 4K; and more
Want to see your home cinema system featured in the pages of HCC? Click
here
for more info.