TV's best-kept secrets revealed!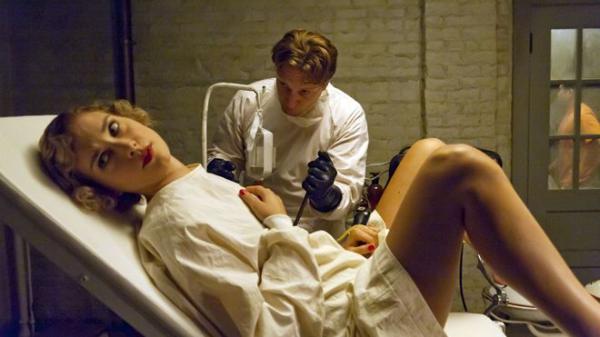 Done with Breaking Bad? Check out these other great TV box sets you may have missed
So you watched all of Walter White's antics, have enrolled with the Agents of S.H.I.E.L.D. and can recite Doctor Who line for line – but there are plenty of other great TV shows you may be missing out on. We round up a dozen must-own TV boxsets...
While the supernatural has proved fertile ground for TV writers, we can count the number of genuinely scary shows on one hand. So who would have guessed that the team behind the happy-clappy TV sensation Glee would come up with the creepiest, kinkiest and downright scariest haunted house story in decades? To keep things fresh and frightening, each season of the series is self-contained; the second season was set in a mental asylum (and hits BD and DVD on October 21st), the upcoming third promises wicked witches...
Watch this if you like: The Shining, Twin Peaks, scaring yourself silly
Buy it: American Horror Story: Season 1 (Blu-ray, £40 approx)
Archer
Looking for a show that delivers lashings of globe-trotting action and international intrigue? Not only does this hilarious animated spy spoof do all of the above, it's also more stylish than Mad Men, parodies the world of office politics more accurately than anything Ricky Gervais ever cooked up and still finds the time to throw out references to obscure Herman Melville short stories. Trust us: Archer is not only the funniest show you aren't watching, it's also one of the smartest.
Watch this if you like: The James Bond films, The Office, Mad Men
Buy it: Archer: Season 1 DVD, £20 approx, Archer: Season 2 & 3 Blu-rays, £25 each approx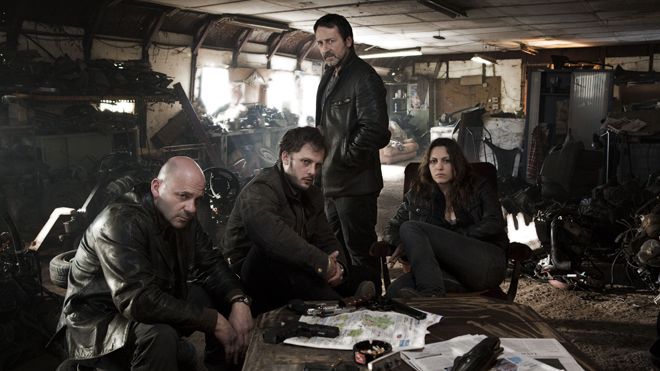 Braquo
If you thought that The Shield's Vic Mackey had cornered the world of TV cops that blur the line between upholding the law and breaking it, then you've never seen this French crime series. Across the course of two seasons, Braquo follows a tight-knit quartet of Parisian cops who will use whatever means necessary to get the job done – whether it's clearing a former boss accused of corruption or simply trying to find redemption amidst the chaos of a gang war. Bold, brutal and bleedin' brilliant.
Watch this if you like: The Sweeney, Spiral, French swear words
Buy it: Braquo: Seasons 1 & 2 Blu-ray boxset, £40 approx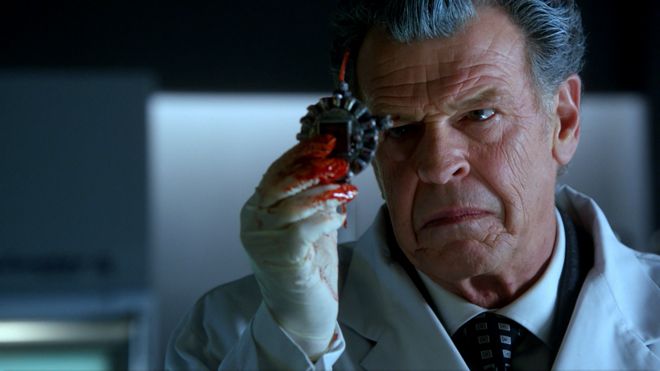 Fringe
TV sci-fi isn't supposed to be smart. It's simply supposed to give fan-pleasing spectacle, like space ships and robots and sexy green slave girls. Fringe bucks this trend completely.
Initially, this J.J. Abrams-produced series appeared to be little more than a 'mystery of the week' X-Files wannabe. But, by the start of its second season, it had developed a complex mythology about parallel universes that demanded viewers tune in to every single episode or risk missing something vitally important to understanding everything that followed. Subsequently, Fringe didn't exactly fare well in the ratings, but it was so good that Fox could never bring itself to cancel the show, instead letting it complete its story arc across five seasons – all of which are now available on DVD and BD. So what are you waiting for?
Watch this if you like: The X-Files, Lost, string theory
Buy it: Fringe: The Complete Series Blu-ray boxset, £100 approx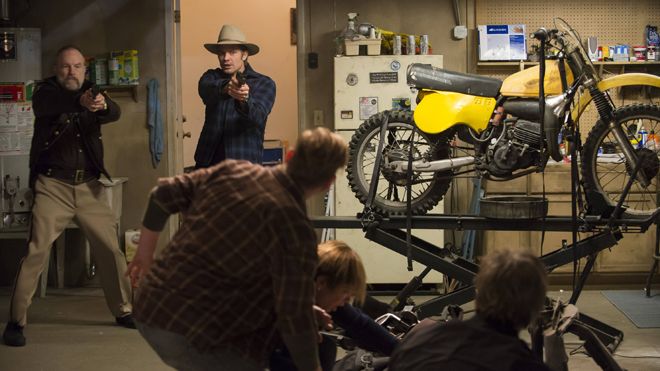 Justified
The prolific American novelist Elmore Leonard had much of his output reworked for the bigscreen, including Rum Punch (aka Jackie Brown), 3:10 to Yuma, Out of Sight and Get Shorty. The US show Justified sees Leonard's Kentucky lawman Rayland Givens (from the novels Pronto and Riding the Rap) brought to life on the smallscreen, and the result is addictive, absorbing television.
An FX Network series, Justified succeeds thanks to it elegant direction, superb writing and the performance of leading man Timothy Olyphant. In the role of the hat-wearing, softly-spoken US Marshal, Olyphant is a revelation for anyone who saw his over-the-top turn in Scream 2. And it helps that he's given gripping story arcs, moody locations and a fine supporting cast to work with.
Watch this if you like: Deadwood, Elmore Leonard, cowboy hats
Buy it: Justified: Season 1, 2, 3 & 4 DVDs, £30 each approx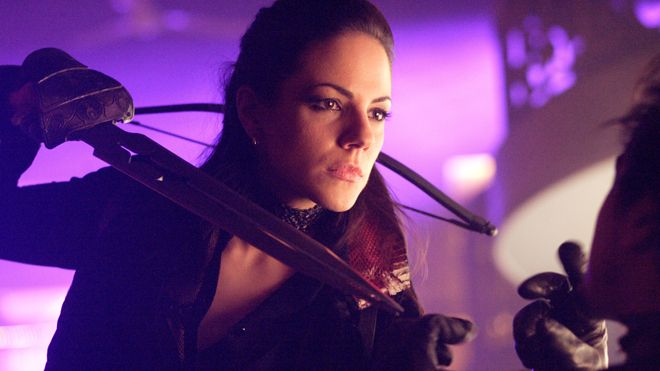 Lost Girl
The spiritual successor to Buffy…, this fantasy-horror show stars Anna Silk as a succubus who solves supernatural crimes when she's not struggling with a need to feed on sexual energy. And just like Buffy… it's the mix of great characters, sharp writing and excellent performances that'll keep you coming back for more. Let's hope we don't have to wait long for Season Three to hit DVD over here.
Watch this if you like: Buffy…, True Blood, succubi
Buy it: Lost Girl: Season 1 & Season 2 DVDs, £30 each approx
Maison Close
Hidden away on Sky Arts 2 in the UK, this racy French costume drama about a young woman forced to work in a 19th century Parisian brothel is much more than just a piece of stylish Gallic smut. While there's no shortage naughtiness, the real heart of the series is the way in which it illustrates the corruption that runs rife through every social strata of the city. As well its lavish production design, Maison Close also sounds unexpectedly fabulous thanks to the decision to score it with a mix of everything from '60s psychedelic rock to modern trip-hop.
Watch this if you like: The Secret Diary of a Call Girl, Moulin Rouge!, burlesque shows
Buy it: Maison Close: Season 1 & 2 Blu-rays, £30 each approx
Sons of Anarchy
Since its launch in 2008, FX's drama series about a Californian biker gang and its criminal shenanigans has raced along at full throttle, mixing a Shakespearean plot of familial betrayal with lashings of gun-toting, bike-riding action and a deliciously dark sense of humour. Similar in tone to the network's previous award-winning show The Shield (where showrunner Kurt Sutter earned his stripes), Sons of Anarchy is now into its sixth season in the US; the fifth season hits UK Blu-ray/DVD on November 25th.
Watch this if you like: The Shield, motorbikes, Ron Perlman
Buy it: Sons of Anarchy: Season 1-4 Blu-ray boxset, £48 approx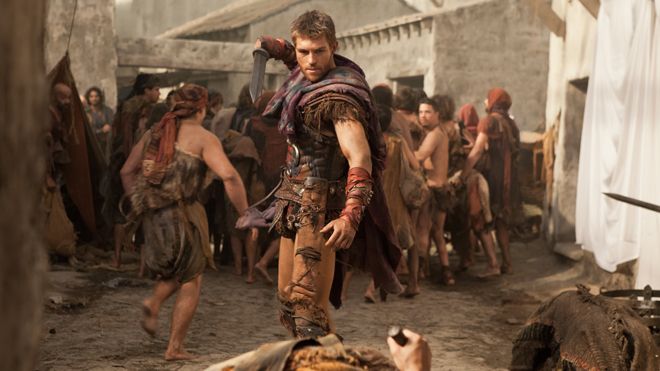 Spartacus
Inspired by the success of Gladiator and 300, this smallscreen account of the iconic gladiator who led a slave uprising against the Roman Republic initially grabbed our attention with its no-holds-barred combination of graphic violence and wonderfully inventive swearing. However, over the course of its four seasons, Spartacus matured into a far smarter and more complex drama than anybody ever expected – without ever losing touch with its more crowd-pleasing basic instincts. The show's final season hit DVD and BD (alongside a complete series boxset) in the UK at the end of April.
Watch this if you like: 300, Xena: Warrior Princess, gore-strewn violence
Buy it: Spartacus: Complete Collection Blu-ray boxset, £90 approx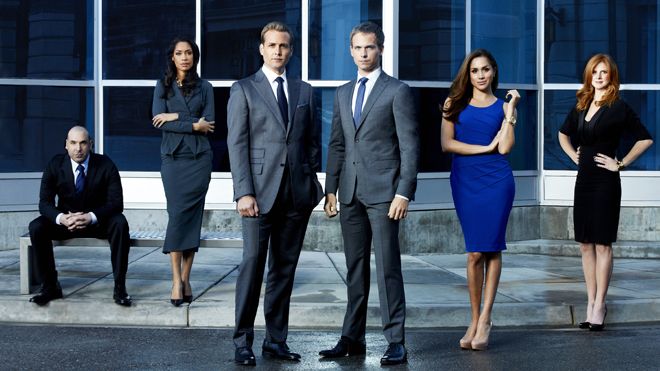 Suits
You may have seen Suits advertised heavily on Dave, the UK station that has secured its broadcast rights. And you may very well have ignored it – after all, any good US show is picked up Sky Atlantic, Channel 4 or 5USA, right? Wrong. Made for the USA Network by Aaron Korsh (who has previous credits on the comedy shows Everybody Loves Raymond and Just Shoot Me!) Suits takes a somewhat odd premise – Patrick J. Adams' super-smart college dropout wangles a job at a law firm despite not actually being a lawyer – and runs with it with glee. The writing here is sharp, just like the suits of its über-cool ensemble cast. Its second season ended this February, but a third run is already planned for July.
Watch this if you like: Boston Legal, L.A. Law, pretending to be a lawyer
Buy it: Season 1, R2 DVD, £10 approx; Season 2, R2 DVD, £15 approx
The Bridge
Given the glut of Scandinavian crime shows on TV, it takes something special to stand out from the crowd. Enter The Bridge's Saga Norén, a homicide cop whose affliction with Asperger's syndrome makes her blind to any and all social niceties. Give her a partner she doesn't want on a murder case involving tricksy international relations and its no wonder that The Bridge is being remade in both the UK and the US. A second season of the original show began airing in Sweden and Denmark at the end of September.
Watch this if you like: The Killing, Stieg Larsson novels, mismatched cops
Buy it: The Bridge: Series 1 Blu-ray, £30 approx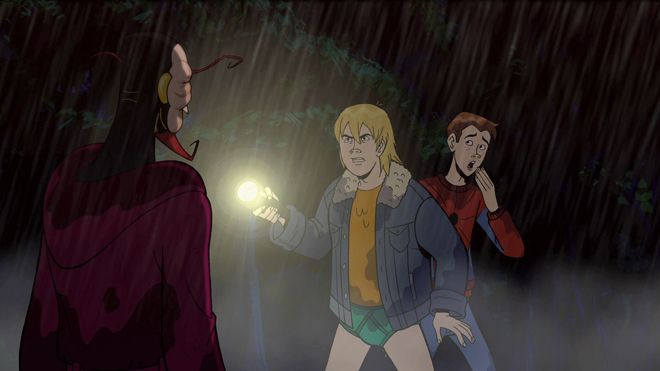 The Venture Bros.
Following a three-year absence, Jackson Publick and Doc Hammer's geek-friendly cartoon returned to TV screens in the US this Summer. The Venture Bros. follows the continuing exploits of failed former 'boy adventurer' Rusty Venture (think an older, washed-up Johnny Quest) and his two boys Hank and Dean as they deal with attacks by the butterfly-themed villain The Monarch and get caught up in spoofs of old cartoons.
Hopefully, the arrival of the fifth season will see a re-release of the previous four DVDs in the UK at a more reasonable price – or you could just import them from the US, especially as the last two seasons are also available on region-free Blu-ray over there.
Watch this if you like: The Tick, Family Guy, obscure '60s and '70s cartoons
Buy it: Venture Bros.: Seasons 1-4 DVDs, £40 each

SPONSORED VIDEO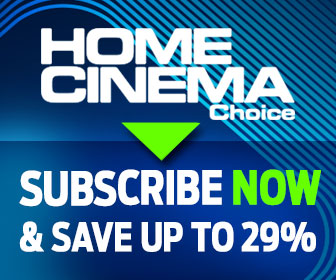 Home Cinema Choice #332

is on sale now, featuring: Samsung's 8K flagship; Anthem AVM 90 processor; B&W 800 Series Diamond; LG smart projector; Hollywood box office bombs; Hitchcock 4K; and more
Want to see your home cinema system featured in the pages of HCC? Click
here
for more info.