The Swedish Erotica Collection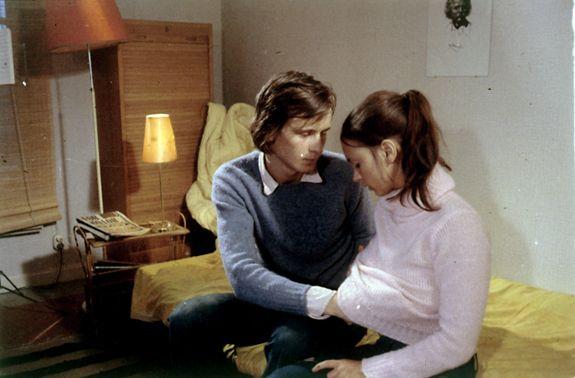 Scandinavian sexploitation mixes with sociological studies in this art house boxset
'So he caresses her bosom and perhaps she does the same with him'
While this boxset's title (and those of the films it contains) conjures up cheerful images of light, saucy frolics, the contents prove to be a much more serious proposition. Of the six films included, three are actually sex education movies, while the three fiction films on offer centre on 'damaged' women caught up in games of sex, control and power.
Documentaries The Language of Love (1969), More About the Language of Love (1970) and Love Play: That's How We Do It (1972) are in many ways the precursors to the Lovers' Guide videos that flourished in the 1990s. The first two take the form of extremely serious panel discussions hosted by psychologists Inge and Sten Hegeler, joined by various experts to discuss sex in all of its myriad forms. Indeed, the second installment specifically focuses on more taboo elements such as disabilities, homosexuality, transvestism and pornography. The final film dispenses with the guests and pays a visit to the Hegeler family at their holiday retreat, where they play with their kids in the pool, cook food and discuss sexual case studies, which are acted out onscreen for the viewer's benefit.
The three ficition films in the set act as a showcase for Swedish actress and glamour model Christina Lindberg. Anita: Swedish Nymphet finds the starlet playing an alienated young woman whose search for love takes a self-destructive turn as she journeys into the world of nymphomania. The 1974 drama Exposed (released as Diary of a Rape in the US) mixes fantasy and reality as Lindberg plays a young woman who is blackmailed by an older man she once had an affair with. Wide Open gives her a supporting role in a messy exploitation flick involving stolen drugs hidden in a fur coat that ends with a gangster forcing the three leading ladies to perform a bottomless can-can for him. As you do.
'You do things that I love and show me things I enjoy!'
Picture: It appears that no expense has been spent in remastering this sextet of saucy cinematic treats for DVD. All of the films have clearly seen much better days and the source prints are riddled with dirt and damage.
The Language of Love's 1.33:1 transfer holds up somewhat better than the subsequent movies, with less overt damage and more accurate contrast settings. Things take a bit of a nose-dive with Anita: Swedish Nymphet's faded and damage-riddled non-anamorphic 1.66:1 visuals. While far from perfect, the set's non-anamorphic 1.66:1 transfer of Exposed sees an improvement in image quality. The source print still exhibits plenty of damage, but it's far less distracting here (although the film's first nooky scene is in a notably worse state than the rest of the movie).
More About the Language of Love's non-anamorphic 1.66:1 transfer is slightly worse for wear than that of its predecessor. Wide Open's non-anamorphic 1.66:1 visuals see another significant drop in quality and increase in print damage - enough to have the film open with a disclamer stating, 'Due to the age of the material, the quality of the film you are about to watch may vary in places'. And the entire experience comes to a close with a thoroughly mediocre 1.33:1 representation of Love Play: That's How We Do It.
Picture rating: 2/5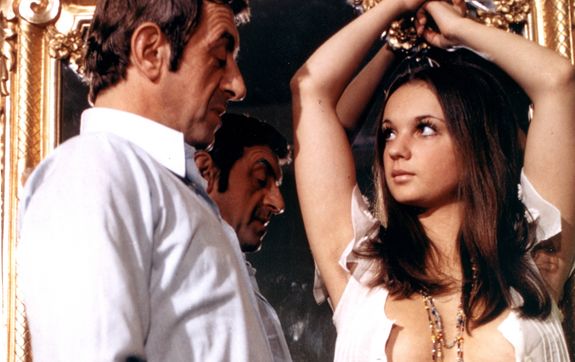 'I'm a nymphomaniac. It's compulsive'
Audio: There's really not a lot to get excited about when it comes to the mono soundtracks accompanying these sauce movies. I suppose that the one immediate point in their favour is that at least they're perfectly audible and thus don't seem in as much desparate need of TLC as the pictures they accompany. The most obvious problems stem from the quality of the source material, an example being the way that music occasionally muffles the dialogue in the mix in The Language of Love.
Audio rating: 3/5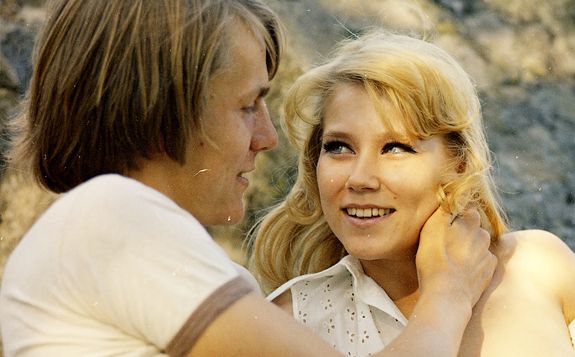 'After my wife had climaxed with Jane, I knew that it was my turn'
Extras: None of the six discs in the set feature any extra features whatsoever. This is a shame, as some kind of documentary or accompanying interviews may have helped to put the films into a social and moral historical perspective.
Extras rating: 0/5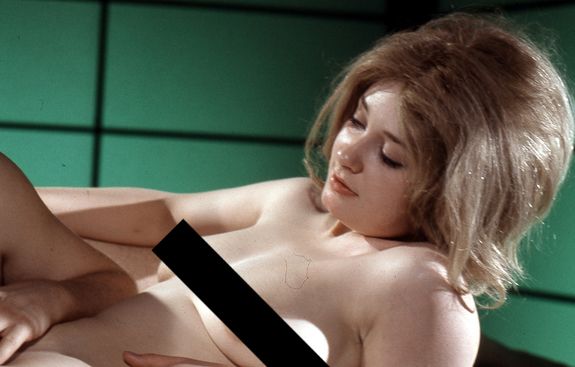 We say: An interesting slice of erotic nostalgia, but the discs themselves are as basic as it gets
Revelation Films, R2 DVD, £30 approx, On sale now
HCC VERDICT: 2/5