Veronica Mars DVD review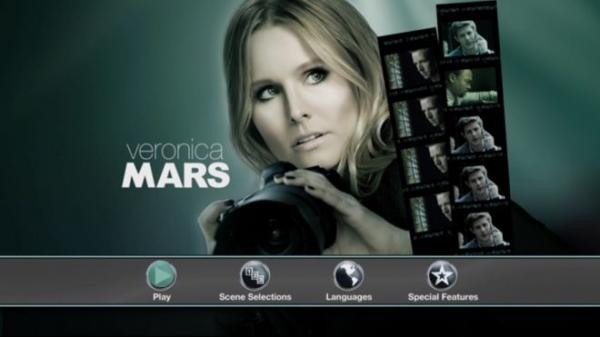 Fans solve the mystery of how to bring a cancelled TV series back to the screen
It may have only lasted three seasons, but fans of Rob Thomas' cult TV series about the student sleuth has lived on in the hearts of its fans. Indeed, their love for the show was so strong that when Thomas and star Kristen Bell took it upon themselves to seek funding for a follow-up movie via crowdfunding site Kickstarter, donations reached the $2million target in less than ten hours (the total raised was up to $5,702,153 by the time the campaign ended).
So the obvious question is: was the it worth the effort? Well, for fans of the show it's an easy yes, with the movie quickly recapturing the show's mix of snarky humour and soapy love triangles. Others however may be left wondering why these elements are given more prominence than the murder mystery that drives the narrative, not to mention the slightly slapdash handling of its resolution.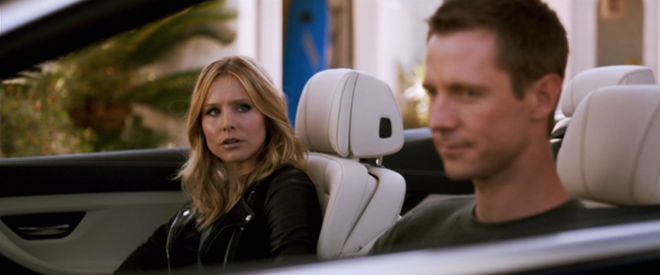 Picture: With no Blu-ray release on the cards for the UK (hardly surprising given that the original TV series has only just been given a DVD release here), fans have to make do with a DVD release. The good news is that the anamorphic 2.40:1 holds up rather well thanks to its warm palette and deep blacks. Detailing is also at the upper end of the spectrum for a standard-def release, resulting in a very sharp and crisp-looking image.
Picture rating: 4/5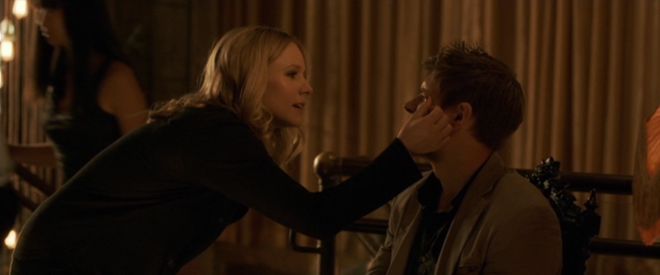 Audio: The film arrives on DVD with a fairly average Dolby Digital 5.1 soundtrack. Prioritising dialogue over everything else, the sound design doesn't feel that far removed from what you'd expect from a TV show. Use of the surrounds isn't hugely expansive and is only really employed for atmospheric effect. LFE is generally good, but once again is used far too infrequently to leave any real lasting impression.
Audio rating: 3/5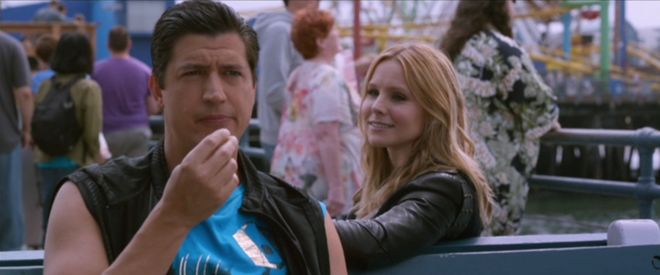 Extras: The disc only includes one extra, but at least it's a good one. By the Fans: The Making of the Veronica Mars Movie runs for a little under an hour and does a brilliant job of charting the film's unusual journey to the big screen. Understandably, a lot of the focus is given to the fans who made it happen, but creator Rob Thomas and the film's main stars also provide plenty of input.
Missing from this disc are the short Focus Point-style behind-the-scenes featurettes, deleted scenes and gag-reel that appeared on Warner's Bros' US Blu-ray release.
Extras rating: 2/5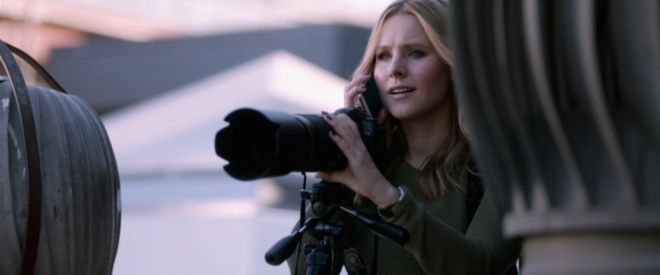 We say: The story of its production may be more interesting than the film itself, but it's still good to see Veronica in action again.
Veronica Mars, Warner Bros. Home Entertainment, R2 DVD, £15 Approx
HCC VERDICT: 3.5/5