The Simpsons: The Fourteenth Season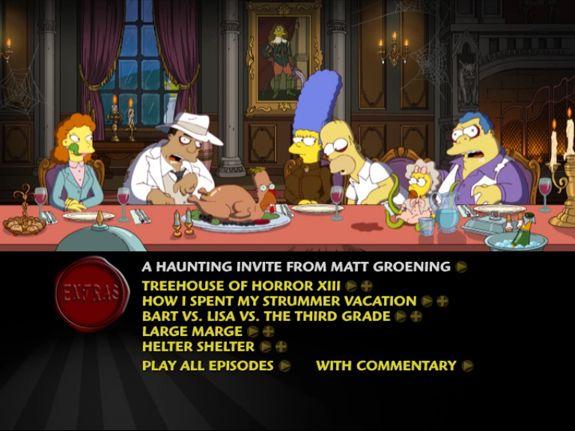 D'oh! It's time for another Simpsons box set to hit DVD...
The slow drip-feed of animated TV sensation The Simpsons on DVD continues with this latest four-disc boxset, collecting together all 22 episodes from the show's 2002-2003 14th season. By this point in the show's life many were already claiming that The Simpsons was past its best, having peaked around seasons six and seven and having been on a downward spiral ever since. But despite some fairly vocal criticism, this particular season was actually one of the show's most critically lauded.
As producer Al Jean points out in his intro to the set's deleted scenes reel, Season 14 nabbed two Primetime Emmy Awards (for the episode Three Gays of the Condo and for Hank Azaria's voice acting), four Annie Awards (Outstanding Achievement in Animated Television, Best Directing in an Animated Television Production, Best Music in an Animated Television Production and Best Writing in an Animated Television) and even a 2003 Golden Globe Award nomination for Best Musical or Comedy Series. Not bad for an animated series that is supposedly a long way past its prime.
Looked at from a less partisan stance, the 22 episodes included in this latest boxset are the same mix of the good and not-so-good that dominate most long-running TV shows. Treats include Homer mixing it up with the likes of Mick Jagger, Keith Richards and Lenny Kravitz at a Rock 'n' Roll Fantasy Camp in How I Spent My Strummer Vacation, Marge getting breast implants in Large Marge, Ned's struggle with the temptations of the flesh as he dates actress Sara Sloan (voiced by Marisa Tomei) in A Star is Born-Again and Homer making the move to Springfield's burgeoning homosexual community in Three Gays of the Condo.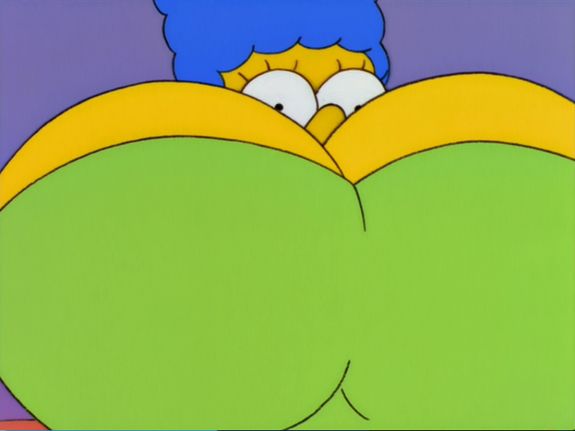 Then there's the ever-reliable Treehouse of Horror, which this time around offers up an army of Homer's clones, the ghost of Billy the Kid and The Island of Doctor Hibbert (the title of which tells you pretty much everything you need to know). The reason we mention this episode specifically is that Fox's ongoing policy of basing each set around a character has led to this one being themed around the Halloween episode and featuring Kang (or is it Kodos) on the cover.
It's a reasonable concept, but one that doesn't add much to the overall DVD package beyond the animated menus. The only extra features on offer to tie-in with it are the 13min In the Beginning (a clip-reel of previous Treehouse of Horror intro sequences), the 8min The Halloween Classics (clips from earlier Treehouse of Horror episodes) and the 4min Foolish Earthlings (a short reel of Kang and Kodos clips). Not massively exciting, I'm sure you'll agree - especially as fans who've been collecting the boxsets will already have all of the material in its original form.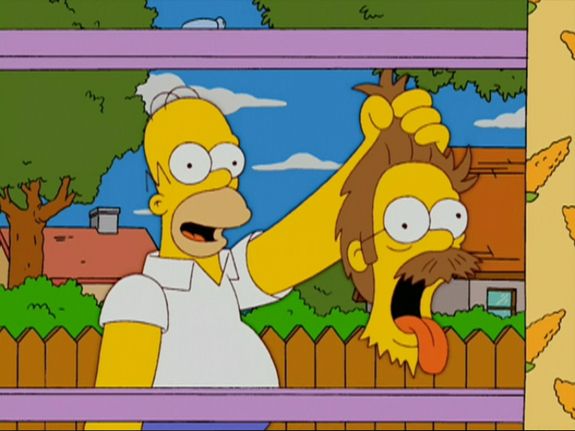 Other extras in the set include the usual collection deleted scenes (presented alongside the corresponding episode and then again as a complete 10min reel on the final disc - with optional commentary from producer Al Jean), cast and crew commentaries for all 22 episodes, two sketch galleries, a 9min behind-the-scenes look at the celebrity guest stars recording the voices for How I Spent My Strummer Vacation, a 2min piece about the 300th episode (featuring Matt Groening, Blink 182 and Tony Hawk) and an 'animation showcase' for Moe Baby Blues featuring a 5min extract from the episode in storyboard or animatic form with finished footage presented simultaneously in a small box in the bottom right of the screen.
The 1.33:1 imagery and remixed Dolby Digital 5.1 audio is on a par with the past few boxsets in the range. Colours are robust, edges are reasonably sharp and picture anomalies kept to an acceptable level - although we could do with the edge enhancement/digital sharpening that raises its head from time to time resulting in some unsightly halos and ghosting. Meanwhile the dialogue stills sounds great, as does the show's music, and there's a reasonable amount of movement across the front stereo spread. However anybody expecting anything particularly dynamic from the rears simply because the show is presented in 5.1 is in serious need of a reality check. There's still no sign of a UK Blu-ray release for the show, despite the fact that it's been receiving one in the US since the arrival of Season 12 back in January 2010.
20th Century Fox, R2 DVD, £35, On sale now
HCC VERDICT: 3/5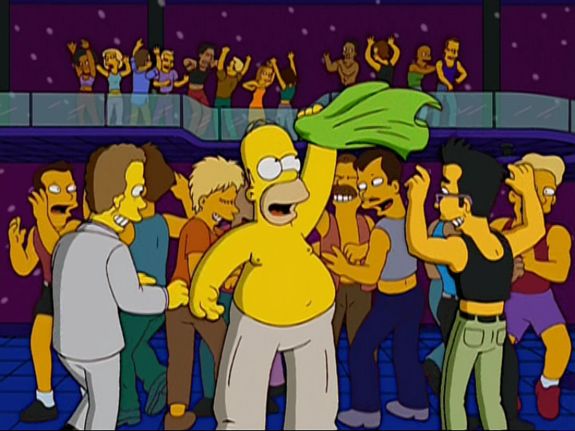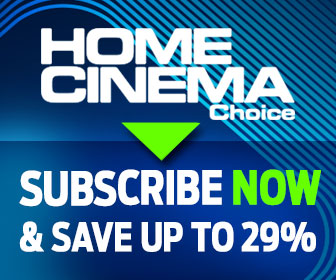 Home Cinema Choice #315 is on sale now

, featuring: Panasonic HZ2000 OLED TV; Focal Twenty5i speaker system; Sony 8K TV; Klipsch SPL-150 subwoofer; 25 fantastic fights on film; disc reviews; opinion; and more.
Want to see your home cinema system featured in the pages of HCC? Click
here
for more info.