High Fidelity Pure Audio: Blu-ray music, pure and simple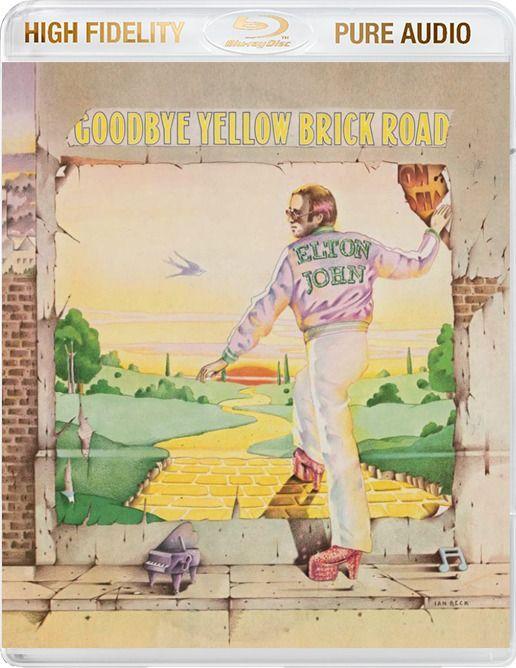 The hi-def revolution creates a gateway for better-quality music, too, reckons Universal
Audiophiles, on the other hand, have had a different experience. At the turn of the millennium, the SACD and DVD-Audio high-resolution disc formats were introduced, unimpeded by audible compression artifacts. At their best, they matched (or got close to) vinyl's sheer musicality while providing CD's longevity and convenience, and added discrete multichannel audio to boot. Back catalogues of material were released, with music fans able to enjoy 5.1 versions of such classics as Elton John's Goodbye Yellow Brick Road, Pink Floyd's Dark Side of the Moon or Don Fagen's The Nightfly. New material also made it onto the formats, too.
Yet for all their good intentions, SACD and DVD-A failed as mainstream choices. The problem was, as ever, a question of marketing and consumer confusion. Buyers didn't know which format to back, at a time when DVD-Video was becoming mainstream, and continued to buy CDs. Not even the formats' specific advantages – SACD's 'hybrid' CD layer for backwards-compatibility with older disc players, and the DVD-Video compatible content of some DVD-A discs – could save them.
But, as download sites catering for audiophile tastes continue to gain fans, is disc-based hi-res audio dead in the water? Not yet, apparently. And it's all thanks to Blu-ray.
An obvious solution
Blu-ray has similar hi-res audio capabilities to DVD-A, and it's surprising that more hasn't been made of this. From the outset the format supported audio with 24-bit resolution and 96kHz/192kHz sampling rates, and it offers a choice of uncompressed PCM, or the Dolby TrueHD and DTS-HD Master Audio lossless codecs. Audio-only Blu-ray discs were introduced fairly early, but were the province of specialist labels like 2L in Norway, whose releases tend to be specialist audiophile recordings of demonstration quality, among them Trondheim Solistene's excellent Divertimenti – a selection of chamber pieces from Britten, Bartok, Bjorkland and Bacewicz.
But what about more mainstream releases? They're usually the province of big record companies, and we've had to wait much longer for one of these to embrace Blu-ray's musical potential. Step forward the Universal Music Group (UMG) and its High Fidelity Pure Audio drive.
UMG is an enormous umbrella of record labels covering many different musical genres. Among these are such household names as Capitol, Geffen, A&M, Motown, Decca, Virgin-EMI, Blue Note, Def Jam and Island. And it is plundering these for releases on High Fidelity Pure Audio discs – a brand-name for a marketing initiative and standardised form of Blu-ray audio.
When I met with Universal's head of global new business (and High Fidelity Pure Audio advocate) Olivier Robert-Murphy, he compared the evolution of video in the home – VHS to Blu-ray – with that of domestic audio. Although video has improved in performance terms and convenience since the late 1970s, audio has concentrated on 'portability' rather than sound quality. 'We started with vinyl, one of the best sounds you could get, and then we had cassettes – I'm sure you remember winding up slack tape with a pencil. This was followed by the Compact Disc (which enjoyed 25 years of great success), MiniDisc and finally MP3s.'
The widespread adoption of high-quality video in the home, reckons Robert-Murphy, presents an opportunity for high-quality music. '60% of the population will soon have access to Blu-ray,' he claims, a figure no doubt aided by cheap-as-chips players bundled with TVs and today's BD-spinning consoles. The UMG bigwig also reckons that Blu-ray will 'take over from DVD in 2015' – a stark reminder to those of us who have been using Blu-ray for seven years that we're not the norm – and says that living-room hi-fi (as opposed to the multichannel home cinema hardware familiar to HCC readers) is a 'massively growing segment'. It's logical, then, to combine the two. Feed that Blu-ray player into your audio system and, with a High Fidelity Pure Audio disc, you're in for a musical experience that gets close to vinyl – but with none of the effects of wear associated with repeat listening.
GRRR! for lift-off
In December 2012, High Fidelity Pure Audio was given its worldwide launch in France. The first release was the 50-track Rolling Stones GRRR! compilation. Initially the discs were available in FNAC retail outlets, but they're now available in most global music markets –- including the UK, where a typical platter sells for £17.
Over three quarters of a million discs have since been sold worldwide, according to Robert-Murphy, and you can now choose from an expanding range of titles. Among them is a variety of back catalogue material, with new titles continually being unearthed; for example. However, contemporary material is also being released on Pure Audio. 'George Michael's Symphonica was the first 'frontline' brand-new release that we have done on High Fidelity Pure Audio,' says product manager Josh Phillips. 'I wouldn't necessarily say it was done with High Fidelity Pure Audio in mind, but George's team were definitely keen to release a physical hi-res version of the album.'
High Fidelity Pure Audio discs (again copy-protected like SACD and DVD-A) use the entire capacity of the Blu-ray format to store high-resolution music – there is no video. You don't even need to switch on the TV – insert a two-channel-only disc, and it will start playing. Uncompressed PCM, Dolby TrueHD or DTS-HD Master Audio soundtracks are all supported, and the one you hear depends on the audio settings of your Blu-ray player.
Things are slightly different if the title also has a 5.1 soundtrack. On insertion, a menu invites you to choose between 5.1 and 2-channel. You can work blind by pressing the remote's Down key to select 5.1, and then 'enter' to start playing the album in glorious surround sound. High Fidelity Pure Audio discs have the same track running order of the CDs. Some, notably The Sex Pistols' Never Mind The Bollocks, are presented with additional material, such as bonus tracks, live recordings and B sides.
Most titles are 24-bit/96kHz, but a handful offer stereo 24-bit/192kHz soundtracks. Among the latter, are Beck's Sea Change, Lenny Kravitz's Are You Gonna Go My Way?, The Rolling Stones' Let it Bleed and Sam Cooke's Portrait of a Legend.
Currently, 5.1 releases outnumber two-channel ones by some margin, and a key multichannel disc is the aforementioned Goodbye Yellow Brick Road. This classic album celebrated it's 40th birthday last year, and UMG took over the preview room of London's Metropolis recording studios to give it an airing. Using the same 5.1 mix created in 2003 for the SACD release, it sounded sublime.
Also from 1973 (and with a 5.1 mix) is Genesis' Selling England By The Pound, and HCC was told that the entire Genesis back catalogue will be released in this format. And there's good news for fans of The Who, as a brand-new 5.1 mix of Quadrophenia has been completed. 'This is the first time a surround mix of this album has been made available,' says Phillips, 'and it has been exclusively created for High Fidelity Pure Audio. This was produced by Pete Townshend himself, and we're hopeful that we can work with more artists on 5.1 projects.'
So with an installed base of Blu-ray players and an attractive roster of music to choose from, is there a rosy outlook for High Fidelity Pure Audio? Or is it destined to become another audiophile-only format that will fade away? While you certainly can't fault the sound quality, the problem it may have is that technology has fundamentally changed how we consume music, and you can't go back in time. Tellingly, inside every High Fidelity Pure Audio case is a voucher giving the consumer the chance to download a watermarked 320kbps MP3 version of the tracks on the album.
In France, customers have an alternative – a lossless 24-bit/96kHz FLAC file. Handy, as hi-res music on the move is starting to become popular, thanks to players like Astell & Kern's AK240 and Sony's NWZ-ZX1. Might UK consumers benefit from something similar? Over to Phillips for the last word: 'I can't put a date on if or when we'll follow suit internationally, but we are committed to HD audio in its various guises!'
Rockin' in hi-res: classic guitar albums on High Fidelity Pure Audio
Deep Purple: Made in Japan
This live concert recording from the British heavy metal band enjoys a 40th Anniversary release, featuring both the original mix (remastered) and a newer mix.
Sex Pistols: Never Mind The Bollocks...
Universal Music has loaded this scene-stealing debut from the Brit punk icons with a plethora of live performances from gigs in Stockholm and, er, Penzance.
The Rolling Stones: Exile on Main Street
This classic double album originally released in 1972 after four years of on/off recording sees the Stones at their most ramshackle, bluesy best.
Queen: A Night at the Opera
Replace your scratched DVD-Audio copy with this Blu-ray release featuring the well-regarded 5.1 mix. Altogether now: 'Scaramouche! Scaramouche!'
The Who: Tommy
The 1969 concept album is now available in a Super Deluxe Edition, featuring a 5.1 Pure Audio Blu-ray, plus double CD and a bonus CD of live performances.

SPONSORED VIDEO

SPONSORED VIDEO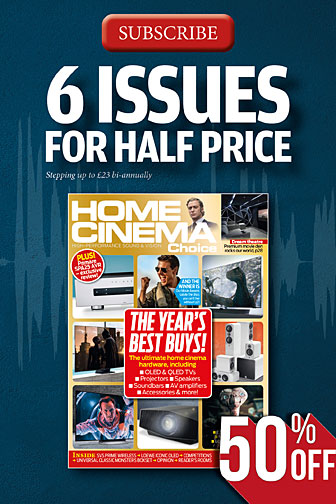 Home Cinema Choice #332

is on sale now, featuring: Samsung's 8K flagship; Anthem AVM 90 processor; B&W 800 Series Diamond; LG smart projector; Hollywood box office bombs; Hitchcock 4K; and more
Want to see your home cinema system featured in the pages of HCC? Click
here
for more info.