Amazon vs Netflix: Battle of the VODs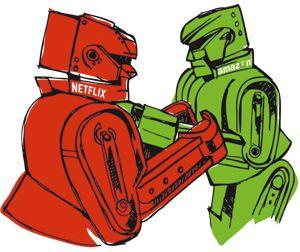 Netflix and Amazon have made binge-watching a national obsession, but which streaming service is best?
These so-called OTT (Over The Top) streaming services have also set the pace when it comes to next-gen broadcast technology. While we wait for UHD Blu-ray and Sky Q, they've become the place to go for native 4K content – available at a cost that doesn't break the bank. And with HDR on the cards, and maybe even object-based audio too, their appeal to serious cinephiles is certain to increase.

Netflix is the bigger of the two services. It boasts 65 million subscribers across sixty countries. While it offers an entry-level subscription of £5.99 per month, this is for standard-definition streams only and should be avoided. The HD package starts at £7.49 a month, and allows viewing on two devices at the same time. The Ultra HD subscription is £8.99 a month and supports four simultaneous viewers.

Amazon Prime is rather more competitive. With around 40 million subscribers worldwide, it offers a suite of services for a yearly fee of £79. In addition to Amazon Video in both HD and 4K (with no price premium for the latter), you get free postal delivery of your Amazon.co.uk purchases, music streaming and cloud storage. It's a solid deal by any measure. But how do the two services compare when it comes to video content and hardware support?
The Shows
Both Netflix and Amazon Video (the VOD aspect of Amazon Prime) boast a huge variety of TV. Choosing between them is a thankless task. Netflix tempts with seasons of American Horror Story, Spartacus, Fargo, Sherlock and Continuum, while Amazon Video counters with The Walking Dead, Arrow, Grey's Anatomy, The [American] Office and The 100. Both offer a rich and varied feast, although It's important to remember that licensing deals are time-limited, and that your favourites will at some point quietly disappear without fanfare.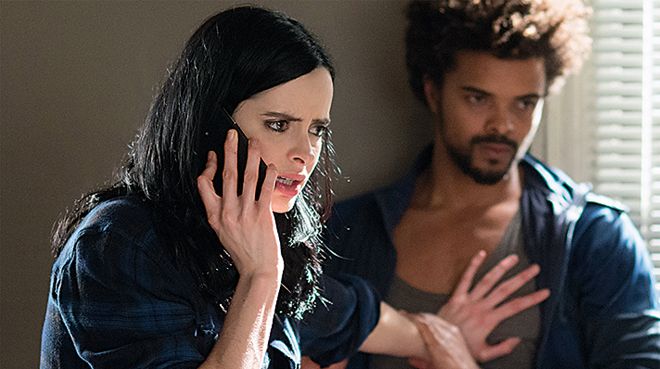 Netflix is probably the best option for back-catalogue TV, offering a variety of shows that you might have missed first time around – the complexity and ambition of J.J. Abrams' five-season reality-warping yarn Fringe makes for a great all-you-can-eat experience, while ten seasons of the anarchic It's Always Sunny in Philadelphia delivers copious guffaws. However, increasingly it's original productions that are generating buzz and subscription fees. The Netflix Marvel Studios miniseries deal, which has seen Daredevil and Jessica Jones carve out a gritty new niche, is a massive vote winner. Similarly, other exclusives such as Marco Polo, Narcos, Master of None, Sense8 and Better Call Saul scratch multiple genre itches.

But Amazon is matching it blow for blow with new commissions and canny acquisitions. Amazon Video is the home of our TV show of the year, Outlander, a gloriously rich and brutal time-travelling historical romance, as well as tough police thriller Bosch, high-concept alternate history The Man in the High Castle, dystopian martial arts adventure Into The Badlands and cyber-fi Mr Robot.

Amazon also runs its annual pilot season, which sees teaser shows trialled before being given season status – look out for newly-released Tarantino-style westerner Edge the Loner.

Both services have committed to producing and distributing their new content in 4K with 5.1 Dolby Digital surround as standard.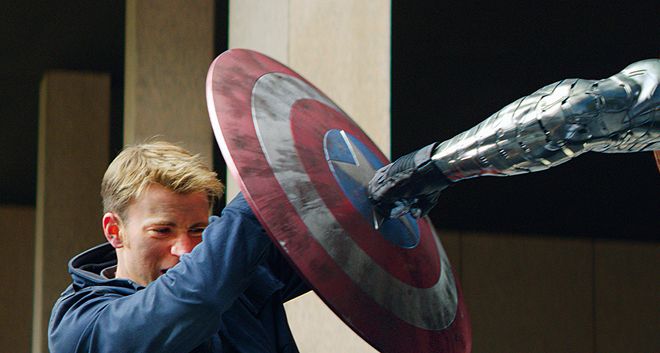 The Movies
When it comes to features, our streaming behemoths offer more of a mixed bag. Of the Top Ten box office titles of 2014 (according to the IMDB), Netflix currently offers only three – Captain America: The Winter Soldier, The Hobbit: Battle of the Five Armies and Hunger Games: Mockingjay Part 1, while Amazon Video has none, although all are available outside of Prime on pay-per-view.

And there's plenty of inconsistency. While Hunger Games: Catching Fire and ...Mockingjay Part 1 are available from Netflix, the original isn't. There are Hobbit flicks, but no LOTR. Both Alien and Predator franchises are AWOL.

Indeed, Netflix has begun to pull back from the movie market. The company severed ties with its biggest Stateside film supplier, Epix (owned by MGM, Lionsgate and Paramount), earlier in the year, as part of a strategy decision to focus on original and exclusive content. The first high-profile result of the in-house shift is the African child solider drama Beasts of No Nation starring Idris Elba. The movie has generated Oscar buzz despite barely having time to sniff the popcorn on the theatrical circuit. Less likely to win awards is Ridiculous Six, the first in a four-picture deal with Adam Sandler. Netflix has also signed up Brad Pitt, Ricky Gervais and Judd Apatow for feature-length projects.

There are home cinema favourites to be had, though: Mission Impossible: Ghost Protocol, Kick-Ass 2, Insidious, Horns, Sin City 2, Thor: The Dark World, Star Trek Into Darkness and World War Z are all on tap. And there's some lovely esoteric stuff if you go searching. If your jam is kung-fu fisticuffs and Eastern action, you'll find (knuckle)-cracking classics like The Five Venoms, Ip Man, Drunken Master and Hard Boiled awaiting.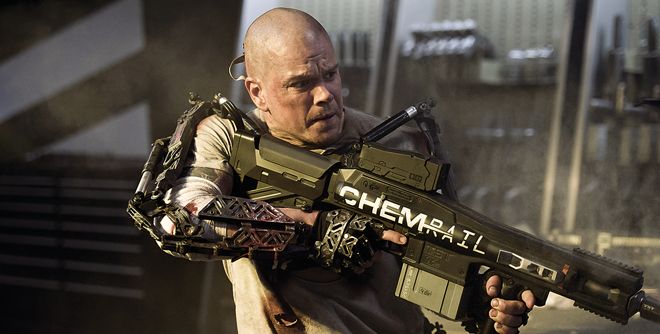 But interestingly there's no Hollywood 4K film content on Netflix, and this is where Amazon really comes into its own. Amazon's selection of UHD movies is growing apace, including About Last Night, No Good Deed, Deliver Us From Evil, Jerry Maguire, The Amazing Spider-Man, Bad Teacher, Elysium, Amazing Spider-Man 2, Ghostbusters 2, Fury, Salt, Total Recall (the remake) – and from further back in the archives It Happened One Night and The Guns of Navarone, amongst others. If you want an instant UHD film collection, Amazon offers it.
The Hardware
For many, it'll be the availability of a given platform that seals the deal. Netflix has managed to make itself ubiquitous. It's on almost every connected smart TV platform, even to the point of having its own dedicated button on the remote, as well as games consoles and Blu-ray players. It's also the most likely 4K service to find on HEVC-enabled connected UHD TVs.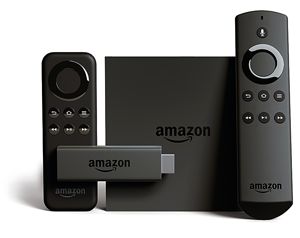 Amazon has fewer compatible devices, particularly when it comes to 4K. Panasonic and Samsung offer it, but it's far from a given. You'll find its regular HD app on connected screens from the likes of LG, Panasonic, Samsung and Sony, as well as Blu-ray players from Samsung and Sony. Both next-gen games consoles, and the Nintendo Wii U, offer Amazon Video too.

For many, the best solution is to get a dedicated media streamer. The Roku platform is available as a media puck (the Roku 2 retails for £70, the 3 for £100), or £50 HDMI stick. However, neither are 4K enabled (the UHD-ready Roku 4 has no confirmed UK launch as yet). The NVIDIA Shield Android-powered media player supports Netflix 4K, but has no Amazon client.

Dedicated Amazon hardware is arguably the better bet. The latest version of the £80 Fire TV box is 4K enabled and offers both Amazon and Netflix 4K clients. To unlock the 4K stream you'll need an appropriately fast broadband connection, plus an HDMI HDCP 2.2 enabled port on your 2160p screen.

Unfortunately, at the time of writing Netflix has removed the multichannel sound option from its 4K app on the Amazon box – which means that while you can enjoy a 2160p image (or 1080p on a non-UHD screen), you're limited to stereo sound, which is a bit of a nonsense. Hopefully 5.1 will be reinstated at some point, but until then cinephiles should be wary.

Amazon also has an HDMI stick streamer (£35). This is not 4K enabled but does offer 5.1 audio.

Image quality from Amazon Video and Netflix can be extremely good, provided your line is fast enough. To receive a 4K service you'll need a broadband speed of 15Mbps or higher and ideally a hard-wired connection to the router. HD is more forgiving.

Such is the nature of adaptive streaming and unpredictable network connections that it's very difficult to make direct comparisons between the two. Netflix looks a little scruffier at first as it assesses bandwidth during the first minute of the stream; Amazon tends to assess before the show starts. While neither compare to BD (and as yet can't match discs when it comes to audio fidelity) they are certainly comparable to other broadcast services.
The Verdict
It's not difficult to see why broadband-delivered streaming media services are a game-changer. But which of these two services should you opt for? Indeed, should you even have to decide between them? As both follow an original and exclusive programme strategy, monogamy seems an almost unsustainable concept. How can you choose between Jessica Jones and The Man in the High Castle? Or House of Cards and Outlander?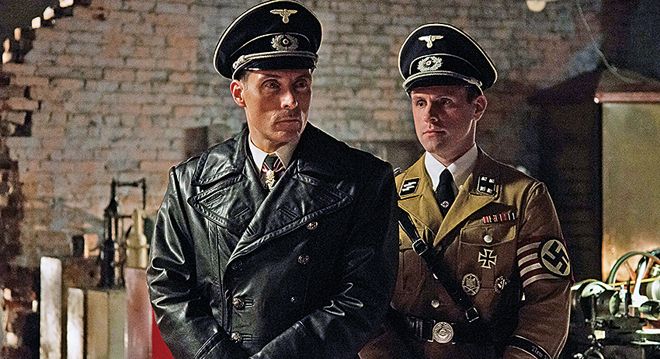 Well, if you're principally interested in 4K, then the decision is clear-cut. Amazon is storming ahead with a fast-growing TV and movie portfolio in UHD. Elysium in 4K on Amazon looks absolutely spectacular, and it's difficult to resist the allure of cinema classics getting their UHD debut on the platform. Amazon also wins on value, earning brownie points because it bundles next day (or thereabouts) delivery from its shopping service, plus cloud storage as well as access to Spotify wannabe Prime Music.

If your smart TV allows it or you opt for a Fire TV box, you can subscribe to both. It should be noted that while Amazon Prime is best paid for upfront, it's actually quite possible to dip in and out of Netflix, the benefit of a cancel anytime payment plan.

So while Amazon edges it as our best OTT proposition, based on current content, value and the fact it hasn't junked multichannel sound on some hardware platforms, both services are too good to ignore. Either as your sole premium content source, or a complement to Blu-ray or pay TV package.

Now if you'll excuse us, we've got some binge-watching to be getting on with.

SPONSORED VIDEO

SPONSORED VIDEO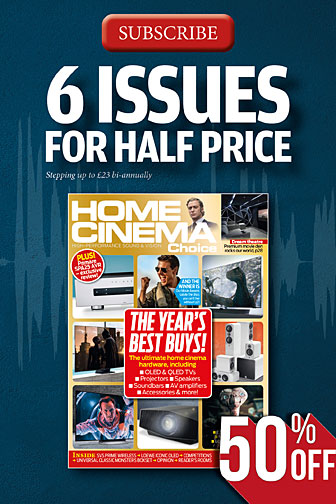 Home Cinema Choice #332

is on sale now, featuring: Samsung's 8K flagship; Anthem AVM 90 processor; B&W 800 Series Diamond; LG smart projector; Hollywood box office bombs; Hitchcock 4K; and more
Want to see your home cinema system featured in the pages of HCC? Click
here
for more info.