The 101 Blu-rays you must own - Part 3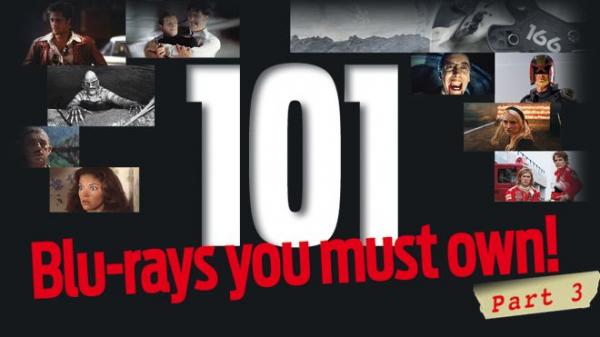 HCC's ultimate countdown of the 101 best Blu-ray discs around continues below. Click Part 1 for numbers 101-81 and Part 2 for numbers 80-61.
---
060. The Innocents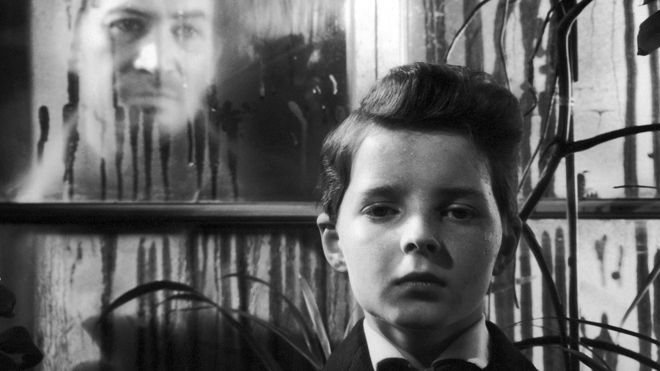 With its impeccable black-and-white AVC 2.35:1 1080p transfer, crystal-clear LPCM mono audio and informative extras, there's nothing scary about this Blu-ray – unless you count the film itself, which, despite being over 50 years old, remains one of the creepiest gothic horrors ever made.
---
059. Dredd 3D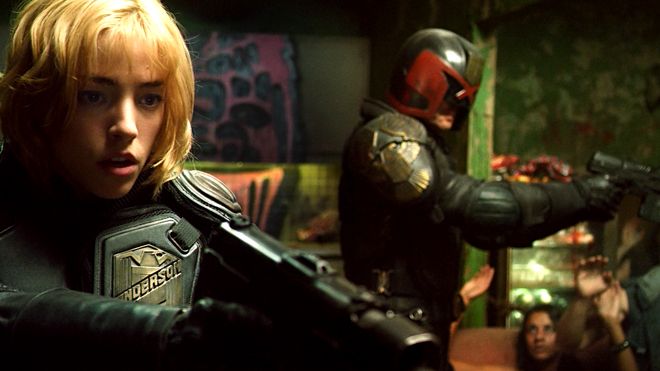 This action-packed shoot'em up quickly banishes memories of the awful Stallone version from the mind with its stripped-down take on the legendary comic book lawman. Among all of the ultra-violent mayhem it also serves up some striking stereoscopic visuals, making it a must for anybody with a 3D setup.
---
058. Ratatouille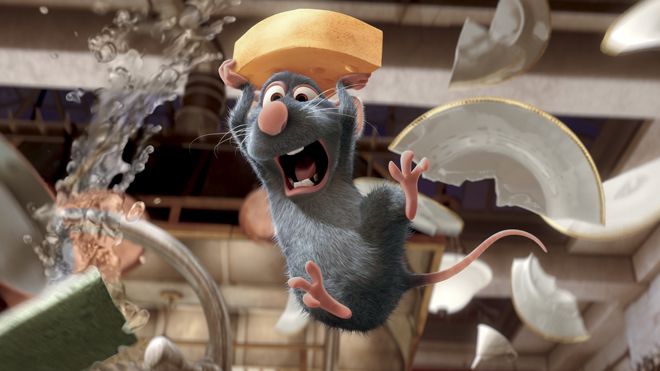 The first (but not the last) Pixar movie on this list, Ratatouille sees the 'toon studio at the top of its game, with beautifully animated characters that pack so much detail it sometimes beggars belief. The technically flawless transfer is partnered with a delightfully playful LPCM 5.1 mix.
---
057. Touch of Evil
Not only does this hi-def version of Orson Welles' hot and steamy film noir feature three versions of the film (1958 Preview Cut, 1958 Theatrical Cut and 1998 Reconstruction) it also takes into account the debates about the correct aspect ratio, giving you the choice to watch the latter two framed at both 1.37:1 and 1.85:1.
---
056. Sin City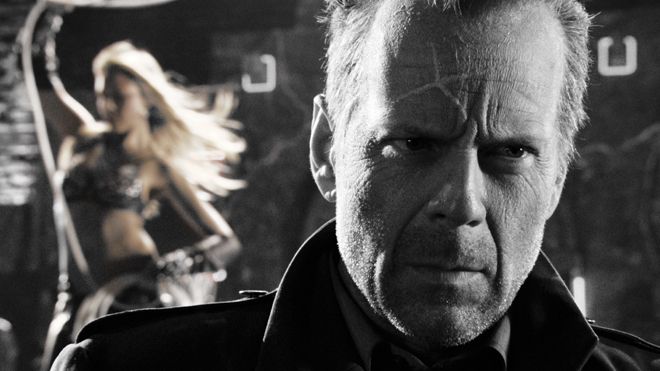 With its pair of audio commentaries, numerous Making of… documentaries and picture-in-picture mode showcasing the original green-screen footage, this feature-packed Blu-ray edition of Robert Rodriguez's jaw-dropping graphic novel adaptation is essentially a film school in a box!
---
055. Big Trouble in Little China
Surprisingly few of John Carpenter's films are currently available on Blu-ray in the UK – but at least you can take comfort in having the definitive hi-def version of this cracking action-adventure flick. It looks and sounds every bit as good as the US disc, but also packs in an even more comprehensive set of extra features.
---
054. Gladiator: 2 Disc Special Edition [remastered]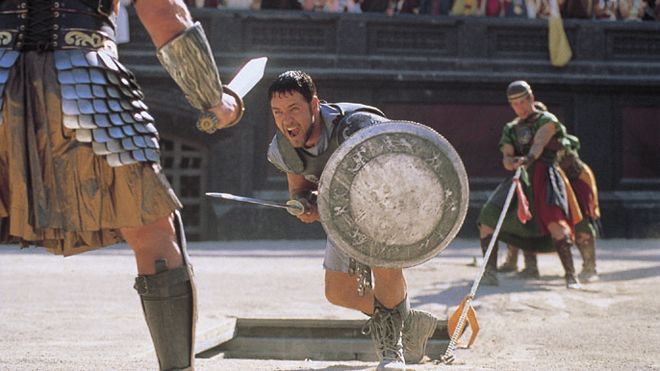 If you bought the original hi-def release of Ridley Scott's sword 'n' sandals award-winner, bin it and replace it with this superior second outing that does away with heinous edge enhancement and detail-robbing DNR and leaves the movie finally looking as good as we all knew it could.
---
053. Rambo
Okay, we admit it: we didn't think a return to the mixed-up world of John Rambo would be this much fun. But writer/director/star Sylvester Stallone reached a new level of OTT action with this third sequel to First Blood, and the Blu-ray stands out for its remarkable, room-filling, floor-shaking 5.1 audio mix.
---
052. The Rocky Horror Picture Show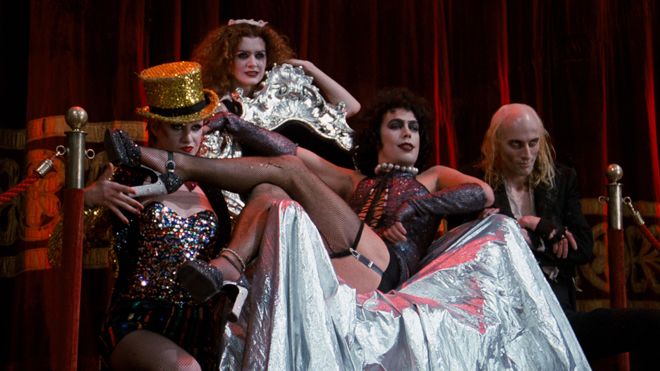 Fox's seductive hi-def treatment of the cult musical-horror-comedy lets fans do the time warp back to 1975 with the astonishing clarity, saturation and detail inherent in its lovingly remastered visuals. And we guarantee that songs like Sweet Transvestite never sounded as good back then as they do on the disc's lossless 7.1 mix.
---
051. Akira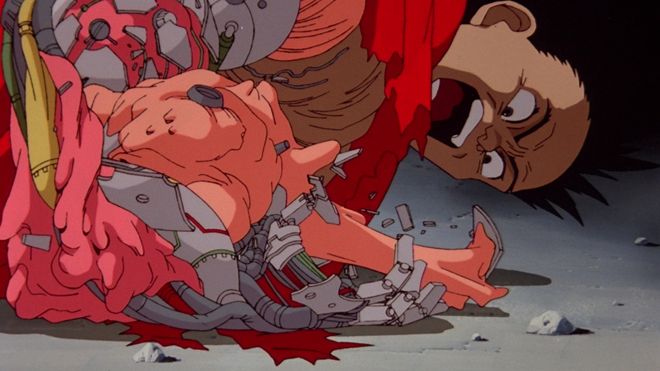 No matter how many times you may have watched this legendary anime before, you've never experienced it like this before. The Blu-ray imagery looks fantastic, and it sounds like nothing else on Earth thanks to the inclusion of an ultra hi-res 192kHz/24bit Dolby TrueHD 7.1 remix of the original Japanese soundtrack.
---
050. Se7en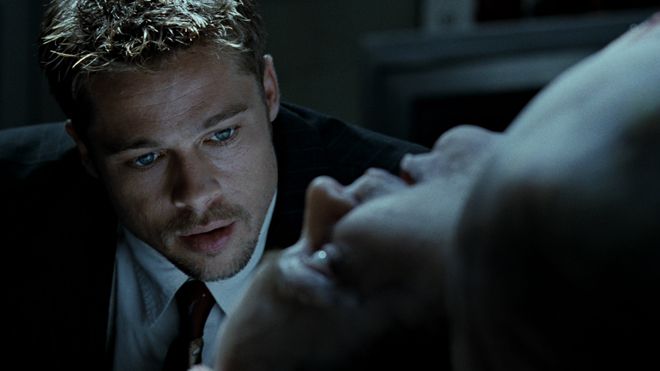 What's in the box? The only version of David Fincher's chilling crime masterpiece that comes anywhere close to recreating the look of the Color Contrast Enhancement (CCE) silver retention process, which was used in the creation of the initial batch of 2,500 first-run prints of the films that played in US cinemas.
---
049. Titanic 3D: Collector's Edition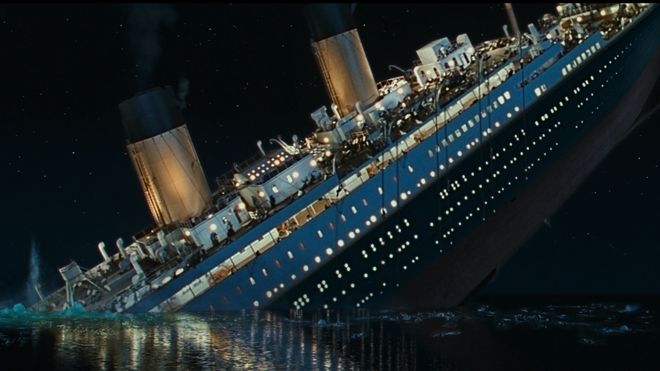 We can count on one hand the number of successful stereoscopic conversions of older 2D movies that have been released on BD. So leave it to James Cameron, the new king of 3D cinema, to show how it can be done with his epic disaster film. This is the one 3D retcon that didn't leave us with that sinking feeling.
---
048. Beauty and the Beast: Diamond Edition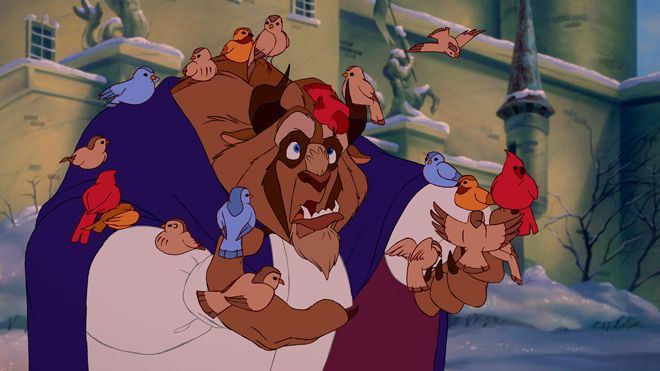 There's nothing even remotely beastly about Disney's treatment of this animated modern classic on Blu-ray. The AVC 1.78:1 1080p encode is a work of art, the DTS-HD MA 7.1 mix sounds sublime, and it comes accompanied by a wealth of extras including a 157-minute interactive documentary.
---
047. Singin' in the Rain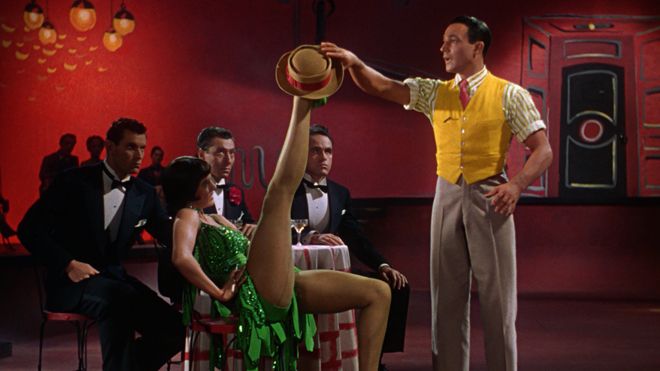 While we would have appreciated a few more bonus features (all the stuff that was included on the old Two-Disc Special Edition DVD for a start), the colour-rich 4K restoration of this sensationally smart and funny musical left us dancing for joy. And the 5.1 remix is superbly nuanced.
---
046. Rise of the Planet of the Apes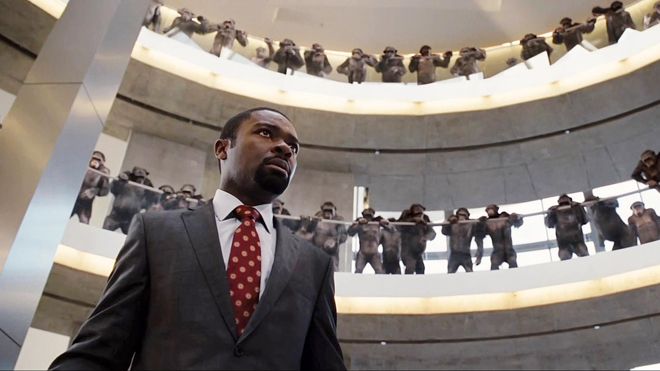 Startling visual effects are the order of the day here, with Andy Serkis's motion-captured performance as savvy chimp Caesar a breathtaking example of the state-of-the-art. Grab this BD to marvel at the CG eye-candy, and to revel in one of the best franchise reboots in years.
---
045. Dracula: 3 Disc Set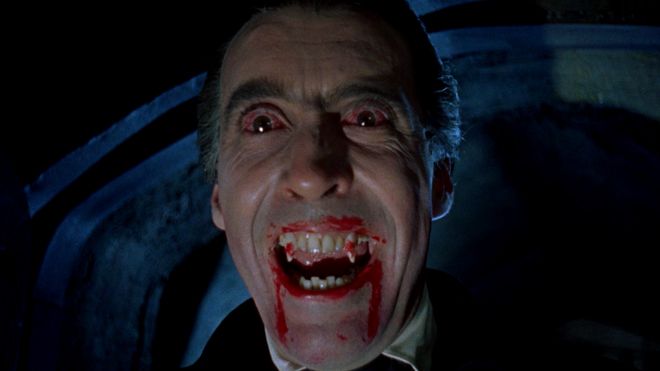 The best of all the bigscreen vampires gets a fresh injection of blood courtesy of this Blu-ray release. Beautifully restored and featuring footage cut by the UK censors but rediscovered in Japan, you'd be a fool not to want to take a bite out of Hammer's classic 1958 shocker.
---
044. Hot Fuzz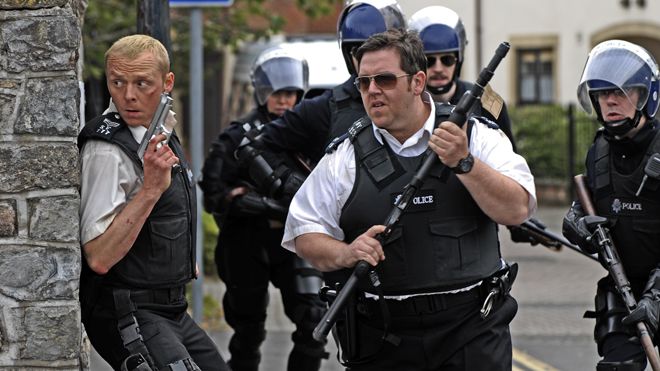 This hilarious homage to Hollywood action flicks (plus a few other movies to boot) is notable for the wealth of extra goodies on the HD disc. There are, for example, five chat tracks to check out,22 deleted scenes, numerous featurettes, PiP storyboards, a trivia track, a 70 minute documentary about the press tour (!) and much, much more.
---
043. The Lion King 3D: Diamond Edition
We're used to being dazzled by Disney's treatment of its animated classics on Blu-ray. But even so, the outstanding quality of this 3D conversion of The Lion King had us roaring for more. It's just a pity the studio decided to make some of the old extras only available via a BD-Live link (and who uses that any more?).
---
042. The Exorcist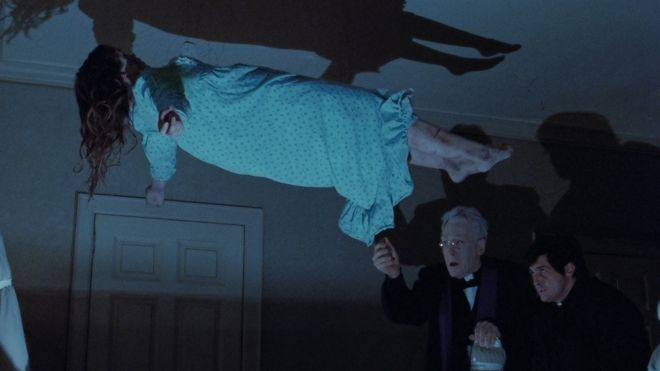 Prior to 1998 it was impossible to believe that this celebrated horror classic would ever be available to own in the UK. Fast forward to 2010 and not only is The Exorcist out to buy on this side of the Atlantic, but fans can pick up a devilishly good-looking Blu-ray release hosting two cuts of the film and a legion of extras.
---
041. Star Wars: The Complete Saga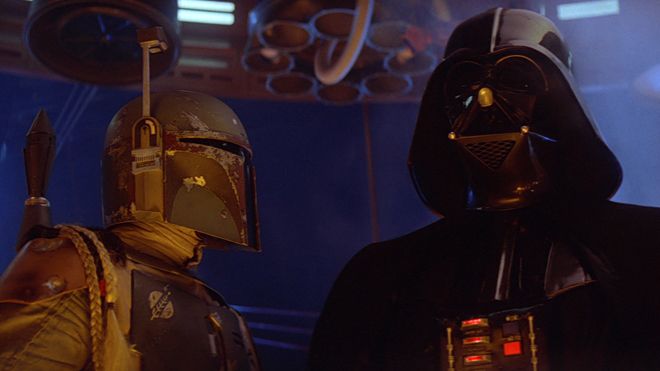 It's impossible to imagine a movie collection that doesn't include George Lucas's legendary sci-fi saga. While this nine-disc set flies a little short of perfection with some of its encodes and the baffling decision to leave out some extras that had already been released on DVD, it's safe to say that the Force is still strong in this one…
---

SPONSORED VIDEO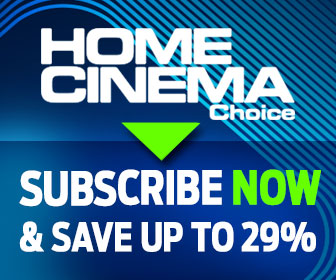 Home Cinema Choice #332

is on sale now, featuring: Samsung's 8K flagship; Anthem AVM 90 processor; B&W 800 Series Diamond; LG smart projector; Hollywood box office bombs; Hitchcock 4K; and more
Want to see your home cinema system featured in the pages of HCC? Click
here
for more info.