The 101 Blu-rays you must own - Part 1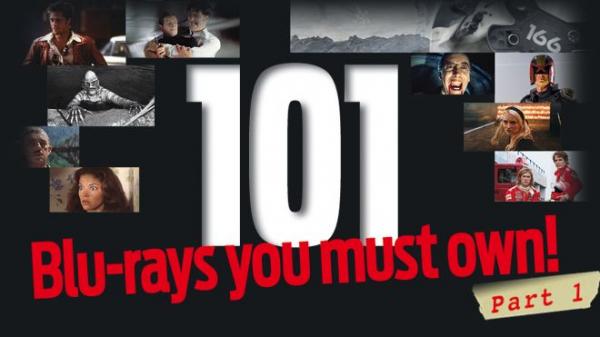 With movie streaming services becoming bigger and better and even TV manufacturers getting into the content-delivery game, Blu-ray is facing its biggest battle since the days of HD DVD. But if you are thinking of leaving the physical format behind, make sure your get these discs first...
If you're anything like Team HCC, your disc shelf is groaning under the weight of titles that, actually, you can't even remember buying and will never watch again. And at the same time, there may be favourite films that you've owned on VHS, LaserDisc or DVD but still haven't got around to picking up in hi-def.
The following list is here to help you knock your Blu-ray collection into shape. A mix of Hollywood classics, sci-fi stunners, animation, comic capers, genre outings and more, it will always give you something you want to watch.
Picking the perfect platters
So how did we arrive at our 101 key titles? Firstly, we set ourselves some rules. TV boxsets and live music titles aren't included (they both deserve their own lists), and we've only chosen Region B discs (although we do note if superior versions are available on import).
Beyond that, our top discs have been picked for obvious reasons. Reference-grade audio or astonishing image quality is, in some cases, enough to allow a Blu-ray into our elite club, but it helps if the movie isn't a stinker, too. Similarly, some titles have sneaked in despite less than best-in-breed AV quality, simply because they're genuine classics.
Our original shortlist ran to over 400 discs. We argued for days, and then whittled it down to the following 101. Enjoy!
---
101. The Complete Matrix Trilogy
The Wachowskis' sci-fi smash may be indelibly linked to DVD thanks to the way that it pioneered interactive features, but the trilogy is an even more compelling prospect on Blu-ray courtesy of its stunning AV performance. It's just a shame this UK set misses out on The Animatrix and the two bonus DVDs included with the US version.
---
100. Transformers: Dark of the Moon – Limited 3D Edition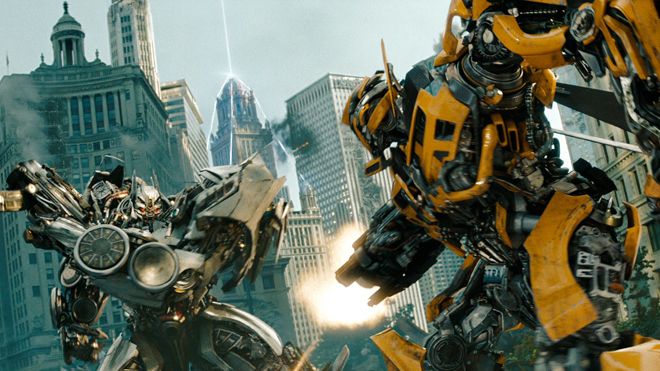 'More of everything' seems to be the credo director Michael Bay adopted for this third Transformers film, ensuring a cavalcade of stereoscopic action and astonishing 7.1 sonics that will push your system to the absolute limits.
---
099. The Servant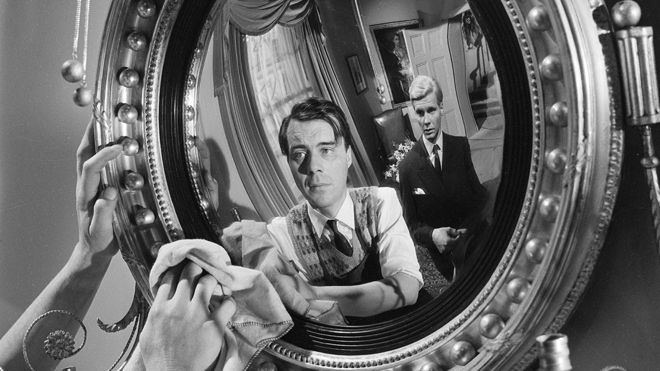 Never before has the visual artistry of Joseph Losey's subversive class-war drama been so obvious as it is in the 1080p image that takes pride of place on this immaculately restored Blu-ray. It also doesn't hurt that StudioCanal's disc is loaded with interviews, both new and archival. A quality release all round.
---
098. Scott Pilgrim vs. The World: Level Up! Collector's Edition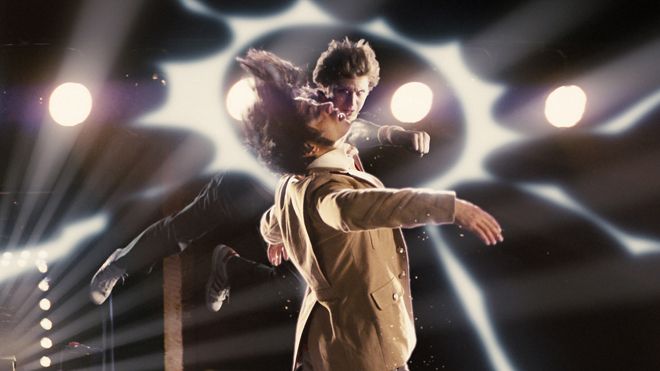 A rom-com like no other, Edgar Wright's anarchic love letter to movies, music and retro videogames is a blast and – building on the success of Shaun of the Dead and Hot Fuzz - cemented his place as one of the most exciting and imaginative directors to come out of the UK in decades.
---
097. Invasion of the Body Snatchers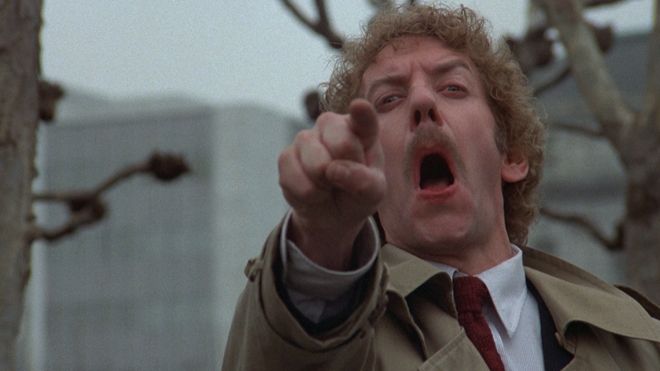 This UK Blu-ray of Philip Kaufman's 1978 sci-fi remake is more than a match for its US counterpart. Drawing on that disc's excellent HD master and its bonus features, the UK disc also boasts some exclusive extras and adds the director's commentary to the HD platter – in the US it was relegated to an accompanying DVD.
---
096. Samsara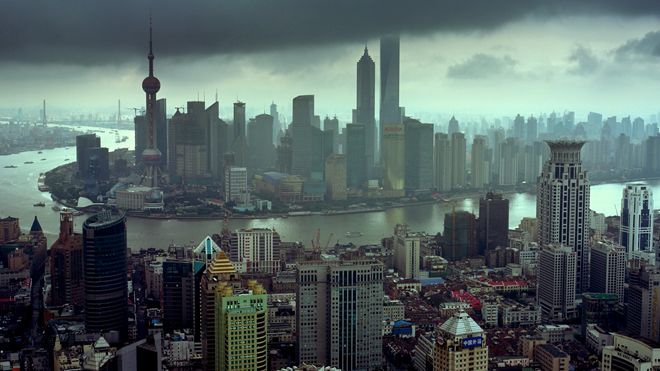 Billed as 'a non-verbal guided meditation on the cycle of birth, death and rebirth,' Samsara isn't your typical piece of home cinema demo fodder. However, as a result of being shot on 70mm, scanned in 8K and mastered at 4K, this astonishing Blu-ray delivers some of the most breathtaking 1080p imagery you'll ever see.
---
095. Tangled 3D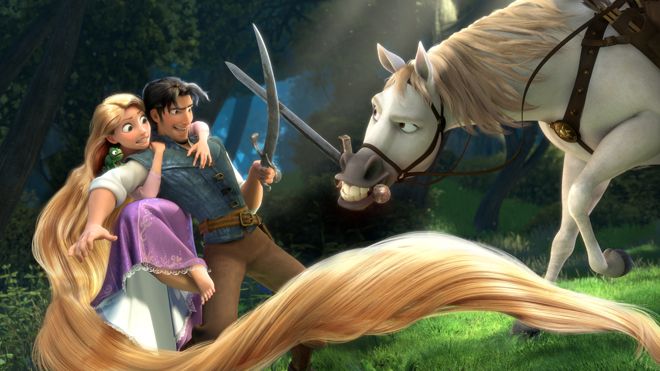 If you want to really test your home cinema setup's 3D capabilities, then you absolutely have to pick up this Disney 'toon – there's a good reason why the 'lantern sequence' has become the de facto crosstalk test around these parts. And just as importantly, this animated update of Rapunzel is riotous fun for film fanatics of all ages.
---
094. How the West Was Won
If you ever wanted proof that Blu-ray has done more to recreate a cinematic experience in your home than any other format, then look no further than the optional 'SmileBox' presentation of this lavish 1962 Western that emulates the curved Cinerama widescreen process on your telly. Fabulous.
---
093. Harry Potter and the Deathly Hallows: Part 2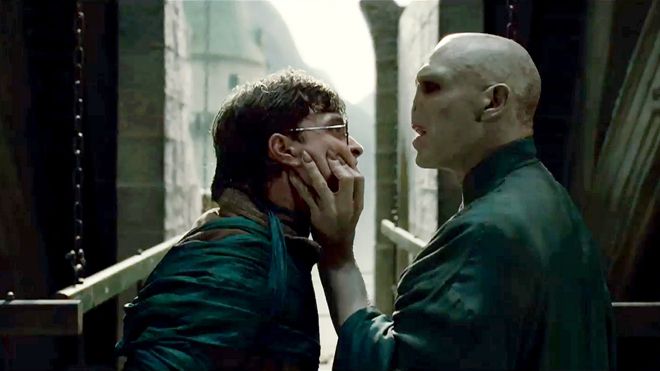 This eighth film in the record-breaking franchise is both a fitting finale to the young wizard's japes and a brutal test disc. Your display's black level response is given a workout here by one of the darkest films ever committed to celluloid, and tricky skin tones and colours abound, too.
---
092. The Book of Eli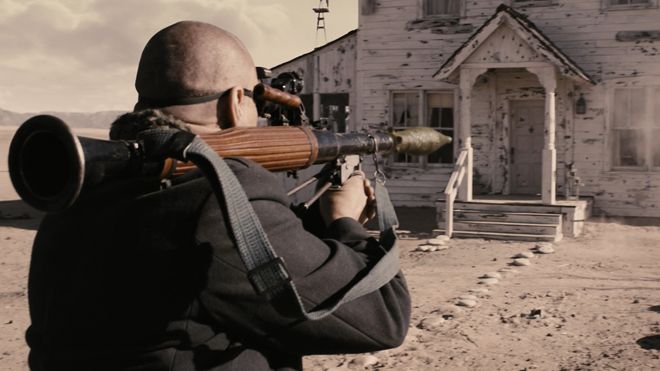 A go-to disc for when you want a demo of perfect surround sound steering – especially the scene where Gary Oldman and his goons lay siege to the prairie shack – The Book of Eli has the kind of soundmix that makes spending thousands of pounds on speakers and amps so worthwhile.
---
091. Time Bandits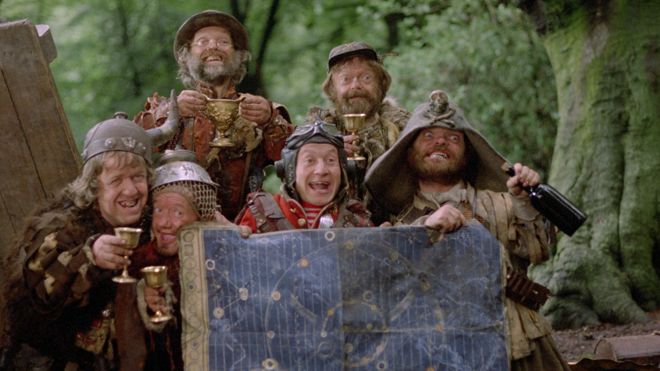 Restoration maestro James White worked his magic on last year's HD re-release of Terry Gilliam's freaky fantasy. Restoring the film using a brand-new 2K scan of the original camera negatives, the resulting disc is a massive step forward in quality from previous versions, eliminating print damage and restoring the lustre to the striking visuals.
---
090. The Bridge on the River Kwai: Collector's Edition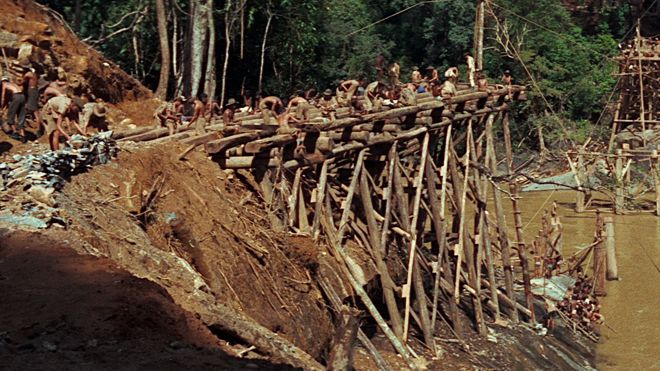 The amount of work that Grover Crisp and the team at Sony Colourworks invested in restoring David Lean's 1957 masterpiece was every bit as epic as the movie itself. If only all studios put this much care and attention into releasing classic titles in HD...
---
089. The Evil Dead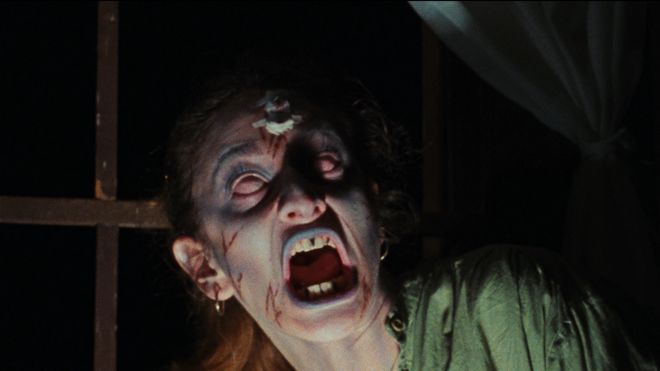 There are some who will try to tell you that a micro-budget horror film shot on 16mm has no place on Blu-ray. This impeccable hi-def presentation of Sam Raimi's 1981 splatter classic begs to differ. A superior disc in every regard – this UK release is only let down by the decision not to offer the original 1.37:1 framing alongside the 1.85:1 version.
---
088. Alfred Hitchcock: The Masterpiece Collection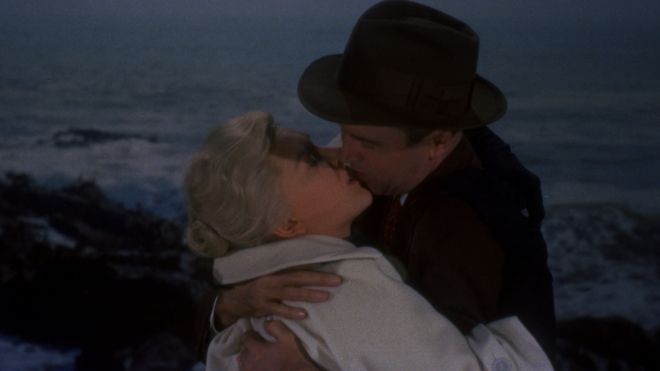 This bumper boxset brings 14 of the visionary filmmaker's greatest films to Blu-ray. There are a few AV hiccups along the way (Frenzy's frenzied use of DNR anyone?) but most of the films look sensational and come loaded with brilliant bonus features.
---
087. La Grande Illusion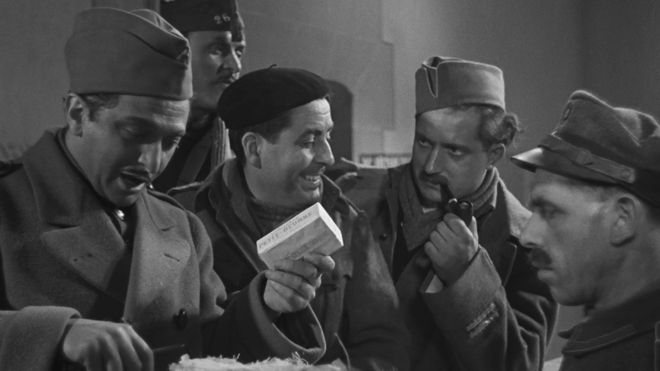 Working from a new 4K restoration done in association with La Cinematheque de Toulouse, StudioCanal pulled out all the stops for the hi-def debut of Jean Renoir's award-winning war film. Frankly, we'd be amazed if La Grande Illusion ever looked as good at any point in its 75-year history as it does on this disc.
---
086. Pacific Rim 3D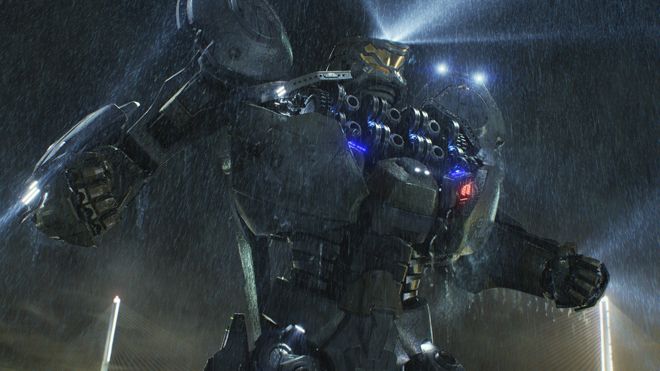 Guillermo del Toro knows that few things are more satisfying than watching giant robots and monsters knocking lumps out of one another, and this blockbuster steps things up another gear by rendering the epic action in 3D. If UK buyers had got the 7.1 mix that was on the US disc, this would have ranked even higher.
---
085. 13 Assassins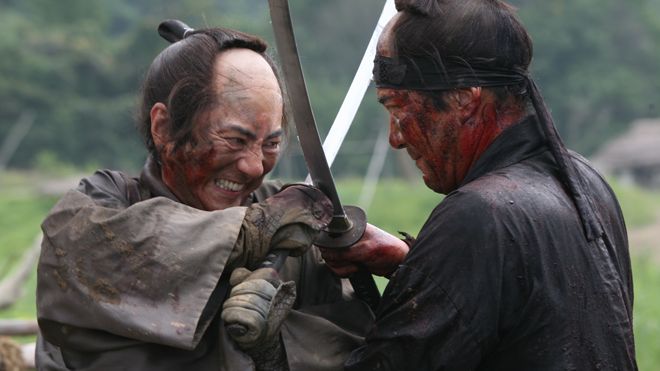 Redolent of the very best of Akira Kurosawa, Takashi Miike's update of the traditional Japanese jidaigeki (period drama) pits a small band of samurai against overwhelming odds – climaxing with a spectacular 45-minute showdown between the titular 13 assassins and an army of more than 200 soldiers.
---
084. Rango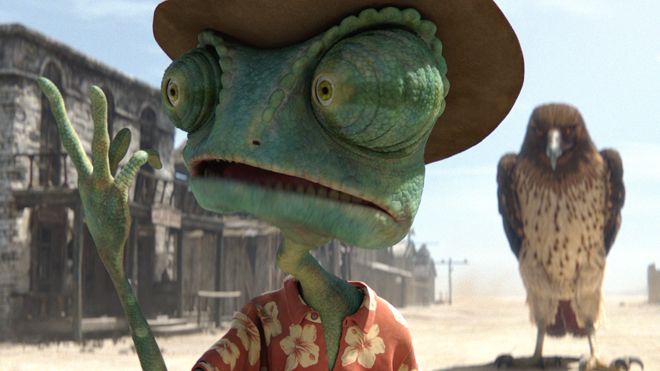 Putting the 'wild' back into the Wild West, the first (and only, to date) fully-animated feature from visual effects powerhouse Industrial Light & Magic looks and sounds every bit as good as you'd expect in hi-def. In fact, we'll got out on a limb and say that the AVC 2.40:1 1080p encode is as close to perfection as the technology will allow.
---
083. Jurassic Park: Ultimate Trilogy
Although Universal has been tinkering with the DNR and edge enhancement settings in its digital remaster toolbox again, this trio of monster movies still looks pretty impressive and have now been granted 7.1-channel DTS-HD MA remixes that put the stomp into their revolutionary sound design.
---
082. Sherlock Holmes: A Game of Shadows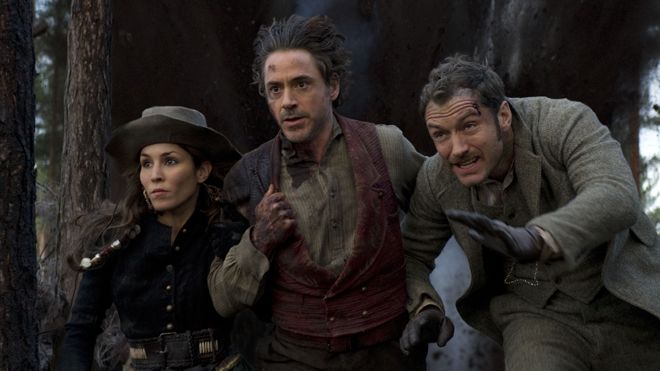 An example of a sequel that's better than the original, this second slice of Victorian sleuthing is thrilling from the off and includes one of the best demo sequences of the last decade, with director Guy Ritchie employing all his camera trickery to turn a simple firefight into a thing of beauty.
---
081. Oblivion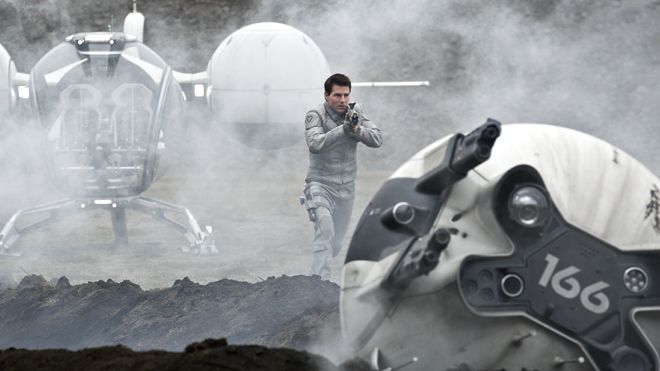 This Tom Cruise science-fiction flick deserves – nay, demands – a place in every self-respecting AV-hedz' collection purely on the strength of its picture-perfect AVC 2.40:1 1080p visuals (including the astonishing special effects) and equally mesmerising DTS-HD MA 7.1 soundtrack. In particular, Oblivion gives your subwoofer some deliciously deep bass notes to chow down on.
---

SPONSORED VIDEO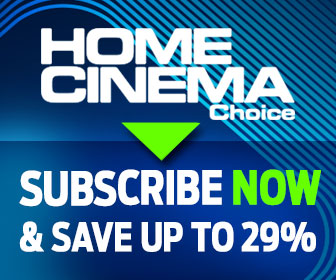 Home Cinema Choice #332

is on sale now, featuring: Samsung's 8K flagship; Anthem AVM 90 processor; B&W 800 Series Diamond; LG smart projector; Hollywood box office bombs; Hitchcock 4K; and more
Want to see your home cinema system featured in the pages of HCC? Click
here
for more info.