The 10 Greatest Bond Movies... and the worst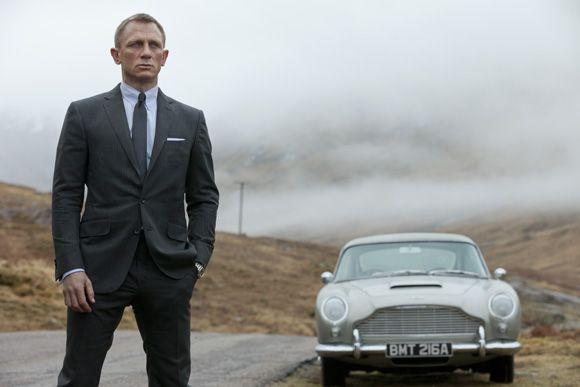 To celebrate the recent release of Skyfall on Blu-ray, we pick the very best 007 movies...
Bond is back, bigger and better than ever. Cinema's longest-running film franchise is celebrated its 50th anniversary in 2012 and to coincide, MGM and 20th Century Fox released Bond 50, a Blu-ray boxset featuring all 22 films from Dr. No to Quantum of Solace – nine of which (GoldenEye, Octopussy, The Spy Who Loved Me, You Only Live Twice, The Living Daylights, Tomorrow Never Dies, Diamonds are Forever, A View to a Kill and On Her Majesty's Secret Service) are available on Blu-ray for the first time ever.
Fans of the super-suave secret agent should be left shaken and stirred by over 130 hours of bonus features, including new, exclusive content. And with Skyfall, Daniel Craig's third outing as Bond, having just arrived on Blu-ray, your home cinema is quickly becoming a 007 heaven.
Now pay attention, as we pick the ten best Bond movies. It's our toughest mission yet…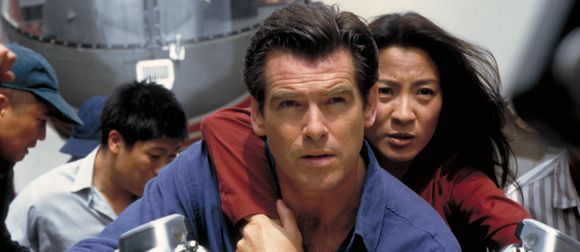 10. Tomorrow Never Dies
Pierce Brosnan's second outing as James Bond sees 007 take on the mad media mogul Elliot Carver (Jonathan Pryce), who is a mixture of Robert Maxwell and Rupert Murdoch – in a neat satirical moment at the end of the film, Maxwell's real-life death by drowning is actually alluded to.
Composer David Arnold's classy score is a great mix of vintage Bond and techno sounds, while Brosnan has settled into the role by now and is joined by his perfect sparring partner – kick-ass Chinese agent Wai Lin (Michelle Yeoh). TND is high-octane action all the way, including a remote-controlled, rocket-firing BMW and a great pre-title sequence where Bond creates havoc at a terrorist arms bazaar and makes his escape in a jet fighter. Subtle.
Pryce's deliciously slimy performance as Carver is another highlight and there are great supporting characters too – Germanic, torture-loving henchman Stamper (Götz Otto) and eccentric assassin Dr. Kaufman (Vincent Schiavelli). Easily the best of Brosnan's Bond movies.
Classic scene: The roof-top motorbike chase in Saigon, with Bond and Wai Lin pursued by a helicopter. At one point, the bike jumps from one roof to another, sailing over the chopper in the process. Don't try this at home.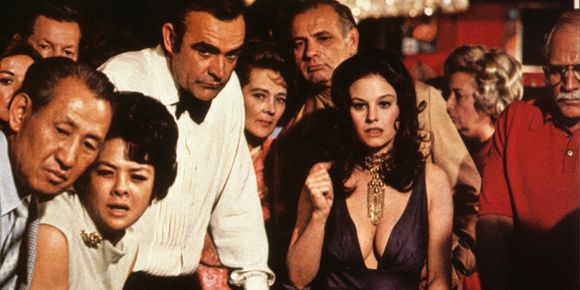 9. Diamonds Are Forever
After George Lazenby's one-off appearance in On Her Majesty's Secret Service, Sean Connery returned to the Bondiverse in a film stuffed full of cheeky gags and witty one-liners. Mostly set in the glitzy, showbiz world of Las Vegas, Diamonds Are Forever heralded the arrival of a more humorous, lightweight '70s Bond that would filter through into the subsequent Roger Moore movies. Shirley Bassey is back on board to perform the grandiose, suggestive title song, gay hitmen Mr Wint (Bruce Glover) and Mr Kidd (Putter Smith) steal the show with their quips and Charles Gray clearly has a great time camping it up as Blofeld – he even appears in drag for one scene.
Amidst the hijinks – at one point Bond escapes across the Nevada desert in a moon buggy... – there's also one of the best and most vicious fight sequences of the franchise, as Bond battles diamond smuggler Peter Franks (Joe Robinson) in a lift in Amsterdam. Not the classiest Bond film, but certainly one of the most entertaining.
Classic scene: Bond escapes his police pursuers by driving a Red Mustang on two wheels through the narrowest of alleyways. Show off.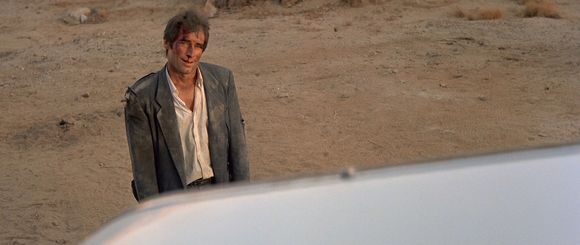 8. Licence To Kill
Contrary to popular belief, Daniel Craig wasn't the first actor to portray Bond as a rogue agent who got battered, bruised and bloody along the way. Welsh thesp Timothy Dalton did it first in Licence To Kill – arguably the most underrated movie in the Bond series. Dalton went back to Fleming's books for his inspiration and made Bond more much serious and dangerous than predecessor Moore's debonair playboy.
Licence To Kill is definitely one of the more dark and violent offerings in the franchise. The only Bond film to carry a '15' certificate in the UK, it's a simple yet effective revenge movie in which Bond resigns from MI6 and sets out on a personal vendetta to avenge the maiming of his close friend and colleague Felix Leiter (David Hedison this time around), and the murder of his wife Stella, at the hands of the sadistic South American drug baron Sanchez, played brilliantly by Robert Davi.
In the climax, a bleeding Bond emerges from the twisted wreckage of a crashed tanker to set fire to a machete-wielding, petrol-soaked Sanchez with a cigarette lighter. Licence To Kill is brutal Bond at his best.
Classic Scene: The petrol tanker chase sequence in the final act, in which Bond pulls a wheely to avoid an incoming rocket – one of Hollywood's most outrageous stunts.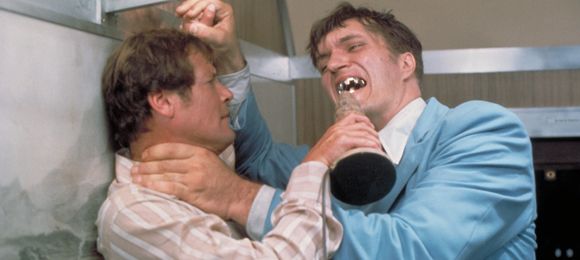 7. The Spy Who Loved Me
A firm favourite with fans of Roger Moore-era Bond, The Spy Who Loved Me is fantastic fun. Due to legal reasons, the producers could only use Fleming's title, so had to come up with their |own storyline – forget the fact that the nuclear submarine-stealing plot is basically a rewrite of 1967's You Only Live Twice and instead submerse yourself in the underwater action that's set to a '70s disco soundtrack by Marvin Hamlisch.
A big budget allowed designer Ken Adam to go wild with his imagination and build the huge 007 soundstage at Pinewood Studios – hence the spectacular Liparus tanker and Atlantis, villain Stromberg's spider-like city under the sea. And in a film packed with gadgets – including a ski-stick gun, a watch that spews out ticker tape messages and a wetbike for riding on water – metal-mouthed henchman Jaws (Richard Kiel) makes his debut, as does Bond's Lotus Esprit submarine car.
When it comes to '70s spy silliness, The Spy Who Loved Me proved that nobody does it better.
Classic Scene: The pre-title sequence ski chase, which culminates with Bond leaping off a ravine and opening a Union Jack parachute – so iconic the opening ceremony of this Summer's Olympics ripped it off.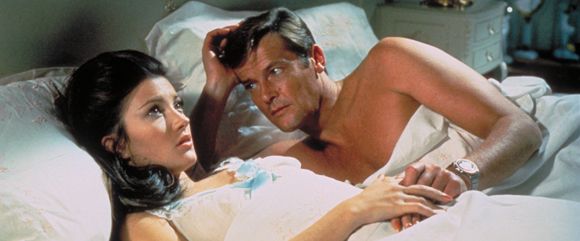 6. Live and Let Die
Notable for the fact that Bond doesn't appear in the opening sequence, Roger Moore's 007 debut sees him donning flared trousers for a blaxploitation flick that tackles heroin dealing on the mean gangland streets of Harlem and sinister voodoo goings on in the Caribbean. It's Moore's best Bond film by far and George Martin's atmospheric score is so damn funky it hurts.
While a suave Moore brings a comedic touch to the main role, Live and Let Die is still essentially a great thriller, but with several humorous scenes to lighten the mood – Bond undressing a female agent with his magnetic watch, running over a row of alligators and using an inflatable shark gun pellet to blow up the villainous Kananga (Yaphet Kotto) are just a few of the highlights. The hook-handed Tee Hee (Julius Harris) is also one of the more memorable henchmen of the series and Baron Samedi, the lord of the dead, played by Geoffrey Holder, adds a creepy touch not usually present in the Bond franchise.
Classic Scene: The spectacular speedboat chase through the Louisiana swamps, featuring overweight redneck Sheriff J.W. Pepper. He appears again in The Man with the Golden Gun.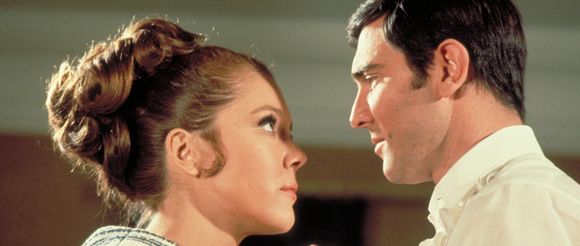 5. On Her Majesty's Secret Service
It's a common belief among Bond-freaks that if Sean Connery had starred in On Her Majesty's Secret Service it would've been the best film in the series. Instead, we got Australian ex-model George Lazenby slipping into the tuxedo for what would prove to be his only appearance as the legendary spy.
Lazenby wasn't a bad choice, however. He certainly looked the part, and brought a softer and more sensitive side to the role. The tearful closing scene, following the death of Bond's wife Tracy, shows that Lazenby was more than just a mere male model – he could act.He more than held his own in the frequent realistic fight sequences, too.
One of the more faithful screen adaptations of Ian Fleming's novels, OHMSS dispenses with the gadgets and gizmos, but more than makes up for it with its in-jokes ('This never happened to the other fellow'), glorious Alpine locations, stunning ski chases and emotional storyline.
Classic Scene: Bond's newly-married wife Teresa 'Tracy' Contessa di Vincenzo (Diana Rigg) is killed in a drive-by shooting by Blofeld (Telly Savalas) and his sidekick Irma Bunt (Ilse Steppat). Some honeymoon, eh?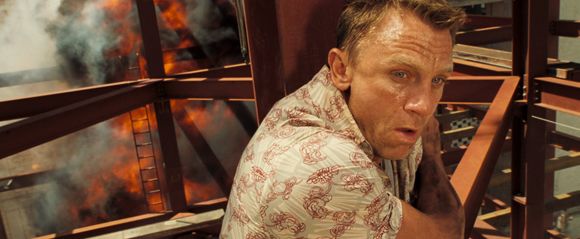 4. Casino Royale
For Daniel Craig's first outing as 007 in 2006, the producers and director Martin Campbell made a wise decision to reboot the franchise, take Bond back to basics and revisit the roots of the character. So in Casino Royale, we see we how a less experienced Bond first earns his 'double 0' status after killing a treacherous MI6 operative.
The casting choice was, at the time, highly controversial, but the producers' faith was justified – Craig brought a hard and dark edge to the character after a decade of Pierce Brosnan's mellower antics. Casino Royale also plays with audiences' preconceptions of a Bond movie and turns them on their head. When asked by a barman if he wants his Vodka Martini shaken or stirred, Bond replies: 'Do I look like I give a damn?' And our espionage hero only utters the line 'The name's Bond, James Bond,' at the close of the film, which is also the first time the famous theme music is given a runout.
It's Bond, but not as we know it.
Classic Scene: The first act's parkour sequence, where Bond chases Mollaka (played by free-running pioneer Sébastien Foucan), showed the franchise could still cut it in the set-piece stakes.
3. Dr. No
Dr. No – the very first Bond film – is a cracking adventure yarn, but still manages to portray the ruthless and deadly side of Ian Fleming's secret agent that was lost in some of the series' more futuristic and flamboyant outings. Indeed, the most telling, and effective, scene is when Bond coolly and calmly kills Professor Dent (Anthony Dawson) by shooting him twice – once in the back. Take that Han Solo.
Although more grounded in reality than other Bond movies, Dr. No still features the climactic destruction of a villain's secret lair and introduces some now familiar elements – the famous gun barrel opening sequence is already in place, as is Monty Norman's dramatic, twangy theme tune, arranged by John Barry.
When Connery lights a cigarette and introduces himself to Sylvia Trench (Eunice Gayson) at the casino table with the immortal words, 'Bond. James Bond,' it's quite simply one of the best movie moments of all time.
Classic Scene: A bikini-clad Honey Ryder (Ursula Andress) emerges from the sea – and in doing so goes down in cinema history.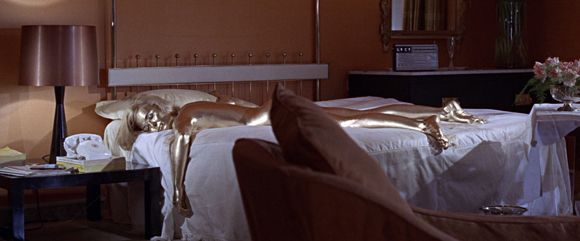 2. Goldfinger
With the Swinging Sixties and Beatlemania in full flow – 007 even mentions The Beatles at one point in the film – Goldfinger is full of girls, gadgets and glamour and set the style for many of the future entries. From Shirley Bassey's bombastic title song, to Shirley Eaton's naked body covered in gold paint, suggestive character names (Pussy Galore) and the first appearance of Bond's silver Aston Martin DB5, complete with optional extras, it's the archetypal Bond film.
Production designer Ken Adam's over-the-top recreation of the interior of Fort Knox for the climax of the film also paved the way for the lavish sets that became a regular feature of the Bond series. Throw in henchman Oddjob (Harold Sakata) with his lethal bowler hat and his boss, the megalomaniac villain from whom the film takes its title, and you have all the hallmarks of a genuine, solid gold classic.
Classic Scene: Bond nearly meets his match when super-villain Auric Goldfinger (Gert Frobe) threatens to cut him in half with a laser beam.
1. From Russia With Love
A stylish, taut espionage thriller set against the backdrop of exotic Istanbul, the second Bond film is one of the most straightforward entries in the series. Moving along at a fast-pace, it relies less on gimmicks and gadgets and more on tension and drama. Highlights include an explosive boat chase, Bond on foot battling a helicopter, the gypsy camp fight sequence and the evil, frumpy Rosa Klebb (Lotte Lenya) with her poison-tipped shoe.
Less tongue-in-cheek than what would follow, like Dr. No it introduces some of the elements that would become regulars of the films – the pre-title sequence, the theme song, the opening credits projected onto glamorous girls and the scene in which Q provides Bond with his weaponry. It also marks the debut of recurring villain Blofeld and his white cat.
Connery looks cooler than ever and his deadpan delivery of one-liners – usually after disposing of an enemy – is to die for. If we could only watch one Bond film for the rest of our lives, this would be it.
Classic Scene: The violent fight between Bond and cold-blooded SPECTRE assassin Red Grant (Robert Shaw) on the Orient Express. First class.

And the worst: Octopussy
By this stage in his career, Roger Moore was simply too old to play a believable James Bond. Add to that a convoluted, confusing and tedious plot involving Faberge eggs and a circus, plus a lightweight central villain in Kamal Khan (Louis Jordan) and you have a recipe for disaster. But it gets worse.
There's a dreary MOR title song, Rita's Coolidge's All Time High, and Bond's fashion sense is shot to pieces – at various points in the film he sports a black leather waistcoat and a red blouson, and dresses up as a gorilla, a crocodile and a clown. Worse still is the Indian jungle safari scene, which contains four stinkers – a blatantly stuffed tiger emerging from the foliage, Bond's 'sit' tribute to '80s TV dog trainer Barbara Woodhouse, him telling a snake to 'Hiss off' and his Tarzan yell while swinging through the trees on a vine. The Austin Powers films are more believable.
Octopussy isn't just the worst Bond film ever – it's an absolute shocker.
A version of this article first appeared in HCC #213 in September

SPONSORED VIDEO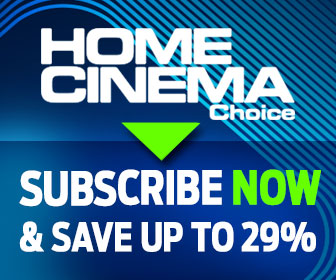 Home Cinema Choice #332

is on sale now, featuring: Samsung's 8K flagship; Anthem AVM 90 processor; B&W 800 Series Diamond; LG smart projector; Hollywood box office bombs; Hitchcock 4K; and more
Want to see your home cinema system featured in the pages of HCC? Click
here
for more info.