Movie Awards 2013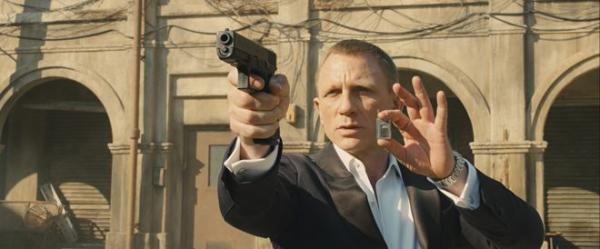 From blockbusters to classics, TV shows to cartoons, we reveal the year's best Blu-rays
Welcome to the Home Cinema Choice Movie Awards, where we take a look back at the Blu-ray and DVD releases of the past twelve months and celebrate those that tower above the competition.
From action blockbusters to Hollywood classics, TV shows to 'toons, 2013 has been a standout year, but which soundtrack packed the greatest punch? Which hi-def transfer really dazzled? Which disc went the extra mile with extra features? It's time to reveal all (and you can read our full reviews for every winner and nominee by clicking on their title)...
BEST PICTURE QUALITY
Winner: Skyfall
20th Century Fox delivered one of the best hi-def encodes we've ever seen with its Blu-ray release of 007's latest mission. From the clandestinely inky blacks and sophisticated detailing to the glamorous primary colours on display throughout, Skyfall's digital-to-digital AVC 2.40:1 1080p transfer provides a great showcase for the talents of your display. When it comes to picture quality, the Skyfall Blu-ray has a licence to thrill…
Also nominated...
Pacific Rim
Saturated colours, heavy blacks and meticulous detailing bring the film's action to life
The Hobbit: An Unexpected Journey
From the lush greens of the Shire to the dank goblin caves, this transfer never misses a beat
Life of Pi
Bright and vibrant, this disc's spectacular 1080p encode is prime demo material
---
BEST SFX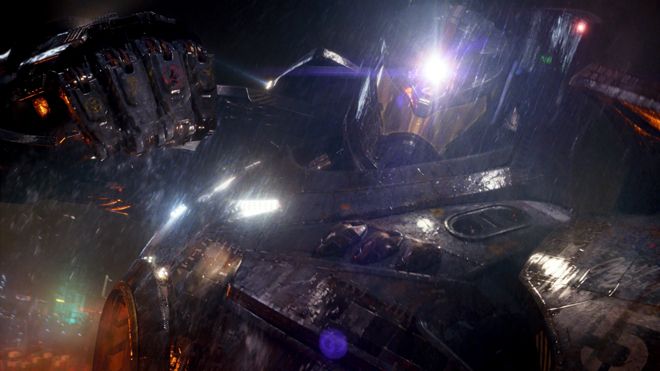 Winner: Pacific Rim
This film pays homage to the Japanese Godzilla films, yet gone are the days of men in monster suits fighting each other. Instead, the wizards at Industrial Light & Magic created Pacific Rim's enormous robots and monsters digitally for a cinematic spectacle like no other.
Also nominated...
Life of Pi
Rhythm & Hues VFX achieved the impossible with its digital tiger
Star Trek Into Darkness
Some of the finest CG starships the Federation has ever seen
The Hobbit: An Unexpected Journey
Digital creations that are just as 'human' as their live co-stars
---
BEST 3D BLU-RAY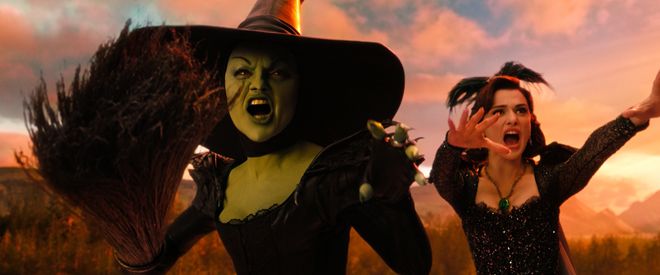 Winner: Oz the Great and Powerful 3D
The Land of Oz has never seemed grander or more magical than it does in this native stereoscopic presentation of Sam Raimi's Wizard of Oz prequel. So immersive and playful are the 3D effects that the 'flat' version seems much shallower and less enjoyable by comparison.
Also nominated...
Dredd 3D
Comic book icon lays down the law and demands to be seen in 3D
Life of Pi 3D
An aching beautiful example of stereoscopic artistry
The Great Gatsby 3D
Sumptuous 3D thrills make this Gatsby more than merely 'great'
---
BEST REMASTER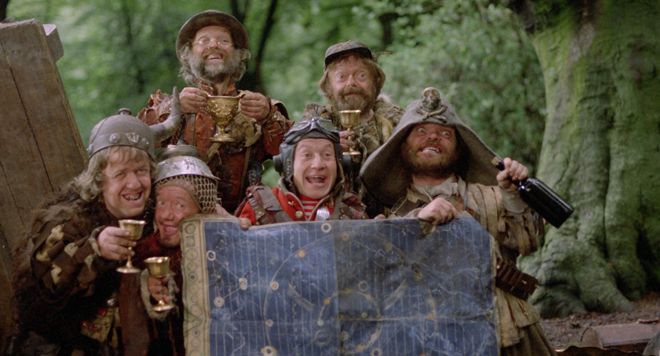 Winner: Time Bandits
If you think that film restoration projects are solely the preserve of major Hollywood studios with huge budgets, think again. Going back to the original 35mm camera negatives and undertaking an intensive frame-by-frame 2K restoration of the entire film, the team at Deluxe Production achieved sensational results for cult label Arrow Video's release of Terry Gilliam's fantasy flick.
Also nominated...
The Servant
A superb transfer that brings out the best in the inventive imagery
The Fury
Arrow Video does it again with this cult thriller
Doctor Who: The Mind of Evil
Painstaking work brings colour back to this classic serial
---
BEST PACKAGING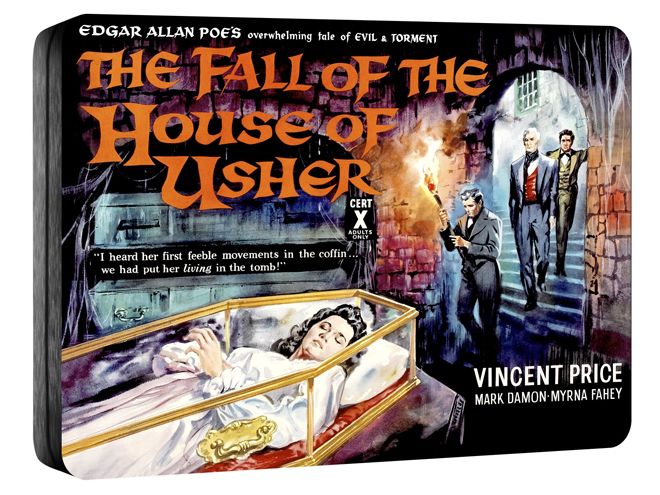 Winner: The Fall of the House of Usher steelbook
Given the glut of Blu-ray steelbooks that hit shop shelves in 2013, it takes something truly special to really make yours stand out from the crowd. That's just what Arrow Video did with its use of The Fall of the House of Usher's original UK quad poster art splashed across the front of its Blu-ray steelbook, and the coffin-bound figure of Madeline Usher from the bottom of the US movie poster isolated in a sea of black on the reverse. An absolutely stunning example of how classic poster art can be made to work for modern packaging.
---
BEST DVD EXCLUSIVE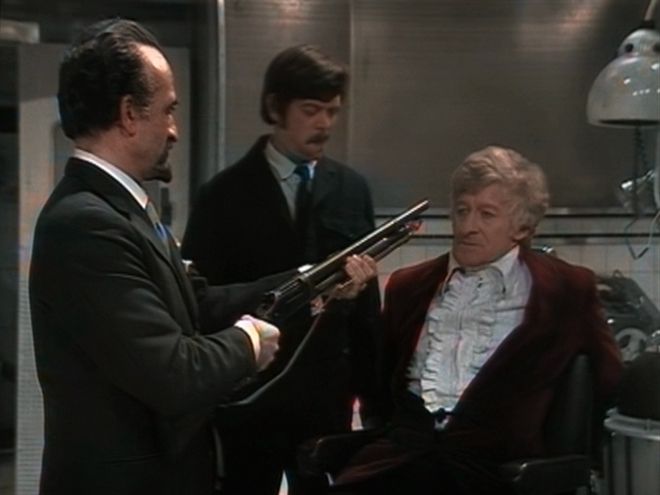 Winner: Doctor Who: The Mind of Evil
Thanks to the hard work of the boffins at the Doctor Who Restoration Team and fan extraordinaire Stuart Humphryes, you can finally enjoy this serial in colour for the first time in decades. We can't think of a finer way of celebrating the sci-fi show's 50th anniversary.
Also nominated...
Side by Side
This documentary about digital cinema is a must-see for any film fan
Everything or Nothing: The Untold Story of 007
As good a companion to your Bond Blu-rays as you could hope for
Robin Redbreast
Loving restoration of a much-discussed but rarely seen Play for Today
---
BEST WORLD CINEMA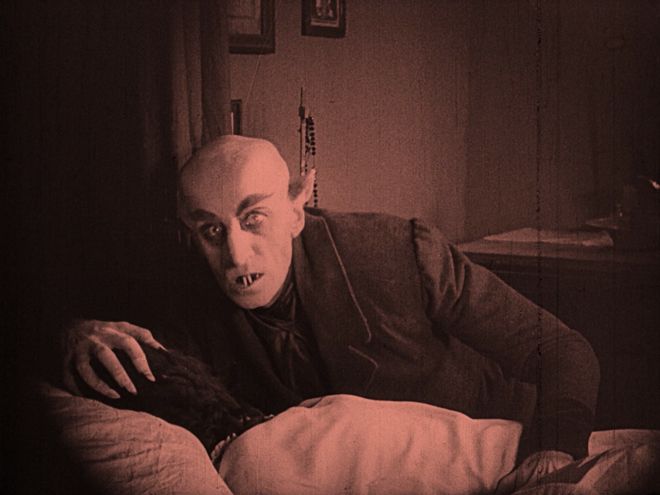 Winner: Nosferatu
Anyone who thinks that there's no place for silent films on Blu-ray needs to sit down with a copy of Eureka's beautiful Blu-ray restoration of F.W. Murnau's legendary 1922 German horror film. An experience every bit as spectacular as any contemporary blockbuster.
Also nominated...
Rust and Bone
Award-winning French film receives a suitably stunning Blu-ray
Onibaba
Eureka ensures that this classic horror is as beautiful as it is chilling
From Up on Poppy Hill
It's easy to fall in love with Studio Ghibli's teenage romance
---
BEST TV BOXSET
Winner: Breaking Bad: The Fifth Season
It was a long time coming, but Sony Pictures finally saw fit to release the first five seasons of Vince Gilligan's hit crime drama on Blu-ray in the UK, just in time for newcomers to get hooked before the final episodes were aired. And while we loved them all, this two-disc set was the real highlight, with its impressive AV credentials and vast array of audio commentaries, featurettes and other bonus bits.
Also nominated...
Game of Thrones: The Complete Second Season
HBO's fantasy saga continues to deliver the goods in hi-def
Banshee: The Complete First Season
A superior Blu-ray outing for the ultimate TV guilty pleasure
The Walking Dead: The Complete Third Season
A stunning boxset for the show's best season to date
---
BOOK OF THE YEAR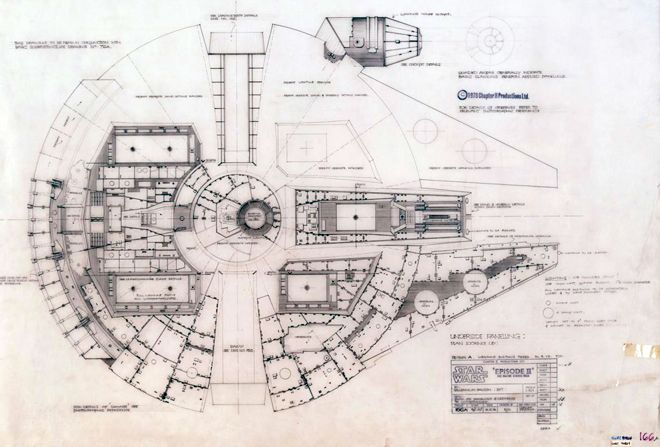 Winner: Star Wars: The Blueprints
Yes, we know – the idea of a book of technical illustrations and set blueprints for the Star Wars films sounds about as interesting as a Haynes manual for the Millennium Falcon. So we were shocked to discover just how utterly fascinating this enormous tome turned out to be. With only 62 of its 336 pages dedicated to the prequels, Star Wars: The Blueprints fills a vital gap in your understanding and appreciation of how the original trilogy was brought to the screen, and celebrates the work of these previously unsung heroes of the cinematic arts.
---
BEST AUDIO QUALITY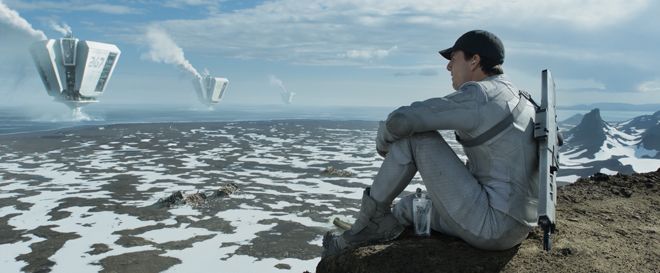 Winner: Oblivion
Despite its sci-fi trappings Oblivion is far from being a traditional genre blockbuster, yet it arrives on BD with a brilliantly immersive and powerful DTS-HD Master Audio 7.1 soundtrack that stands out amongst the crowd. Fully deserving of the 'reference quality' accolade we gave it, this multi-layered lossless mix is both impeccably detailed and incredibly potent, seamlessly integrating every element into a dynamic 360-degree acoustic experience that begs to be played loud.
Also nominated...
Fast & Furious 6
The thunderous roar of engines and screech of brakes has never sounded so inviting
Skyfall
Gunfire, explosions and that iconic theme make for a sublime DTS-HD MA 5.1 soundtrack
Man of Steel
Subtlety goes out the window with a phenomenally powerful soundtrack that hits as hard as one of Supe's punches
---
BEST ANIMATION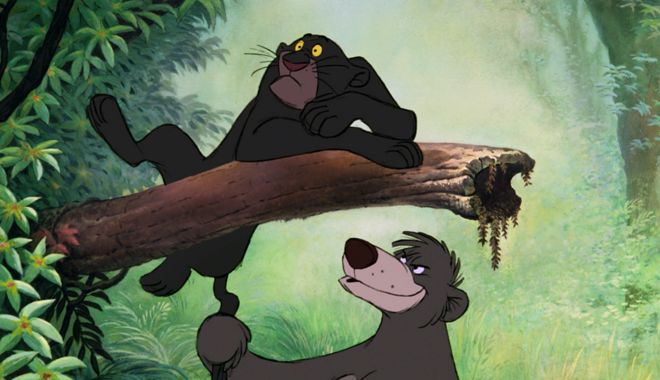 Winner: The Jungle Book: Diamond Edition
Disney's recent track record in the UK has been spotty at best where Blu-ray releases of its animated classics are concerned. This only serves to make its hi-def treatment of this beloved film all the more surprising. Beautifully restored and accompanied by a sympathetic DTS-HD MA 7.1 remix that really brings its toe-tapping tunes to life, this is easily the best The Jungle Book has ever looked or sounded. Add to that a bountiful supply of bonus goodies and you have a disc that no 'toon fan should be without.
Also nominated...
Wreck-It Ralph 3D
There are plenty of AV highlights to be found in Disney's CG love letter to videogames
Archer: The Complete Season Three
Fox may have kept UK fans waiting, but this third season of the spy spoof was the best yet
The Little Mermaid: Diamond Edition
Another Disney crown jewel is given deluxe Blu-ray treatment in the UK. Let's hope there are plenty more to come in 2014
---
BEST EXTRA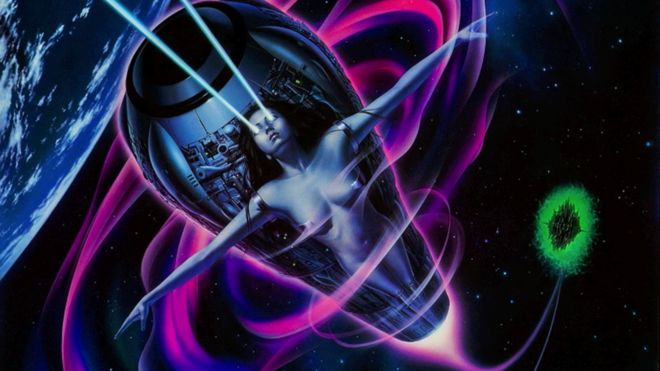 Winner: Cannon Fodder: The Making of Lifeforce (Lifeforce)
This comprehensive 70-minute documentary provides a fascinating account of the difficult journey that Tobe Hooper's sci-fi flop Lifeforce endured to get from the page to the bigscreen. From drugs to, erm, pubic hair, no aspect of the production is left untouched...
Also nominated...
The Appendices: Parts 7 & 8 (The Hobbit: An Unexpected Journey 3D - Extended Edition)
Everything you could ever need to know about the making of the film
Director and Cast Commentary (Nowhere)
How this chat-track ever got past the lawyers we'll never know
Picture-in-picture: Eyewitness Account (Argo)
The story behind the film from the real survivors of the hostage crisis
---
BEST DEMO SEQUENCE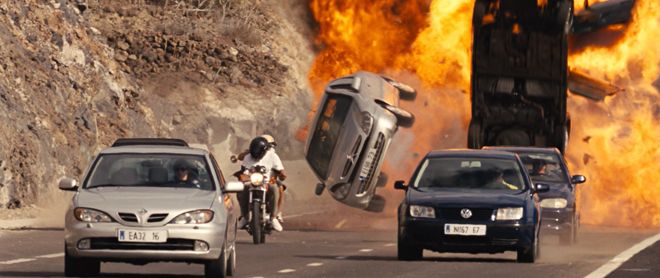 Winner: Tank Chase (Fast & Furious 6)
This action franchise certainly lives up to its name with this over-the-top car chase. The fast-paced AVC 2.40:1 1080p visuals will push your screen to the limits of its abilities, while the DTS-HD MA 5.1 mix serves up an aural assault guaranteed to get your motor running.
Also nominated...
Smallville Showdown (Man of Steel)
This sequence's DTS-HD MA 7.1 sonics are simply mind-blowing
Going Underground (Skyfall)
Now we know what it sounds like to have a train dropped on our heads
Twister Trouble (Oz the Great and Powerful 3D)
Eye-popping stereoscopic effects abound in this terrific 3D scene
---
'EWW!' OF THE YEAR
Winner: Totem Pole of the Dead (Hannibal: The Complete Season One)
From a body artistically mounted on a deer's antlers to a musician turned into a human cello, there's no end to the variety and inventiveness of murders featured in this grisly-yet-stylish TV take on Thomas Harris' iconic serial killer. However, it's the ninth episode (Trou Normand) that sticks in the mind thanks to its totem pole constructed from unfortunate victims. Not the most tasteful piece of public art, but it definitely makes quite an impression...
---
DISC FAIL
Winner: Star Trek Into Darkness
Never before has one studio gone out of its way to alienate a franchise's core fanbase as surely as Paramount did with its handling of the latest Star Trek sequel. While it produced plenty of Making of… featurettes to support the film, deciding to spread them across numerous retailer exclusives meant that fans would have to buy multiple Blu-rays to get them all. And don't get us started on making the film's 'Enhanced Commentary' only available through iTunes...
Also nominated...
Plein Soleil
Why bother with a 4K restoration if you're going to slather it in DNR?
Passion
Interest in De Palma's films is at a new high, so why no BD release?
Man of Steel
Making the best extra exclusive to UV in the UK is anything but super
---
BEST FIGHT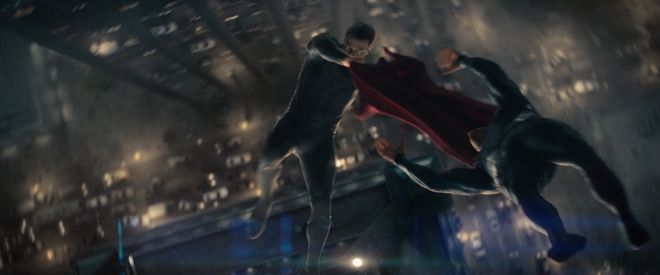 Winner: Superman vs Zod (Man of Steel)
Surrounded by the ruins of Metropolis, Superman and General Zod do their level best to make sure that there's not a single building left standing as they come to blows in a spectacular scrap ripped straight out of the pages of the most action-packed comic book
Also nominated...
Toretto & Hobbs vs Shaw & Klaus (Fast & Furious 6)
The most testosterone-soaked brawl in the history of cinema
Gipsy Danger vs Otachi (Pacific Rim)
A giant robot uses a ship as a baseball bat to hit a monster. Brilliant.
James Bonomo vs Keegan (Bullet to the Head)
This axe-cellent showdown is like living the 1980s all over again
---
BEST COMEDY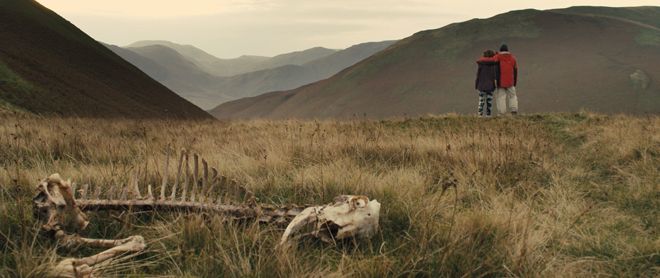 Winners: Sightseers
Rising star Ben Wheatley takes aim at the blandness of middle-England with this acutely British answer to Bonnie and Clyde. Part road-trip, part social satire, comedy is rarely ever this weird, this bleak or this funny.
Also nominated...
Seven Psychopaths
Self-aware mix of laughs and violence from the writer of In Bruges
This is the End
A crass, puerile and surprisingly savvy critique of celebrity
Pitch Perfect
This is what Glee wants to be when it finally grows up
---
BEST GAME
Winner: Grand Theft Auto V
Rockstar's latest crime epic takes the best bits from Heat, Goodfellas, The Sopranos and Breaking Bad, adds a dash of automotive mayhem and then unleashes the results on 49 square miles of game world. Not just the best game of the year, GTA V is the best game of its generation
ALSO NOMINATED
Tomb Raider
Lara Croft takes back the action-adventure crown in this reboot
BioShock Infinite
How many other shooters mix firepower with philosophy?
Injustice: Gods Among Us
DC superheroes go head-to-head in this beat 'em up
---
ICON OF THE YEAR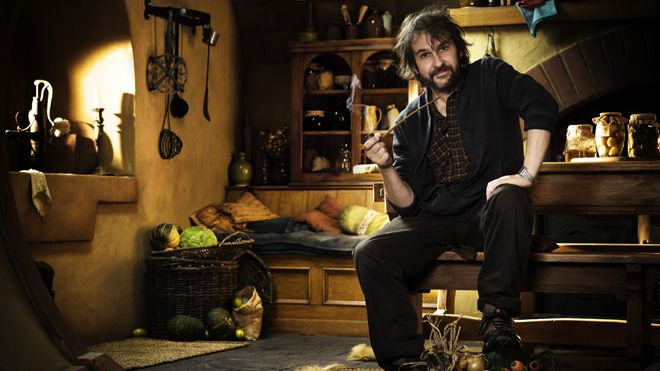 Winner: Peter Jackson
The fan-favourite filmmaker continues to push at the boundaries of cinema with his pioneering use of 48fps HFR (High Frame Rate) cinematography and remains committed to feature-packed Blu-ray releases – as proven by the recent Extended Edition of The Hobbit.
Also nominated...
James White
The restoration guru who helped transform Arrow Video's fortunes
Guillermo del Toro
Cult filmmaker ensures his discs are loaded with bonus goodies
Justin Lin
Hollywood's premiere action director keeps on delivering AV thrills
---
LABEL OF THE YEAR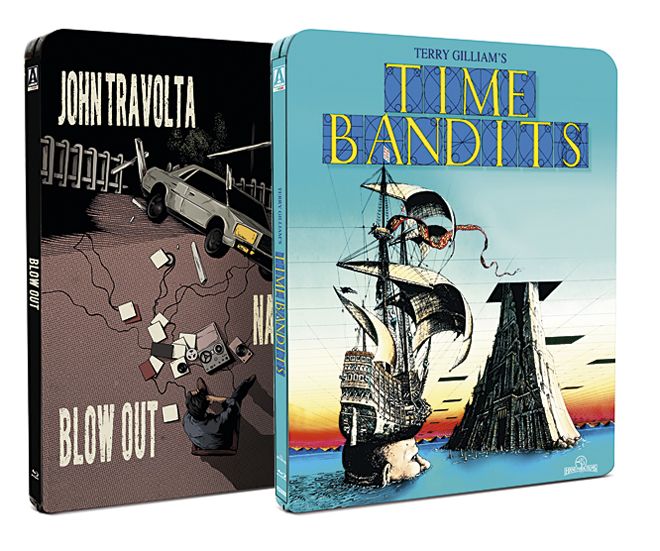 Winner: Arrow Video
The past year has seen this cult UK label undergo a radical reinvention. In addition to offering an even wider range of titles than ever before thanks to new licensing deals with several Hollywood majors, Arrow also made a new commitment to quality by bringing film restoration maestro James White on board to supervise its releases. And with more cult favourites already confirmed for 2014, it's possible that the best is yet to come…
Also nominated...
Eureka: The Masters of Cinema Series
Fewer 'big name' releases in 2013 couldn't stop Eureka from wowing us all over again
Second Sight
From AV quality to extras, this indie clearly takes great pride in every aspect of its releases
Warner Home Video
From modern blockbusters to TV shows and restored classics, Warner's commitment to BD puts other studios to shame
---
DISC OF THE YEAR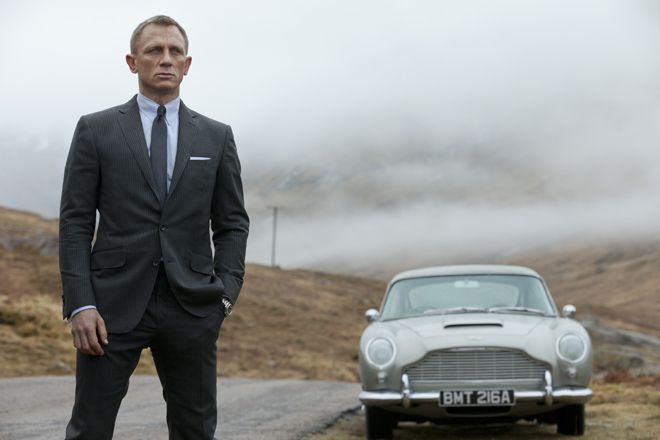 Winner: Skyfall
After Quantum of Solace, Bond needed to pull something really special out of his bag of gadgets for his 50th anniversary outing. Thankfully, this celebration of all-things-007 was more than up to the task and (as shown by the fact that it scooped our award for Best Picture Quality) the superior AV ensures that you'll be using this Blu-ray to showcase your cinema system for some time to come.
Also nominated...
Fast & Furious 6
The fast car franchise continues to fire on all cylinders with this disc's superb AV credentials
Oz the Great and Powerful 3D
This stunning fantasy film sets a new benchmark for 3D Blu-ray
The Texas Chainsaw Massacre 2
Bursting with extras – including two early Tobe Hooper films – this is the definitive HD set for this slice and dice sequel

SPONSORED VIDEO

SPONSORED VIDEO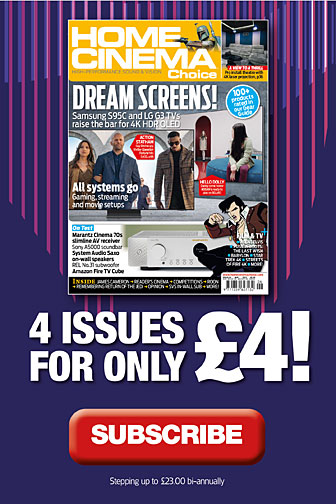 Home Cinema Choice #332

is on sale now, featuring: Samsung's 8K flagship; Anthem AVM 90 processor; B&W 800 Series Diamond; LG smart projector; Hollywood box office bombs; Hitchcock 4K; and more
Want to see your home cinema system featured in the pages of HCC? Click
here
for more info.