Movie Awards 2014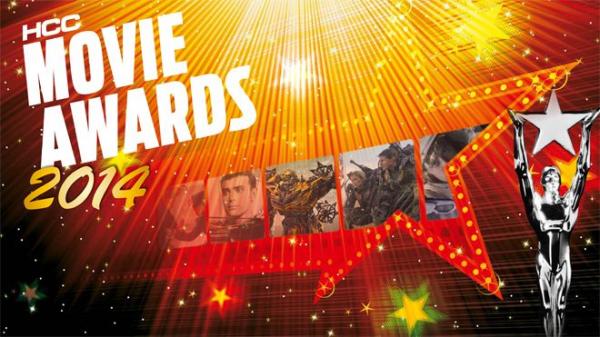 From blockbusters to classics, TV shows to animation, we reveal the year's best Blu-rays and DVDs
Which film soundtrack packed the biggest punch? Which release went the extra mile with extra features? Which HD restoration really blew us away? All this, and much more, is revealed in our annual Movie Awards, where we cast a critical eye over the disc releases of the last year. From blockbuster sci-fi flicks and animations to TV classics and cult comedies, these Blu-ray and DVD platters deserve a place on your shelf...
BEST PICTURE QUALITY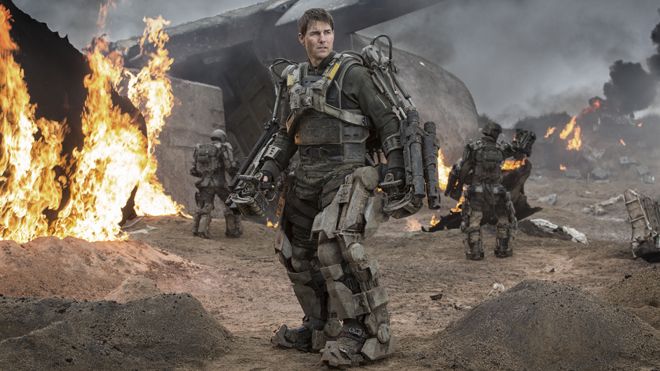 Winner: Edge of Tomorrow
The 1080p AVC encode of Doug Liman's shot-on-35mm sci-fi flick doesn't put a mech-boot wrong, portraying the (mostly) down-to-Earth colour palette with consummate ease and challenging your display with its sumptuous black tones. It's the fine details in the image that deserve the highest praise, however. When Cruise and co are battling beasties on the beach, you'll be blinking grains of sand out of your eyes for days.
Also nominated…
Transformers: Age of Extinction
Bursting with detail and colour, Michael Bay's bot-tastic sequel is prime demo fodder
Gravity
Intricately detailed 2D and 3D visuals ensure that this hi-def platter is a space-age treat
Guardians of the Galaxy
The SFX-heavy blockbuster hits your screen with saturated colours and inky blacks
---
BEST SFX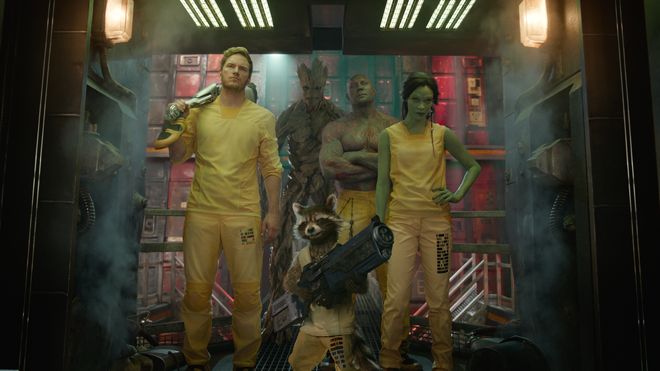 Winner: Guardians of the Galaxy
Every sci-fi worth its salt can take you to other worlds and fly you into the heart of whizz-bang space battles, but how many can make a gun-toting rodent (Rocket) and his walking houseplant muscle (Groot) every bit as believable as their human co-stars?
Also nominated…
Gravity
Framestore takes you into orbit with its stellar visual effects
The Hobbit: The Desolation of Smaug
Good enough to make you believe that dragons really do exist
Godzilla
The king of the monsters regains his cinematic crown
---
BEST 3D BLU-RAY
Winner: Gravity 3D
Like Avatar before it, Gravity was conceived from the ground up as a stereoscopic film. And it shows. Every shot here is crafted to get the most from its 3D presentation, resulting in an absorbing image that flicks easily between largescale vistas and cramped claustrophobia.
Also nominated…
How to Train Your Dragon 2: Deluxe Edition
There are no hiccups where this stereoscopic sequel is concerned
Sin City: A Dame to Kill For 3D
This comic book adaptation's stylish 3D visuals are sin-sational
Need for Speed 3D
A stunning 3D presentation that puts the super in supercars
---
BEST PACKAGING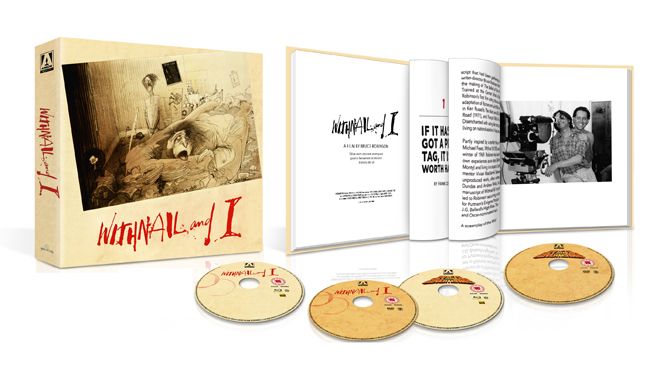 Winner: Withnail and I: Limited Edition Boxset
Getting a brand-new 2K restoration of your favourite film on Blu-ray is welcome. Getting it in an oversized limited edition boxset, along with a 2K restoration of the director's follow-up film and an exclusive 200-page coffee table book packed with new writing about the movie is even better. But the Withnail and I goodness doesn't stop there! An even more limited version (just 1,000 copies) allowed fans to personalise their copy with a choice of box art and quote from the cult comedy, plus their name and the limited edition number emblazoned on the rear!
---
BEST REMASTER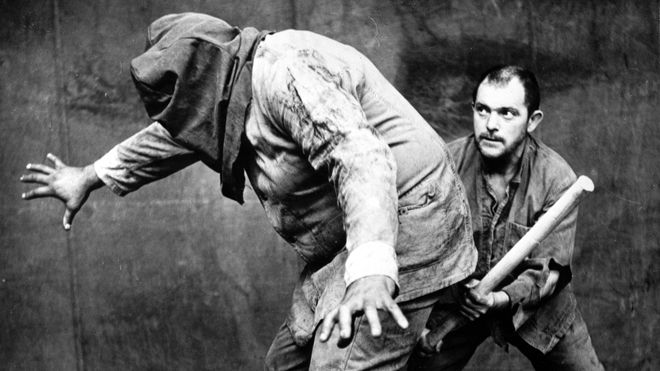 Winner: Camera Obscura: The Walerian Borowczyk Collection
Arrow Films rewrote the Blu-ray rulebook with this celebration of director Walerian Borowczyk, going as far seeking the assistance of film fans through the use of crowdfunding to finance a 2K restoration of his masterpiece, Goto, Isle of Love. The results were absolutely staggering and prove what's possible when a label engages with its audience.
Also nominated…
Das Cabinet des Dr. Caligari
Who knew a silent movie could ever look this impressive?
The Umbrellas of Cherbourg: 50th Anniversary Edition
A superb restoration makes this musical sing in hi-def
RoboCop: Newly Remastered Director's Cut
4K spit 'n' polish brings the shine back to this futuristic lawman
---
BEST DVD EXCLUSIVE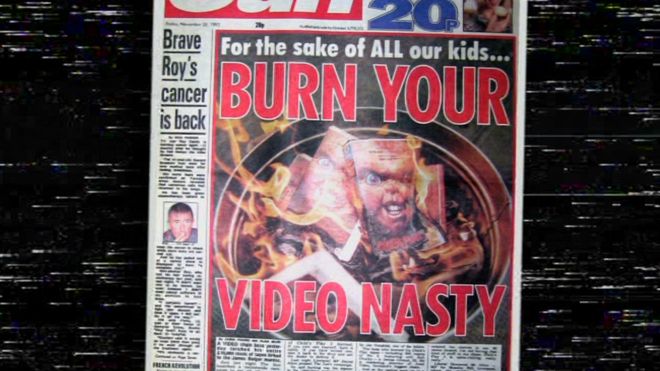 Video Nasties: The Definitive Guide – Part 2
Nucleus Films founders Jake West and Marc Morris lift the lid on the controversies and moral panic that surrounded the James Ferman era of the British Board of Film Classification in a fascinating documentary backed up by a vast array of memorable extras.
Also nominated…
Out of the Unknown
Comprehensive boxset for the celebrated BBC sci-fi anthology series
Red Shift
Brilliant and baffling sci-fi drama merits revisiting on DVD
Doctor Who: The Moonbase
Incomplete 1967 serial given new life via animated reconstructions
---
BEST WORLD CINEMA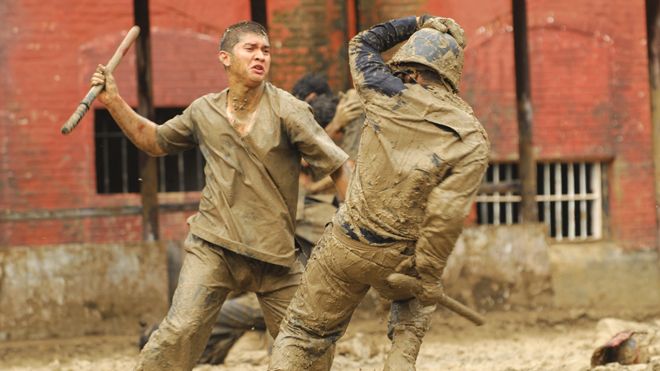 Winner: The Raid 2
Writer-director Gareth Evans' Indonesian crime saga is one of those rare sequels that exceeds all expectations. The story is bigger, the stakes are higher, the action is more spectacular and it packs a knockout punch with its Blu-ray picture and sound quality.
Also nominated…
Camera Obscura: The Walerian Borowczyk Collection
A spectacular hi-def celebration of the underrated Polish filmmaker
Das Cabinet des Dr. Caligari
This landmark in silent horror shines brighter than ever on Blu-ray
Jacques Tati: Essential
Legendary French funnyman's Blu-ray boxset is très magnifique!
---
BEST TV BOXSET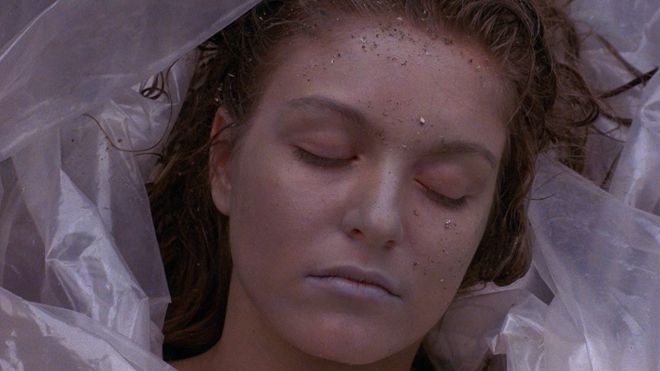 Winner: Twin Peaks: The Entire Mystery
The Blu-ray debut of David Lynch's 24-year-old TV sensation is proof that good things really do come to those who wait. In addition to beautifully restored episodes and sympathetically remixed 7.1 audio, this set also improves significantly on the earlier standalone release of the cinematic prequel …Fire Walk with Me and comes loaded with an expansive (and fittingly eclectic) archive of supplementary features. The perfect primer to the upcoming new series
Also nominated…
Hannibal: Season Two
Dig deeper into this crime series with the extras-laden Blu-ray boxset
Out of the Unknown
An all-encompassing celebration of this landmark series
Game of Thrones: The Complete Third Season
The largest jewel in HBO's line-up continues to dazzle in high-definition
---
BOOK OF THE YEAR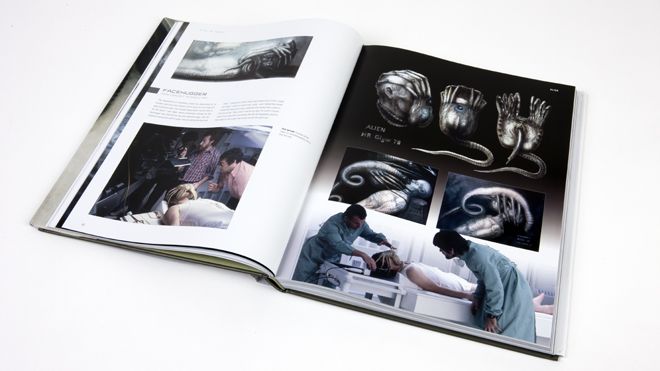 Winner: Alien: The Archive – The Ultimate Guide to the Classic Movies
There have already been more books written about the making of the Alien franchise than there are actual films, but don't let that put you off this remarkable tome. Bursting at the seams with hundreds of rare sketches, promo stills and behind-the-scenes photos unearthed in the musty 20th Century Fox archives, this 315-page colossus manages to discover new aspects of all four movies to explore. Even if you've been through every extra in the Alien Anthology Blu-ray boxset, you should add this to your library.
---
BEST AUDIO QUALITY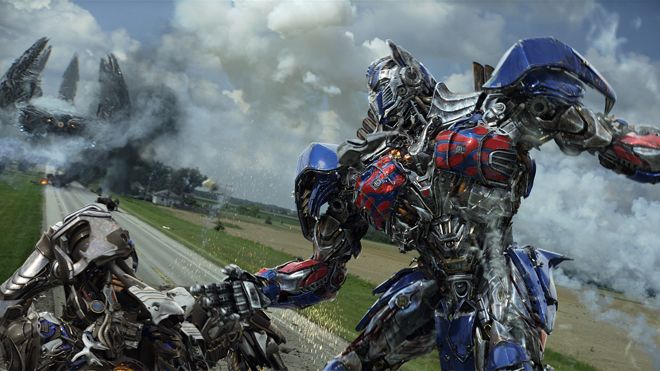 Winner: Transformers: Age of Extinction
Michael Bay's Transformers movies have already delivered reference-quality lossless audio on Blu-ray – this latest sequel goes one step further. The first disc to feature a next-gen Dolby Atmos mix, it gives a tantalising glimpse into the possible future of home cinema audio – a world of even more immersive, coherent and dynamic soundscapes. Simply sensational.
Also nominated…
Godzilla
The DTS-HD MA 7.1 mix drives home the scenes of monster mayhem with its stonking LFE
Gravity
There may be no sound in a vacuum, but this track uses every trick in the book to wrap you up in the action
Lone Survivor
Shock and awe is the order of the day with this mix's peerless positional effects and steering
---
BEST ANIMATION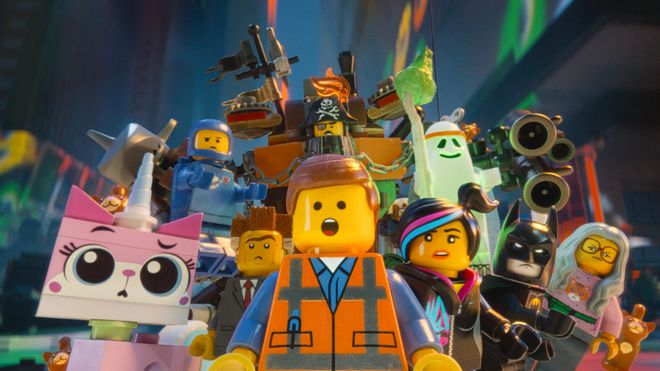 Winner: The LEGO Movie
While the popular toy it's based on revolves entirely around the power of your imagination, no creative thinking is needed to see why The LEGO Movie deserves to romp away with this award. Building on the film's immense box office success, the Blu-ray dazzled us with the vibrancy of its hi-def visuals, enveloped us with its inventive, action-packed DTS-HD Master Audio 5.1 mix and kept us entertained afterwards with its fun extras.
Also nominated…
How to Train Your Dragon 2
Bigger and better than the first, DreamWorks' spectacular sequel aims high on Blu-ray
Frozen
Disney's wintry smash hit arrives on a gorgeous HD platter with an audio track that gets the most from its musical numbers
The Wind Rises
In his final flight of fancy, anime legend Hayao Miyazaki shows that great things can be done with a mono soundmix
---
BEST EXTRA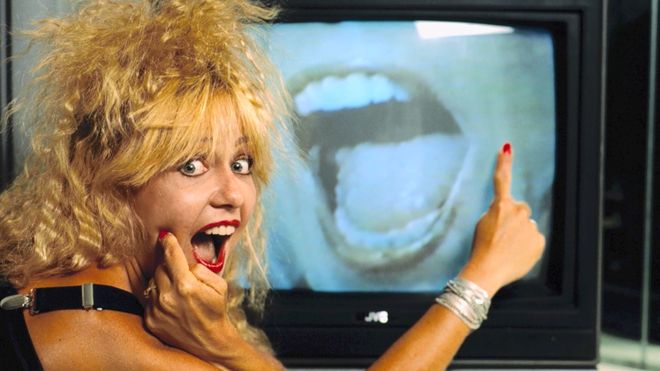 Winner: Scream Queens: Horror Heroines Exposed (Graduation Day)
This candid feature-length documentary offers a refreshingly female perspective on the horror genre, as some of the biggest stars in the business discuss the industry and the role of a 'scream queen'.
Also nominated…
Gravity: Mission Control (Gravity)
Everything you need to know about the creation of this modern classic
The Missing Pieces (Twin Peaks: The Entire Mystery)
Two decades later and the legendary deleted scenes are finally ours!
Workprint (The 'Burbs)
Director Joe Dante digs up a fan-pleasing alternate cut from his attic
---
BEST DEMO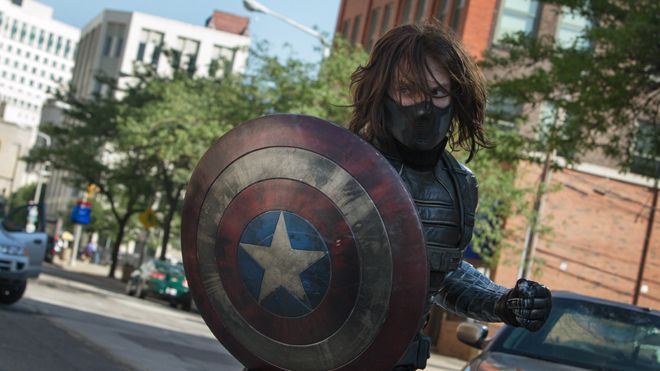 Winner: Street Fight (Captain America: The Winter Soldier)
Inspired by Michael Mann's Heat, this run-and-gun sequence allows the DTS-HD MA 7.1 mix to show off its first-rate surround capabilities while the AVC 2.40:1 1080p visuals keep pace with the frantic action. An AV experience fit for superheroes.
Also nominated…
Shuttle Disaster (Gravity 3D)
The perfect maelstrom of immersive 3D visuals and inventive audio
Beach Assault (Edge of Tomorrow 3D)
The next best thing to being on the frontlines alongside the Cruiser
Night Vision (RoboCop)
The warehouse shootout is an awesome test of your black levels
---
'EWW!' OF THE YEAR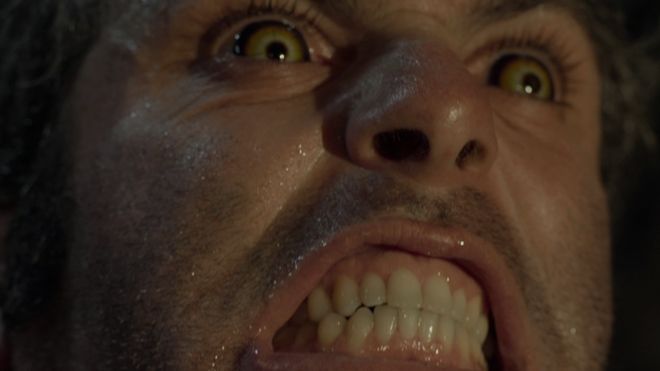 Winner: Toilet Transformation (Wolfcop)
Ever since An American Werewolf in London amazed cinemagoers over thirty years ago, filmmakers have repeatedly tried (and failed) to top that movie's show-stopping transformation scene. Sensibly, this low-budget horror-comedy doesn't attempt to match Rick Baker's award-winning special effects. Instead, it opts to show us something equally unforgettable – the sight of the film's hero mutating into a werewolf while using a urinal, with particular attention paid to the damage done to some of his, erm, more sensitive areas. Eeek!
---
DISC FAIL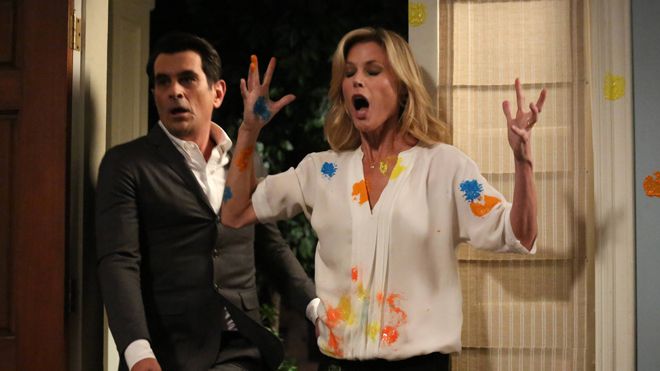 Winner: Fox's treatment of TV shows on Blu-ray
While 20th Century Fox's prioritising of Digital HD releases over Blu-ray has caused a few eyebrows to raise, it's the decision to suddenly stop releasing a handful of its most popular TV shows on hi-def disc that's made our blood boil. Who cares if you've been collecting Modern Family, Glee or Bones on Blu-ray? Not Fox, that's for sure, which made the most recent season of each only available on DVD. We dread to think which series could be next for the chop...
Also nominated…
Community: The Complete Fifth Season
Ditching all the extra features left dedicated UK fans opting to import instead
Muppets Most Wanted
Who was the muppet who decided on a DTS-HD High Resolution mix?
Seven Samurai
While the film's a masterpiece, the restoration was anything but
---
BEST FIGHT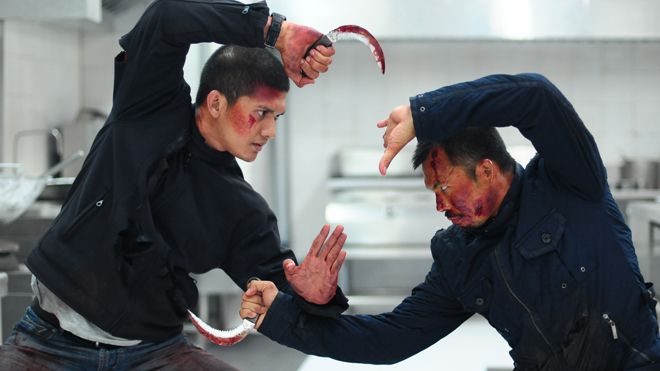 Winner: Rama vs. The Assassin (The Raid 2)
The best of the many punch-ups in Gareth Evans' epic martial arts sequel is the brutal and bloody showdown between Rama (Iko Uwais) and 'The Assassin' (Cecep Arif Rahman). A master class in close-combat choreography... provided you've the stomach to watch it.
Also nominated…
Rama vs. Hammer Girl (The Raid 2)
This slinky hired killer definitely has the right tool for the job. Ouch!
Cap vs. Winter Soldier (Captain America: The Winter Soldier)
A fight that's every bit as punishing emotionally as it is physically
Godzilla vs. M.U.T.O.s (Godzilla)
It's a long-time coming, but this monster-mash is worth the wait
---
BEST COMEDY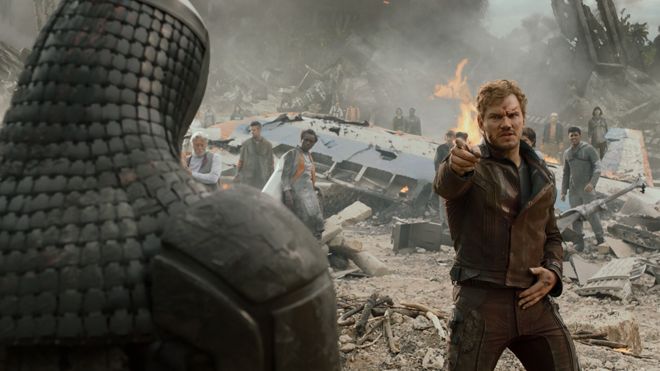 Winner: Guardians of the Galaxy
The great hero Kevin Bacon. Peter Quill's 'pelvic sorcery'. Having part of a plan. Drax's difficulty with metaphors. Dance-offs. Humour has always been a key element of Marvel Studio's output, but this is its first flick that aims for laughs from start to finish. And succeeds.
Also nominated…
The Wolf of Wall Street
Martin Scorsese's satirical biopic is rude, crude and incredibly funny
Bad Neighbours
Mischievous enough to make Animal House feel fairly quaint
22 Jump Street
More self-aware than its predecessor and just as amusing
---
BEST GAME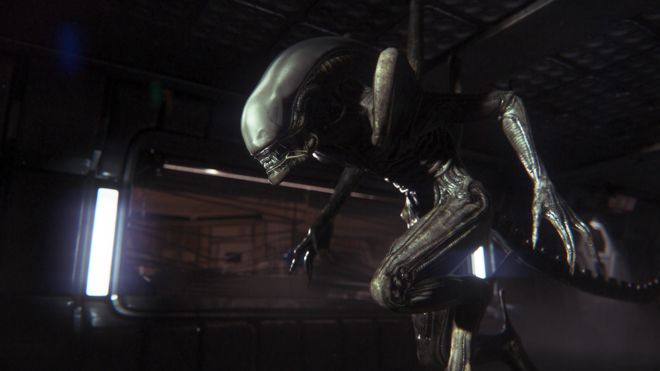 Winner: Alien: Isolation
From the superb art direction to its masterful use of surround sound, developer The Creative Assembly captures the horror of being hunted by H.R. Giger's nightmarish creation in this revolutionary survival horror. Dim the lights, turn up the volume and enjoy.
Also nominated…
Titanfall
Visually stunning online-only shooter with added mechs-appeal
Ultra Street Fighter IV
The definitive version of the undisputed king of beat 'em ups
Middle-earth: Shadows of Mordor
Tolkien meets Assassin's Creed in this thrilling third-person adventure
---
ICON OF THE YEAR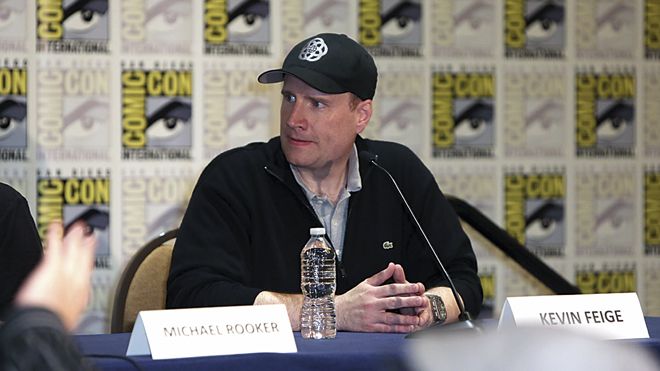 Winner: Kevin Feige
Hollywood tends to be risk-averse when it comes to its blockbusters, but Marvel Studios president Kevin Feige has shown a willingness to experiment with both Captain America: The Winter Soldier and Guardians of the Galaxy. Roll on Avengers: Age of Ultron et al!
Also nominated…
Kickstarter
Crowdfunding gives us the Blu-ray and DVD releases we really want
David Lynch
This cult filmmaker clearly knows what makes a damn fine Blu-ray boxset
Chris Pratt
The undisputed king of 2014's blockbusters. Next up? Jurassic World!
---
LABEL OF THE YEAR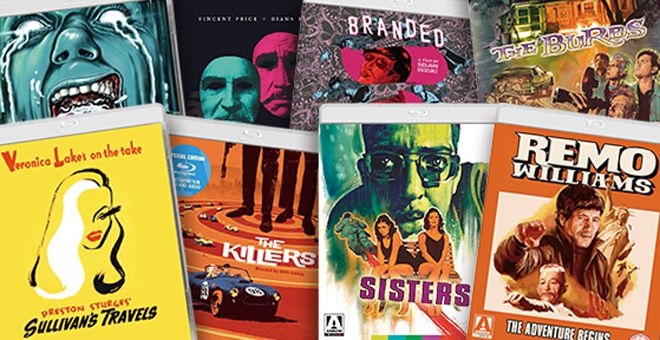 Winner: Arrow Films
The UK indie continues to outdo major studios and thrill film fans with comprehensive, collectible BD packages released through the Arrow Video and Arrow Academy imprints, with AV quality bolstered by the addition of James White as Head of Restoration and Technical Services. And in 2014 it's involved fans directly, using crowd-funding to support a huge restoration project and an expansion into the US. This is a movie label at the top its game. Long may it continue.
Also nominated…
Eureka: The Masters of Cinema Series
Nobody does more when it comes to giving Blu-ray exposure to early cinema
Paramount
Dolby Atmos found its first supporter with this forward-thinking Hollywood major
88 Films
A mix of excellent extras and a new 'Slasher Collection' lineup adds to this label's glowing status with genre fans
---
DISC OF THE YEAR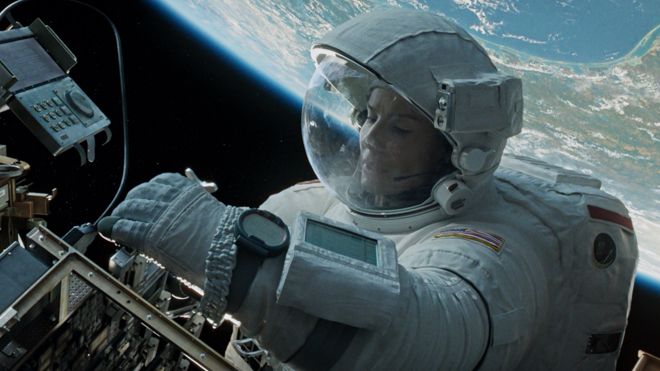 Winner: Gravity 3D
The first time we spun up the Warner Bros. Blu-ray of Alfonso Cuarón's sci-fi smash it was clear that we were getting something pretty special. The movie is both an engrossing thriller and an astonishing technical achievement in terms of visual effects, but it's also a remarkable home cinema experience – one that revitalised our interest in 3D Blu-ray and wowed us with its inventive and scene-setting audio. Add in one of the most informative Making of… documentaries we've seen in years and you have a hi-def platter that gets everything right. That Atmos-flavoured re-release can't come soon enough!
Also nominated…
Camera Obscura: The Walerian Borowczyk Collection
This no-stone-unturned undertaking shows what the Blu-ray format is truly capable of
Guardians of the Galaxy
Marvel Studio's blockbuster space opera is an absolute blast in high-definition
Transformers: Age of Extinction
This sequel sets a new standard for home cinema sonics with its Dolby Atmos soundtrack

SPONSORED VIDEO

SPONSORED VIDEO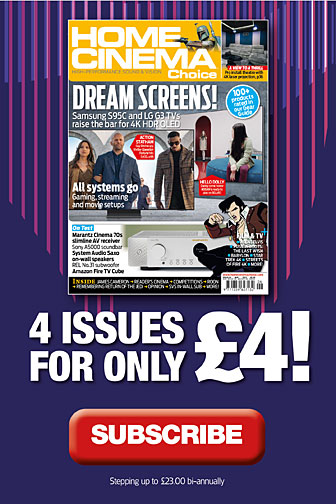 Home Cinema Choice #332

is on sale now, featuring: Samsung's 8K flagship; Anthem AVM 90 processor; B&W 800 Series Diamond; LG smart projector; Hollywood box office bombs; Hitchcock 4K; and more
Want to see your home cinema system featured in the pages of HCC? Click
here
for more info.