HCC Movie Awards 2018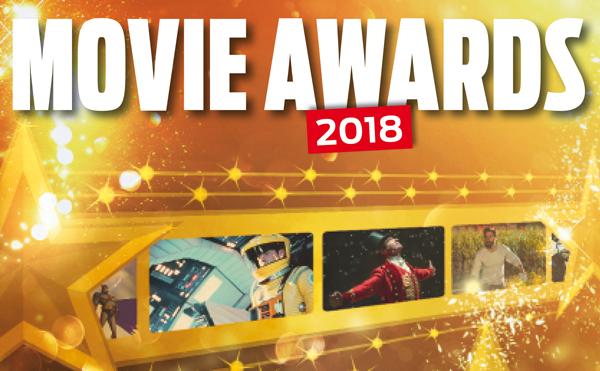 Your home cinema system would be pointless without content to go with it, so use our annual Movie Awards to discover the best-of-breed Blu-ray discs that deserve a place in your collection. From restored classics and TV series to big-budget 4K HDR blockbusters, these platters are guaranteed to put a smile on your face...
---
LABEL OF THE YEAR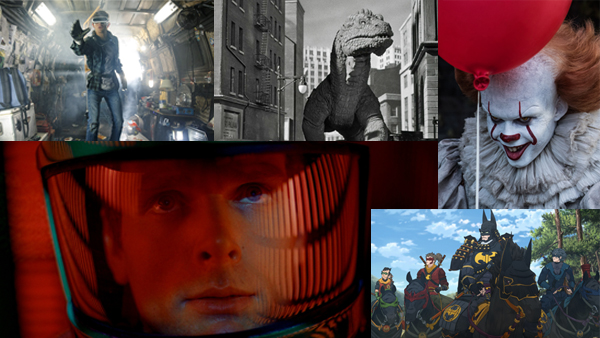 Warner Bros. Home Entertainment
Okay, 2018 wasn't the year that saw Warner unlock its vault and debut the likes of Gone with the Wind or The Wizard of Oz on Ultra HD Blu-ray, and until those two library classics (and countless more) are given the 4K HDR treatment we'll remain slightly annoyed. On the other hand, a slate that included Badlands, Casablanca and The Beast from 20,000 Fathoms on its Premium Collection Blu-ray imprint; TV material ranging from Batman: The Complete Animated Series to Westworld: The Complete Second Season; AV-rich first presses for Justice League, IT and Ready Player One; and 4K resurrections of The Matrix Trilogy, Superman: The Movie and 2001: A Space Odyssey is enough to keep us happy.
Credit is also due to its forward-thinking attitude. Other studios make Dolby Atmos tracks an Ultra HD exclusive, but Warner keeps its 1080p discs in the loop.
Also nominated
Arrow Video/Academy
BFI
Indicator/Powerhouse Films

---
3D BLU-RAY
Star Wars: The Last Jedi 3D
The 3D Blu-ray format has lost some lustre over the past couple of years but it certainly isn't dead yet (despite what TV manufacturers would like you to believe). Many of the major Hollywood studios continue to support the format with stereoscopic versions of their blockbuster titles – and in the case of Disney's release of Star Wars: The Last Jedi, fans have been given one of the most immersive and dynamic 3D experiences this side of Avatar. From multiple planes of parallax to subtle volumetric detailing, this MVC encode brings a palpable sense of depth to every shot, all the while retaining the boldly saturated colours and inky black levels of its 2D sibling. The Force truly is strong with this one.
Also nominated
Thor: Ragnarok 3D
Ant-Man and the Wasp 3D

---
GAME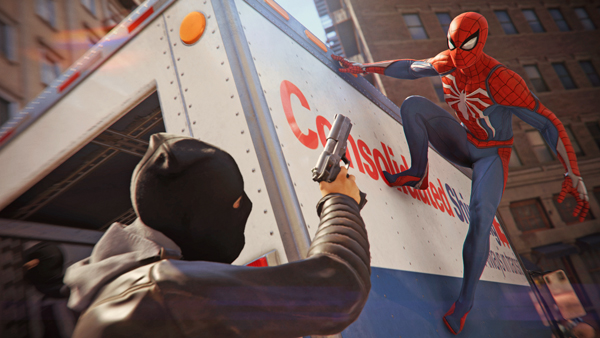 Marvel's Spider-Man
The history of videogames is littered with attempts to make players feel like they're in control of a comic book superhero, yet developer Insomniac Games skilfully sidesteps the pitfalls that many previous efforts fell into with this dazzling PS4-exclusive. From its sensational HDR-enhanced visuals to the slick combat and superior storytelling, Marvel's Spider-Man is an absolute blast. The web-slinging mechanics in particular are astonishing – you'll be zipping around the streets of New York City for hours on end.
Also nominated
Red Dead Redemption II
God of War
Shadow of the Tomb Raider

---
VOD RELEASE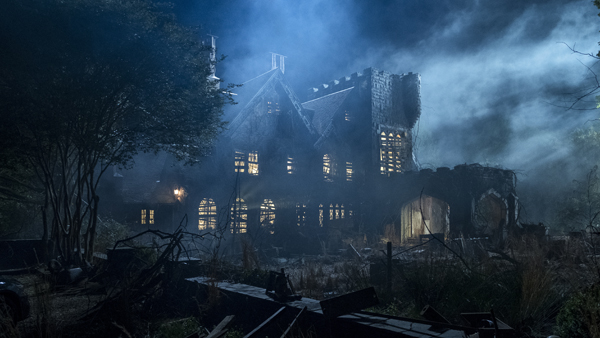 The Haunting of Hill House
Viewers of a nervous disposition should make a point to steer clear of Netflix's reimagining of Shirley Jackson's 1959 horror novel. Directed by Mike (Ouija: Origin of Evil) Flanagan, this 10-episode VOD series eschews the subtle chills of the classic 1963 film adaptation in favour of going all-out to scare you witless with its terrifying spooks. The Haunting of Hill House also ticks our AV boxes too – not only does it look superb in 4K, it sounds excellent thanks to nerve-shreddingly creepy Dolby Atmos sonics.
Also nominated
Annihilation
GLOW: Season Two
The Purge: Season One

---
PICTURE QUALITY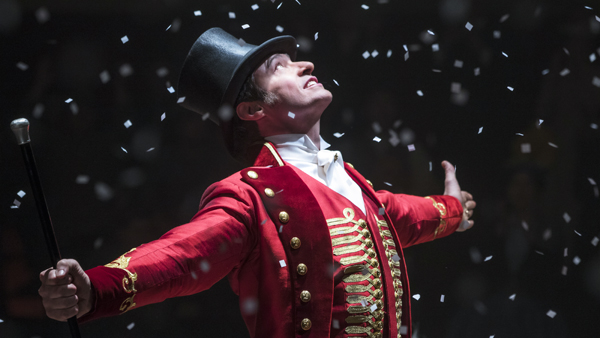 The Greatest Showman 4K
Roll up! Roll up! This musical about the life of 19th Century circus master P.T. Barnum was an unexpected box office smash. Its success on Ultra HD Blu-ray comes as less of a surprise.
Derived from a native 4K digital intermediate based on 3.4K and 6.5K source material, The Greatest Showman's 2.40:1-framed 2160p encode makes the most of HDR10 grading and a wide colour gamut to unleash a dazzling mix of saturated hues and meticulously detailed textures. Together with some deliberately theatrical lighting, its serves to give director Michael Gracey's bold imagery a tangible sense of depth, even during the busiest song-and-dance numbers .
This is pure eye-candy from start to finish and makes the otherwise impressive 1080p encode seem dull and lifeless by comparison.
Also nominated
2001: A Space Odyssey 4K
Blade Runner 2049 4K
Night of the Living Dead

---
AUDIO QUALITY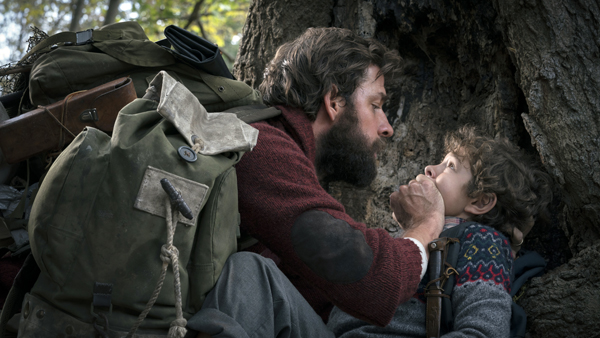 A Quiet Place
A mid-budget movie about staying silent to avoid being killed? On paper it doesn't sound like the obvious home to the year's best soundtrack. And yet, A Quiet Place's Dolby Atmos mix (found on both its 4K and 1080p releases) is a powerful and intense affair that's all about dynamic range and creating a three-dimensional soundscape.
Those long stretches of silence that seem to punctuate the film are actually nothing of the sort; they're packed with delicate ambient effects, each perfectly localised in the soundfield. Combined together, they create a wonderfully involving, fear-heightening sense of space and scale to the locations. And when A Quiet Place's beasties do attack, this soundmix (and Marco Beltrami's score) don't hold back. Use of the surround and Atmos channels here is deliciously energetic, while LFE deployment is liberal and room-rattlingly potent. A superb example of movie audio.
Also nominated
Blade Runner 2049 4K
Jurassic World: Fallen Kingdom 4K
Saving Private Ryan: Commemorative 20th Anniversary 4K

---
DEMO SEQUENCE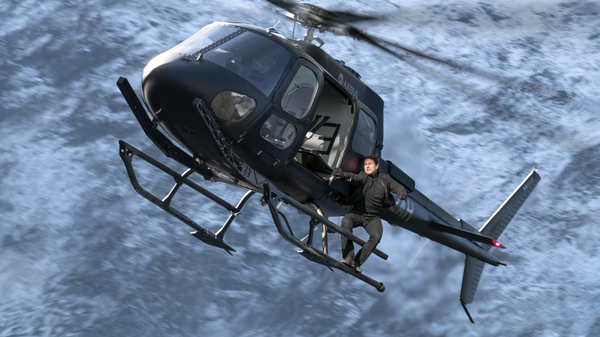 Helicopter Chase (Mission: Impossible – Fallout 4K)
There are many reasons to love the helicopter chase (spin to 01.52.17 on Paramount's disc) that serves as the climax to the latest Mission: Impossible sequel, not least the fact it finds leading man Tom Cruise performing more of the insane stunts that have become the franchise's stock-in-trade over the years. And it is also a stunning showcase for your home cinema setup. Captured with IMAX cameras, the 1.90:1 Dolby Vision imagery is so crisp and detailed that it seems you could step into it, and backed up by a phenomenal Atmos mix (also present on the 1080p release) that puts you at the heart of an maelstrom of action. Keep it on standby for system demos...
Also nominated Dinosaur stampede (Jurassic World: Fallen Kingdom 4K)
Throne room brawl (Star Wars: The Last Jedi 3D)

---
VISUAL FX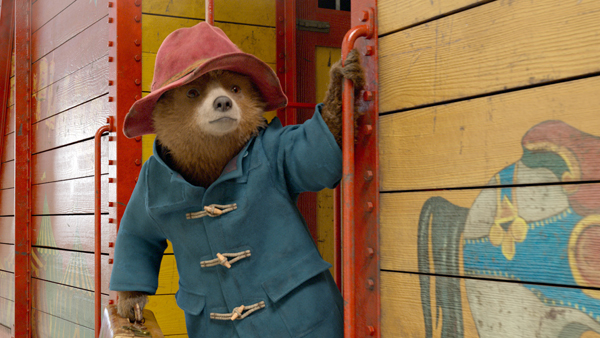 Paddington 2
From the Planet of the Apes revival to the award-winning The Shape of Water, digital characters are a common sight in modern cinema – and one that it's all too easy to take for granted. Straddling a tricky line between photo-realism and animated anthropomorphism, the marmalade sandwich-loving star of Paddington 2 is a remarkable achievement. Stunning CG modelling and animation (married to Ben Wishaw's vocals) makes Padders feel every bit as real as his human co-stars, and imbues him with genuine pathos.
Also nominated
Blade Runner 2049
Jurassic Park: Fallen Kingdom
Star Wars: The Last Jedi

---
EXTRA FEATURE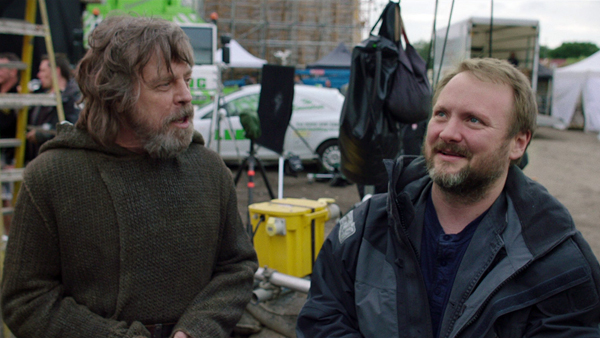 The Director and the Jedi (Star Wars: The Last Jedi)
Whatever you think of writer/director Rian Johnson's divisive Star Wars sequel, this behind-the-scenes documentary is essential viewing. Running for just over 90 minutes, it offers a refreshingly honest look at the making of this major franchise blockbuster and – at its core – the sometimes fractious relationship between the filmmaker and veteran Star Wars actor Mark Hamill.
Also nominated
All Eyes on Lenzi (Eyeball)
Audio commentary by Samm Deighan and Kat Ellinger (Images)
The Typewriter, the Rifle & the Movie Camera: Rushes Tapes 01-12 (Samuel Fuller at Columbia, 1937-1961)

SPONSORED VIDEO

SPONSORED VIDEO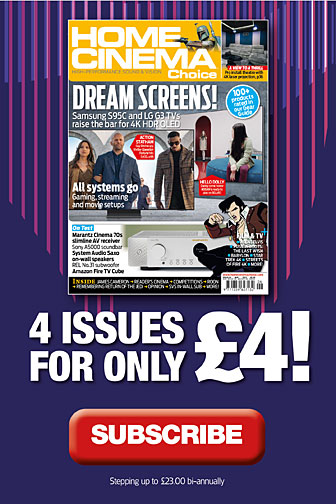 Home Cinema Choice #332

is on sale now, featuring: Samsung's 8K flagship; Anthem AVM 90 processor; B&W 800 Series Diamond; LG smart projector; Hollywood box office bombs; Hitchcock 4K; and more
Want to see your home cinema system featured in the pages of HCC? Click
here
for more info.