John Wick: Chapter 2 Ultra HD Blu-ray review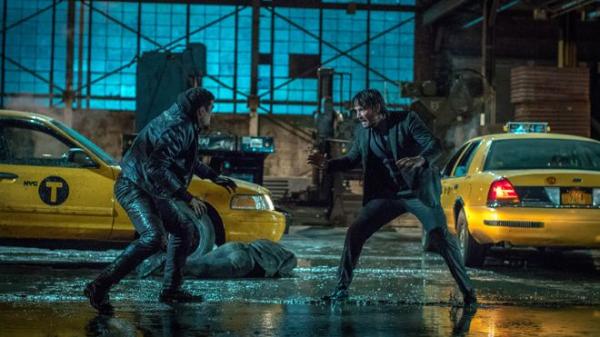 Picking up shortly after the conclusion of the first film, with a mood-setting Buster Keaton Easter egg, this high-octane sequel wastes no time putting the beat down. What unspools is an ambitious expansion of the series, in which we visit another Continental Hotel, this time in Rome, where our eponymous hero is obliged to take on another gig he really doesn't want. The themes are mythical and characters operatic, but the gun-fu is clearly inspired by the John Woo/Hong Kong action playbook (via a nod to Enter the Dragon). Insane bouts of action, juxtaposed with moments of comical civility, give the movie a sublime pace that actually makes perfect sense.
Completists should note that the 4K Blu-ray is the only way of owning the uncut version of the film in the UK. Both the standard Blu-ray and the DVD reflect the original theatrical release, which was rated 15 by the BBFC following 23 seconds of cuts to a suicide sequence.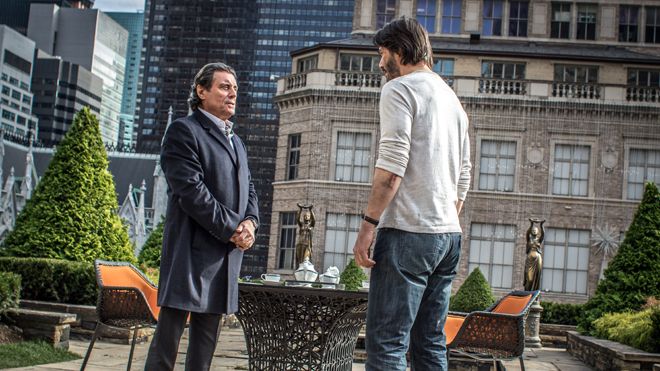 Picture: The Ultra HD image quality is gorgeous. Opening with a soaring city view, there's plenty of scope for spectral HDR highlights, wide colour and huge detail. Dan Laustsen's cinematography is rich and polished, his fight sequences never disrupted by choppy, hyperactive editing. The movie is framed in 2.40:1 'Scope, and was shot on Arri Alexa/XT Plus at 2.8K with a 2K DI. Nothing seems lost on this HDR transfer.
Picture rating: 4.5/5
Audio: Sound design is similarly impressive. A Dolby Atmos presentation, based on a theatrical Dolby Surround 7.1 mix, there's superb sonic steerage to match the choreography. Dynamics are massive – gun retorts are shockingly loud, somehow finding room to breathe amid the hard rocking score. Big weapons even get their own reverb in the surround channels. The museum set-piece is a work of sonic art; this is an action movie mix to cherish.
Audio rating: 5/5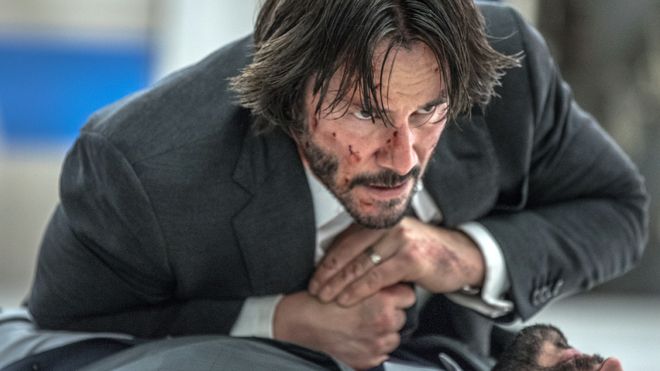 Extras: There's only one bonus on the 4K disc, a commentary track, but it's a corker: star Reeves and director Chad Stahelski chat enthusiastically about the movie's elaborate stunts, and offer copious insights into the production.
The accompanying 1080p platter misses out on the commentary (due to the cuts to the film), but adds several featurettes, deleted scenes and trailers.
Extras rating: 3.5/5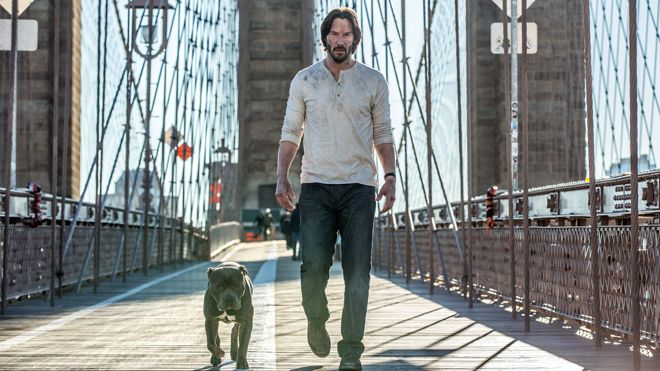 We say: This state-of-the-art action extravaganza boasts the best- sounding guns in cinema history.
John Wick: Chapter 2, Warner Bros., Ultra HD BD & All-region BD, £35
HCC VERDICT: 4.5/5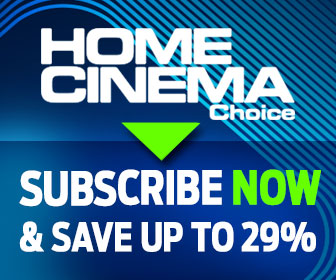 Home Cinema Choice #316 is on sale now

, featuring: Samsung Neo QLED TV; Monitor Audio Atmos system; battle of the SVODs; disaster movies on Blu-ray; BenQ UST projector; disc reviews; opinion; and more.
Want to see your home cinema system featured in the pages of HCC? Click
here
for more info.