Tenet 4K Ultra HD Blu-ray review
Tenet, Warner Bros., Ultra HD Blu-ray & All-region BD, £30
Movie: 'What we did with Inception for the heist genre is really what Tenet attempts to bring to the spy movie genre,' says writer-director Christopher Nolan of his latest mind-bending blockbuster. To wit, Tenet is a globetrotting action thriller in the James Bond mould, albeit with an additional layer of sci-fi gimmickry involving 'inverted entropy' that allows objects and people to move backwards through time.
In true Nolan fashion the resulting film is full of spectacular set-pieces. Want to see a 747 crashed into a hanger for real? Or how about a battle scene that plays out simultaneously in both forward and reverse time? Tenet has all that, and much more besides.
But it's an easier film to admire than it is to enjoy. The sheer technical complexity of the production and level of ambition is clear to see, but Nolan has forgotten to imbue the story with any real sense of humanity. As the name of John David Washington's lead character, 'the Protagonist', hints at, the people in the film are little more than cyphers, pawns for Nolan to play with, rather than three-dimensional human beings. The upshot is a film that, for all of its technical perfection and epic set-pieces, is strangely unexciting and uninvolving.
Movie rating: 3/5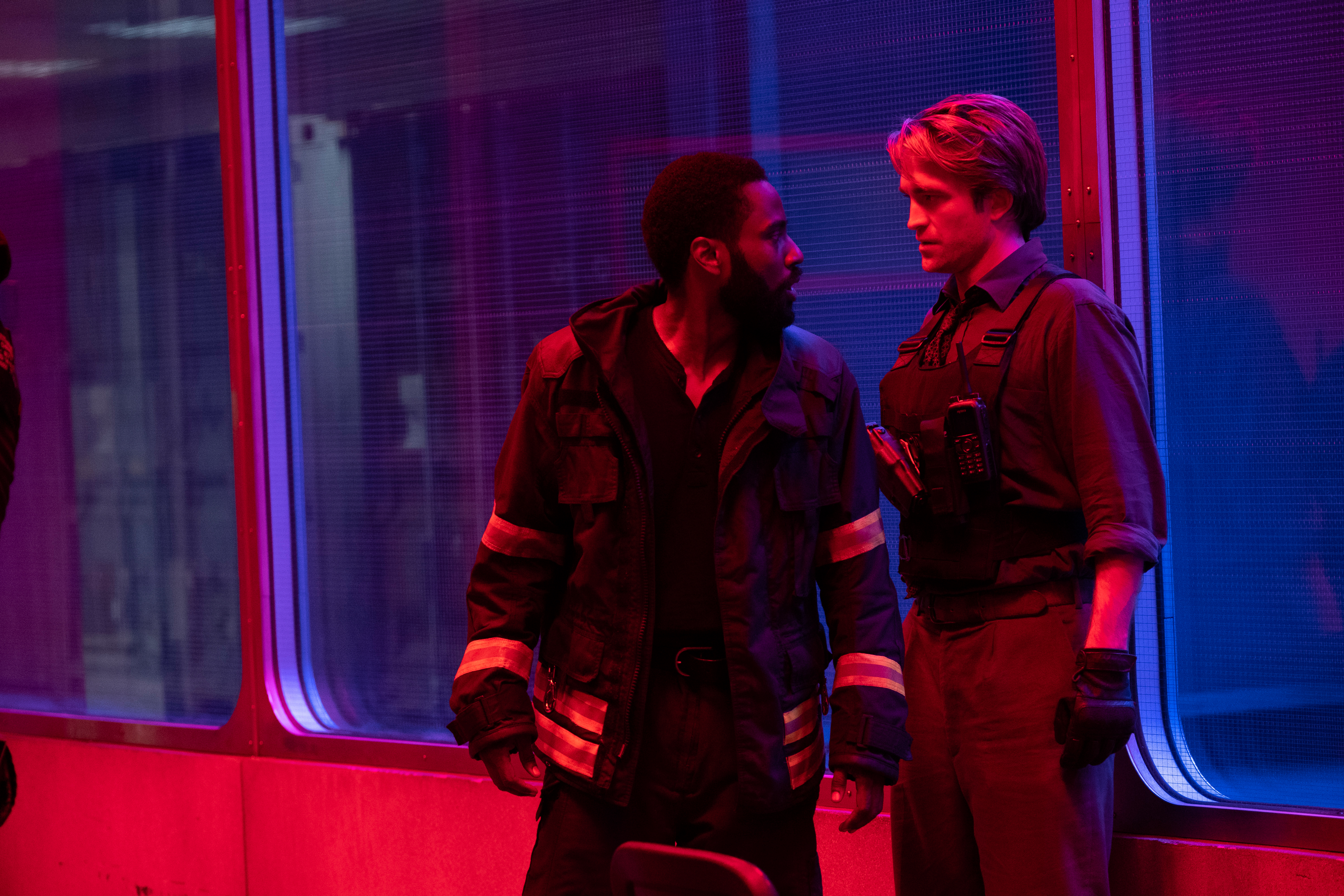 Picture: It's no surprise, considering Christopher Nolan's passion for picture quality, that Tenet arrives on 4K Blu-ray looking utterly gorgeous. Like the UHD disc releases for his earlier Interstellar, Dunkirk and Dark Knight trilogy movies, there's a clarity and contrast here that is best-in-class.
Nolan and director of photography Hoyte Van Hoytema (Ad Astra, Dunkirk, Interstellar) opted to shoot on large-format 65mm IMAX, Panavision and Arriflex cameras, and it's this that gives Tenet an at-times other-worldly feel. Detail levels are exemplary, not just in clothing textures, facial blemishes, and strands of hair in close-up shots, but in practically the whole frame as Nolan's camera lovingly laps up every aspect of his locations. This lends a notable sense of depth to the image – check out the audience-packed opera house in the film's opening scene to see what we mean.
Framing fluctuates between 1.78:1 and 2.20:1, and naturally it's the former sequences that best sell Tenet's pixel-packed beauty – but the smaller-frame shots are no slouch themselves when it comes to clarity.
The overall grading feels similar to Dunkirk, giving a slight blueish look to greys and a cold feel overall. That said, the disc's expanded colour gamut/HDR affords plenty of lush vibrancy to bright colours when they do appear. Fiery explosions have a delicious, rich orange hue, while the blue skies above Tallin are gorgeously saturated. Even in the most mundane of shots, colour punch captures the eye. And the detail in the image means tonal subtleties are brought to the fore.
The film's HDR grade is masterful, albeit only offered in HDR10. There are sparkly, precise highlights, whether it's the glint of a gun-barrel or the exit sign above a door, but more importantly Tenet's expanded contrast feels perfectly natural. It's not an HDR zinger by any stretch, but compared to the SDR Blu-ray presentation it always feels more lifelike.
Rounding out Tenet's stonking 4K image is a black level that is as deep as the movie's time inversion subject matter, and an oh-so-fine grain structure.
One thing to mention, however, is the presence of a couple of shots of John David Washington tied to a chair (beginning at 00.07.56) that appear out-of-kilter with the rest. In two brief moments, black levels are obviously crushed and the image appears flat – although everything quickly snaps into place in the next shot. It's weird enough to make you wonder what's going on, but is presumably baked into the source (it's present on the 1080p BD release too) and deliberate.
Picture rating: 5/5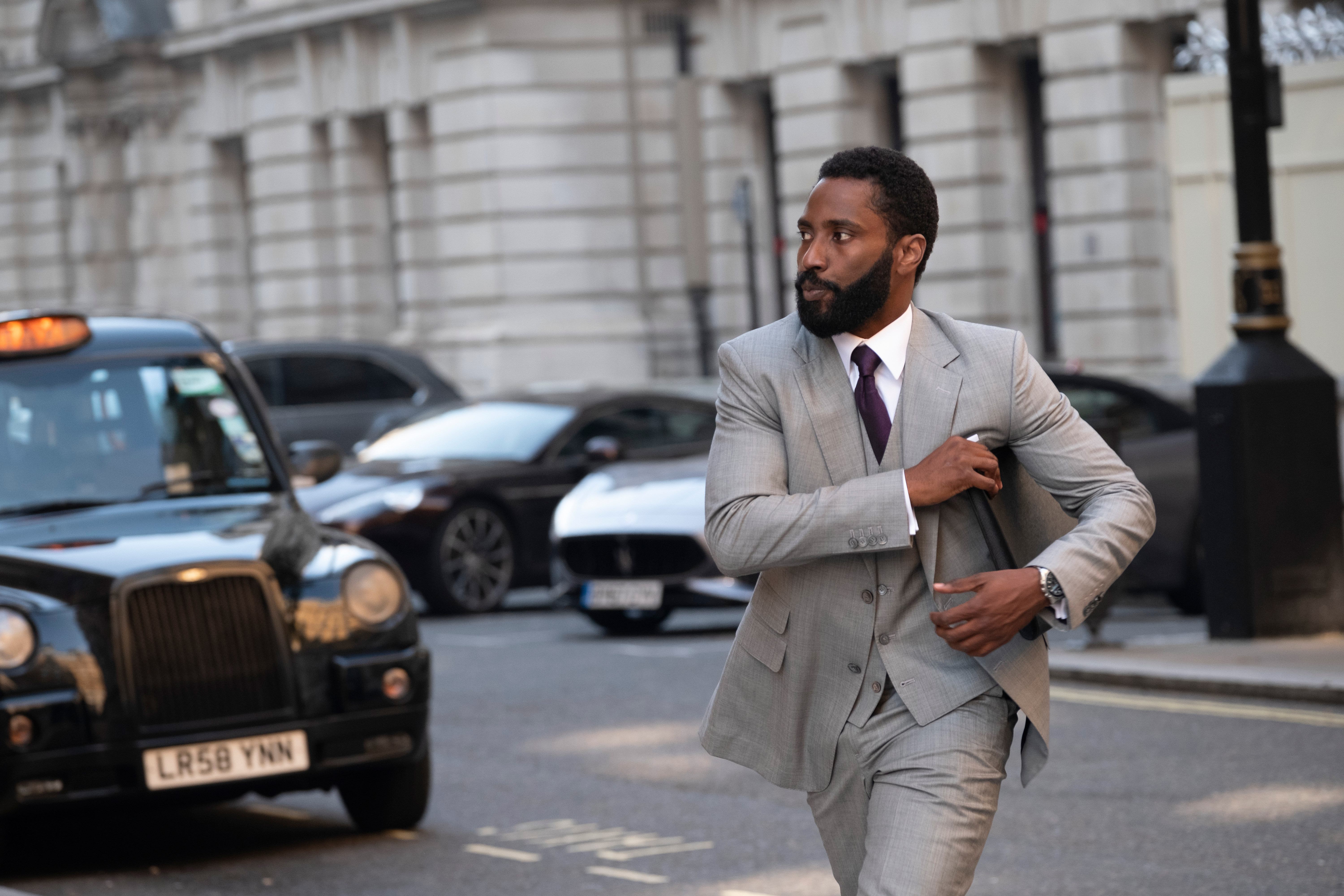 Audio: Let's talk about the elephant in the room first. Like every Christopher Nolan film since The Dark Knight Rises, the cinema release of Tenet was greeted with complaints about the dialogue often being muffled and hard to hear. Listened to on a calibrated home cinema speaker array, there are no such problems with this Blu-ray's DTS-HD MA 5.1 soundmix. Bar the opening sequence (where voices are deliberately muffled by gas masks), every line of dialogue is perfectly audible. (Run through TV speakers in a stereo downmix, it becomes a little less coherent, so expect more complaints...)
The other obvious thing to say about this mix is that it's loud. Very loud. In an era of Blu-ray releases with soundmixes that require you to crank up the volume on your AVR, it's a surprise to encounter one that begs you to turn it down from your typical listening level. But that's just what Tenet demands you to do, unless you want the neighbours coming round to complain (not that you'd necessarily be able to hear them).
With that out of the way, Tenet's soundtrack is a masterwork of 5.1-channel mixing. Sure, we'd love Nolan to embrace object-based audio tracks, but this delivers a thrilling reminder of how impactful and immersive a 5.1 soundmix can be. Right from its opening moments the track conjures up an expansive soundfield packed with slick panning effects and perfectly placed positional cues. Dynamics are excellent, particularly in the low end, with the bass bringing plenty of welly to both the action scenes and Ludwig Göransson's booming, dramatic score. Great stuff.
Audio rating: 5/5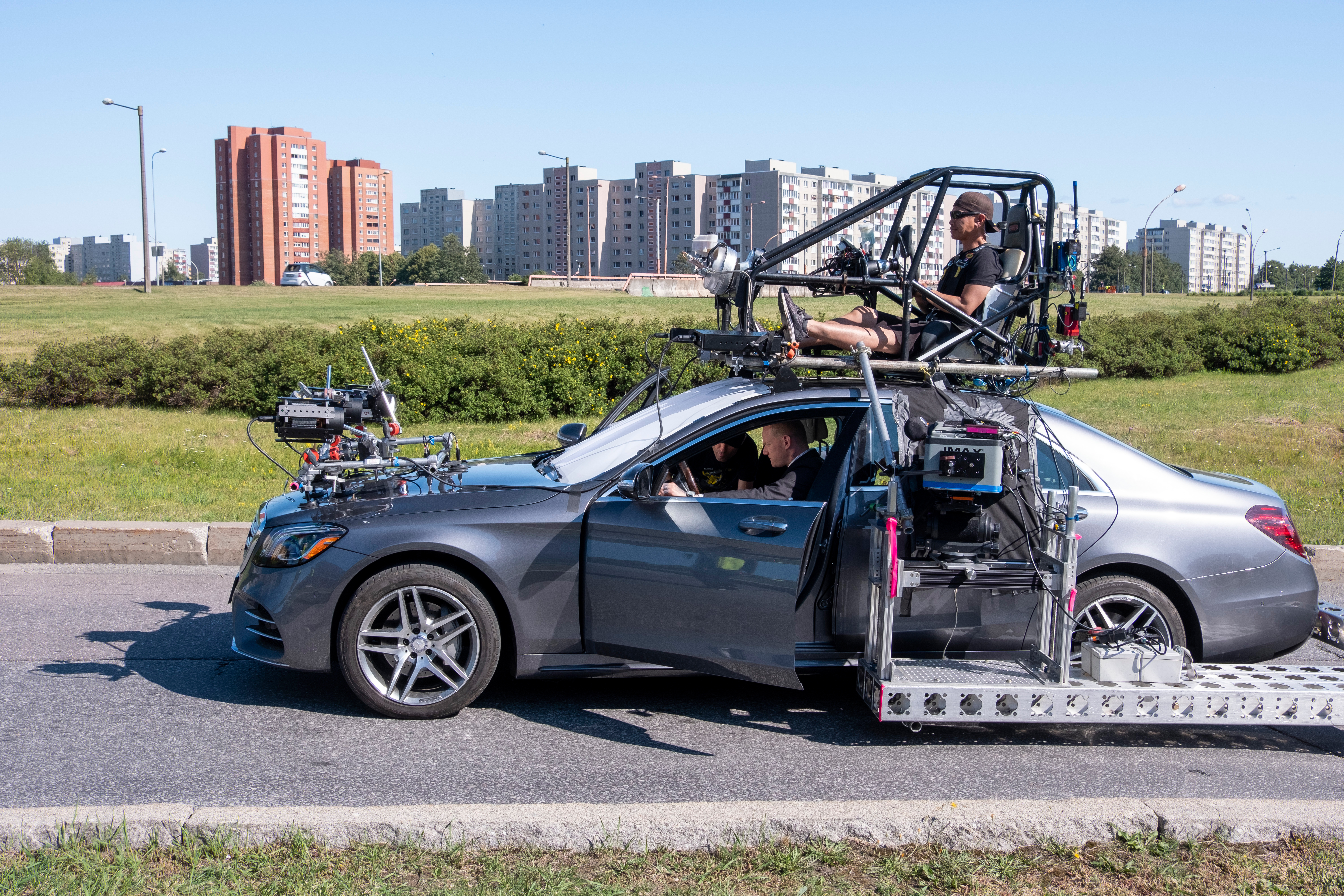 Extras: The only extra features are bundled on a bonus Blu-ray platter. Here you'll find a quartet of trailers and the 75-minute Looking at the World in a New Way: The Making of Tenet documentary. Split into 13 chapters, each dealing with a different aspect of the production, this is a fascinating examination of unique challenges the production team faced bringing Nolan's twisty tale to the bigscreen. In a way, it's quite similar to the The Skywalker Legacy documentary that accompanied The Rise of Skywalker, in making you wish that the finished film was that much better.
Extras rating: 3/5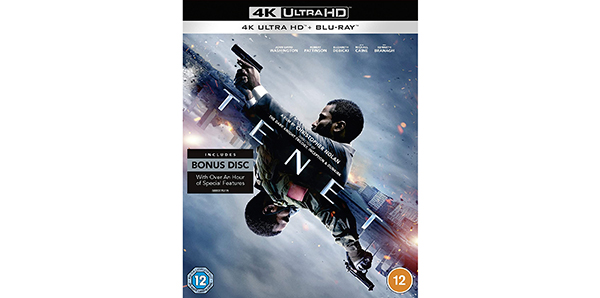 HCC VERDICT: 3.5/5
We say: Superb 4K visuals, a class-leading 5.1 mix and an excellent Making of.. documentary make Tenet's UHD Blu-ray release one to snap up – even if the movie isn't Nolan's finest.
Tenet, Warner Bros., Ultra HD Blu-ray & All-Region BD, £30


SPONSORED VIDEO

SPONSORED VIDEO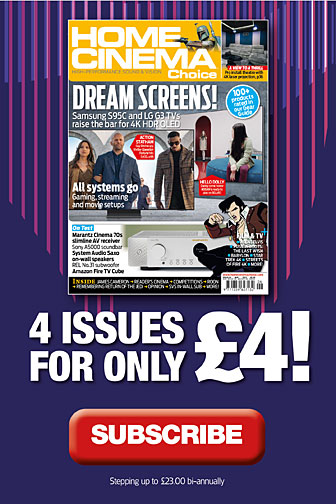 Home Cinema Choice #332

is on sale now, featuring: Samsung's 8K flagship; Anthem AVM 90 processor; B&W 800 Series Diamond; LG smart projector; Hollywood box office bombs; Hitchcock 4K; and more
Want to see your home cinema system featured in the pages of HCC? Click
here
for more info.