Westworld: Season One – The Maze Ultra HD Blu-ray review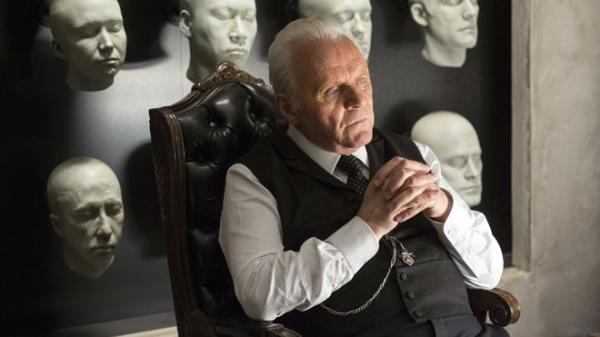 Westworld stretches the term 'original series', as for this sci-fi Western HBO has simply reimagined the 1973 Michael Crichton flick of the same name. Yet it's successfully taken that film's premise (a Wild West-themed 'park' populated with androids), flipped it so the audience focus is mainly on the A.I. rather than attendees, and expanded it into a layered narrative spanning this first 10-episode season and at least a second run due to air in 2018. Even if the Yul Brynner movie didn't float your boat, this is worth a watch.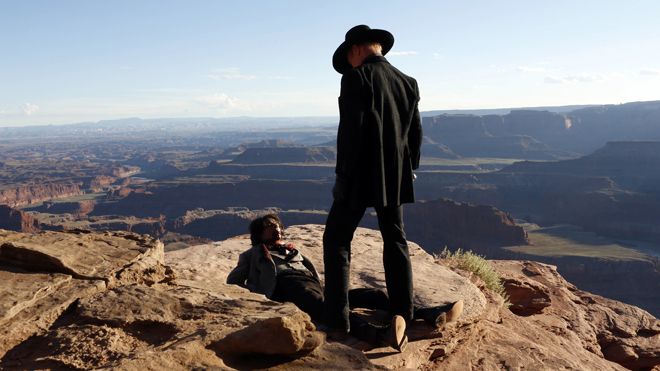 Picture: This Warner release surprises by offering a Dolby Vision encode in addition to HDR10, and failing to mention this anywhere on the packaging. Weird. It's not the sharpest of 4K experiences. The 1.78:1 image, presumably derived from the film-based 2K digital intermediates, presents a slight increase in textures and delineation over the BDs, but this is better observed under close scrutiny.
HDR has a bigger impact, something immediately noticeable during Westworld's monochromatic credit sequence – the SDR image here is flat and uninviting by comparison. Into the episodes themselves, HDR highlights serve to open up daylight exteriors, and add a sense of image depth, yet at times they can feel a bit inorganic, and the generally naturalistic approach to locations and costumes doesn't provide much opportunity to really dazzle.
The Dolby Vision encode is comfortably superior to the HDR10 one, without solving all the HDR10 version's issues. Almost every frame appears more dynamic, with a wider light range between dark and bright parts, and there's extra colour refinement too. At times, this can give the illusion of extra detail, but the image often still looks too soft to feel like a 4K showcase.
Picture rating: 3.5/5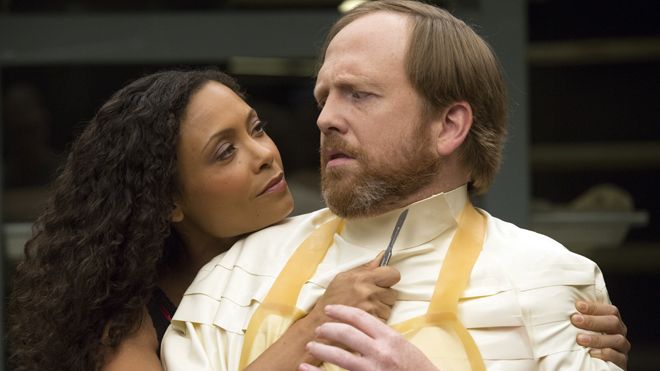 Audio: Dolby Atmos mixes grace each episode, but only on the 4K discs – the first such exclusive use we've seen from Warner, and hopefully not a sign of things to come. If your setup is Atmos-enabled, then you're in for a treat, as the soundmixes here add an extra dollop of cinematic style to HBO's mega-budget series, improving on the DTS-HD MA 5.1 iterations when it comes to scale and FX precision.
Audio rating: 4/5
Extras: Extra features can be found on the trio of 4K discs as well as their 1080p rivals. These are all featurettes bar scene commentaries for the closing episode and a gag reel, and vary in length from just over a minute to 15 minutes. In addition to an amaray-style case for the discs, the oversized steelbook also houses a collectible booklet.
Extras rating: 2.5/5
We say: A brilliant addition to the TV landscape, but don't expect AV wonders from this 4K set.
Westworld: Season One – The Maze, HBO, Ultra HD Blu-ray & All-region BD, £45
HCC VERDICT: 3.5/5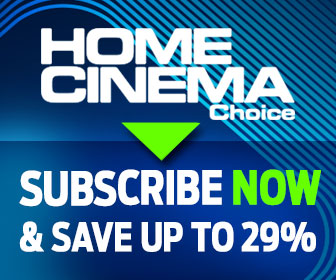 Home Cinema Choice #321

is on sale now, featuring: Anthem MRX 740 AV receiver; SVS 3000 Micro subwoofer; LG C1 OLED TV; Westerns on Blu-ray; surround sound setup tips; loft cinema conversion; and more
Want to see your home cinema system featured in the pages of HCC? Click
here
for more info.