Ultra Street Fight IV review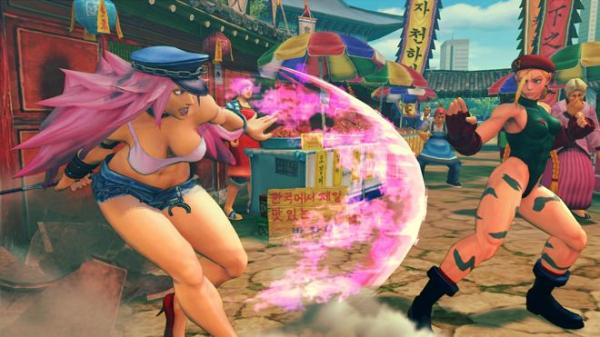 In the four years since it first battered it's way out of the arcades and on to home consoles, Capcom's Street Fight IV has reigned supreme as the king of the one-on-one beat em 'ups. While much of this is down to the game's brilliant mechanics, its hasn't hurt that the developer has kept a stream of updates and expansions coming (both as standalone releases and DLC), offering new characters and countless gameplay tweaks.
Ultra Street Fighter IV promises to be the last of these and elevates what was already the best brawler around to a whole new level, adding six new stages, five new characters and a trio of new gameplay mechanics. If this doesn't sound like much, you're in for a big surprise. While four of the five new characters are familiar from Street Fighter X Tekken they've been completely reconfigured and all feel perfectly at home here.
Even better are the tweaks that have been made to the game following extensive fan feedback. Red Focus, Ultra Combo Double and Delayed Standing significantly alter the core experience, making the game more balanced than ever before and introducing a different strategic level for players of all abilities. All of which ensures that Capcom's latest reigns supreme as the undisputed king of beat 'em ups.
Ultra Street Fighter IV, Capcom, Xbox 360/PS3/PC, £25 Approx
HCC VERDICT: 5/5
Click

here

to see what's inside Home Cinema Choice 301.

Philips' 55OLED854 Ultra HD OLED TV; a sneak peek at a premium Steinway Lyngdorf home cinema install; demo-tastic Blu-rays you can't live without; and a whole lot more...
Want to see your home cinema system featured in the pages of HCC? Click
here
for more info.