Halo: The Master Chief Collection review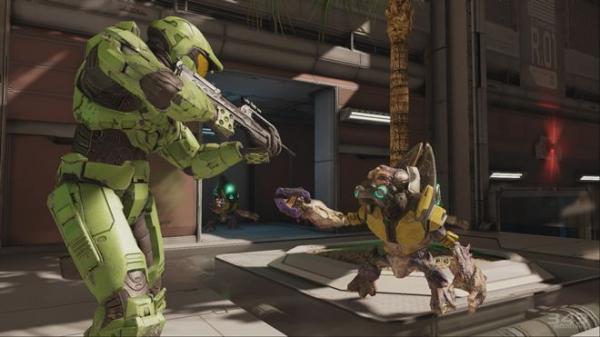 Bungie's seminal sci-fi shooters receive superior next-gen upgrades on Xbox One
This compilation of all things Halo will be a no-brainer for Xbox gamers who have grown up under the FPS tutelage of the Master Chief. All the original games have been remastered for inclusion (which means they still play exactly like they did originally but there's more texture to the visuals) and there's a planet-load of extras to explore, too.
Featured are Halo: Combat Evolved Anniversary, Halo 2, Halo 3 and Halo 4 campaigns, with all multiplayer and DLC content including more than 100 multiplayer and Spartan Ops maps. The package also includes the Halo 5: Guardians multiplayer beta. As a value proposition it's phenomenal.
There's something refreshing about returning to the original Halo adventures, especially post-Destiny. The gameplay holds up well and there are nice surprises, such as re-worked HD cut scenes. Halo 2 has been rendered at 1080p, a big improvement. All play at a smooth 60Hz, too. Also bundled is access to Halo: Nightfall, an episodic live action show produced by Ridley Scott, although in truth this feels like a SyFy channel reject and is pretty awful.
Halo: The Master Chief Collection, Microsoft, Xbox One, £50 Approx
HCC VERDICT: 5/5
Click

here

to see what's inside Home Cinema Choice 301.

Philips' 55OLED854 Ultra HD OLED TV; a sneak peek at a premium Steinway Lyngdorf home cinema install; demo-tastic Blu-rays you can't live without; and a whole lot more...
Want to see your home cinema system featured in the pages of HCC? Click
here
for more info.