Pioneer SC-LX86 review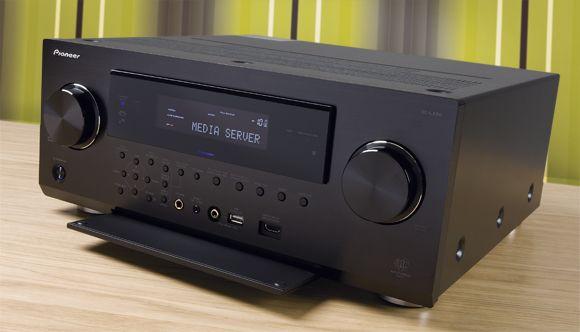 Pioneer's top-flight AVR will easily cut the mustard as the beating heart of any high-end setup
The latest in a long line of top-spec receivers from Pioneer comes to the table positively bristling with state-of-the-art design, style and features. We would expect 
no less from Pioneer, of course, and the SC-LX86 has all the right ingredients to be 
a real hub of home entertainment whether your passion is movies, broadcast video, music or streamed content of any sort. The question is whether the presence of additional features, like its asynchronous USB audio input, plug-and-play iOS device integration and MHL support, means that Pioneer's latest AVR 
has lost sight of its home cinema routes.
The answer, thankfully, is no. While brand-new home cinema-specific technologies have been few and far between of late, Pioneer has been busy buffing its previous award-winning SC-LX85 to new levels of AV polish. THX Ultra2 Plus specification, Pioneer's Direct Energy HD amplifiers, all-channel phase control, PQLS jitter-free audio syncing and the latest incarnation of Pioneer's MCACC room EQ software have all been tweaked and fettled. The claimed nine channels of 190W amplification (measured into six ohms) remains unchanged, as does this machine's ability to add height or width channels (but, sadly, the SC-LX86 has no way of running both simultaneously – more on that later).
Rather than adopting a 4K scaler like many if its rivals, Pioneer has gone down a slightly different, and arguably currently more relevant, video route. The SC-LX86 only offers 4K passthrough but does pack in a Video Stream Smoother to improve low bitrate video, such 
as YouTube footage and even SD fare. This is very handy for watching broadcast SD on large screens, as it significantly reduces block artefacts that can be annoying on sports programs in particular. Its advanced video adjustment menu is comprehensive and draws some data from the MCACC calibration to adjust images relative to the viewer's distance from the screen.
DAC for all seasons
Under the hood there is now a 32-bit DAC fed from a bitstream or PCM disc source, the asynchronous USB input, digital inputs or any streamed digital media including AirPlay. 
The DAC offers different filter settings to tweak the sound. Labelled 'slow', 'sharp' and 'short', each has a subtle effect that may sound better or worse than the others depending on how the source material is recorded. As this sort 
of thing sends me into a quandary every time 
I reach for a disc, a 'standard' setting would have helped with my sanity if nothing else.
While most AVRs have a control app these days, Pioneer's iControlAV2012 remains the master of them all. It is, by a massive margin, the prettiest, most inventive and fun-to-use app available. In fact, it's nearly worth buying 
a dedicated tablet device just to use as a remote. The interface is always lavish to look at and encompasses direct-from-device AirPlay and Air Jam3 support in its iOS guise. 
It hasn't changed much since my last Pioneer AVR review (the VSX-922) except there is now an Android version, too.
And if the app is good, the interactive manual is just plain awesome. Running on a tablet or connected PC, this pulls up relevant pages as soon as you touch a button on the AVR or the remote. To date this tech remains 
a fabulous Pioneer exclusive.
As befits a top-of-the-range AV receiver, the SC-LX86's accessories are pretty special, too. You get a neat Wi-Fi adapter that matches Pioneer's cool-as-a-cucumber house style and a bundle of cables, including an Apple 30-pin to USB, HDMI to micro-USB to leverage the MHL input, and a combined USB power/Ethernet cable for the Wi-Fi adapter. The only fly in Pioneer's otherwise faultless operation ointment is the rather bland remote control with its plethora of microscopic buttons. Still, 
if you have a tablet it's redundant anyway.
Overall the SC-LX86 has plenty of promise, even if it's a very light make-over of the SC-LX85 rather than a whole new beast.
Enigmatic setup
Despite all its user-interface awesomeness, setting up the SC-LX86 proved to be something of an enigma. While you can connect, set up and measure eleven speakers and a subwoofer using MCACC, you can't actually output eleven channels at the same time, even using the analogue outputs and an additional power amplifier. The machine switches between height and width output channels but you can't have both simultaneously. That is really, really annoying when Neo:X 11.1 optimised discs are now available, such as The Expendables 2, and is 
a trick that the Pioneer's nemesis, the Denon AVR-4520, handles with aplomb.
The MCACC system measures all of the standard parameters plus EQ, phase, standing wave and reverberation in a single 10-15 minute execution with a single mic position – so far, so good. Unfortunately, I found this latest implementation to be rather finicky in 
its phase measurements. On the first run it showed four speakers were out of phase, and 
I am not that bad at wiring up speakers. 
By moving the microphone just seven inches forward and running the setup again it indicated three completely different speakers were out of phase.
After several attempts with the mic 
and speakers in different positions I had to conclude that the phase measurement was just too sensitive to room effects. I carried 
on ignoring the warnings and wondered quite what effect that would have on the efficacy 
of Pioneer's sophisticated phase control...
Looking at the MCACC results it was clear that the SC-LX86 also suffers from a failure 
to incorporate efficient speakers in the measurements. Like many AVRs that attempt to balance the speaker levels using a fixed sound pressure level, the Pioneer applied its maximum -12dB cut to all five of my front channels. This fails to take into account my centre channel speaker being a good 3dB/W more efficient than my main or width speakers, resulting in the centre channel coming in way too hot. To be fair to Pioneer this happens to many AVRs in my setup, but it could so easily be fixed with the option to measure relative 
to the volume level of the front main speakers rather than a fixed SPL. So despite the sophistication of the MCACC system, I had 
to go back into the speaker settings and adjust the speaker levels manually. Sigh.
All systems go!
Straight out of setup the default of the SC-LX86 is pretty much every audio enhancement set to 'on'. In this mode the Pioneer sounds fast and fluid with clinical detailing but rather lightweight overall. By removing pretty much any bass node in the room, killing off standing waves and reducing low-frequency reverberation and room bloom, the sound comes across frisky at the top and leaner than a racing whippet. The opening action fest of The Expendables 2 was delivered as a spectacular feast of extremely well-detailed effects and crystal-clear dialogue yet bass was reticent to the point of being shy. Given a handful of volume to bring on the power, the sound got rather sharp and trashy.
While I have little doubt that the Pioneer's EQ system was delivering a ruler-flat output in my room, the theoretical ideal does not always result in the most rewarding sound. Thankfully, the Pioneer's EQ Pro menus are so comprehensive that there is plenty you can do to tune the sound. Simply applying an X-Curve for my room size, trimming HF output by 1dB/octave, immediately delivered a more robust and punchy cinema sound.
An hour of trimming, tweaking, adjusting, listening and re-adjusting later and the SC-LX86 was showing its true potential. Its overall balance remains clear and intricate, a trait carried forward from the original SC-LX81 we reviewed in HCC #165 over four years ago. With the added warmth gained from reducing reverb and standing wave control it really gets into the groove. Returning to the opening sequence of The Expendables 2, the front soundstage comes alive with the sheer pace and drama of the scene and low-frequency effects are delivered with panache. A gung-ho extra dB or two on the subwoofer level gives the sound real body and depth, 
and with all nine channels driven the Pioneer fills the room with sound.
Wide boy
Neo:X flagged material will generally default to 7.1 plus height channels on nine-channel AVRs like the Pioneer, but I began by forcing it to 7.1 with extra width channels. This crafts a wide, wide, wide front soundstage. Even if you can't get your width speakers much further out than your mains (less than 50cm in my case) the effect is sublime at smoothing out the front sound and reducing the feeling of everything coming from just three specific points. The Pioneer integrates this supremely well and switching to height channels is no less impressive. This pulls dialogue up onto the screen and generates solid three-dimensional sound at the front of your room. Oh, if only we could have both height and width!
To use the asynchronous USB input you need to load Pioneer's USB driver onto your source PC, and this worked absolutely seamlessly. Streaming a 96kHz/24-bit file of Eleanor McEvoy with the Pioneer in Pure Direct mode, the sound is a revelation in audiophile resolution. The presentation has a light and airy touch that will appeal to audiophiles who like to really analyse their music note by note. Like the movie sound, it's a little cool and not exactly a bass monster, yet its accuracy and detail cannot be faulted.
So, the SC-LX86 moves Pioneer's flagship AVR series forward once again in small but highly polished steps. I do have my concerns about the MCACC system, though, and its inability to run a full 11-channel array, despite packing the necessary post-processing modes, is a curious, frustrating anomaly that I didn't expect from a flagship model. But it probably doesn't matter to you, eh?
---
HCC VERDICT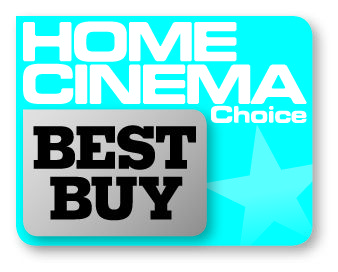 Pioneer SC-LX86
Price: £2,200
www.pioneer.co.uk
Highs: Polished sound; user-friendly; asynchronous USB input; Stream Smoothing video function; awesome control app
Lows: No 11-channel output; fickle auto setup system; rather lean sound; lack of 4K scaling will annoy badge hunters
Performance: 4/5
Design: 5/5
Features: 4.5/5
Overall: 4.5/5

SPONSORED VIDEO

SPONSORED VIDEO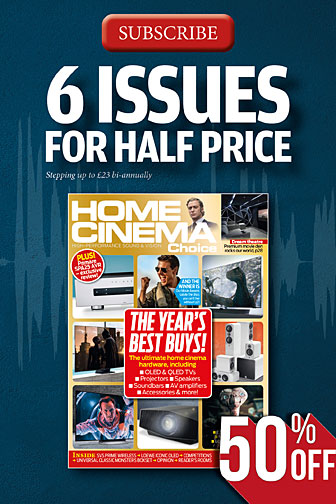 Home Cinema Choice #332

is on sale now, featuring: Samsung's 8K flagship; Anthem AVM 90 processor; B&W 800 Series Diamond; LG smart projector; Hollywood box office bombs; Hitchcock 4K; and more
Want to see your home cinema system featured in the pages of HCC? Click
here
for more info.