The Mummy Trilogy Ultra HD Blu-ray review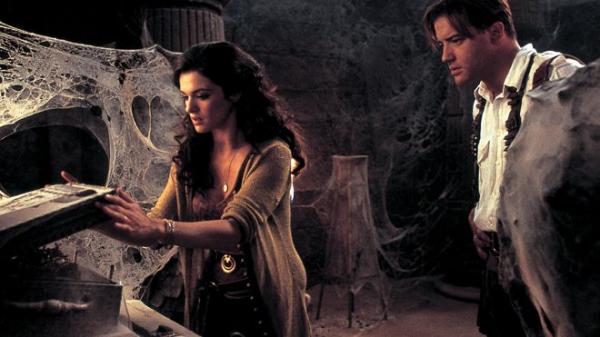 Universal has cashed in on the recent cinematic release of its big-budget Mummy reboot by rolling out its previous Brendan Fraser Mummy trilogy (1999's The Mummy, 2001's The Mummy Returns and 2008's The Mummy: Curse of the Dragon Emperor) on 4K Blu-ray. Which reminds us that while the first film was a genuine hoot, the second was rather a mess, while the third was as much fun as snogging a desiccated corpse.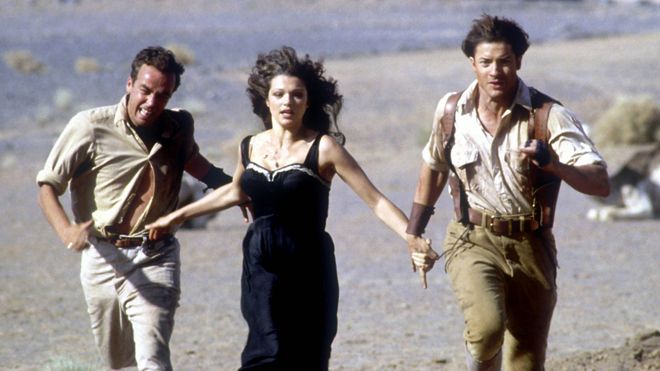 Picture: While The Mummy Trilogy's 4K revival doesn't deliver state-of-the-art picture quality, it does provide a surprisingly big step-up over previous Blu-ray releases.
UHD detail levels are inconsistent, but there's usually more texture to close-up and mid-distance work, as well as slightly more depth to largescale shots. The HDR and wide colour gamut also add a surprising amount of luminance and colour strength to all three transfers. Exteriors look much more potent and life-like, peak light highlights look more eye-catching, black levels are deeper, and interiors feel opened up by extra shadow detail and a subtler light palette.
There are a few 4K issues, however. Noise looks more pronounced in skies, effects shots and smoky scenes. Black levels in the first two films can look forced (though there's thankfully no sign of the raised black tones seen with some other celluloid-to-4K scans). Colours can appear slightly 'digitised' or over-wrought in the first two films.
Overall, though, these three titles have never looked nearly as good as they do on 4K Blu-ray.
Picture rating: 3.5/5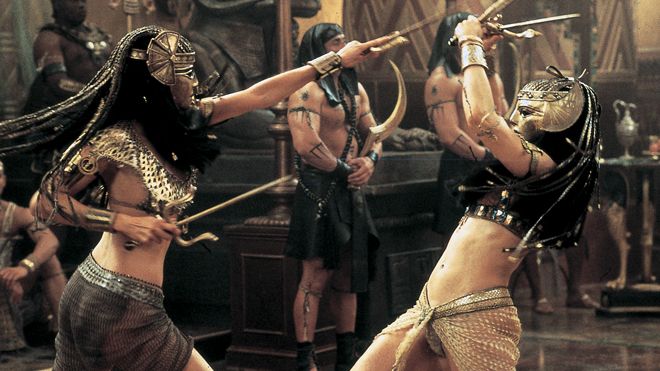 Audio: All three films have been revisited with DTS:X tracks. This remixing is at its most effective with the relatively up-to-date third movie, which really pushes the bass boat out while making much more aggressive use of rear and height channels. Yet, across the board, these mixes sound much more detailed and more immersive in their DTS:X incarnations than they do in their original DTS-HD MA 5.1 guises, as found on the 1080p Blu-rays.
Audio rating: 4/5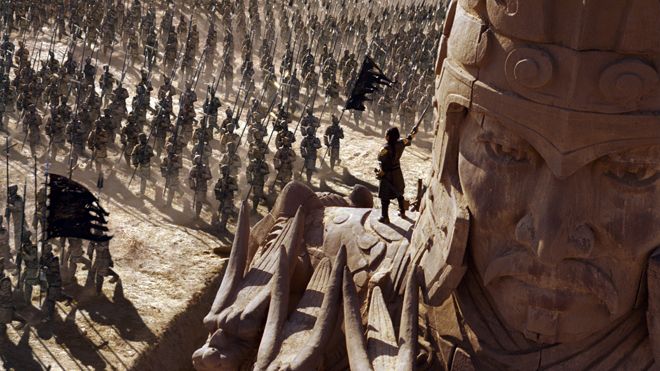 Extras: The three 4K discs feature worthwhile director's commentaries. All remaining archival goodies are relegated to the 1080p BDs included in the set. In the case of the third movie, at least, the extras are more entertaining than the film itself.
Extras rating: 4.5/5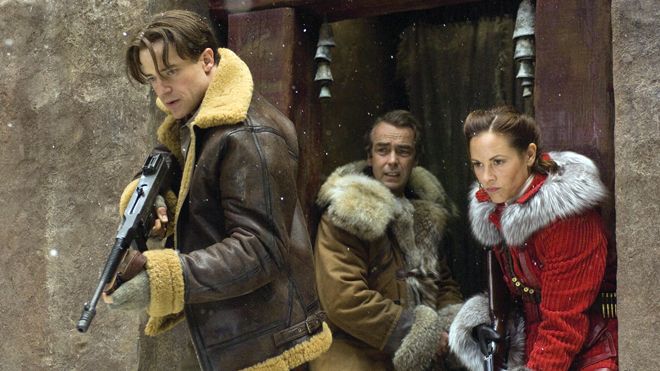 We say: Surprisingly effective 4K HDR upgrades ensure that these films have never looked better.
The Mummy Trilogy, Universal Pictures, Ultra HD BD & All-region BD, £40
HCC VERDICT: 4/5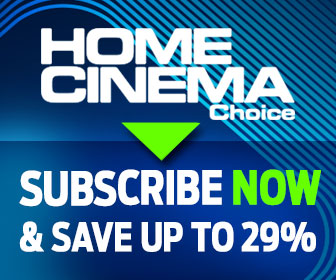 Home Cinema Choice #316 is on sale now

, featuring: Sony VPL-VW790ES 4K laser projector; B&W 600 S2 Series speakers; CEDIA home cinema awards; Humax Aura PVR; tech tips; disc reviews; opinion; and more.
Want to see your home cinema system featured in the pages of HCC? Click
here
for more info.