Metro: Redux review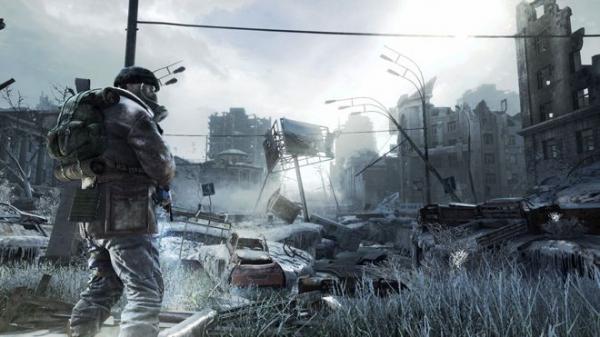 The popular first-person shooter franchise receives a next-gen makeover
Highly regarded sci-fi shooter Metro 2033 gets fashionably remastered for its next-gen console debut and the result is a significant visual improvement over the original. But there's more to this timely remaster than extra pixels; the gameplay feels genuinely cinematic, with some great high-definition lighting and atmospheric effects. It also runs at a smooth 1080p60 on the PS4 (version tested), which really complements the FPS shenanigans.
Based on the titular novel by Dmitry Glukhovsky, the story is strong for a game that essentially involves a lot of creeping about in tunnels. There's a pleasing variety of gameplay, allowing you to opt for either full-on carnage or stealth. These Spartan and Survival modes ease you into the action and there's a hardcore Ranger mode for those that like to play tough. The package is formidable value too, as it includes the sequel Metro: Last Light plus all previously available Season Pass DLC content.
Sonically, though, it's rather less compelling: the voice work is hokey at best and, while natively multichannel in design, there's very little of note about the sound mix and effects beyond basic directional steerage. That said, Metro: Redux remains a reasonable upgrade for Metro veterans and if you've not explored post-apocalyptic Russia before, there's no reason to say 'nyeht comrade' any longer.
Metro: Redux, Deep Silver, Xbox One/PS4/PC, £35 Approx
HCC VERDICT: 4/5
Click

here

to see what's inside Home Cinema Choice 301.

Philips' 55OLED854 Ultra HD OLED TV; a sneak peek at a premium Steinway Lyngdorf home cinema install; demo-tastic Blu-rays you can't live without; and a whole lot more...
Want to see your home cinema system featured in the pages of HCC? Click
here
for more info.