Logan Ultra HD Blu-ray review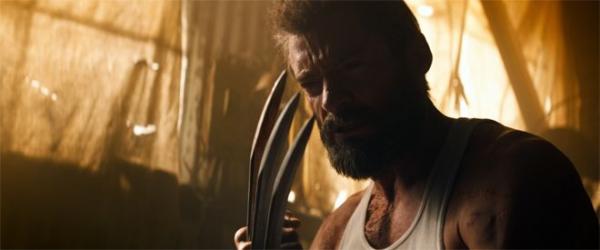 Wolverine's star turns in the X-Men movie franchise haven't exactly set the world alight so far. Mercifully, though, Logan gives the character the send off his fans have been crying out for.
Writer/director James Mangold delivers a story that finally taps into Logan's depth as a character, and makes the inspired decision to serve up a grown-up film packed with appropriately grown-up violence, given extra impact by far less reliance on CGI than you get with its franchise partners. Superb.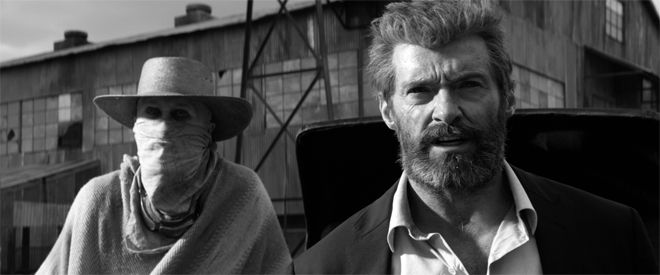 Picture: There are two 4K versions of Logan offered: the colour release, and a 'Noir' black-and-white version (pictured above). Both look excellent in their different ways.
Based upon the film's cinematic 4K DI, the UHD transfers enjoy a significant detail and texture boost over the accompanying Full HD versions. Locations look denser and more 'lived in'; close-ups reveal more pore, hair and textile detail; and there's a more refined sense of space. Detailing doesn't hit the heights observed with some UHD BDs, but it still transforms your viewing experience.
Neither the colour or 'Noir' versions are especially showy about their use of HDR, but a subtle effect is good here, making every location and frame appear more natural and believable in a way that matches the film's relatively sombre, authentic tone.
The 'Noir' edit sees HDR applied to a black-and-white film, and it works surprisingly well. Light cues are more noticeable, and the monochrome range feels more stark and, as a result, bleak. Occasionally a peak white will flare out slightly in the Noir version, but such overblown moments really are few and far between.
The expanded colour range on the theatrical version of Logan is again mostly a success, delivering far more vibrancy and finesse than the much flatter Blu-ray. Almost uncomfortably so, actually, when the limbs start flying… Our only complaint would be that skin tones are occasionally pushed too far, taking on a rather orange tone.
Picture rating: 4.5/5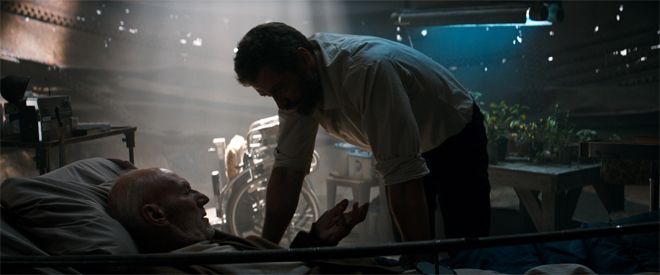 Audio: The Dolby Atmos soundmix on the 4K Blu-ray is superheroic. The height layer is employed not just for the occasional bold action effect or transition, but to consistently enhance the sense of space – both open and enclosed – in almost every scene. Front and rear channels are blended brilliantly, resulting in a seamless audio 'bubble' effect. Monster bass – especially during Xavier's apocalyptic seizures – is the icing on the cake.
Audio rating: 4.5/5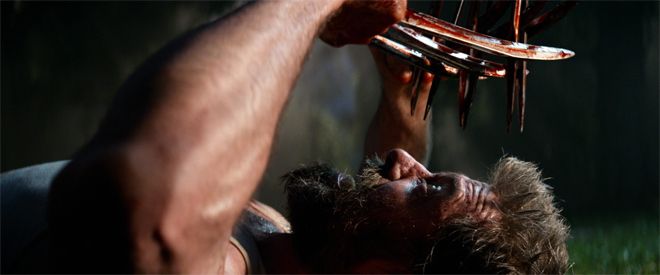 Extras: Mangold delivers an excellent chat-track on both 4K discs. You'll need to turn to the colour HD Blu-ray of the film for the deleted scenes and in-depth 76-minute Making of… documentary.
Extras rating: 4/5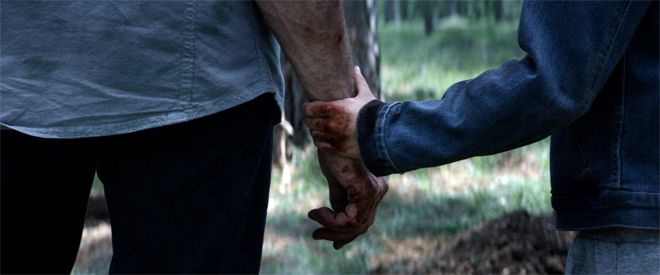 We say: A strong UHD release of an excellent X-Men outing given added appeal by the inclusion of a brilliant 4K 'noir' version.
Logan, Twentieth Century Fox, Ultra HD BD & Region B BD, £30
HCC VERDICT: 4.5/5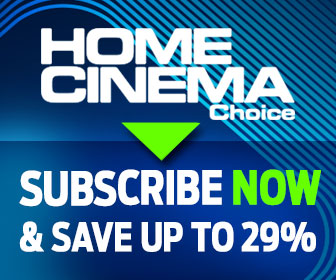 Home Cinema Choice #316 is on sale now

, featuring: Sony VPL-VW790ES 4K laser projector; B&W 600 S2 Series speakers; CEDIA home cinema awards; Humax Aura PVR; tech tips; disc reviews; opinion; and more.
Want to see your home cinema system featured in the pages of HCC? Click
here
for more info.