Headphones grouptest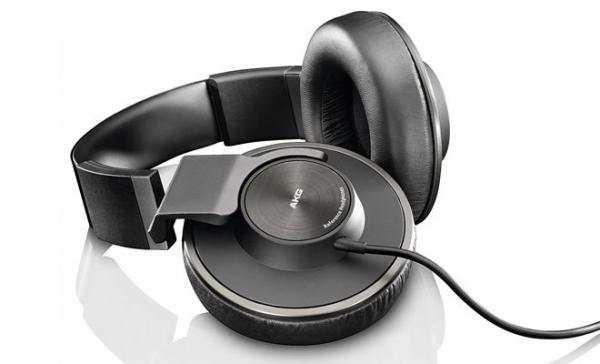 Denon, PSB and Sennheiser battle it out to be crowned king of the home cinema headphones...
In a perfect world, there would be no need for us to employ headphones for AV use. Children would sleep through anything, your partner would be just as keen on the same films watched at the same volume as you, and you'd be separated from your neighbour by a bit of open space – Lincolnshire, for example. Sadly, this utopian vision of home entertainment is just that, and a good pair of headphones can allow you to keep using your system when speakers aren't suitable.
The headphone market has exploded in recent years and buyers have a wider choice of models and styles than ever before. Full-size designs – in-ears just aren't up to the job – are available from £30 and upwards, but, naturally, you will find some performance compromises at this level.
The four models auditioned here are priced between £180 and £400, but after a bit of careful hunting around you may find them with different, more appetising tickets.
Two sides to every story
The roundup has two conventional home headphones going up against two 'hybrid' designs intended to be as happy in your living room as they are on the pavement. A Cambridge Audio 551R AV receiver, copies of Unstoppable and J. Edgar on Blu-ray, and some high-resolution FLAC music files were used to separate the men from the boys...
---
AKG K550
A stylish piece of design with some likeable sonic traits
AKG hails from Austria and its extensive range of headphones covers both the domestic and professional categories. The K550s are relatively inexpensive by the standards of some of the models in the brand's stable, and are a classic closed-back home set, which guarantees minimal noise leakage in use. These are a big pair of cans, but the very minimalist design and high-quality materials used in the construction means that they look and feel extremely smart. They aren't especially light at 305g, but the weight is well distributed and they prove very comfortable to wear for long periods.
For a closed-back design the AKGs manage to sound impressively spacious and open. The train-related mayhem of Unstoppable is presented with an expansive soundstage that means that the frequent bouts of locomotive action are given the sense of scale they need to be convincing. The effect is slightly undermined by the headphones' bass response, though – the bass that is there is detailed and extremely agile but when things start exploding, it doesn't have the depth of some of the competition.
Where the K550s are much more assured is with dialogue, which is clear, natural and convincing. With the more chat-driven J. Edgar, this £200 offering shows real assurance and class. Everything on screen is easy to follow, and the 'phones manage to find small details that add a sense of realism to the period drama. Music is also something that's handled deftly, with the same clean and spacious midrange giving tracks solid appeal. Once again, the slightly restrained bass response means that these can lack the energy of some rivals, but for refined late-night listening, this is a very impressive pair of headphones that does a great many things very well.
HCC VERDICT
AKG K550
Price: £200 Approx
www.akg.com
Overall: 4.5/5
---
Denon AH-D7100
The Japanese brand goes after the 'Music Maniac'...
These Denon headphones had an original launch price of £1,000, but a check online suggests that they can now be found for a much more affordable price. Part of the intriguingly named 'Music Maniac' line of headphones, the AH-D7100s are designed to work both on the move and at home. To this end Denon supplies two cords in the box – a short one for use out and about and a longer one for AVR hookup.
The AH-D7100s are a closed-back design and feel a little loose and heavy on the head. I'm not completely sold on the looks, but they are unobtrusive and build is commendable.
These headphones put in a good and impressively even-handed performance that will raise a smile. The mayhem of Unstoppable is well handled and there is enough attack and heft to the performance to convince you that Tony Scott's trains really are colliding with each other. The soundstage has a reasonable sense of space but the AH-D7100s don't have quite the same ability to resolve fine detail as some of the competition, and dialogue is occasionally slightly subdued. As a result, J. Edgar sounded a little muddled in parts, although never so much that it was hard to follow the action.
Musically, the AH-D7100s are smooth, controlled and usually enjoyable. There is a pleasing balance to the performance that doesn't favour any part of the frequency spectrum, and the result is pleasant to listen to – although, again, there is a sense that some finer details are lost in the mix. As a hybrid design, the Denons show much of the same traits on the move, but the slightly loose fit does limit some of the activities you might want to try with them with. Nonetheless, this is a well thought-out product that is impressively flexible.
HCC VERDICT
Denon AH-D7100
Price: £400 Approx
www.denon.co.uk
Overall: 4/5
---
PSB M4U1
PSB's all-rounder manages to get an awful lot right
PSB is better known as a manufacturer of loudspeakers but launched the noise-cancelling M4U2s to positive acclaim last year. The M4U1s are the same basic design, yet without the noise-cancelling, so come in at a lower price. Like the Denon model, this is another hybrid design that's aimed at both home and travel use and is supplied with a pair of cords. The PSBs also fold up and can be stored in a zipup case. The red finish I reviewed is a bit sudden, but they are also available in black. Build quality is good, as is comfort.
While another closed-back design, the PSBs manage to sound impressively big and spacious with movie material. The soundstage gives both action and dialogue enough room to appear convincing. Bass response is also pretty substantial, which gives hi-octane sequences some useful bite and attack. If I'm being very critical, effect panning from ear to ear seems not as good as some of the other models here, but the excellent detail retrieval and genuinely impressive dialogue more than make up for this. The experience of using the PSBs for Blu-rays is convincing enough to forget that you are listening to a pair of headphones – which is surely the point of the exercise.
If anything, the performance with music is even more impressive. The M4U1s have a timing and agility that only the AKG K550s can really compete with, and the PSB headphones respond by offering deeper bass from the same material. The final ribbon to an already solid bow is that these headphones can offer all of this exceptional performance on the move – this is by far and away the most portable design here.
This might only be the second pair of headphones PSB has ever made, but they seem to have quite a knack for it...
HCC VERDICT
PSB M4U1
Price: £220 Approx
www.psbspeakers.com
Overall: 5/5
---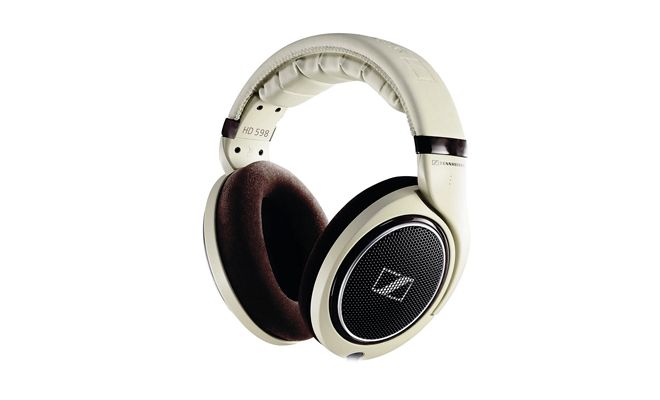 Sennheiser HD598
Behind the Zapp Brannigan finish, this is a capable set of cans
Part of headphone behemoth Sennheiser's vast range of in-ear and over-ear models, the HD598s are the only open-backed design in our roundup, which means that anyone in the same room as you is going to get a miniaturised version of whatever you are listening to. The finish of the HD598s is certainly 'unique', with the cream body accented by walnut inlays and brown velour earpads. Quite who the target market is for this is unclear, but at least the HD598s are comfortable and well-built. This is the only model here with a fixed quarter-inch jack, although a reverse adaptor is supplied.
If you are hunting for a pair of headphones solely for use with film soundtracks, the Sennheisers have some party pieces that will take some beating. None of the other pairs can come close to the bass response of the HD598s and when the trains in Unstoppable demolish bits of scenery, you can feel it as much as hear it. The open-backed design means that the soundstage is wide, open and convincing and the movement of effects from left to right is believable, too. Dialogue is also strong and this makes the HD598s a capable partner for the slightly more cerebral J. Edgar. When action is at its most explosive, dialogue can occasionally suffer – but not too seriously.
The effect of this huge low-end with music is more of a mixed bag. The Sennheisers are capable of producing analogue bass with impressive consistency but anything with a more pronounced low end can come through a little uncontrolled, and the raucous bass tends to dominate the performance to the detriment of the upper registers. But, when you also consider that the HD598s can only really be used at home and noise leakage is considerable, this is quite a specialised product. Maybe music just isn't its thing.
HCC VERDICT
Sennheiser HD598
Price: £190 Approx
www.sennheiser.co.uk
Overall: 4/5
---
Final standings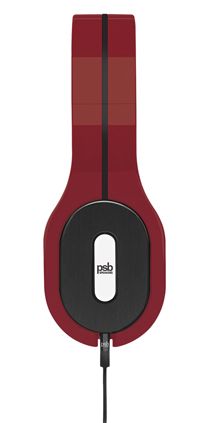 All four of these headphones have some impressive attributes that mean none of them should be dismissed out of hand, but top of the pile are the PSB M4U1s. These offer all-round excellence, working equally well with movie and music material. They're comfortable, too, and feature the most portable design, should you want to take them with you. And you might even like the red colour scheme...
Coming second place are the AKG K550s. These are extremely comfortable to wear, handsome to look at and well-built. More importantly, they offer a sound quality that is clear, spacious and very easy to listen to for long periods, so ideal for movie watching. It's only the slightly limited bass response that counts against them.
Denon's AH-D7100s are a much more balanced all-rounder and feature excellent build and a smooth, controlled sound. However, the slight loss of fine detail, the relatively loose fitment and higher list price mean that they are bettered here.
The Sennheiser HD598s are an interesting proposition. Performance-wise, they're easily the most exciting set for action films in this roundup thanks to an impressive bass response, and are comfortable to wear for hours on end. However, the noise leakage from the open-backed design is very high and could be the cause of domestic warfare, and the performance with music (to say nothing of the interesting finish) are drawbacks.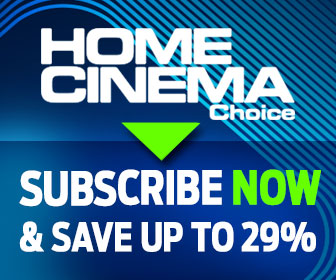 Home Cinema Choice #316 is on sale now

, featuring: Samsung Neo QLED TV; Monitor Audio Atmos system; battle of the SVODs; disaster movies on Blu-ray; BenQ UST projector; disc reviews; opinion; and more.
Want to see your home cinema system featured in the pages of HCC? Click
here
for more info.