AVTech Awards: the best home cinema and hi-fi hardware, 2019/2020
Our annual awards celebrate the very best home cinema and hi-fi hardware you can buy, from 4K TVs and projectors to Dolby Atmos speaker systems, AV receivers, soundbars and subwoofers, to stereo amplifiers, turntables, DACs, headphones and more...
---
Best High-End OLED TV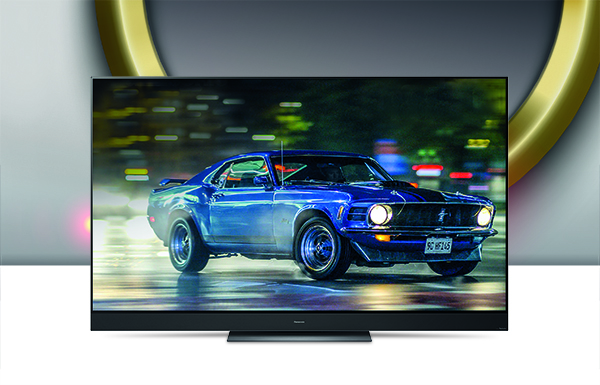 For its range-topping TV, Panasonic deploys a bespoke 'Professional Edition' OLED panel, powerful processing, and Hollywood tuning to deliver reference-grade imagery. Shadow detailing is exceptional, colours have both vibrancy and nuance, and the clarity and dynamism of its 4K HDR pictures (including Dolby Vision and HDR10+) demands your attention. This TV is more than just a premium display, though: twin Dolby Atmos upfiring speakers in the GZ2000's elegant bezel combine with its front-facing speaker bar, creating a soundstage with dramatic scale. 55in not large enough? There's a 65in version too...
Read our
Panasonic TX-55GZ2000 review
---
Best Value OLED TV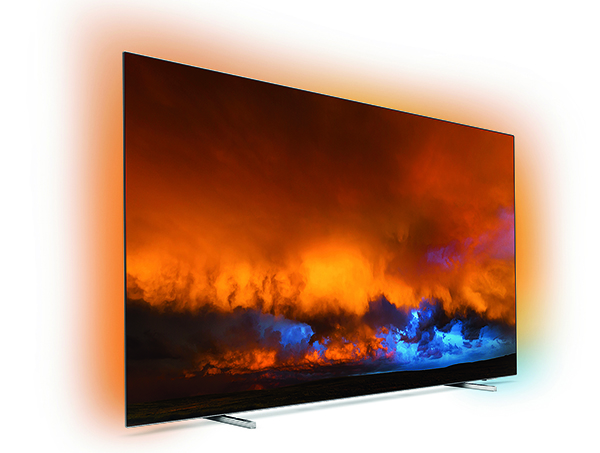 Philips continues to boost the appeal of its OLED TV stable, refining picture performance, expanding the feature set and smartening up hardware design. This keenly priced model (available, as the OLED854, with an alternative pedestal stand) adds Dolby Vision playback and Dolby Atmos decoding, a new dual-chip processing engine, and will grace any living space courtesy of its slim bezel and immersive Ambilight illumination system. Its pictures are characterised by impactful HDR highlights, naturalistic skin tones and pristine detail, and user adjustments are myriad. This is ready to take centre stage in your movie room.
Read our
Philips 55OLED804 review
---
Best LCD TV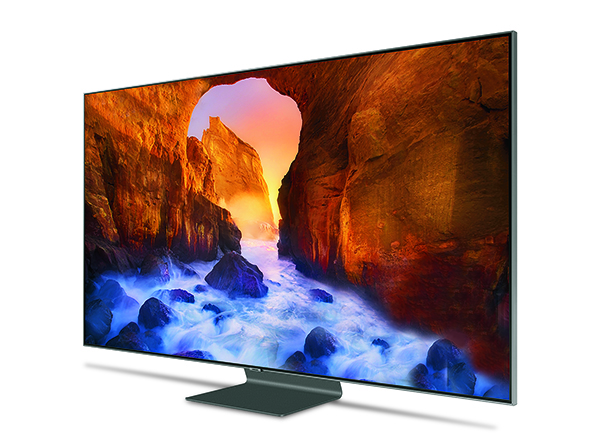 This largescreen LCD is designed with picture purity in mind, blending the colour handling and brightness talents of Samsung's Quantum Dot QLED technology with a 480-zone local dimming engine and direct backlight. The result is a best-in-class viewing experience that's primed for 4K HDR Blu-ray, with a wide viewing angle to reach every seat in the house. The external connections box, slick smart TV system, and effective voice control add to this premium set's allure.
Read our
Samsung QE65Q90R review
---
Best 8K TV
The monstrous 85in screen of this Master Series LCD TV gets the best from its 8K resolution. Imagery is crystal-clear, while the set's unprecedented brightness, precisely managed by advanced processing and multizone local dimming, brings impact to HDR material. Upscaling of 4K and HD sources is naturalistic, and motion handling impressive. Backing up the class-leading visuals is Sony's Acoustic Multi-Audio sound system, which partners forward-facing speakers with rear-mounted woofers for a wide, large, full-range performance.
Read our
Optoma UHZ65UST
Optoma's UHZ65UST introduces largescreen home cinema images without the traditional installation considerations of a projector. Able to craft a 100in picture from a throw distance of less than a metre, it's designed for living room setups, and is aided by a 3500 Lumens brightness rating that ensures pictures retain pop even in daylight viewing. The DLP optics deliver a 4K resolution, supported by HDR playback and the projector's trio of HDMI inputs. The onboard sound system, developed by brand stablemate NuForce, creates a punchy, clear and detailed stereo soundstage that's far above the projector norm, and serves double duty as a fuss-free Bluetooth speaker.
Read our
Optoma UHZ65UST review
---
Best Value Projector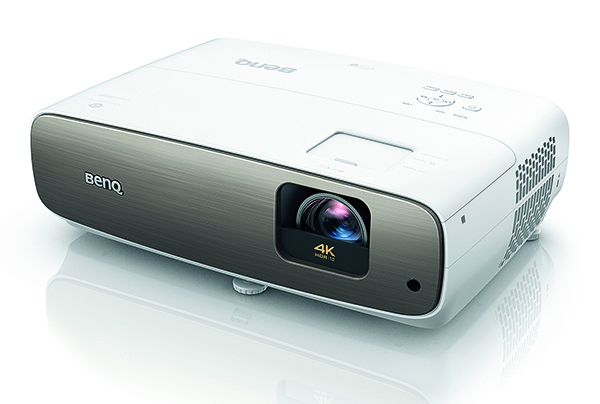 For its latest range of home cinema projectors, BenQ has taken an admirably purist stance when it comes to colour performance. The eminently affordable W2700 benefits from refinements to its lens array and colour wheel, plus factory calibration of every unit, to guarantee REC.709 colour delivery out of the box and the option of a more expansive gamut for 4K HDR playback. Put to work with standard Blu-ray and UHD disc sources, this projector proves consistently enjoyable – pictures showcase supreme sharpness, authentic hues and solid dynamics, and BenQ provides the tools to tweak them to taste. Compact and stylish, with a 1.3x zoom bringing setup flexibility and onboard speakers delivering all-in-one entertainment, the W2700 is a cracker at its price point.
Read our
BenQ W2700 review
---
Best High-End Projector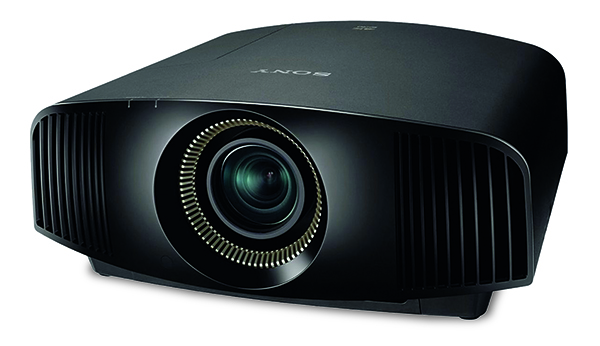 A native 4K HDR projector for dedicated home theatres, Sony's VPL-VW570ES takes a premium approach to design, features and performance. Focus, zoom (2.06x) and vertical/horizontal lens shift controls are all motorised, making setup a snap, and the elegant chassis design means this large-footprint projector doesn't dominate your décor.
Most vitally, it's a supremely accomplished performer. Contrast and brightness are boosted over Sony's entry-level VW270ES model, and this pays dividends with HDR playback – the dynamic iris responds well to changing content, and efficient tone mapping gives highlights real impact while maintaining a brilliant black level. Colour reproduction is vibrant, 4K sources look razor-sharp, and the projector's Reality Creation processing enhances 1080p material with panache. This is a first-class home cinema performer, worthy of a super-size screen and a front-row seat.
Read our
Sony VPL-VW570ES review
---
Best High-End Soundbar
Sennheiser's debut soundbar was worth 
the wait. A single-enclosure system incorporating 
13 drivers, it aims to deliver the immersive 
audio of a 5.1.4 speaker setup – and succeeds. Sennheiser's own Ambeo signal processing adds another layer of sonic immersion to Dolby Atmos playback, and completely transforms two-channel sources. Its soundscapes are full-bodied, courtesy of the soundbar's quartet of woofers, while dialogue and effects are projected with clarity and attack. Well-judged presets, HDMI switching and mic-assisted setup complete an excellent package.
Read our
Sennheiser Ambeo Soundbar review
---
Best Value Soundbar

Movie fans seeking a simple, unobtrusive 
and well-priced alternative to their TV's onboard speakers – and a tangible step up in sonic quality – should put JBL's Bar 2.0 All-In-One at the top 
of their shopping list. The relatively compact cabinet (61cm wide and 6cm tall) and understated design belies the potency of its stereo driver array and onboard amplification – this 'bar unearths basslines and low-frequency effects from film and TV, has an expressive midrange that ekes out nuances in dialogue and soundtracks, 
and a clean, crisp treble performance that adds 
a sense of space to the soundfield. Equally impressive is JBL's dedication to ease of use. 
HDMI ARC and optical digital audio inputs handle TV hookup, onboard Bluetooth caters to streaming music fans, and control comes 
via the Bar 2.0 All-In-One's slim, uncluttered remote. This really is about as plug-and-play 
as it gets.
Read our
JBL 
Bar 2.0 All-In-One review
---
Best AV Receiver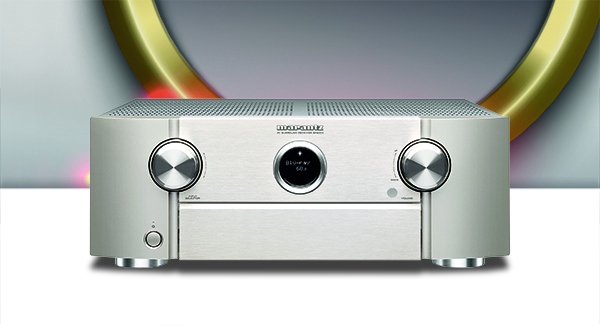 Marantz's upper mid-range receiver lands on your AV rack 
with an extensive feature set, gorgeous styling and a multichannel performance that manages to be both muscular and musical. 
A nine-channel model (with 11-channel processing through external amplification), it's primed for Dolby Atmos/DTS:X setups, and supports IMAX Enhanced content, too. Connectivity is exemplary, ranging from eight 4K HDR-capable HDMI ports to a phono MM input for vinyl junkies, while streaming functionality encompasses Wi-Fi, Bluetooth, Apple AirPlay 2 and the HEOS multiroom platform. In use it's thrillingly dynamic, with detail and precision in abundance.
Read our
Marantz 
SR6014 review
---
Best Value AV Receiver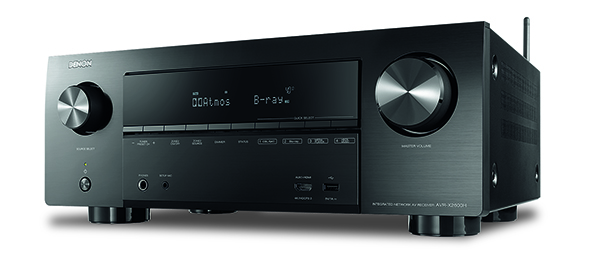 Mixing on-trend functionality with the performance prowess brand fans expect, Denon's cost-conscious AV receiver is an unqualified bargain. This seven-channel model doesn't lack for amplifier power, and takes dynamic soundmix theatrics in its stride while cleanly separating effects and dialogue. It has a crowd-pleasing sonic signature that's also suited to music – source options include Bluetooth, Apple AirPlay 2 and integrated streaming services. And part of the allure of the AVR-X2600H isn't even its sound quality – Denon's user interface and Setup Assistant mode are faultlessly designed. Add an affordable speaker package, and away you go...
Read our
Denon AVR-X2600H review
---
Best AV Processor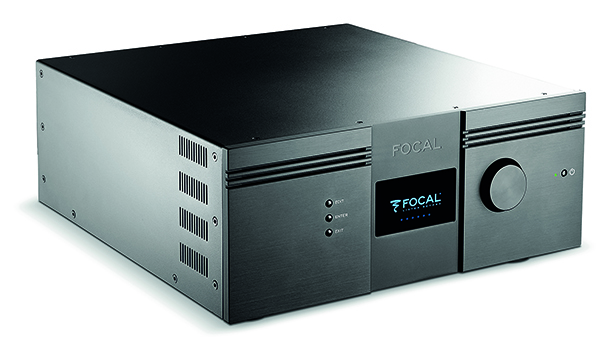 Not only does Focal's home cinema processor (Dolby Atmos, DTS:X, Auro-3D) handle up to 16 channels, it backs up this feature trick with 12 channels of onboard amplification. The result is a fantastically flexible system hub, with 20Hz-20kHz Dirac Live room calibration – plus full manual configuration – provided to fine-tune performance. System builders will appreciate its accommodating nature; end users will revel in its cohesive, nuanced soundstaging and the energy and drive brought by its power reserves. This is high-end hardware fit for the finest of setups.
Read our
Focal Astral 16 review
---
Best Floorstanding Speaker System
Klipsch Reference Premiere 5.1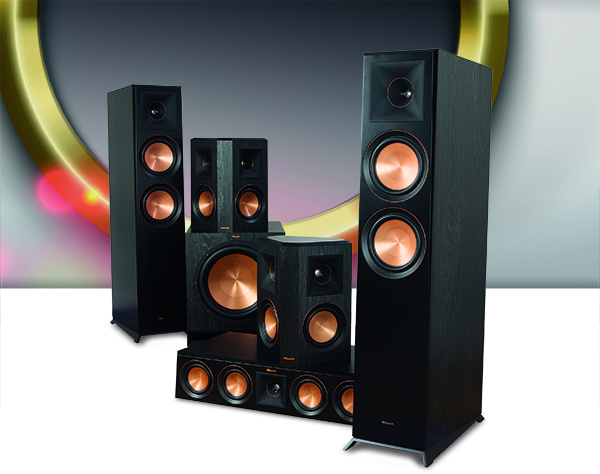 This multichannel package culled from Klipsch's Reference Premiere range delivers the bold, powerful performance you'd expect from its sizable floorstanders and 12in subwoofer, but there's also a remarkable sensitivity and ability to resolve the tiniest of sonic details to consider. Klipsch's Tractrix Horn high-frequency drivers effortlessly convey the fizz and sparkle of movie soundmixes, the speakers' midbass drivers add body and scale, and the subwoofer ranges deeper still. Dedicated surround enclosures increase the enveloping effect while Reference Premiere Dolby Atmos upfirers can be added for even more immersion...
Read our
Q Acoustics 3010i Cinema Pack
From the slender subwoofer to the speakers' chrome driver rings and recessed binding posts, the attention to detail in this compact home cinema system catches the eye. Given a film mix, it's the balanced and naturalistic sound performance that catches the ear. There's a refinement here that's unexpected at the price, and the identical quartet of 3010i standmount speakers ensures this trait is carried from front-of-house to the surround channels. The twin-woofer centre speaker is authoritative with dialogue, and Q Acoustics' subwoofer blends immaculately with its passive partners.
Read our
Q Acoustics 3010i Cinema Pack review
---
Best Dolby Atmos Speaker System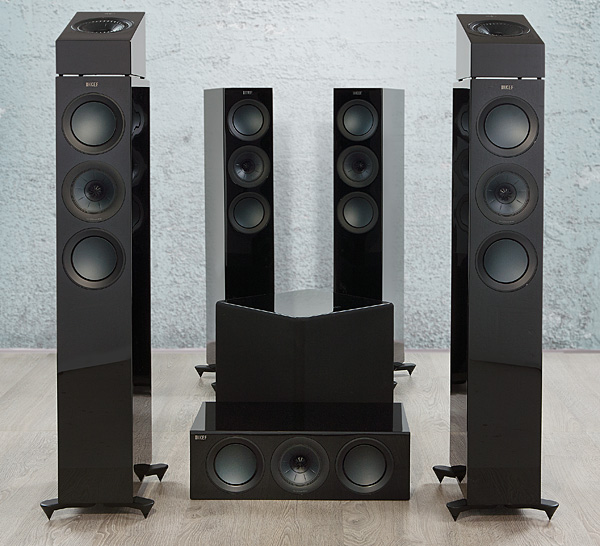 Add KEF's R8A Dolby-enabled speakers to its R5 floorstanders for front and surround, bolster with bass from the Kube 12b subwoofer, and pepper with dialogue via the R2c centre channel, and you arrive at a soundfield with overhead immersion, towering scale and an enjoyment across the frequency band. KEF's Uni-Q coaxial driver resides in each cabinet, bringing an even tonality to mids and highs, while the system's battery of 5.25in woofers brings rich bass to the fore. Aesthetics and build quality are also superb.
Read our
KEF R Series 5.1.2 review
---
Best Ultra HD Blu-ray player

A universal disc-spinner for the 4K era, the UDP-LX500 is engineered to extract detail from network audio and multichannel discs, and convey the vibrancy and contrast dynamism of Ultra HD Blu-ray. For the latter, Pioneer provides support for Dolby Vision and HDR10+ content, 4:4:4 upsampling for smooth colour gradations, and a video output tailored to your home cinema display, be it an LCD TV, OLED TV, or projector. When it comes to audio, the player's rigid-chassis construction and circuit refinements give a solid foundation for an engaging, organic delivery of CDs, SACDs and digital files. This premium performance comes wrapped in a gorgeous full-width design.
Read our
Pioneer UDP-LX500 review
---
Best Value Subwoofer
Arendal Sound 1961 Subwoofer 1S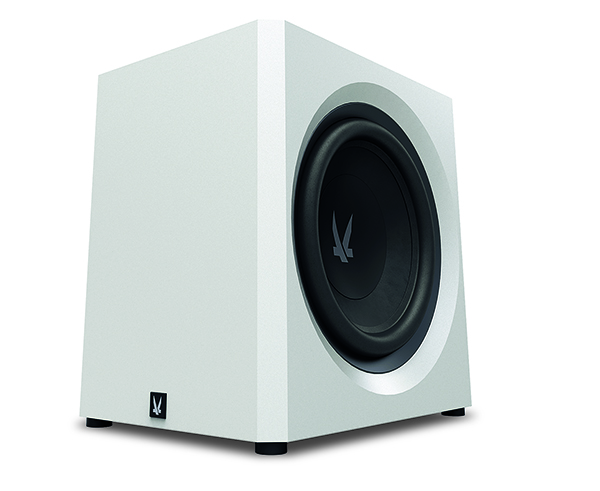 Although the entry-level model in Arendal's stable, and priced to appeal to those taking their first steps into serious subwoofer territory, there's more to the 1961 Subwoofer 1S than just a 12.2in custom driver in a sealed HDF cabinet. This bassmaker also introduces Arendal's Avalanche 550IQ digital amplifier platform, which unlocks setup features (including a three-band parametric EQ) not normally found at this level. It's a sub that digs deep, hits hard but retains control – and can be tailored to your room.
Read our
Arendal Sound 1961 Subwoofer 1S review
---
Best Subwoofer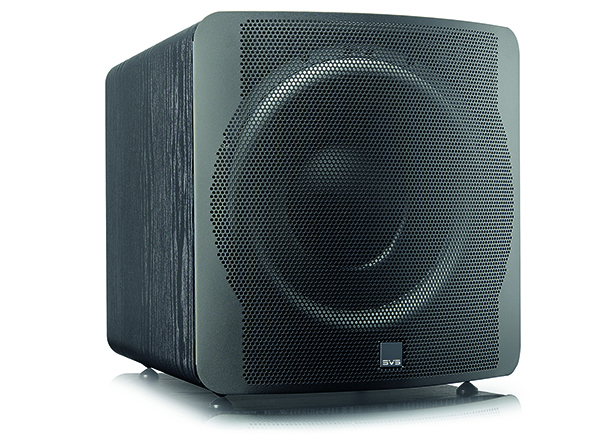 Considering the SVS SB-3000 utilises a 13in bass driver – engineered specifically for this model – its form factor is delightfully compact. The price tag is agreeable too for a cinema sub that incorporates the smartphone app-based EQ/setup system first debuted in the brand's flagship 16-Ultra Series. A Sledge amplifier (rated at 800W RMS/2.5kW peak) and Analog Devices DSP engine provide the brawn and brains to conjure a bass performance that mixes sheer power and depth with authority and composure. It's small but deadly, and incredible value for money.
Read our
SVS SB-3000 review
---
Best High-End subwoofer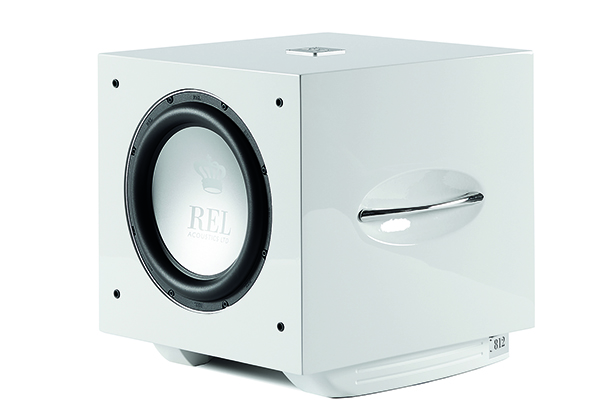 This premium sub combines a front-firing 12in woofer with a down-firing 12in passive radiator, resulting in an astonishing low-end extension delivered with impressive control. Thunderous bass effects arrive with the expected slam and weight; more subtle soundtrack elements benefit from the S/812's subtlety and grace. Extensive connections – including simultaneous low-/high-level inputs and optional wireless transmission – make integration easy, while REL's unique stackable design will tempt you to buy more...
Read our
REL S/812 review
Looking for the best in hi-fi? Then check out these award-winners...
---
Best Floorstanding Loudspeaker
KEF
 R11
Taking inspiration from KEF's flagship Reference loudspeaker range, the R11 tops the revamped R Series with the latest generation of its celebrated Uni-Q tweeter/midrange array, placed here between no fewer than four dedicated bass units. Its sleek but substantial 1.2m-tall cabinet and eye-catching looks are matched by a rich, airy and enthralling sound that puts many more expensive loudspeakers to shame. Music comes to life with precise focus and detail thanks to that single-point Uni-Q driver, the performance underpinned by a robust and weighty bass register.
---
Best Standmount Loudspeaker
Monitor Audio Gold 100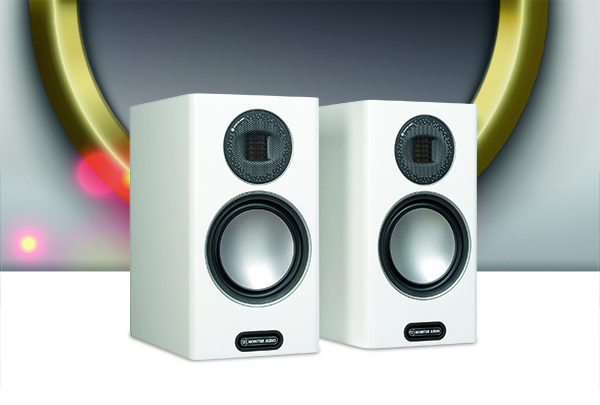 Sitting at the entry level of the recently revamped Gold range, the fifth-generation Gold 100 sports drivers derived from Monitor Audio's flagship Platinum II line. It employs a ribbon-style MPD (Micro Pleated Diaphragm) tweeter partnered with an RDT-II 6.5in mid/bass unit, featuring the latest version of MA's C-CAM driver technology. This superior standmount has a knack for delivering a clean and focused sound across the midrange and treble, ensuring musical involvement whatever the style, while bass has both speed and a level of richness to excite. Go for Gold!
---
Best Hi-Fi Network Player
Melco N10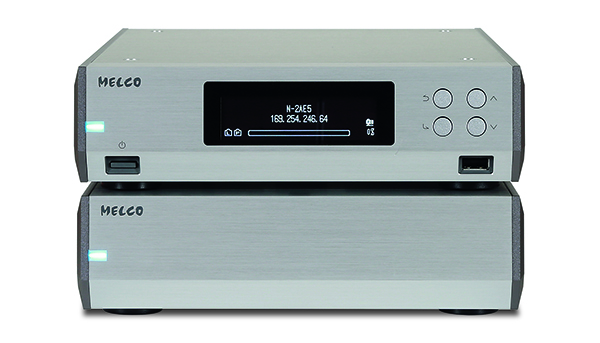 Comprising a 3TB storage/player and outboard PSU, this two-box digital music source provides storage, backup and digital playback of LPCM music files to 384kHz/32-bit as well as DSD formats to DSD512, and can stream from a range of online music services. With no obvious sound signature of its own, the N10 puts music to the fore from the most 'audiophile' of recordings through to dense and murky albums of yesteryear. Moreover the ease of use and slick file handling of this music library ensures the user experience is no less impressive.
---
Best High-End Integrated Amplifier
Mark Levinson No5805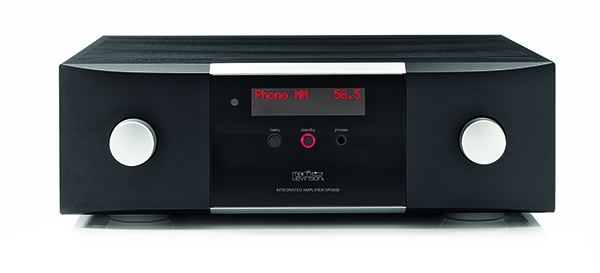 This flexible high-end integrated has a remarkably fine-sounding MM/MC phono stage and can handle both line-level analogue sources as well as LPCM and DSD digital media. Power output is conservatively rated at 2x125W into 8ohm while its musical presentation, simultaneously bold in colour and rich in detail, is underpinned by a robust bass. These qualities allow the finest of loudspeakers to really shine while flattering those that are perhaps a little shy in the lowest registers.
---
Best High-End Power Amplifier
Constellation Centaur II 500 Stereo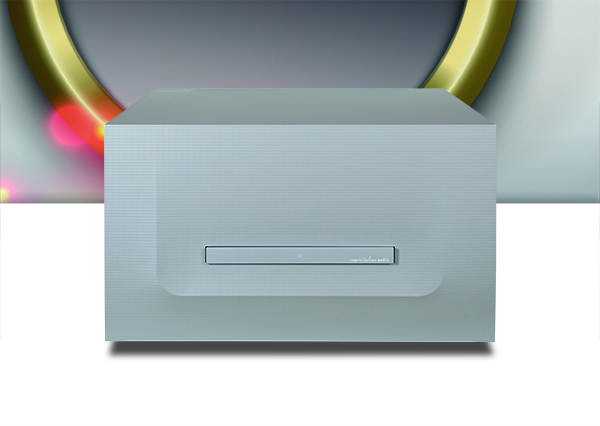 With its big, bluff edifice – all 68kg of it – the Centaur II 500 Stereo power amp is a true high-end heavyweight. Rated at 500W per channel with a power supply derived from the flagship Hercules II, it brings serious muscular clout to the party. Connectivity includes a choice of two balanced (XLR) inputs – one high gain, the other 'Direct' lower gain – and one single-ended (RCA) input. It delivers all the power, clarity and dynamics anyone could want from their music, combining its sheer might with the speed, delicacy and finesse required to illuminate recordings in an entirely convincing fashion.
---
Best High-End Loudspeaker
GoldenEar Triton Reference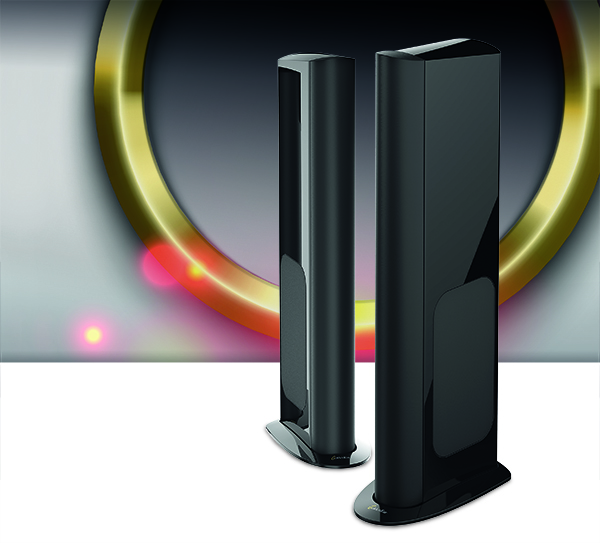 An ideal introduction for UK audiophiles to this US brand, GoldenEar's near-1.5m tall tower is a three-way floorstander with a built-in active subwoofer. The slender profile conceals no fewer than three powered bass units and four ABRs, two upper-bass/mid drivers and a HVFR (High-Velocity Folded Ribbon) tweeter. It paints an impressive sonic picture, combining massive bass weight with a nimbleness and resolution of subtle musical detail that's enthralling. It unleashes considerable room-shaking power in larger rooms, yet is equally adept at making music without 'over-driving' smaller spaces.
---
Best Stereo Integrated Amplifier
Naim Nait XS 3

Retaining the chic, minimalist chassis of its predecessors, this third-generation integrated amplifier introduces an updated, discrete Class AB circuit design and adds a moving-magnet phono stage. Power output is rated at 2x70W into 8ohm with enough grunt in reserve for the XS 3 to grapple with any likely partnering loudspeaker. It ticks all the right 'hi-fi' boxes with a well-defined, highly detailed and carefully ordered sound, but more than this, the new Nait really sings and transports the listener deep into the musical event. With a rhythmic dexterity and real punch at high volumes, this amplifier looks set to be the life and soul of any party.
---
Best Value Stereo Integrated Amplifier
Quad Vena II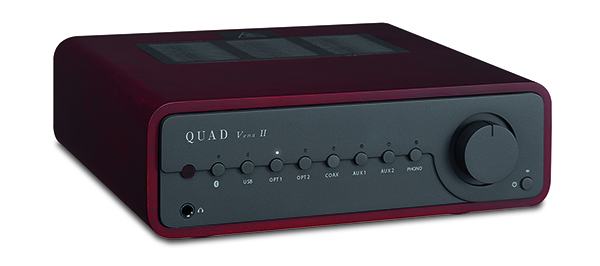 Some may argue that Quad's original Vena integrated amplifier was one of the best-sounding compact models available on the market and needed little improvement. Then along came the Vena II. Five years in the making, this follow up delivers even greater input flexibility with its added MM phono stage, Bluetooth (supporting aptX and AAC codecs), and USB-B connection with enhanced file format support for LPCM and DSD up to DSD256. With three S/PDIF and two RCA line inputs also included, the Vena II has all the bases covered. In practice, it's a modestly powerful little amp boasting real-world speaker driving capabilities – it rocks out with excellent warmth and a big mature sound that's even more magnificent than its predecessor.
---
Best USB/Network DAC
Mytek Brooklyn Bridge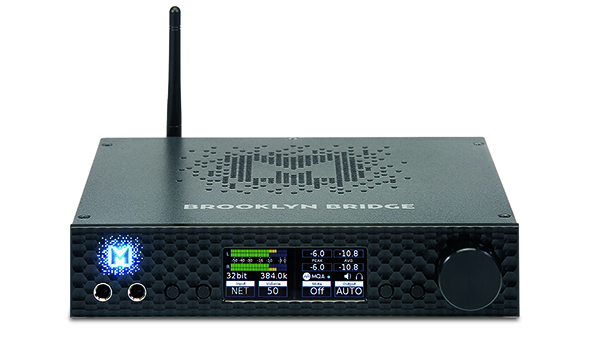 This comprehensive one-box USB DAC is a complete streaming platform and network-attached music-playing solution equipped with Ethernet, Wi-Fi and USB-A connectivity, and even boasts a headphone amp and phono stage. It can stream directly from a UPnP server/NAS drive, handles sample rates up to 384kHz, is fully compatible with DSD up to DSD256 and is MQA certified. Regardless of source, its top-notch performance means articulate bass lines, crisp, clear vocals and an incisive treble, all wrapped up in a believable musical soundstage.
---
Best Value Turntable
Pro-Ject Audio Systems X1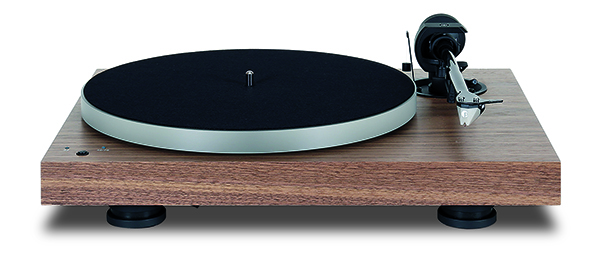 Further advancing Pro-Ject Audio Systems' turntable range, the X1 pays homage to its debut model from 1991. It employs a plinth made from a low-resonance MDF material partnered with a 1.5kg acrylic platter and AC synchronous motor with three-speed control. The deck is packaged with the company's Pick-IT S2 MM cartridge – developed with Ortofon – and fitted to one of its 8.6in carbon/aluminium tonearms. The X1 recreates a sound that's wide in scale and surprisingly deep too, lending most music on vinyl a really immersive feel. More than just a worthy successor to the original, the X1 is a highly accomplished design in its own right.
---
Best High-End Turntable
SME Model 12A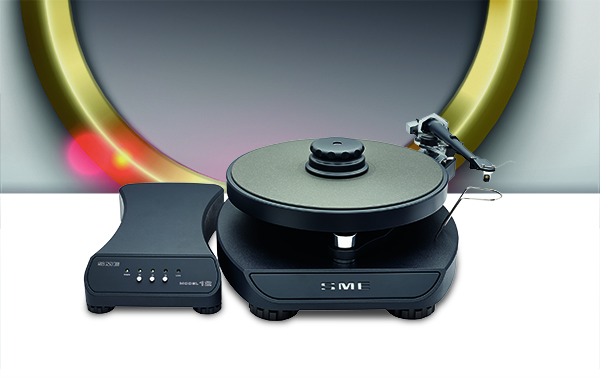 Based on SME's Synergy turntable package, the Model 12A comes equipped with the company's 309 tonearm, but leaves you free to partner it with the cartridge and phono stage of your choice. Available in either dark grey or (very) dark blue, this no-nonsense, user-friendly belt-driven deck employs a 19mm diameter main bearing, machined from high-chrome tool steel, supporting a 4.6kg alloy main platter. The platter starts up swiftly and, with your choice of cartridge in place, rewards with a sound that's taut and highly detailed, cutting straight to the heart of the musical mix.
---
Best Phono Stage
Musical Fidelity M6 Vinyl

With three configurable inputs, this flexible MM/MC design features custom RIAA equalisation with a series of cartridge loading options, allowing capacitance and impedance settings to be stored for each input. Output is via RCA or balanced XLR connections while a handy mute button prevents pops as you cue-up a track. A subsonic filter is also included to reduce loudspeaker 'cone wobble' should you play any particularly warped LPs. Performance with both MM and MC pick-ups is first- rate, the M6 Vinyl's heady combination of richness and weight achieved without compromising the accuracy of the recording. This is a consistent performer, with impressive emotional hook.
---
Best Hi-Fi One-Box Solution
NAD M10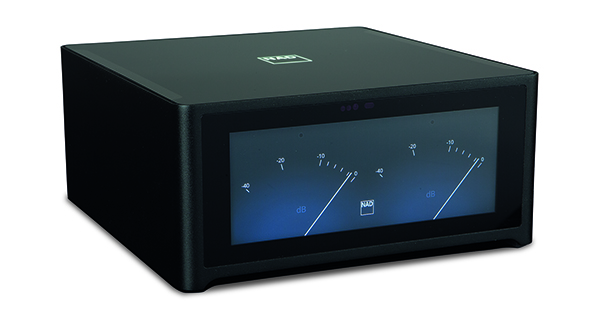 This 'just add speakers' system is fully loaded with a built-in amplifier and DAC and can stream from online music services including Spotify, Tidal, Qobuz and TuneIn radio, as well as boasting MQA certification and being Roon Ready. The M10 can rock hard and sounds so much bigger than its diminutive casework might suggest. Its drive and grip over even very ambitious speakers is remarkable, ensuring NAD's M10 is not only one of the most desirable all-in-one solutions around, but also currently the design to beat.
---
Best Value Headphone
KLH Ultimate One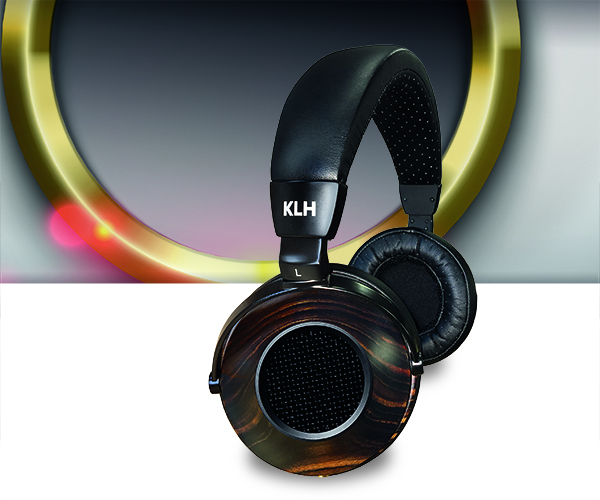 Marking the unexpected renaissance of KLH, the Ultimate One raises the bar for affordable, but very high-tech, open-back headphones. Uniquely at this price, KLH employs 50mm drivers fashioned from beryllium – a material that's both costly and difficult to work with, but that offers an unmatched combination of lightness and stiffness. Furthermore, the real-wood earcups – available in sustainable ebony as standard or zebra wood at extra cost – are joined by luxuriously upholstered ear pads and matching headband. Suitable for use at home or on the move, the Ultimate One yields a consistently insightful and musical sound that's quite remarkable at the price.
---
Best High-End Headphone
Meze Empyrean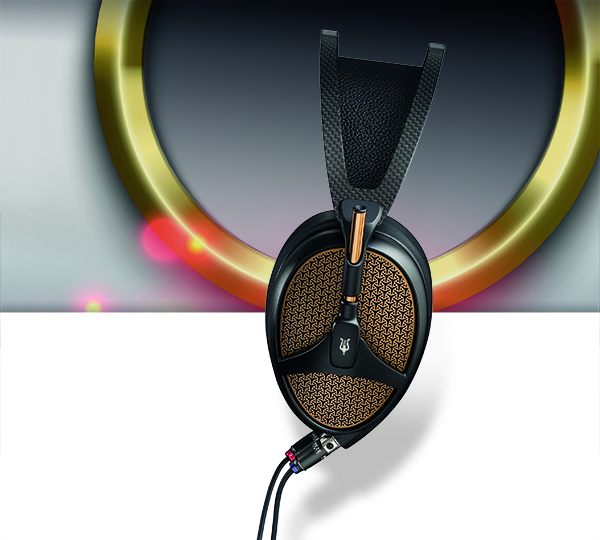 This high-end headphone uses an innovative isodynamic driver with curved rather than straight magnets, while the diaphragm and capsules are contoured to better reflect the natural shape of the ear. The skeletal frame is impeccably finished, employing a mix of aluminium and leather, and affording the Empyrean an air of luxury that's commensurate with its price. A 3m cable with 6.35mm jack is supplied together with a 1.3m cable/3.5mm jack for those who dare to roam. With a supremely musical and gloriously transparent sound, the Meze experience is immediately gratifying, ensuring the Empyrean ranks among the most satisfying headphones money can buy.
---
Best Portable DAC/Headphone Amplifier
AudioQuest DragonFly Cobalt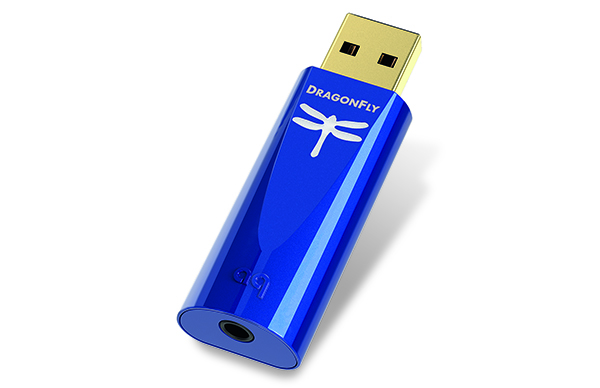 Expanding its formidable line of colourful DAC/headphone amps, each no bigger than a USB thumb drive, AudioQuest's new DragonFly Cobalt takes the promise of 'performance on the go' to an entirely new level. Within its compact, vibrant blue housing, the Cobalt's updated firmware and software supports files up to 96kHz/24-bit (higher rates are downsampled), offers MQA decoding and claims a 2.1V output from its direct-coupled ESS Sabre 9601 amplifier. The logo changes colour to identify the incoming sample rate and, whether used to drive headphones or as a line-level source, the Cobalt's sound is typically fast, bright, crisp and deeply sonorous. A remarkable piece of digital hardware, AQ's Cobalt goes way beyond its intended portable applications.
---
Best High-End DAC/Headphone Amplifier
dCS Bartók
This unashamedly high-end music streaming DAC is the first dCS component to include a headphone amplifier, bringing a high degree of flexibility over multiple file formats, including MQA, with the ability to drive both balanced and unbalanced headphones. Once part of your home network, the dCS Bartók is swiftly configured via a custom app that also offers instant access to various music services. It also streams over Ethernet from a NAS drive and supports all major lossless codecs up to 384kHz/24-bit and DSD up to DSD128 – in both native and DoP guises. It offers the clean, ultra-detailed and expansive sound for which the brand is renowned, delivering music with great passion.
---
Best Multiroom Speaker System
Bowers & Wilkins Formation Duo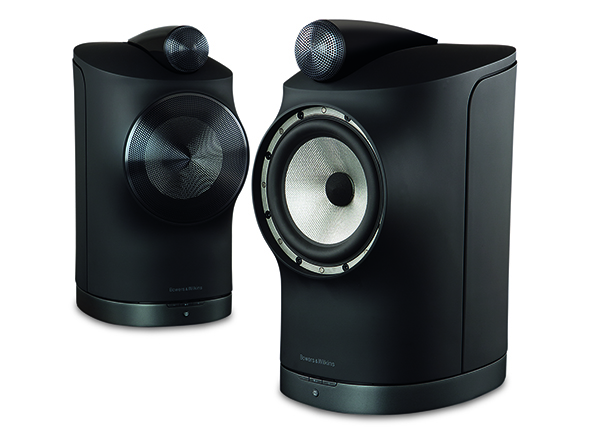 Bowers & Wilkins' Formation platform answers audiophiles' cries for a high-end multi-room network solution. This ecosystem of speakers and add-ons has the ability to wirelessly stream music files up to 96kHz/ 24-bit around the home over its MESH network. The Duo active standmount is the most hi-fi-focused model in the series, using a carbon dome tweeter and the company's Continuum cone material in the mid/bass driver. It's also Roon Ready, but the Duo's core strength lies in its combination of multi-room flexibility with scintillating audio performance. This heady balance of musical enjoyment, lifestyle aesthetics and convenience makes it a winner.
---
Best Active Stereo Music System
KEF LSX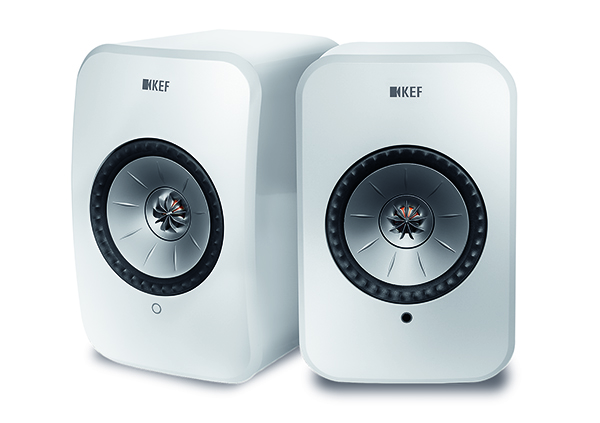 Taking design and tech cues from the ground-breaking LS50 Wireless active loudspeaker, the LSX is smaller, simpler and more affordable. Powered by a Class D amp, it delivers 100W to each Uni-Q driver. Physical inputs include Toslink optical and a 3.5mm mini-jack. AptX Bluetooth, AirPlay 2, Spotify Connect and Tidal wireless are built in, and direct streaming from a NAS drive or computer via DLNA supports files up to 192kHz/24-bit. A control app allows you to tweak the sound according to placement and taste, allowing you to craft a pitch-perfect, tonally smooth and thoroughly seductive musical performance.

SPONSORED VIDEO

SPONSORED VIDEO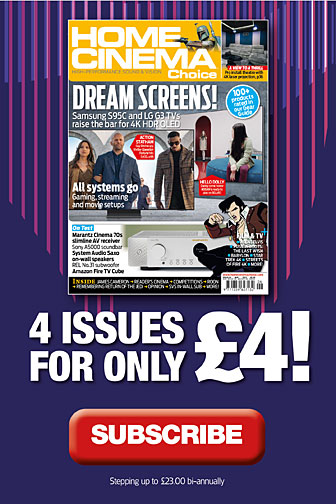 Home Cinema Choice #332

is on sale now, featuring: Samsung's 8K flagship; Anthem AVM 90 processor; B&W 800 Series Diamond; LG smart projector; Hollywood box office bombs; Hitchcock 4K; and more
Want to see your home cinema system featured in the pages of HCC? Click
here
for more info.