AVTech Awards 2018/2019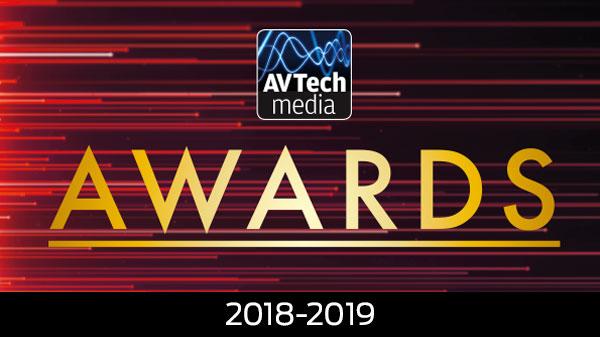 Welcome to the AVTech Awards for 2018/19. Here, the UK's premium AV magazine brands – Home Cinema Choice, Hi-Fi Choice, and Hi-Fi News & Record Review – come together to celebrate the very best music and movie hardware you can buy.
Every month we test and review more hi-fi, TV and home theatre equipment than any other organisation in the UK, and our annual Awards are informed by this pool of experience. Winning products range from headphones and portable music players to flagship floorstanding loudspeakers; from 4K TVs and projectors to Ultra HD Blu-ray players and AV receivers; from USB DACs and headphone amps to turntables, integrated and pre/power amplifiers and every black box and cable in between.
So whether you're a two-channel music fan or home cinema enthusiast, or someone seeking the best of both worlds, let the AVTech Awards be your guide...
---
Best OLED TV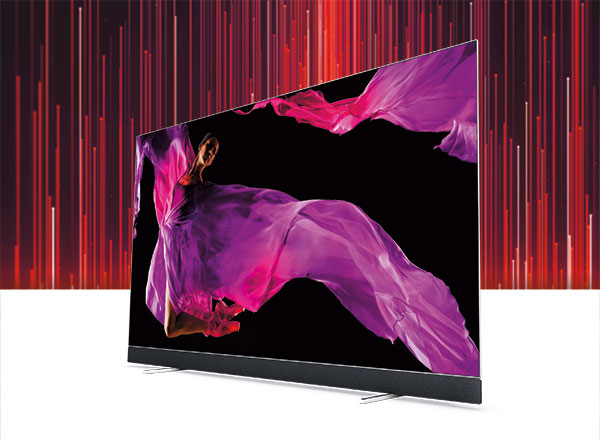 Philips' P5 processing engine is the beating heart of this premium OLED display, fine-tuning incoming sources and delivering a picture performance that adds a welcome level of impact to the technology's trademark best-in-breed black levels. 4K HDR sources dazzle with clarity and rich contrast while regular HD and Blu-ray material is upscaled with panache. An exclusive partnership with audio marque Bowers & Wilkins sees this 65in flatscreen bolstering its images with clean, balanced, full-range sonics, while the TV's overall design and build is first-rate.
Read our
Philips 65OLED+903 review
---
Best High-End LCD TV
Few 4K TVs pack as much of a visual punch with Ultra HD Blu-rays as Samsung's QE65Q9FN. Capable of searing bright highlights, deep black levels and a vibrant, voluminous colour palette, this direct-lit LED TV (with local dimming) is a perfect partner for your movie collection. The appeal doesn't end there, of course. Samsung's One Connect box provides a neat, single-cable installation to join the set's discreet styling, while smart features (including voice interaction and 4K-enabled video-on-demand) are well-integrated within Samsung's slick user interface.
Read our
Samsung QE65Q9FN review
---
Best Value LCD TV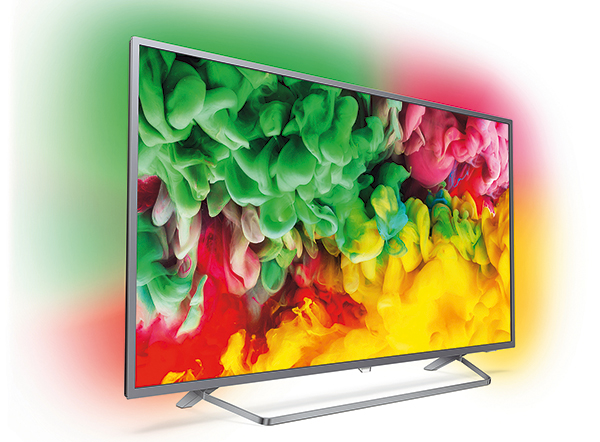 At the affordable end of the flatscreen TV market, Philips' 43PUS6753 is hard to beat. A living room-friendly 4K set, it appeals with its neat design and Freeview Play tuner, while the SAPHI smart platform is a cut above the entry-level norm, stocked with app options and intuitive to navigate. As for its images, the use of direct LED illumination yields uniform black levels, joined by HDR highlights and vibrant colours – the latter are given a visual boost by Philips' customisable Ambilight backlighting tech. A superb blend of picture quality and feature functionality.
Read our
Philips 43PUS6753 review
---
Best Value Projector
BenQ's compact and cutely styled DLP projector brings largescreen 4K entertainment to a wider audience than ever. Setup is simple, the onboard 'Resonant Chamber' speaker provides a useful alternative to a separate system, and its imagery is always beguiling – detail-rich, with smooth motion and balanced and convincing HDR replay. Switch to 3D Blu-ray, a format ripe for projection, and the TK800 delivers crisp, bright and enveloping stereoscopic visuals.
Read our
BenQ TK800 review
---
Best Projector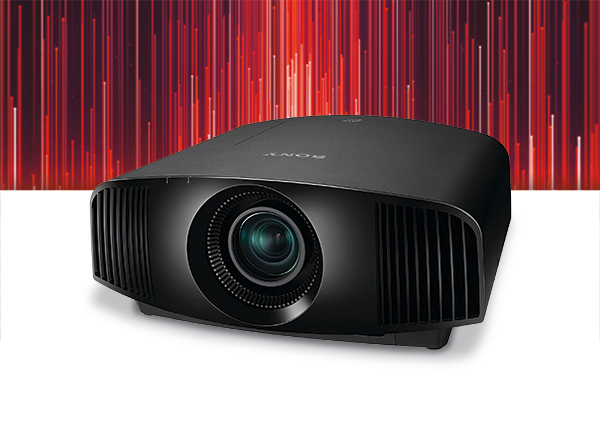 Motorised zoom and focus controls, an expansive throw ratio and vertical and horizontal lens shift make Sony's VPL-VW270ES projector easy to accommodate in any cinema room – the quality of its pictures, meanwhile, keeps you rooted to your seat. Contrast, clarity and colour depth with 4K HDR sources are stunning, aided by superb light management and motion handling, while precise upscaling pushes the wow-factor with 1080p discs. For an impactful home cinema experience, this premium projector has to be seen to be believed...
Read our
Sony VPL-VW270ES review
---
Best AV Processor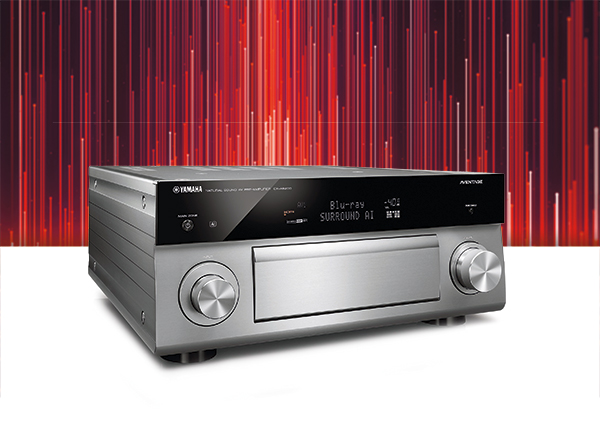 This new revision to Yamaha's top-of-the-range AV controller layers extensive functionality on top of a premium performance. An 11-channel design with balanced XLR output for compatible amplifiers, the CX-A5200 naturally supports Dolby Atmos and DTS:X decoding, but adds Surround:AI processing for a one-touch boost to its sonic delivery. The HDMI implementation is forward-thinking, providing three outputs and catering for 4K HDR passthrough including the Dolby Vision standard. A streamlined remote control, class-leading app, integration with Yamaha's MusicCast multiroom platform and an eye-catching price tag complete a superb package.
Read our
Yamaha CX-A5200 review
---
Best Value AV Receiver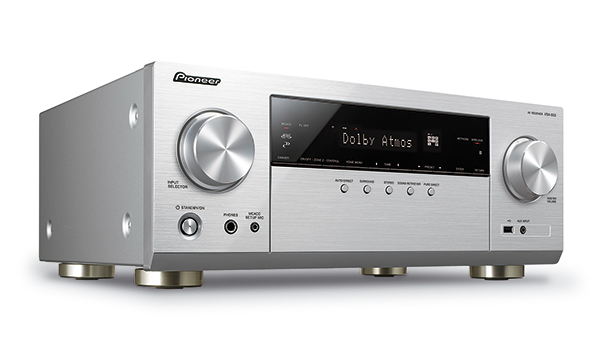 Designed for 5.1.2 or 7.1 speaker setups, Pioneer's VSX-933 astonishes with its value for money. This AVR complements its headline home cinema prowess with wide-ranging network/streaming talents, including Chromecast Built-in and multiroom options, and delivers it all with an ease-of-use perfect for the price point. There's a blockbusting side to its performance too, with Pioneer's Class D Direct Energy amplification showcasing agility and punch, leading to an immersive experience with film and TV material.
Read our
Pioneer VSX-933 review
---
Best High-End AV Receiver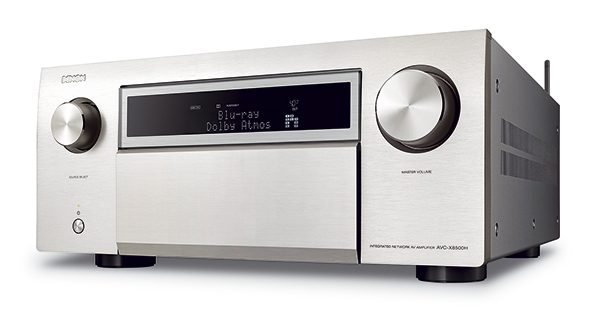 Denon takes home cinema to another level with its AVC-X8500H, integrating 13 amplifier channels into a single chassis and providing unprecedented flexibility for system builders. Want to add front width speakers to a 7.2.4 Atmos setup? Here you can, making use of a features roster that includes Auro-3D compatibility and Audyssey MultEQ XT32 calibration. Called into action with a movie soundmix, this AV heavyweight responds with excellent FX steerage, a three-dimensional soundstage and dramatic dynamics. It's as impressive as it is ambitious.
Read our
Denon AVC-X8500H review
---
Best Ultra HD Blu-ray Player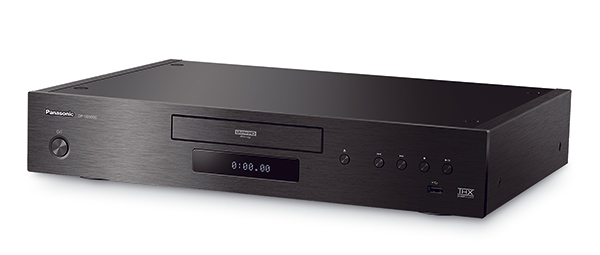 The DP-UB9000 gets the very best from Ultra HD Blu-ray sources, and wraps its pixel-perfect performance in a luxuriously engineered chassis fit for the finest cinema rooms. Its pictures are sensational. Exquisite fine detailing is joined by flawless colour saturation and gradations courtesy of Panasonic's 4K High Precision chroma processing, while its HDR Optimiser tool adjusts video output to suit your display, be it TV or projector. Support for both the HDR10+ and Dolby Vision formats provides welcome futureproofing, while extensive connections include a stereo XLR output for audiophile setups. The DP-UB9000 is worthy of its flagship status.
Read our
Panasonic DP-UB9000 review
---
Best High-End Soundbar
For proof that a soundbar system can rival the performance of a traditional AV setup look no further than Samsung's 2018 range-topper. Here, ease of use and installation are joined by a 7.1.4 Dolby Atmos/DTS:X presentation; upfiring drivers in both the main soundbar and wireless rear units create the all-important height layer, while the wireless 8in subwoofer underpins the soundstage with rich LFE. Combine with a 4K display for a cinematic experience without the cable clutter, making use of a feature set that includes HDMI switching, Bluetooth streaming and automatic EQ.
Read our
Samsung HW-N950 review
---
Best Value Soundbar

This Entry-level soundbar from JBL nails the brief of beefing up TV audio without breaking the bank. A stereo design with a compact, curved chassis, it surprises with its wide-ranging connectivity (HDMI ARC, Bluetooth, USB, digital optical audio and 3.5mm) and serves up a crowd-pleasing performance. Bass from dual onboard woofers adds impressive scale, while dialogue is well-projected and soundtrack details cleanly separated. Music, Movie and Voice presets cater to different source material, and JBL's excellent Surround mode effectively widens the two-channel soundstage. It's a fine addition to JBL's Bar lineup.
Read our
JBL Bar Studio review
---
Best Compact Speaker System
Anyone looking to equip a media room with a blink-and-you'll-miss-it speaker array should investigate Q Acoustics' 7000i 5.1 Slim. As the name suggests this system has been designed to be discreet (with adjustable stands doubling as wall-mounts for a tidy installation), but it makes no compromise when it comes to clarity, balance and surround sound cohesion. Identical driver implementations across the five satellite speakers create a seamless soundfield, complemented by tight, controlled bass from the svelte subwoofer. This is a package that takes complex film mixes in its stride.
Read our
Q Acoustics 7000i 5.1 Slim review
---
Best Dolby Atmos Speaker System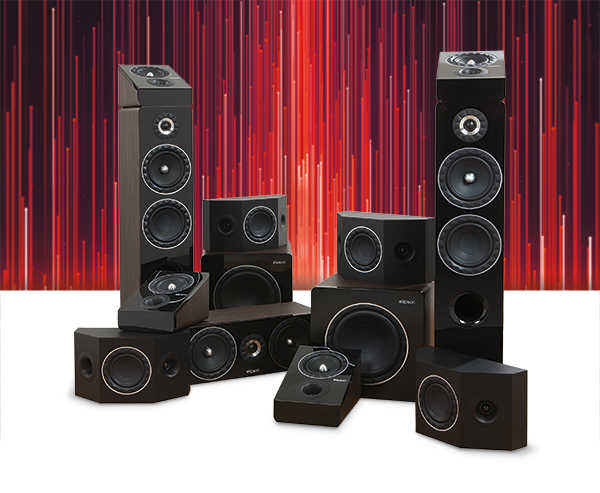 Gorgeous looks, enthralling sonics and impressive value come together in Elipson's Dolby Atmos array. Comprising twin subwoofers, dipole surrounds, a full-size LCR stage and four upfiring units, this 7.2.4 system is about as immersive as you can get. The presentation is dramatic and forceful, but delicate when necessary. Bruising bass swells are married to clean mids and crisp highs, and effects positioned with pin-point accuracy. The clean, modern appearance of the Prestige Facet range is another major plus point – the build quality and finish here is exceptional.
Read our
Elipson Prestige Facet 7.2.4 review
---
Best Floorstanding Speaker System
Bowers & Wilkins 700 Series 5.1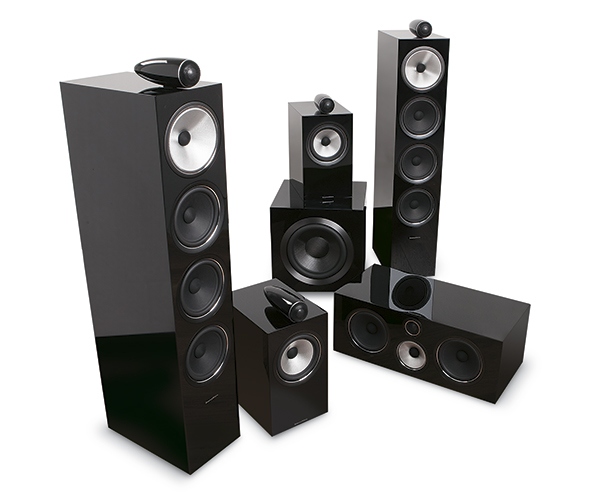 Close relations to B&W's premium 800 D3 Series speakers, the 700 Series models share driver materials, decoupled tweeters and the brand's signature sound. With formidable resolution and precision, seamless integration front-to-rear and a beautifully open, expressive midband, this 5.1 setup is unfazed by whatever material you throw at it. An exhilarating performance mixing subtlety and intelligibility with pure power, delivered by sumptuous enclosures.
Read our
Bowers & Wilkins 700 Series 5.1 review
---
Best In-Wall Speaker System
M&K Sound reimagines its long-running S150 as an in-wall design (the IW150) and the result is a speaker that startles with its transparency and attack, yet can vanish into your cinema room. Layered movie soundtracks are unpicked with ease, the trio of tweeters adding body to high-frequency details blended with a lucid midrange. This package's S150T tripole speakers ensure a wraparound soundfield that's tonally balanced, while M&K's potent X12 subwoofer uses its dual 12in drivers to evoke deep, thunderous LFE. A fantastic, cinematic sound.
Read our
M&K Sound IW150 5.1 review
---
Best Subwoofer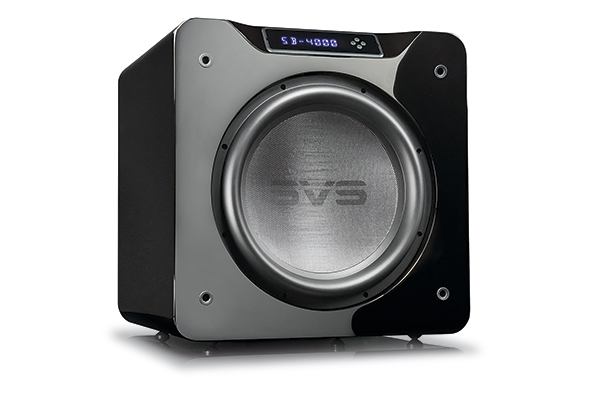 The SB-4000 takes style cues and control advancements – including Bluetooth app integration and customisable parametric EQ – from SVS's award-winning SB16-Ultra subwoofer, and implements them in a more affordable, more easy-to-accommodate design. That said, the front-firing 13.5in driver means this isn't a smallscale sub, and there's nothing smallscale about its performance. It drops imperiously deep, delivering LFE lows with tangible weight, and fills a room with ease. Vitally, however, the SB-4000's Analog Devices DSP engine keeps its output beautifully balanced, ensuring this is a subwoofer that can do subtle as well as slam...
Read our
SVS SB-4000 review
---
Best Value Subwoofer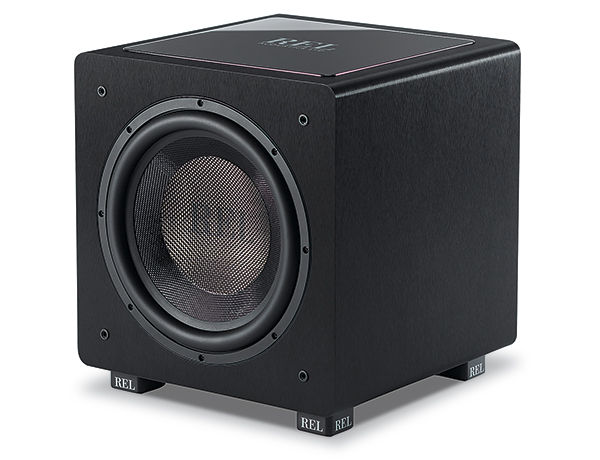 A bespoke 12in driver and 500W NextGen5 Class D amplifier do the grunt work in REL's good-looking subwoofer, and conjure a performance that exceeds expectations given the appealing price. The HT/1205 – the larger model in the company's new range of movie-focused designs – revels in chaotic soundmixes, attacking bass transients with a sledgehammer punch and maintaining a tight grip as the volume is nudged higher; there's a scale here that belies the sub's compact dimensions. Setup is blissfully straightforward, too, with wireless connection a possibility via REL's optional HT-Air accessory. This is a bold, big-sounding bargain.
Read our
REL HT/1205 review
Looking for the best in hi-fi? Then check out these award-winners...
---
Best Floorstanding Loudspeaker
Bowers & Wilkins 603
Sat at the top table of B&W's entry-level 600 Series, the floorstanding 603 has ditched the midrange Kevlar driver of its predecessor in favour of the company's 6in Continuum FST cone. A 1in Decoupled Double Dome alloy tweeter and brace of new 6.5in paper/Kevlar bass units complete the driver array to deliver class-leading performance. Impeccable transparency, smooth tone, excellent soundstaging and rhythmic articulation combine effortlessly regardless of the flavour of music played. At the price, the 603's poise, balance and sophistication are unique.
---
Best Standmount Loudspeaker
KEF R3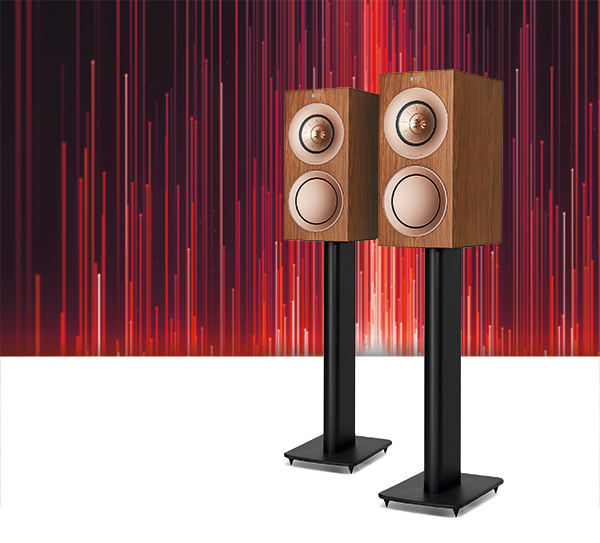 There isn't room here to list the myriad changes to KEF's revamped R Series, but the improvements and different approach to its Uni-Q driver array build on existing strengths to make the R3 standmount a real crowd-pleaser. A three-way bass reflex design, it's unfussy when it comes to placement within a room and delivers a precise sound with clear, focused soundstaging and arresting resolution to voices and instruments. Its totally 'together' presentation works across music genres, and has a weighty and well-controlled bass that everyone will love.
---
Best Network Player
Auralic Aries G1

Focusing on accessing your digital music files from a home or external server and presenting them to an outboard DAC, the Aries G1 is equipped with a USB-A port alongside optical, coaxial and AES outputs to cover all connectivity options. Auralic's accompanying Lightning Server software provides a peerless way to access music and offers impeccable integration with streaming services including Tidal and Qobuz. While performance is dependent on the DAC it's partnered with, there's a genuine sense of the Aries G1 enabling the music to express itself, presenting a gloriously transparent sound regardless of file format or style of recording.
---
Best High-End Integrated Amplifier
Cambridge Audio Edge A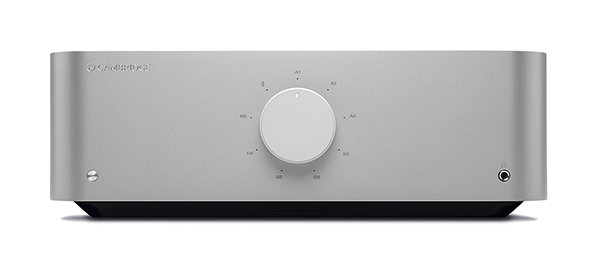 Celebrating the company's 50th anniversary, the Edge series represents an ambitious and truly high-end proposition from Cambridge Audio. The Edge A integrated amplifier, with its DSD256-compatible DAC and aptX HD Bluetooth connection, boasts the sort of muscle and elegance rarely found at the price. The large multi-function control governs volume and input selection, but what really gives this integrated amp 'the edge' over its rivals is its compelling music delivery. Mixing room-shaking prowess with effortless purity, it's nothing short of a marvel at the price.
---
Best Digital Source
T+A MP 2500 R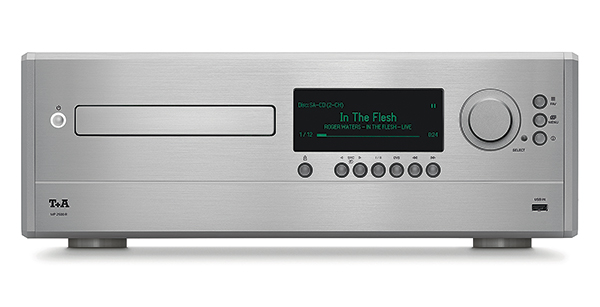 Bridging the gap between silver discs, digital downloads and music streaming services, T+A's multi-digital source boasts an SACD/CD transport, network audio player, multi-input DAC with a USB-B port for hookup to a computer, and USB-A for storage devices. It's a Swiss army knife of digital audio, and a gorgeous hunk of precision engineering too, with separate DAC sections for PCM-based audio and DSD, and dedicated laser optics for CD and SACD. Performance is uncompromising – bold yet lavishly detailed, anchored by weighty and intricate bass. In a word? Sublime.
---
Best High-End Pre/Power Amplifier
Exposure 5010 pre/monos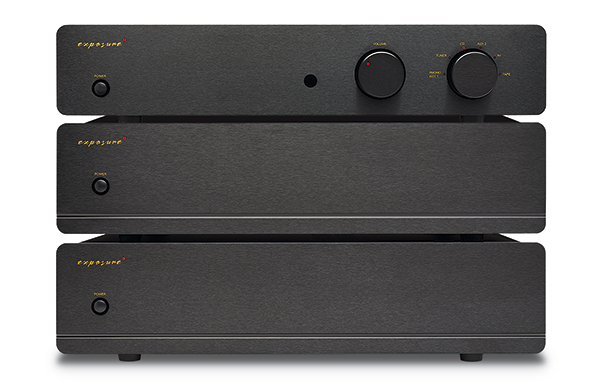 Sharing the same chassis design as its 3010 range, Exposure's flagship 5010 series monoblocks lay claim to 200W apiece, while the preamplifier offers six line inputs and the option of modular MM and MC phono and DAC boards. This dynamic duo delivers a three-dimensional performance with a highly revealing sound that makes even the most demanding material sound sweet. If it's a tantalising mix of power and grip with intimacy and focus that you're after, look no further.
---
Best High-End Floorstanding Loudspeaker
Sonus faber Sonetto VIII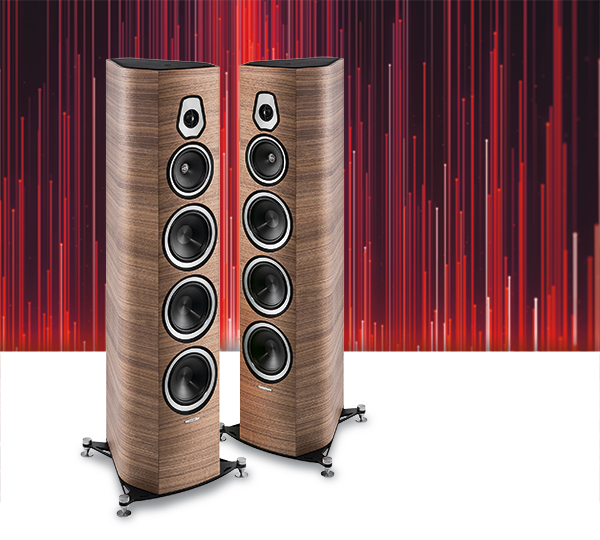 Positioned between the Venere and Olympica collections – and enjoying many of their trickle-down technology advances – Sonus faber's 'cost conscious' Sonetto range combines the stylish design flair that the Italian loudspeaker firm is known for with sonics that are every bit as impressive. The considerable 1.2m-tall cabinets and three 7in bass drivers, 6in midrange and 1.2in dome tweeter might suggest an exaggerated sound but confound expectations to deliver a balanced, refined performance. With an unerring aptitude for detail texture and focus, the Sonetto VIII delivers la dolce vita every time you listen.
---
Best Value Stereo Integrated Amplifier
Pioneer A-40AE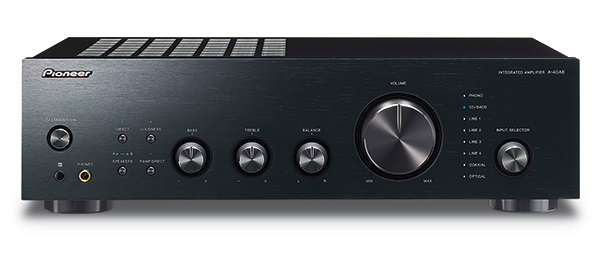 The versatile A-40AE is a timely reminder of Pioneer's 80 years in business and its affordable integrated stereo amplifier heritage. With five line level inputs as well as an MM phono stage, optical and coaxial digital inputs and a Wolfson DAC capable of 192kHz/24-bit digital playback, this neatly packaged entry-level model has a smooth, spacious, well-balanced sound. It also possesses an admirable degree of grip and works particularly well when partnered with affordable loudspeaker designs – flattering them rather than drawing attention to any flaws. An excellent first step up the hi-fi ladder, with enough power on hand to get down and party when it really matters, too.
---
Best Stereo Integrated Amplifier
Primare I15 Prisma

This small-footprint integrated amplifier combines DAC and streaming capabilities with a Class D output stage inside a remarkably clean-looking chassis. It puts out a claimed 2x60W into 8ohm and delivers a sound that is more potent than its three-quarter-width dimensions might suggest. In use, its majestic grace, poise and control is matched by a measured and even tonality. Smooth, couth and sophisticated, Primare's I15 Prisma proves that you can have the convenience of app control, stylish elegance and musical satisfaction all in one.
---
Best USB DAC
Chord Electronics Qutest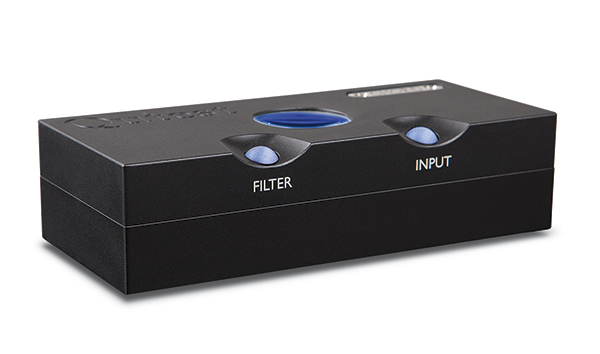 The Qutest is a pared-down version of the delightful Hugo 2 DAC/headphone amp, eschewing that model's amplification and portability, but retaining the same wide range of digital music file playback, four user-selectable filters and Chord Electronics' most advanced FPGA chip. The result is that regardless of file format, sampling rate or input, you can run the full gamut of your digital music collection and hear everything presented in a detailed and highly incisive way – the Qutest absolutely nails the emotion of each and every track. The best-sounding DAC at anywhere near the price, and with an aesthetic that couldn't be from any other brand.
---
Best Value Turntable
Pro-Ject Debut III S Audiophile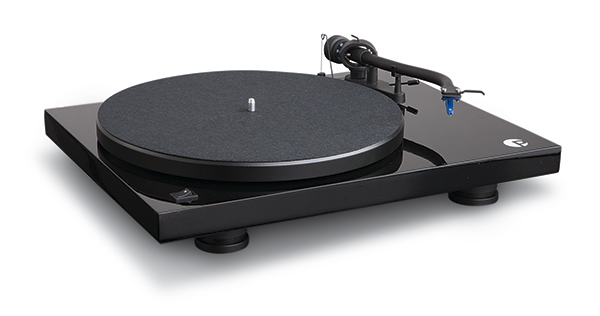 Beefing up Pro-Ject's popular turntable range, this 'packaged' deck belies its low-cost price tag and boasts an S-shaped aluminium tonearm, factory-fitted Pick-IT 25 A moving-magnet cartridge (based on an Ortofon OM10, no less) and a sophisticated motor system. Even more impressive is the vinyl replay performance, which reveals a tight yet rich bass with great depth perspective and imaging. Adding an extra dash of sophistication and poise to proceedings over its competitors, Pro-Ject has crafted a superior package that's sure to play a large part in the continued elevation of vinyl's popularity.
---
Best Turntable
Rega Planar 8
Borrowing from the RP8, Planar 6 and flagship Naiad turntable designs, the eye-catching Rega Planar 8 uses a new three-piece laminate glass platter and ultra-light but rigid skeletal plinth. Fitted with the RB880 tonearm and available bundled with the company's Ania or Apheta 2 moving-coil cartridges at extra cost, it sounds every bit as good as it looks. Pitch stable and silent, thanks to the Neo PSU, performances are mesmerising and full of emotional engagement. With a remarkable ability to thrill and entertain, the Planar 8 represents state-of-the-art LP playback.
---
Best Phono Stage
Lindemann Limetree Phono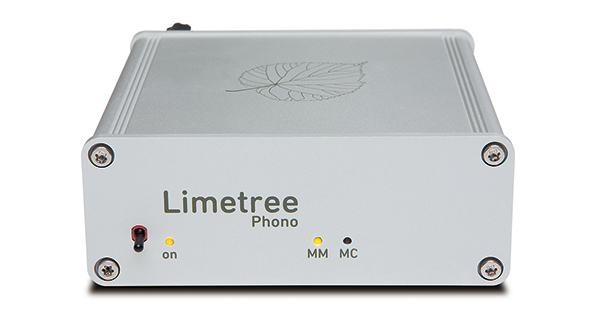 Offering separate input stages for both moving-magnet and moving-coil cartridge options, with variable impedance inputs (from 100-800ohm on MC), this is an impressively flexible yet compact phono stage at a bargain price. Performance with the MC input displays a balanced sense of energy, space and musical refinement, with high frequencies in particular demonstrating a little sweetness to skilfully convey the natural warmth of vocals and bring them to life. But it's the MM input that is the star turn of the Lindemann Limetree Phono, delivering a wonderful tonal richness, underpinned by a propulsive energy and a sense of urgency with upbeat grooves that makes it a vital addition to any vinyl setup.
---
Best Hi-Fi One-Box Solution
Naim Uniti Star

Infusing hi-fi values into a one-box solution can be a difficult balancing act, but Naim pulls it off with aplomb. Its Uniti Star, which offers all of the functionality du jour but with Naim DNA to ensure it delivers serious sound to match, is a stylish, well-featured all-in-one that's just as comfortable playing and ripping CDs as it is streaming from your home network or subscription music provider of choice. The Class AB amplifier delivers a fast and powerful sound with oodles of emotion and expressive tonality for total listener engagement. The clue's in the name. This all-in-one is a sonic Star.
---
Best Headphone
Quad ERA-1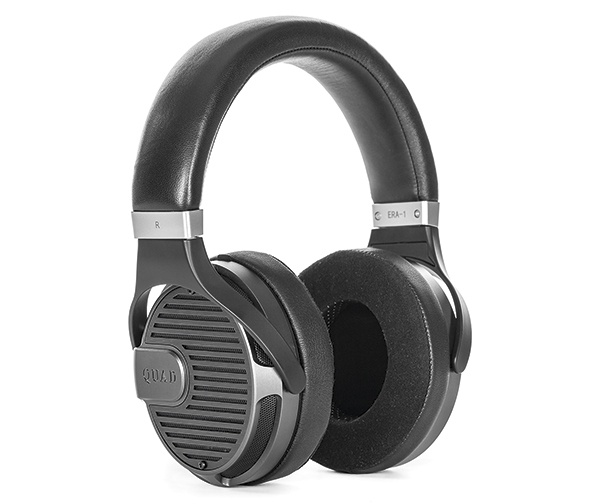 Some 82 years in the waiting, it's only fitting that Quad's debut headphone arrives with a planar (though not electrostatic) driver in each earpiece – paying a certain homage to the speaker that put the brand on the map in the first place. With a choice of sheepskin earpads or a suede-like alternative, comfort is high, while the 2.15m cable with 3.5mm connector and 6.35mm adapter makes it ideal for both home and on-the-move listening. More importantly, the ERA-1 is easy to drive and boasts the sort of transparency and fatigue-free performance that is reminiscent of those original ESL-57s...
---
Best On-The-Move Headphone
Sennheiser IE 80 S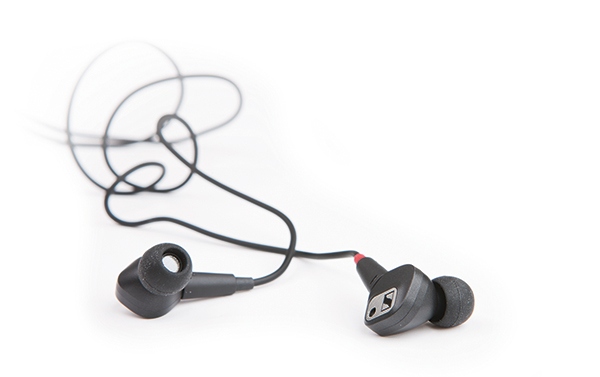 The ability to tailor frequency response using a small rotary control on the side of each earpiece quickly marks the IE 80 S out as a purveyor of bespoke sound delivery. There's a choice of silicone, Comply and lamella ear tips, detachable 1.2m cable, and ear hooks to ensure Sennheiser's in-ear headphone stays precisely in place while you're on the move. The beauty of the adjustable bass response quickly becomes clear in noisy environments, boosting both the gain and sense of isolation from the outside world that enables you to simply luxuriate in the spectacular sound delivery.
---
Best High-End Headphone
Focal Clear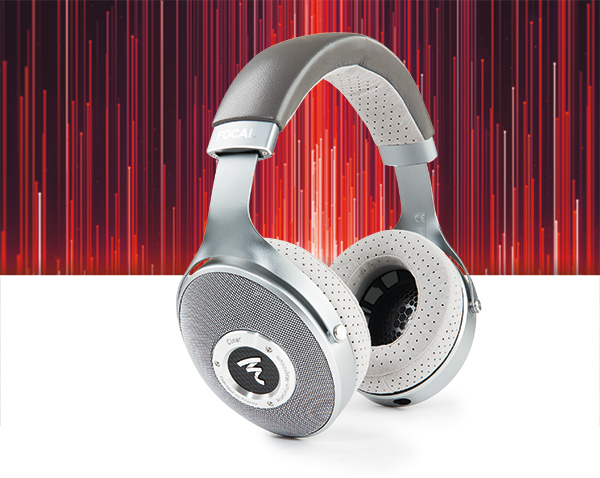 Providing high levels of comfort, the sumptuous Clear comes bundled with plenty of different cables and connection options that make it just as suitable for life on the road as at home. Earpad and headband cushioning is deep and luxurious using microfibre material to prevent overheating, and the 40mm dynamic drivers are backed up by 25mm voice coils. The Clear delivers a potent performance with absolute ease, and with a considerable low-end weight and a propulsive energy that ensures it sounds more like a pair of loudspeakers in free space than a pair of headphones. All-round excellence.
---
Best Headphone Amplifier
Benchmark HPA4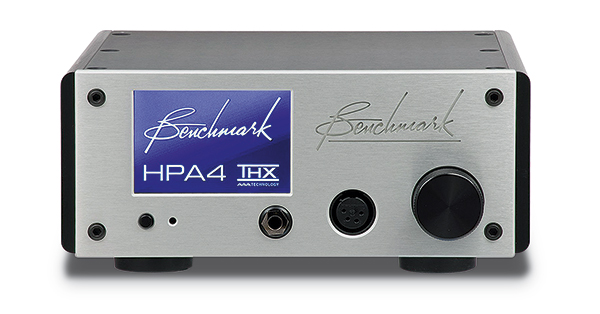 Don't be fooled by the HPA4's diminutive dimensions, for beneath its stylish, touchscreen chassis Benchmark has packed in two completely separate components. And good though the line preamp element undoubtedly is, it's the headphone section, with its choice of 6.35mm stereo or four-pin balanced XLR connectors, that really impresses with a smooth signal delivery. While on the one hand it can rock out when it needs to – its prodigious output means it can give as much power as your headphones can take – its sheer impact, openness and vivacity is jaw-dropping. An immaculate all-analogue design, the aptly named Benchmark is both technically and sonically as good as it gets.
---
Best Portable DAC/Headphone Amplifier
iFi Audio xDSD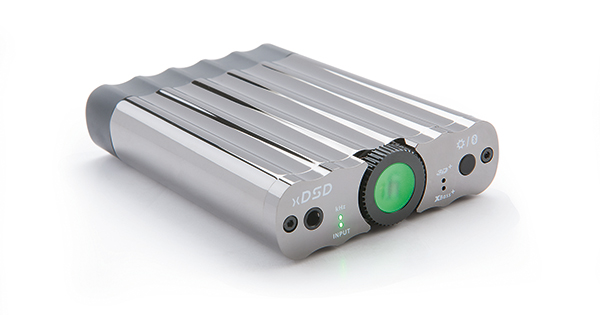 With a 3.5mm jack socket, USB-A port and optical or coaxial digital inputs, plus wireless Bluetooth connection and up to 10 hours of running time from a single charge, the compact and striking xDSD has it all for the music fan on the move. Compatible with MQA and supporting up to 384kHz/32-bit PCM and DSD256 files via the default firmware, the impressive power on tap means it is able to handle a wide range of headphones, delivering an engaging and lively sound that's high on clarity and precision. Despite its portable size it packs plenty of punch, too.
---
Best Active Loudspeaker System
Kii Audio THREE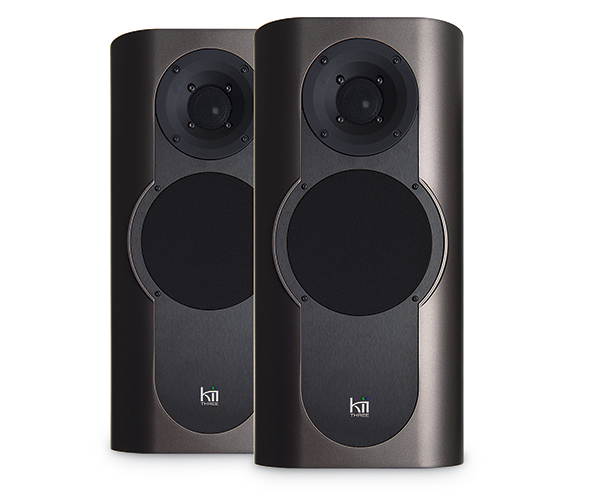 A stunning example of what can be achieved when the hi-fi industry's love of passive loudspeakers is set aside in favour of a 21st century approach, Kii Audio's THREE employs active operation combined with digital signal processing to sensational effect. The front baffle sees a 5in mid/bass driver partnering a 1in dome tweeter, while 6.5in woofers are located on each side, with two on the rear. Each driver gets its own 250W Ncore amp, and the result is an open and detailed delivery that sounds far larger than the size of the cabinets. With generous connectivity, flexible placement and sublime performance, the THREE sets the active speaker standard.
---
Best Portable Music Player
Astell&Kern A&norma SR15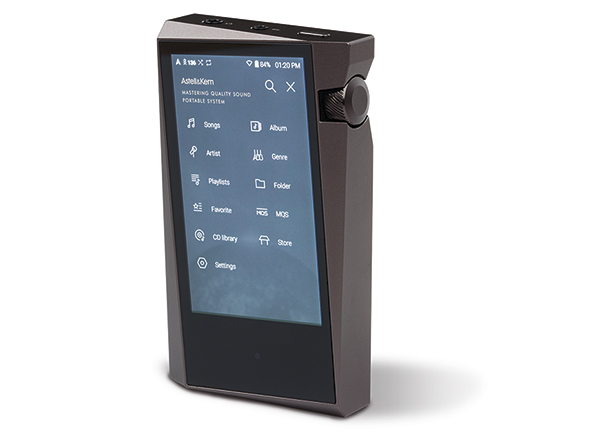 Offering both 2.5mm balanced and regular 3.5mm jack sockets to fit with a broad range of headphones, this versatile music player is positioned at the more affordable end of A&K's portable lineup. It's equipped with 64GB of internal memory – which can be supplemented by up to 400GB via a microSD card – and supports 192kHz/24-bit PCM and DSD128 music files along with streaming service Tidal and Bluetooth aptX HD wireless connectivity. While the eye-catching design of the A&norma SR15 is purposely wonky, the performance is very much on the level, with outstanding bass extension and an expertly balanced frequency response that has both the refinement and power to bring all types of music to life.

SPONSORED VIDEO

SPONSORED VIDEO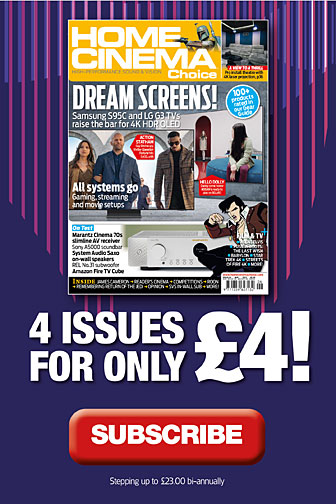 Home Cinema Choice #332

is on sale now, featuring: Samsung's 8K flagship; Anthem AVM 90 processor; B&W 800 Series Diamond; LG smart projector; Hollywood box office bombs; Hitchcock 4K; and more
Want to see your home cinema system featured in the pages of HCC? Click
here
for more info.