10 things we would rather buy than an iPad Air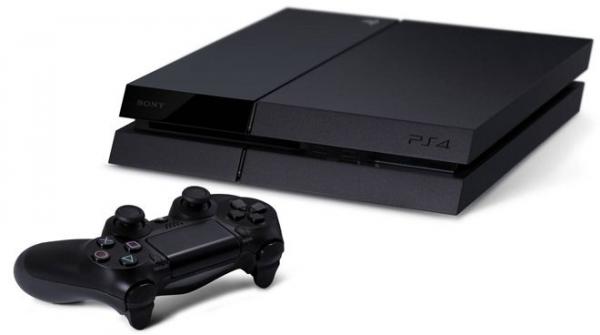 Because there is more to tech life than the new Apple tablet!
Apple's iPad Air is the must-have gadget of the moment, available from November 1 with a price tag of £399 for the 16GB version. Yet there are plenty of other great things you can spend that sort of money on. Not got the following? Then hold off on that pre-order…
1. Sony PlayStation 4
2. 12 months unlimited entry at Cineworld
A monthly Cineworld pass is available for only £15.90, so a year's worth of gratis movie-watching can be yours for just £190.80. You could literally spend the entirety of 2014 in a comfy chair, engrossed in bigscreen action. Or you could be watching HD rips on your tiny iPad.
3. Onkyo LS-T10 Sound pedestal

For less than the cost of Apple's new iPad Air, why not upgrade your flatscreen's audio? There's a heck of a lot of choice out there for £400 or less, but for the sake of tidiness we'll plump for Onkyo's £350 LS-T10 TV speaker system. This pedestal design incorporates a 12cm downward facing subwoofer, as well as four forward-facing drivers and two side-firing cannons, for a wide, loud soundstage.
4. Samsung PS51F4500 plasma TV
Or you could buy a whole new TV – and not a dinky bedroom model, either. This 51in plasma from Samsung is available from Currys for just £450. Yes, it's not Full HD, or 3D, and its Smart capabilities extend to only accessing media files stored on a USB device, but it is insanely big and its picture processing prowess should ensure your film collection looks suitably cinematic.
5. HIB Pulse LED Bluetooth mirror
An iPad Air is undoubtedly a cool slice of electronica, but to really wow friends you obviously need a Bluetooth mirror. This natty bathroom accessory hides stereo speakers in its frame, allowing you to sing along to tunes stored on your Bluetooth device while you shave off your Jason Statham stubble. Steam-free technology adds to the charm. Yours for around £390.
6. JVC HA-SR85S headphones
Alternatively, pamper your pinna with JVC's top-of-the-range Esnsy headphones. With distinctive square padded earpads, roomy enough to accommodate a dynamic 40mm neodymium driver, the HA-SR85S looks far more expensive and exotic than the ticket price might suggest. What's more, at just £135, you'll have more than enough cash left to pick up a kiss-ass new Google Nexus 7 tablet.
7. Panasonic DMR-BWT720 Blu-ray Freeview HD PVR

For £385 anyone can sit behind the wheel of the Bugatti of Blu-ray disc recorders. Panasonic's DMR-BWT720 features twin Freeview HD tuners and a 1TB hard drive for carefree PVRing, a 3D Blu-ray player and disc recorder, plus access to the brand's streaming internet TV service roster, which includes Netflix, YouTube and iPlayer.
8. QED Signature Audio 40 phono cable
If you must have some needless luxury in your life, treat yourself to a pair of QED's new Signature Audio 40 phono interconnects. Gloriously over-engineered, the cable company will tell you this anniversary special employs the most advanced cable construction ever attempted. Personally, we just think they smell nice. A pair of 1.5m Signature Audio 40s go for £270 – which leaves enough in the pot for a massive bundle of CDs.
9. Arcam irDAC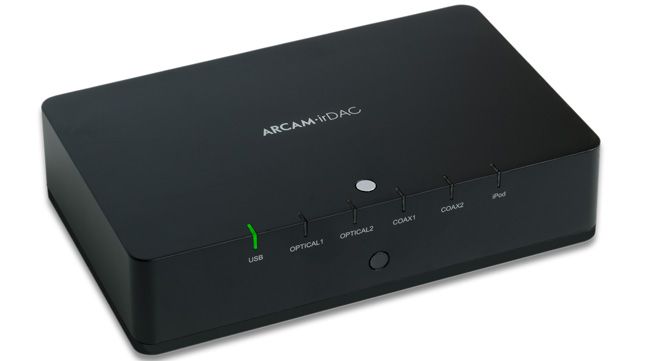 Currently the hottest system bolt-on you can buy is a DAC – and Arcam's new irDAC claims to be the scorchiest model available. Inspired by the brand's D33 SuperDac, the £400 irDAC flaunts a Burr Brown PCM1796 DAC, angel-kissed audiophile circuitry and no fewer than six inputs, plus Class 1 and Class II asynchronous 24/192 USB inputs and a direct iDevice USB input for iOS devices. It is, to use the technical vernacular, well lush.
10. WD TV Live Streaming Media Player
If you haven't got a dedicated media player in your life, then you're missing out. The WD TV Live will set you back a mere £70 yet comes with iPlayer, YouTube, Netflix et al onboard and plays ball with a cornucopia of file types from both USB or across a network. And yes, you'll have spare change to buy everyone in the family a Tesco Hudl.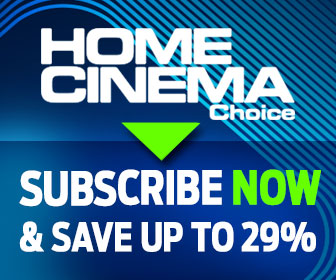 Home Cinema Choice #316 is on sale now

, featuring: Samsung Neo QLED TV; Monitor Audio Atmos system; battle of the SVODs; disaster movies on Blu-ray; BenQ UST projector; disc reviews; opinion; and more.
Want to see your home cinema system featured in the pages of HCC? Click
here
for more info.