They Shall Not Grow Old Blu-ray review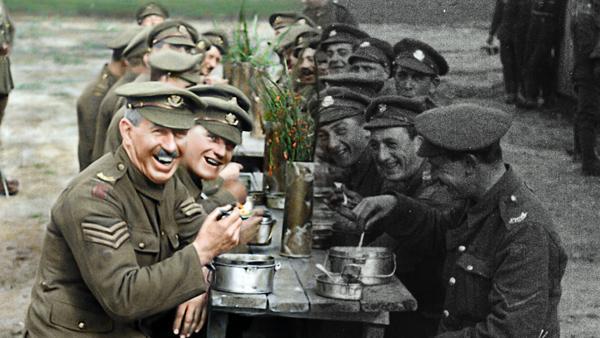 Filmmaker Peter Jackson's experiments with restoring and colourising archival World War I footage yields unexpectedly immersive results…
Commissioned by the Imperial War Museum to commemorate the 100th anniversary of the end of the First World War, Peter's Jackson's latest film attempts to transport viewers to the Western Front to experience what it was like for the British soldiers who were stationed there.
Culled from over 100 hours of archive footage and over 600 hours of audio interviews with veterans held by the Imperial War Museum and the BBC, the big talking point surrounding They Shall Not Grow Old is Jackson's decision to colourise and re-frame much of the (beautifully restored) footage. Now we can see these scenes just as the soldiers who were there would have done – or so the thinking goes.
But does it actually work? More often than not, yes. While the artificiality of the recreated colours and location sound is unavoidable, it does serve to make the footage that much more involving. Unfortunately, every so often comes a shot that doesn't quite work as it should, and these can really take the viewer out of the film for a moment.
Whatever the flaws (whether structural or technical), They Shall Not Grow Old is incredibly affecting. Jackson and his team have done an impressive job of bringing this archive footage to life with an astonishing immediacy.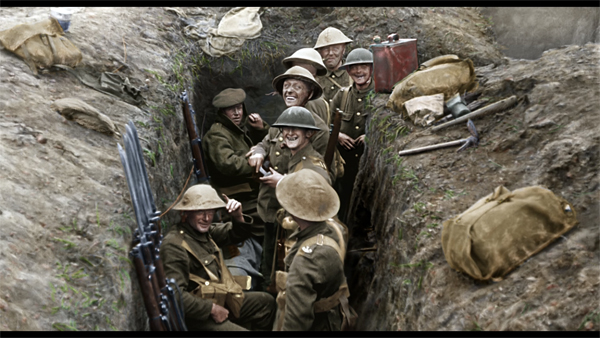 Picture: The first 25 minutes and final 13 minutes of the film present the footage as it was originally shot, in black-and-white, presented in a 1.37:1 window. If nothing else, these two sections help showcase the meticulous restoration work that underlies this bold cinematic experiment.
As well as being re-coloured, the rest of the movie zooms in on the footage to fill the widescreen frame. New hues aren't what you'd call vivid, looking flat in the way that colourised footage always does.
Sadly, despite being screened in 3D in some cinemas, the Blu-ray encode is resolutely 2D.
Picture rating: 4/5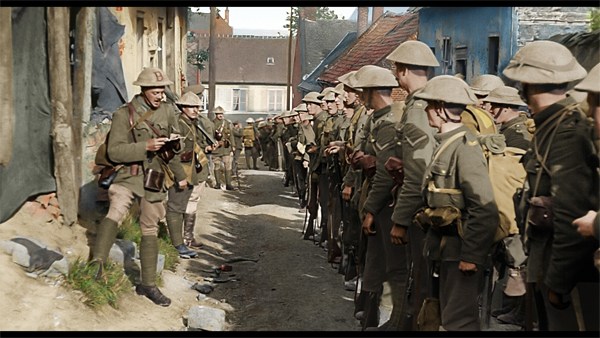 Audio: The main focal point of the DTS-HD MA 5.1 mix are the interviews that run over the footage. Quality is excellent for the most part although, despite attempts to balance it all out, background distortion is still present in several extracts. Newly created effects help punch up the mix footage from the Front, with the heavy shelling and gunfire as the soldiers go over the top (Chapters 7-9) delivered with enveloping surround info and some powerful LFE.
Audio quality: 4/5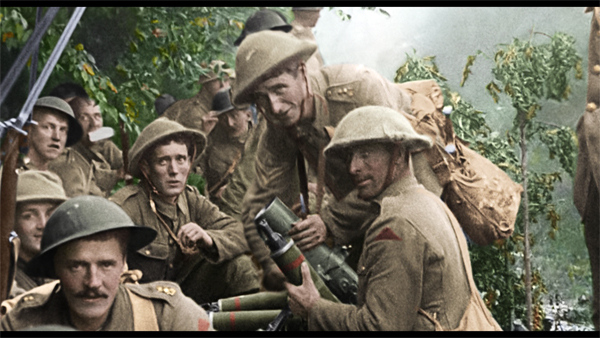 Extras: The sole extra is an informative 28-minute Q&A with Jackson, hosted by Mark Kermode, shot at the film's premiere earlier this year. It's an interesting piece, but we would have really liked to see something exploring the restoration and colourisation process in detail.
Extras rating: 1/5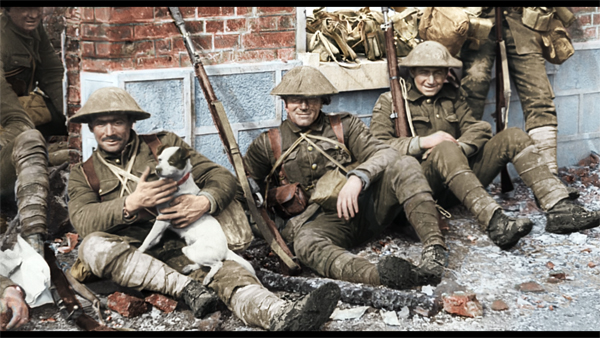 We say: A fascinating experiment and an immersive snapshot of life on the Western Front.
They Shall Not Grow Old, Warner Bros., All-region BD, £25
HCC VERDICT: 3.5/5