Nine key things we want from 4K Blu-ray!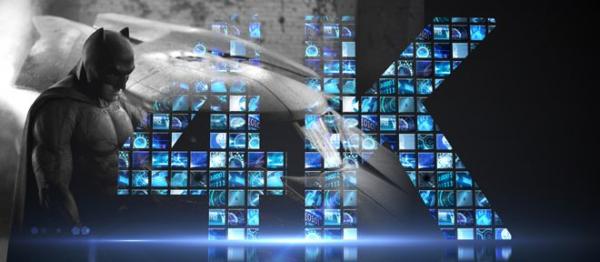 Here's how to make sure that the next great disc format flies rather than flounders
We've been harping on about 4K content ever since 2160p panels first broke cover, and now it seems 8m-pixel movies, in the shape of a UHD upgrade to the Blu-ray standard, are in sight. While the Blu-ray Disc Association (BDA) continues to play some cards close to its chest, it's confirmed a pre-Xmas 2015 debut for 4K Blu-ray has been scheduled.
So although board member Ron Martin confided to HCC that this is isn't actually set in stone ('It's a reasonable target for us to hit, but it would also be a good target for us to miss…'), and it remains to be seen if the launch date is US-only with Europe to follow sometime in 2016, we at least now have something to help justify our 4K screen purchase beyond streaming services from Netflix and Amazon.
With less than a year to go, we already know key headline facts about the new format (it will be called Ultra HD Blu-ray, for a start), and can make educated guesses to fill in the blanks: the format will use the HEVC compression codec and will stream from the drive at a whopping at rates up to 100Mbps (mighty impressive when compared to Netflix 4K's miserly 15.6Mbps). Resolution support will be 3,840 x 2,160 up to 60fps. But what else do we want to see from 4K Blu-ray? And how should the BDA avoid disappointing those of us still committed to physical media? We have some suggestions…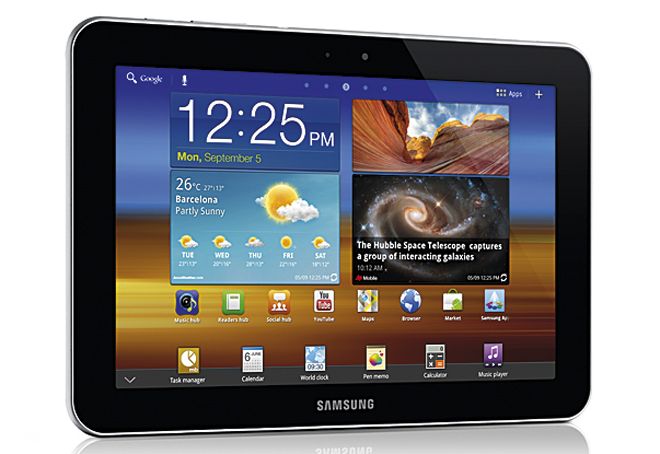 1. Smart functionality for a connected tomorrow
Just because a 4K BD deck will spin discs of supreme quality, don't think we'll be satisfied with a paucity of connected functionality. Players have evolved into hub devices for all manner of services, and we want that to continue into the 4K era. So we demand the ability to stream 4K VOD via our shiny new decks, as well as network to all and sundry on a LAN, both wired and wirelessly. Hi-res codec support should be mandatory, and that's for both sound and vision files – give us the ability to stream our FLAC and DSD downloads as standard. And some level of standardized app and disc interactivity would be a natural fit for second screeners (it's what the kids do). Just let it be more ambitious than BonusView…
2. It's about audio, too
With great picture quality should come great sound. While there's been plenty of speculation about the visual parameters of Ultra HD Blu-ray, from High Dynamic Range to extended colour gamut, little has been said in regard to audio. We're hoping for mandatory 3D sound, in the shape of Dolby Atmos and DTS:X. Given that Hollywood studios can't be trusted to do the right thing, let's ensure that we get the highest fidelity the industry can deliver on these discs by enshrining it into the spec.
Software shouldn't be an issue. Atmos is fast becoming an everyday fixture of sound and post-production studios, and the imminent DTS:X audio format seems likely to gain similar traction. Oh, and chuck in Auro-3D, too.
3. Gorgeous hardware design
Wouldn't it be nice if player designs blu people's socks off? To be honest, we really don't expect any great industrial design innovation, no matter how futuristic the spec, but we certainly hope that first-gen kit will be built to a high standard rather than commoditized from the outset – metalwork rather than Bakerlite for the chassis and a disc mechanism that slides like Lizzy Yarnold rather than rattles like a draw of plastic cutlery. The initial product wave needs to recoup R&D costs, and that means premium pricing and hopefully appropriate build quality. Ultra HD Blu-ray could be a welcome return to aspirational separates. Imagine if Oppo built a PS4? We kinda think that would fit the bill.
4. Support from Hollywood
The BDA should do absolutely whatever it takes to launch Ultra HD Blu-ray with across-the-board multi-studio support. The last thing we want to hear at the lavish format unveiling in Shoreditch is that 20th Century Fox is fixated on downloads or that Disney didnae sign up – the idea of embarking on a 4K Blu-ray adventure without the prospect of Marvel Studio's spandex output or any new Star Wars movies would be any early hammer blow. Unfortunately, when it comes to new formats there's often little unanimity amongst studio bigwigs, and the relatively late arrival of 2160p discs will have to contend with years of corporate write-downs on physical media sales. 4K Blu-ray's biggest challenge might not be consumer confusion – it could be boardroom indifference.
5. 4K titles we actually want to buy
Early take-up of Ultra HD Blu-ray will rest almost solely on the launch catalogue. A well-chosen selection is certain to warm a collector's cockles quickly; token twaddle will have the opposite effect. Of course, disc formats NEVER get this right. Launch catalogues invariably reflect mainstream charts, bolstered by whatever old tat is hanging around, and not the collector's market. Remember how excited you were to buy Into the Blue on BD, chosen for no other reason than the title? Exactly.
4K BD has to be different. Early adopters are picky and deserve respect. They are not going to evangelize Michael Bay's Teenage Mutant Ninja Turtles – they'll want Christopher Nolan's Interstellar instead – so don't program for a pre-teen audience. The back-catalogue market becomes particularly interesting when you factor in 4K. Studios have invested huge sums restoring some of cinema's greatest movies at UHD res, from Lawrence of Arabia to Dr. Strangelove, so let's have them on early release. And genuine blockbusters are welcome, too: Batman Vs Superman would be a natural launch title for Warner. Smurfs 4 less so.
6. Don't ignore the past
We've had assurances that this next iteration of Blu-ray will be compatible with the last, but there's some devil in the detail. Regarding movies, while it may be possible to produce single-inventory software, it will certainly be commercially more attractive for vendors to offer 4K BDs as a separate SKU from Full HD Blu-ray, priced accordingly high.
In time, this may evolve into the kind of single-package triple-play releases we see today (Blu-ray, DVD and UltraViolet), but it could be a while before 4K Blu-rays are two for £15 on Amazon, and those who aren't early adopters may find themselves eventually buying the same film twice.
And what of those who own HDMI v1.4 4K TVs? Again, the BDA's Ron Martin has given us some insight, stating that 'We're not going to leave anyone not capable of playing anything.' For instance, he suggests BD decks will give a 24p pulled-down version of any 60p material if it's connected to an HDMI v1.4 screen. Make that happen!
7. No return to regional coding
While there remain some exceptions, software companies have largely managed to ditch the infuriating habit of region-locking their software releases. Studios have seemingly taken a pragmatic approach to the issue, much to the relief of enthusiasts everywhere. Let's hope we don't see a return to this habit with the launch of 4K, which could potentially debut with Starfleet-grade encryption technology, not least HDCP 2.2. It's unlikely there are any additional rights issues arising from the resolution hike on 4K movies, so we remain (perhaps foolishly) optimistic.
8. HDR and HFR compatibility
Ultra HD Blu-ray will arrive even as the 4K broadcast standard continues to evolve. Quad Full HD resolution may be attractive, but the TV and broadcast industries have already embarked on a path to High Dynamic Range (HDR) and High Frame Rate (HFR) content. Don't confuse the latter with cinematic 48fps Hobbit-style japes – we're talking rates of 100fps and higher.
There's little UHD Blu-ray can do about this particular evolution, not least because the HDMI pipeline remains a bottleneck to even greater fidelity. The system will debut with support for 2160p at 60fps, which is fine for the foreseeable future, as most movie releases will continue to be produced at 24fps. We've also been told there will be some room for manoeuvre for HDR content as and when it becomes available, but there's no standard yet. Hopefully this isn't the spectre of Blu-ray Profiles rearing their ugly head again…
9. A complete format – no profiles!
In its rush to combat HD-DVD, the Blu-ray standard was launched half-baked. Early players spun discs, but lacked some of the fancier features studio boffins envisaged we'd all be hankering for after the linear experience that was DVD. Profile 1.0 begat 1.1 which led to 2.0 and so on. As it happened, no one much wanted BD-Live, but such technical prevarication was just irritating, and a slap in the face for earlier buyers. Let's not do that again. 4K BD needs to land fully-formed. Frankly, the BDA 4K Working Group has had plenty of time to work out the minutia.

SPONSORED VIDEO

SPONSORED VIDEO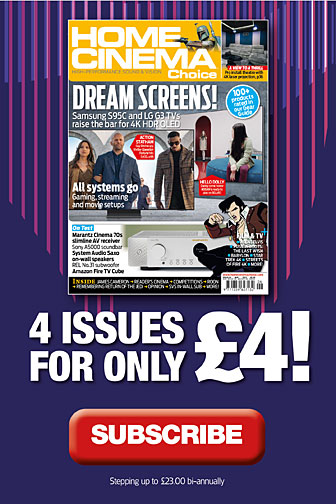 Home Cinema Choice #332

is on sale now, featuring: Samsung's 8K flagship; Anthem AVM 90 processor; B&W 800 Series Diamond; LG smart projector; Hollywood box office bombs; Hitchcock 4K; and more
Want to see your home cinema system featured in the pages of HCC? Click
here
for more info.