Networking solutions grouptest
Which of these four AV networking solitions are plug 'n' play and which are plug 'n' pray?
Pretty much every new bit of home entertainment kit you'll buy these days is networkable. It's the way of things. Whether for cloud content access, Catch-up TV and YouTube streaming, online gaming or local network playback from a PC or NAS, cutting-edge products expect to be networked.
Of course, getting it all online is often not quite as simple as you'd like. Few of us have Ethernet pre-wired, and while big-ticket items increasingly boast Wi-Fi built-in, this isn't always the best way if you want to stream HD. Thankfully, there are a variety of versatile solutions available that allow you to network and stream video in surprising ways, and for a relatively modest outlay.
Powerline has long been a popular option. Sending data around the ring main seems particularly well suited to AV, and now, as we see here, there are some intriguing evolutions of the technology – some more successful than others.
A novel alternative is to use your aerial coax cable for networking. The Multimedia over Coax Alliance (MoCA) trade group has established a standard to funnel data atop your TV signal. Coax cable transpires to be a very robust conduit and is considerably less prone to the anomalies and spikes that electric circuits can suffer from.
So which networking solution will suit your network entertainment needs? Read on...
---
Asheridge echoBox
Making use of your coax cabling!
Offering a different type of network AV solution to its Powerline rivals is Asheridge's echoBox. The company is best known for its professional IT products, but it also offers this little gem of a residential system. Based on the MoCA standard, the echoBox takes advantage of spare capacity within the coax cable to deliver 100/1000 Ethernet network connectivity. These echoBoxes sell for £70 each. You'll need at least two – one to feed data into the chain and another to extract it. The units themselves are smaller than HomePlugs and well made.
The units combine an RF loopthrough with a Gigabit Ethernet port. While the coax cable carries your digital TV feed to your remote set in a bedroom or den, any network connection you plug in at the entry point is carried up as well. Crucially, this network feed does not interfere with traditional RF-based traffic. Ideally, the system would be used within a Freeview environment. Asheridge warns to stay clear of satellite delivery over coax.
Clearly this type of delivery system is perfectly pitched when it comes to feeding a Smart TV. While comparable to any HomePlug solution, it literally takes a different route. If you're already using a HomePlug network, adding Ethernet over coax as well may still be attractive as it doesn't clutter up your ring road with yet more traffic. The system is also considerably less prone to interference. While HomePlug could be affected by appliances, fluorescent lights and dimmers, shielded coax is, by and large, isolated.
MoCA technology is rated up to 200Mbps, with very little drop-off over distance. In reality, you'll achieve half that, but I had no problems streaming HD video files. Signal latency is rated at just 5ms, significantly less than HomePlug AV.
There's a simplicity to the echoBox which is beguiling. It's a solid option, depending on just how your aerial cable has been deployed.
---
HCC VERDICT
Asheridge echoBox
Price: £140 per pair
www.ashcomms.com
Overall: 4/5
---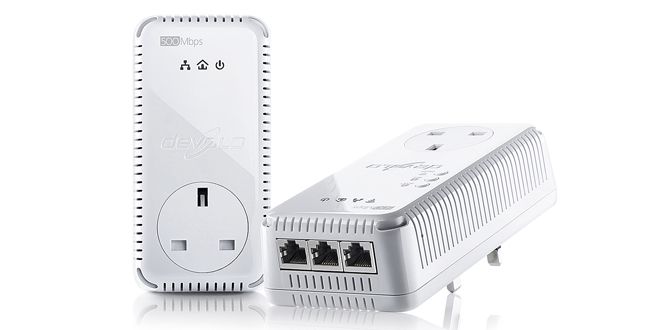 Devolo dLAN 500AV wireless+
An affordable do-it-all solution
Combining Powerline Ethernet distribution with integrated Wi-Fi, Devolo's dLAN 500 AV Wireless+ kit is aimed at those looking to connect both wired and Wi-Fi enabled hardware. This Starter kit comprises two units; the main transmitter which features a single RJ45 input, and a receiver which integrates three RJ45 switches. Combined, it's probably all you need to get an entire AV system online. Additional extenders are available for £90. As both plugs have an integrated electrical socket, you don't even lose a power point when installing the system.
In addition to its triple LAN output, the dLAN 500 is a dual-band 2.4/5GHz Wi-Fi access point, providing a wireless boost when the signal from your router may be flagging.
The system is rated at 500Mbps up to a distance of 300m. In Wi-Fi operation, it supports a theoretical maximum of 300Mbps. In practice both rates are certain to be far lower, but for HD streaming and multiroom audio I found the combo to be entirely suitable.
Physically these plugs are roughly twice the size of regular HomePlug rivals, but are well built with internal noise filtering to stabilise bandwidth and encryption options for greater security. Software is supplied to monitor the performance of the system, and there's also a dedicated LAN cockpit app for iOS and Android. This also allows you to switch Wi-Fi functionality on or off.
Performance is excellent. The system streamed HD files across our network and provided internet access to a BD player, Smart TV and laptop without missing a beat. The Wi-Fi signal from the HomePlug has its own SSID and password, which proved useful and presented no problems. Overall, this is a versatile and powerful networking solution that's easily recommended.
---
HCC VERDICT
Devolo dLAN 500 AV wireless+
Price: £130 Approx
www.devlolo.co.uk
Overall: 5/5
---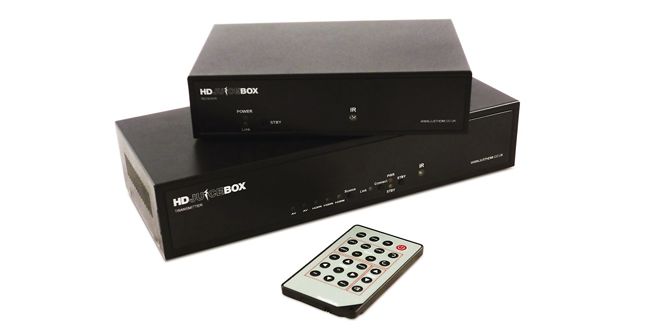 HDJuiceBox
Want to add Full HD video to the Powerline party?
The two-piece HDJuiceBox system utilises your ring main to deliver Full HD video and Ethernet. It comprises a transmitter, the PHDL-6985H-DX, and smaller receiver, the PHDL-6986H-DX. Both boxes are fairly utilitarian in design, but are robustly built. The transmitter has three HDMI inputs, as well as a local output, plus a LAN input. The receiver has single HDMI and LAN jacks.
Included in the box are HDMI cables, an IR blaster cable and eye, plus a remote. Installation is straightforward. The two units will handshake almost immediately when powered up.
Transmission doesn't significantly impact video quality. Material played through with comparable definition and smoothness to the original source. However, bitstream audio doesn't survive the journey; only two-channel PCM is supported.
Unfortunately, the HDJuiceBox is sensitive to deployment. I ran the TX to an RX in an adjacent room and was unable to maintain a link between the two – momentary pairing was followed by a loss of signal. I relocated to another room and met with more success. The units paired and initially the connection was stable; it did, however, drop for seemingly no reason. The best results came from when both boxes were running from the same double gang socket, hardly a practical solution.
The trouble, of course, is that any buyers are unlikely to have any real idea how their own electrical circuitry is going to perform. When we had a stable connection between the transmitter and receiver, the Ethernet link worked without incident, extending coverage to our connected Smart devices. The system is fully compatible with standalone HomePlug AV Powerline extenders.
So, while I like the idea of jacking the ring main to deliver HD from HDMI, the results here are unpredictable.
---
HCC VERDICT
HDJuiceBox
Price: £300 Approx
www.justhdmi.co.uk
OVERALL: 3/5
---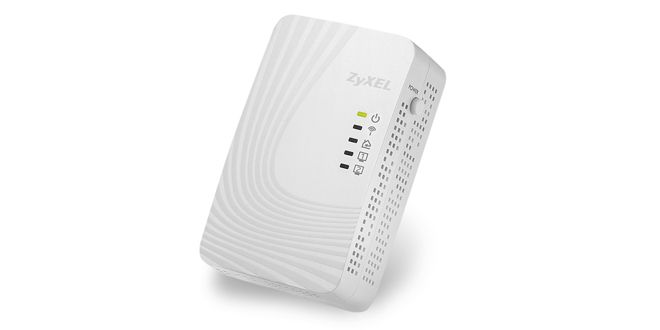 ZyXel PLA4231
Useful as a Powerline extender or as part of a low-cost setup
Priced at £50 or less, the ZyXel PLA4231 is the most cost effective step-up networking solution in our group. It's a versatile wireless/ wired network extender for those that don't need all the bells and whistles of the more expensive Devolo package reviewed earlier.
The unit itself is neat enough, and combines a Wi-Fi access point with two 10/100Mbps RJ45 ports. It's used in conjunction with an existing Powerline system – possibly ZyXel's own bargain-priced PLA4201. With that parked near your router, the PLA4231 brings wired network connections to two components, perhaps a Smart TV and BD player, while simultaneously boosting the Wi-Fi reach of the existing network. It's both disarmingly simple and, if the wind blows in the wrong direction, utterly infuriating.
I installed the PLA4231 quickly, and immediately reaped the benefits. Should you need it, the unit supports WPS encryption, while data transmission is protected by 128-bit Advanced Encryption Security (AES). Unusually, there's a local Power button, for those that want to minimize energy consumption. The maximum reach for both Powerline and Wi-Fi is said to be 300m.
Unfortunately, the supporting documentation is unrepentantly impenetrable. Clearly this is a brand that believes the only people using its products are IT pros. If you need to deviate beyond the simplified Quick Setup manual, the brand's downloadable manual offers no warm welcome. The system is backwards compatible with the 200Mbps HomePlug AV standard, but ZyXel maintains a 60 per cent improvement in performance with this 500Mbps iteration.
Overall, PLA4231 should be considered an inexpensive upgrade for existing Powerline users, or part of a low-cost starter system. It works well straight from the box, but if you need to dig deep, my heart goes out to you.
---
HCC VERDICT
ZyXel PLA4321
Price: £50 Approx
www.zyxel.co.uk
OVERALL: 3.5/5
---
Final standings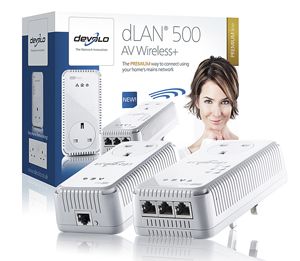 All four of our networking solutions will get your home entertainment system online, mostly without overt complication. The very best are literally plug, play and stream, so if you don't have a wired gigabit network to hand, they represent the next best option.
The most ambitious in our roundup is the two-unit HDJuiceBox. Combining HomePlug powerline technology with the ability to force Full HD between electrical sockets would seem a winning combination, and this dual functionality is reflected in its price tag. However, we unfortunately found the system just too unreliable to embrace fully.
The most cost-effective Wi-Fi/hard-wired networking option is the ZyXel PLA4231 extender. This is a bargain if you already have a basic Powerline system up and running, and you can add ZyXel's £30 PLA4201 for a good-value 'starter' system. Ease of use, though, could be an issue, and the supporting documentation is heart-attack inducing.
The Asheridge echoBox is perhaps our surprise star. Ethernet over coax may seem like a slightly bonkers proposition, but it works extremely well, offering a stable isolated data connection. As a Smart TV solution it's terrific; installation is a doddle and the price tag is reasonable.
Finally, the most impressive of the quartet here is undoubtedly the Devolo dLAN 500 AV Wireless+. Combining approachable Wi-Fi, a three-port LAN switch and a passthrough power socket, this package ticks every box. Ease of use is high and, with the Starter kit priced at only £130, it's a bit of a bargain, too.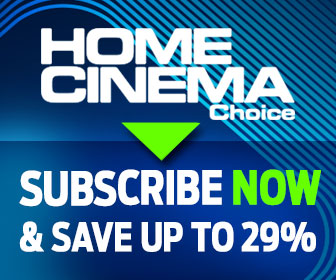 Home Cinema Choice #316 is on sale now

, featuring: Sony VPL-VW790ES 4K laser projector; B&W 600 S2 Series speakers; CEDIA home cinema awards; Humax Aura PVR; tech tips; disc reviews; opinion; and more.
Want to see your home cinema system featured in the pages of HCC? Click
here
for more info.