Home Cinema Choice 291 on sale now!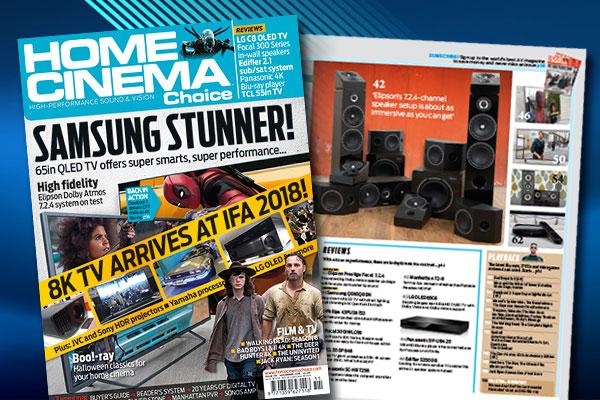 The November 2018 issue of
Home Cinema Choice
is on sale today and as usual it's packed with all manner of AV goodness - including Samsung's stunning new 65in QLED flatscreen, Elipson's Dolby Atmos 7.2.4 speaker system, and the hottest AV kit from Europe's biggest tech expo!
• Samsung stunner: Step-down QE65Q8DN 4K LCD TV impresses with its direct lighting, local dimming and Quantum Dot technology.
• High fidelity: French audio specialist Elipson aims high with its Prestige Facet 7.2.4 floorstanding Dolby Atmos loudspeaker array.
• 8K touches down at IFA 2018: From 8K TVs to HDR projectors, surround processors to smart speakers, we take a look at the hottest AV kit from Europe's biggest tech expo.
• Boo!-ray: Looking for something spooky to watch on your home cinema setup this Halloween? HCC has you covered with its rundown of frightfully entertaining films...
• Also: Pioneer takes the wraps off its premium 4K Blu-ray deck; British TV maker Cello tells us about its latest 4K screens and new-look smart system; what goes into designing a limited edition Blu-ray boxset; Focal's 300 Series in-wall speakers; Panasonic takes the compact soundbar concept to another level; LG's dazzling OLED65C8 Ultra HD TV with Dolby Vision and Dolby Atmos support; Bad Boys I & II and Deadpool 2: Super Duper [email protected]%!#& Cut explode onto 4K Blu-ray; plus all of the usual news, opinion, competitions and Blu-ray/DVD reviews.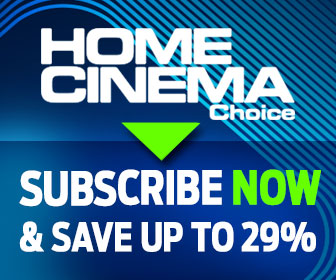 Home Cinema Choice #321

is on sale now, featuring: Anthem MRX 740 AV receiver; SVS 3000 Micro subwoofer; LG C1 OLED TV; Westerns on Blu-ray; surround sound setup tips; loft cinema conversion; and more
Want to see your home cinema system featured in the pages of HCC? Click
here
for more info.