Have you lost some Freeview channels? This may be why...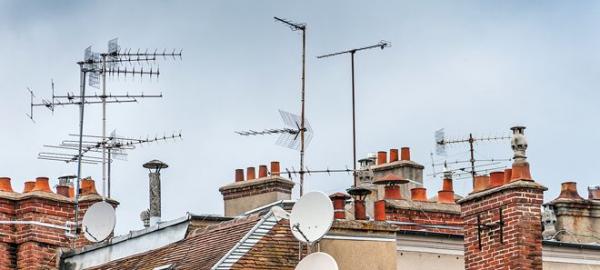 Multiplex reorganisation affecting households – but help is at hand
Twenty years since the start of UK digital broadcasting, some TV viewers have complained that certain terrestrial channels – BBC Four HD and BBC News 24 HD in particular – have gone AWOL.
Their absence is often followed by an onscreen message inviting viewers to retune their 'TV or box', or call a Freeview Advice Line. Yet in some areas a retune does not reinstate the absent services.
So what's going on? Following digital switchover, the UHF TV broadcast band is in the process of being reorganised so another chunk of the spectrum can be auctioned to telecoms companies planning to offer 5G services. Some UHF spectrum (frequencies around 800MHz) has already gone – to 4G back in 2013 – but telecoms is encroaching still further into one-time TV territory.
An auction for the UHF spectrum currently being cleared is scheduled to take place next year – the lower frequencies (700MHz or so) could be better for providing mobile broadband in rural areas. Ofcom told HCC it has not predicted how much this sale will raise – but some of this money will be needed to restore the TV reception of affected viewers.
Multiplex management
In the UK, digital TV and radio services are slotted into 'multiplexes' carried on a single UHF channel of 8MHz bandwidth. Digital multiplexes were responsible for the mushrooming of viewing choice; in the analogue era, one of these 8MHz channels was occupied by a single TV service. There are 49 of these UHF channels, numbered 21-69 and corresponding to frequencies between 470MHz and 860MHz – the upper ones are, or will be, lost to broadcast TV. Some multiplexes will move to different frequencies as part of this clearance process, hence those 'please retune' messages.
The recently affected Crystal Palace TV transmitters, which serve London and the South-East, are an example. One of the Crystal Palace multiplexes (called 'COM7') changed frequency on March 7 from UHF channel 33 to a new home on UHF channel 55. COM7 carries HD channels like BBC News HD, 4seven HD and Channel 4+1 HD.
As the frequency has changed, logic dictates that retuning your TV will restore reception. But this doesn't always work – and for an explanation we need to refer to history.
Years ago the UHF TV band was split into several overlapping groups. In the 1960s, each region's TV services were allocated to a specific group, to prevent the transmitters of adjacent regions from interfering with each other. A 'rigger' needed to erect an aerial tuned to the appropriate group, which would give its best results on these channels.
Subsequently, wideband – also known as 'Group W' – aerials were introduced. These don't have the same gain as an aerial of equivalent size, optimised for reception of a narrower group. But they were useful for those living in areas where services from multiple regions could be received.
Originally, Crystal Palace viewers needed a Group A aerial, but the move of its COM7 multiplex to channel 55 puts it in Group C/D territory, outside the frequencies for which a Group A aerial is optimised. Those with Group A aerials may need to replace them with a Group W aerial (or its post-switchover Group T equivalent) for full reception to be restored. The COM8 multiplex, which carries channels like BBC Four HD and PBS America, is also affected.
A Freeview spokesman explained that the aforementioned onscreen messages inviting viewers to retune 'are delivered by the broadcasters on the main SD public service multiplexes, in line with their licence obligations set by Ofcom.' This means you won't see them if you exclusively watch the HD simulcasts of such channels. They are, however, part of a wider campaign about the changes – see www.freeview.co.uk/tvchanges.

Update: Freeview has now confirmed that on-screen messages will also be broadcast on BBC One HD and BBC Two HD where this is technically possible.
Extra help is also at hand to those affected. Ken Hunt from the Department of Media, Culture and Sport told HCC that a £600m government kitty is available – the caveat being you only have three months, following the loss of channels, to register your interest via the Freeview Advice Line. If none of the obvious possibilities bring back your services, Freeview will book a technician to deal with the problem free of charge. Aerials and equipment will be installed/replaced if necessary. Ofcom expects that 'around one per cent' of aerials will need to be replaced or repointed during the clearance programme.
Hunt also told us that if terrestrial TV is no longer an option, 'a platform change to free-to-air satellite would be discussed'. But what sort of Freesat gear can you expect? Over to our Freeview spokesman: 'Should a platform change be needed, we would look to provide the most suitable and similar replacement available at the time following discussions with the viewer, with the necessary connection cables for them to continue watching services. Where viewers have a Freeview PVR, they would be offered a Freesat equivalent – either SD or HD.'
Restorative work on behalf of Freeview, its technical support body Digital UK, the government and telecoms companies is being carried out Digital Mobile Spectrum Limited. Those losing one or more of the 'standard-definition public service SD channels' would, we're told, get priority and 'an installer appointment within 10 working days'. If you're only missing a few HD channels (and any 'non-core' SD channels that may be carried alongside), then you're not a priority case and might have to wait for three weeks. After three months, though, the Freeview Advice Line may not be able to offer you an appointment at all and it will be your responsibility to replace equipment. It's therefore crucial to act as soon as you notice any channels going missing...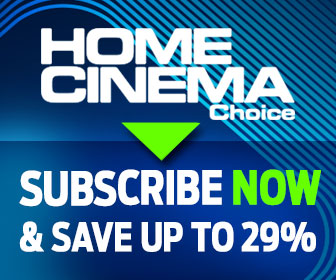 Home Cinema Choice #316 is on sale now

, featuring: Sony VPL-VW790ES 4K laser projector; B&W 600 S2 Series speakers; CEDIA home cinema awards; Humax Aura PVR; tech tips; disc reviews; opinion; and more.
Want to see your home cinema system featured in the pages of HCC? Click
here
for more info.