Bowers & Wilkins 700 Series 5.1 speaker system review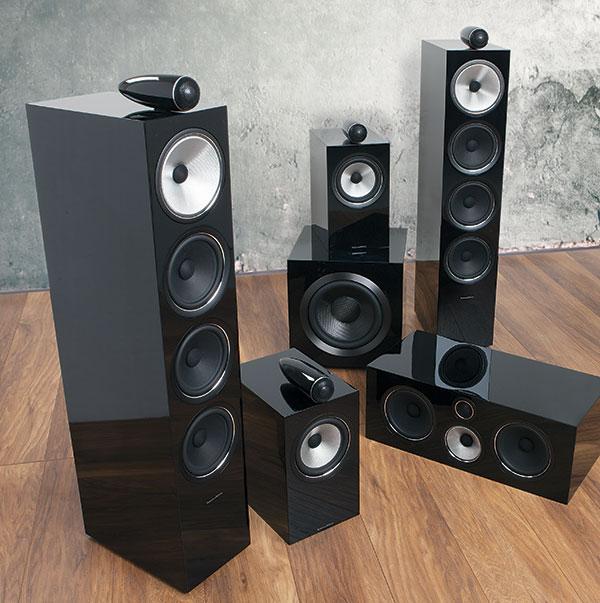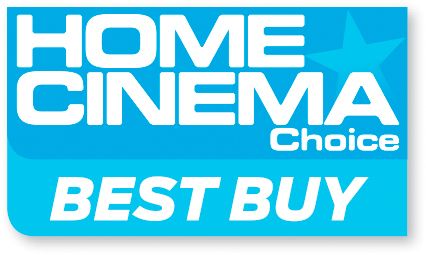 If you're going to drop the best part of £7,500 on a 5.1 speaker system, you've every right to expect – as Doc Brown put it in 
the expletive over-dubbed print of
Back to The Future
– some serious 'stuff'. And few speaker makers do stuff more seriously than Bowers & Wilkins.
With its new 700 Series lineup, it appears the UK company didn't think holding back was an option. 
I'll get to the wealth of trickle-down technology in 
a moment but, in essence, the new 700 effectively 
replaces the old CM (Compact Monitor) line, and fashions itself as the affordable alternative to the company's flagship 800 Series Diamond range. And if you think 
a total spend of £7,346 (and adding £400 for the 705 S2's dedicated stands, not photographed) is playing fast and loose with the meaning of 'affordable', bear in mind that this handsome gang of glossy black boxes undercuts 
a single pair of 802 D3s by £8,754. If the 800 Series Diamond magic dust claim isn't just marketing fluff, 
the omens are surely good.
B&W doesn't do home cinema speaker packages 
with incentivising discounts but it does supply all the ingredients for a pick 'n' mix approach and, but for the inclusion of an even bigger subwoofer, what you see here 
is about as good as it gets for an immersive B&W ensemble that starts with a 7. Let's begin with the big, three-way 702 S2 floorstander (£3,300 per pair) at the front, as these showcase neatly what the new 700 series is all about.
Tech-tastic tweeter
Perhaps the one thing that most obviously mirrors 
the 800 Series' flagship technology is the de-coupled 
tweeter that sits on top of the main enclosure in its own bullet-shaped 'Solid Body' housing. Visually, it's almost 
a dead ringer. Inside, however, B&W tasks carbon rather than diamond to do the 25mm dome's bidding, which 
is one of the reasons the system's price is altogether 
more earthbound.
Performance-wise, this new carbon dome seeks to bridge the gap between the aluminium double dome used in the company's 600 Series range and the diamond dome that crowns the 800 Series Diamond. In other words, it's the best B&W can do without resorting to exotic materials and unavoidable expense.
This carbon dome has two parts. The front part is a 
30-micron aluminium dome stiffened by a PVD (Physical Vapour Deposition) coat of carbon. This is teamed with 
a 300-micron carbon ring bonded to the inner face 
of the structure. The resulting stiffness, resistance to distortion and light mass is claimed to push the first break-up point to 47kHz, well out of harm's way unless 
you were born on Krypton.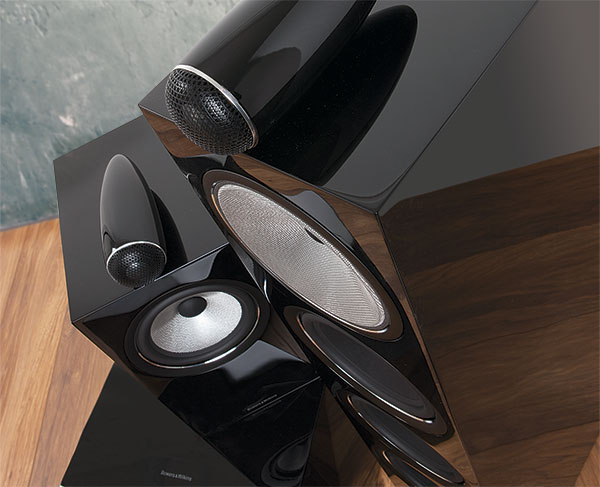 As for the de-coupled, bullet-shaped housing, it's 
milled from a solid mass of aluminium to make a hefty structure that weighs 1kg and is exceptionally inert. Moreover, it acts as a heatsink and is de-coupled from 
the main box in exactly the same way as the 800 Series Diamond via what looks to be a tiny, but quite stiff, nib of rubber. It also has the benefit of looking extremely cool, but makes using these speakers with any Atmos upfiring module a bit awkward.
The secret sauce
Moving down the speaker, the 6in 'Continuum cone' midrange driver provides another physical link with 800 models, and confirmation that B&W has shifted away 
from Kevlar weave as a diaphragm for its premium lines. Although the newer woven composite cone material itself is B&W's little secret, the underlying concept evolves that for which Kevlar was first used: overcoming the deleterious effects of a conventional cone's transition from pistonic motion to break-up modes.
B&W calls it 'optimised and controlled flexibility', and the intended upshot is a cleaner, sweeter, more open 
and neutral mid-band performance. It's hard to say how much of a helping hand the new midrange driver's FEA (Finite Element Analysis)-optimised aluminium chassis lends to this, but it's certainly a step up from the heavier and less-stiff zinc chassis used in the outgoing CM Series.
The driver derives further benefit from a tuned mass damper on the front face of the chassis to soak up any remaining resonance in the structure. And, adapted from the system used by the 800 Series Diamond, it also 
enjoys a degree of de-coupling from the main enclosure.
The 702 S2 is a tall and imposing tower, so there's room for no fewer than three 6.5in bass drivers – and, again, elements are trickled down from the 800 Series Diamond. The principles behind the so-called Aerofoil cone – its variable-thickness diaphragm profile determined by advanced computer modelling – are the same, but where the 800 has carbon fibre skins, the 702 uses paper. And the sandwich filling, which allows the variable thickness, is EPS rather than syntactic foam. It's enough for B&W to claim nothing less than a 'dramatic' uplift in bass performance from the previous CM Series.
Talented standmount
Surround duties can sometimes be under-appreciated, 
to the extent they're entrusted to the most humble standmount within arm's reach. That's not the case here. The 705 S2 (£1,800 per pair) is the star standmount 
in the 700 Series range and the only other model with 
a solid body, top-mounted, decoupled carbon tweeter. There's just one 6.5in Continuum midbass driver to keep the tweeter company but, sampled in stereo on the end of my reference hi-fi system, this speaker 
has talent to burn.
On LFE duty in this 5.1 array, and with a name that sounds like a modern take on 007's favourite Aston Martin, is the sealed DB4S active subwoofer. B&W could have supplied an even beastlier bass engine (the dual-driver DB2D, for instance), but the forward-firing 10in Carbon Aerofoil driver and 1,000 watts of Class D amplification of the DB4S is deemed a more natural 
fit for the 700 Series – and even without the dual woofer arrangement of the DBxD models, it still claims a low-end reach of 10Hz at -3dB.
As well as requiring you to puff out your cheeks and make a grunting noise as you heave it into position, it's 
a smart sub, too, packing a digital preamp section with automatic dynamic EQ, plus the option of Room EQ and custom/preset modes via B&W's DB Subwoofer app (which also allows for level control via your smartphone). The finish is piano black gloss here, of course, but the 
700 Series' other styles (gloss white and Rosewood) 
are also available.
Finally, the all-important centre speaker. The HTM71 S2 is a sizable, three-way, rear-vented job, with a pair of 6.5in bass drivers, 4in Continuum FST midrange unit and, yet again, that new-tech carbon dome tweeter. There's a smaller two-way HTM72 in the 700 Series armoury but, 
to be honest, I like the look (and weight) of this one.
I should mention the very well made and finished FS-700 S2 stands for the 705 S2s (actually, they can be used with any of the 700 Series standmounts). I stuck with my own ancient Slate Audio stands for an initial stereo audition, but with the whole setup then moved to my bigger cinema room, I have to admit the dedicated B&W stands do look a good deal smarter, if not quite as chunky.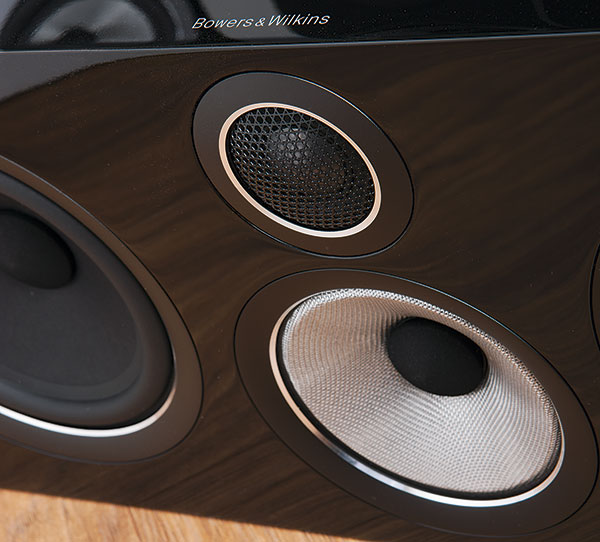 Rolling thunder, pouring rain
EQ-ing the beefy DB4S for this large space proved a doddle, especially with the smartphone app to guide you. And, what with the generous internal volume and three bass drivers of the 702 S2s, together with the more than ample oomph of my Denon AVR-X4300 receiver, I have 
a hunch rumbling bass isn't going to be a problem.
So, in the spirit of thunder and lightning, cue the Blu-ray of Thor: Ragnarok, not least because the audio track has attracted some stick for sounding strangely hemmed in and underwhelming, a comparatively muted accompaniment to the larger-than-life, butt-kicking action on screen. Well, all I can say is, I didn't really notice. When Thor and Surtur go for it in the opening scenes, I can almost feel the heat and flying embers.
Let me put it another way. B&W's 700 Series 5.1 is simply immense – system Viagra for a sagging soundtrack, an open window for Dunkirk-level awesomeness when it presents (we'll get to that film in a moment). It's something of a truism that you can never have enough bandwidth and you can never have enough resolution, but there's so much of each on tap here it's hard to imagine needing more.
Perhaps the most impressive thing is the sheer, unadulterated intelligibility. Everything is so easy to understand and plausible. It sounds as if stuff is in the room with you: palpable, tactile, full of texture, colour 
and dynamic life.
Breaking it down, this speaker ensemble clearly has formidable resolving power and precision, seamless integration front-to-rear and a beautifully open, expressive and lucid mid-band. The clean, extended upper frequencies are naturally textured and free from grain, gloriously detailed yet unforced. And the size of the soundstage it's capable of weaving – during the beach strafing of Dunkirk (Blu-ray) for example – almost defies belief.
The subwoofer's most obvious contribution (apart 
from giving explosions compelling weight and violence 
and indulging the mixing engineer's wildest infra-bass fantasies) is its seductively sumptuous yet supple quality with music. Bruno Mars' Finesse (CD) has never sounded more full-on or, indeed, dripping in finesse. Tempo and rhythm, so often the downfall of AV speaker systems, 
is truly nailed here.
It all comes together to thrilling and deeply satisfying effect with the Blu-ray of Blade Runner 2049. Opinions might differ over the film itself, but there can be no denying the potency and compound complexity of the film's 
5.1 mix in the hands of this B&W setup. It's immersive, powerful and yet incredibly subtle. During the sequence with Blade Runner K and his holographic girlfriend Joi 
on a rooftop (Chapter 2), the ambient falling rain is so convincing and the droplet splashes so specific and varied (acquiring a hollow metallic ring when they fall on an unseen drainpipe over your shoulder, for instance), 
it actually gave me a little shiver.
At the other end of the decibel scale, the visceral intensity of the Las Vegas attack (Chapter 12) still has 
me flinching, even though I've watched the movie several times. The sub's capacity for heavy-fisted damage is perfectly showcased as it teams up with the concrete-trashing transient surround effects to deliver mayhem and gathering rubble with extreme prejudice. Hans Zimmer and Benjamin Wallfisch's post-Vangelis soundtrack has muscle and menace in equal measure, but also a gentle lilting beauty as Tears in Rain from the original Blade Runner is reprised in the final scene. It all leaves me exhilarated but rather exhausted.
Hard to beat
It's tempting to label this speaker system a diminishing returns special. Yes, it's possible to put together an even more resolute/dynamic/musical speaker package (one based around B&W's 800 Series would do the trick) but 
I reckon you'd need to spend much, much more to achieve any significant improvement. £7,500 is a lot of money but, honestly, it doesn't get much better than this.
HCC Verdict
Bowers & Wilkins 700 Series 5.1
Price: £7,350 
www.bowers-wilkins.co.uk
We say: Not for the faint of heart or tight of space, but this system's bold style and superb sonics win the day. Even at this price, the 700 Series 5.1 is fine value.
Performance: 5/5
Design: 4.5/5
Features: 5/5
Overall: 5/5

Specification
B&W 702 S2
Drive units: 1 x 1in Carbon Dome tweeter; 1 x 6in Continuum cone midrange driver; 3 x 6.5in Aerofoil profile bass drivers
Enclosure: Rear-ported Frequency response (claimed): 45Hz-28kHz
Sensitivity (claimed): 90dB Power handling (claimed): 300W
Dimensions: 200(w) x 1,087(h) x 337(d)mm Weight: 29.5kg
B&W HTM71 S2
Drive units: 1 x 1in Carbon Dome tweeter; 1 x 4in Continuum cone midrange driver; 2 x 6.5in Aerofoil profile bass drivers
Enclosure: Rear-ported Frequency response (claimed): 50Hz-28kHz
Sensitivity (claimed): 89dB Power handling (claimed): 100W
Dimensions: 590(w) x 225(h) x 285(d)mm Weight: 18.3kg
B&W 705 S2
Drive units: 1 x 1in Carbon Dome tweeter; 1 x 6.5in Continuum cone midbass driver
Enclosure: Rear-ported Frequency response (claimed): 50Hz-28kHz
Sensitivity (claimed): 88dB Power handling (claimed): 120W
Dimensions: 200(w) x 407(h) x 285(d)mm Weight: 9.3kg
DB4S (subwoofer)
Drive units: 1 x 10in Aerofoil cone bass driver
Enclosure: Sealed Frequency response (claimed): 10Hz-350Hz (-3dB)
On board power (claimed): 1,000W Remote control: No. (But control via DB Subwoofer app) Dimensions: 360(w) x 377(h) x 368(d)mm Weight: 26kg Features: Stereo XLR input; stereo phono input; 2 x 12V trigger; RS-232; digital preamp with Dynamic EQ; app-based setup

SPONSORED VIDEO

SPONSORED VIDEO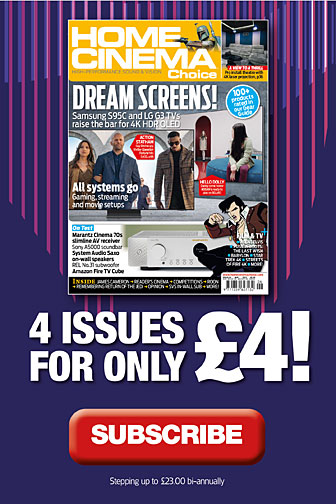 Home Cinema Choice #332

is on sale now, featuring: Samsung's 8K flagship; Anthem AVM 90 processor; B&W 800 Series Diamond; LG smart projector; Hollywood box office bombs; Hitchcock 4K; and more
Want to see your home cinema system featured in the pages of HCC? Click
here
for more info.