Bowers & Wilkins 600 Series 5.1 speaker system review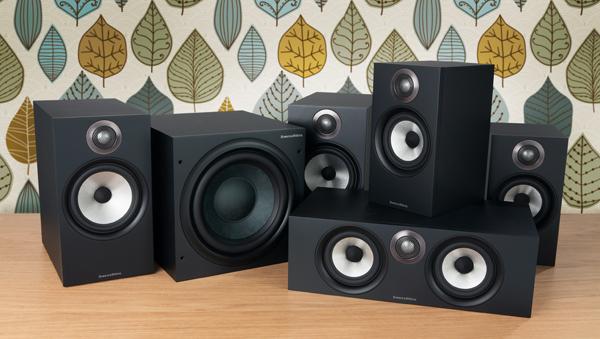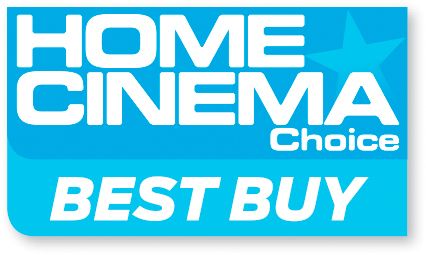 If you're looking at Bowers & Wilkins' new 600 Series speakers and thinking that something's missing, you'd be right. Gone are the bright-yellow Kevlar drivers with which the British manufacturer has been synonymous for decades, to be replaced by something even more exotic.
When creating its flagship 800 Series, the company swapped bullet-proof vests for a chemistry set, and indulged in a spot of acoustical alchemy. After eight years of development and more than 70 prototypes, the resulting material was christened 'Continuum', although its exact composition is something of a B&W secret, beyond being a 'coated woven material' offering superior controlled break-up properties than its Kevlar forebear. B&W rates the performance improvement as similar to a previous material shift: 'We did to the Kevlar cone what we did to the aluminium tweeter dome by using Diamond.'
The manufacturer has now rolled Continuum out through its lineup, including the mid-range 700 and entry-level 600 Series speakers. The latter is a hugely popular line for the company, now on its sixth generation.
How does this latest version compare to previous incarnations? The obvious difference is the addition of the Continuum weave cone bass/midrange drivers. An added bonus is that since the rather garish yellow Kevlar has been replaced with Continuum's tasteful silver, there's more incentive to leave the grilles off.
These new models also use a decoupled double dome aluminium tweeter (there's no diamond here), and are all rated with a nominal impedance of 8 ohm. The speakers boast a cleaner design overall – gone are the grille pegs of yesteryear, swapped for snap-in-place magnets, while the speakers' bass ports have been moved to the rear. There's also a choice of a matt black finish with a black grille (as photographed here), or satin white and a grey grille.
Stand and deliver
B&W's 600 Series consists of the three-way 603 floorstanding speaker, the 606 and 607 standmount speakers, the HTM6 centre speaker, and a trio of subwoofers. For the purposes of this review, I'm testing a 5.1 system that uses a pair of 606 standmounts (£550) for the front left/right channels, a single HTM6 (£400) for the centre, a pair of 607 standmounts (£400) as the surrounds, and an ASW610 (£500) subwoofer for low-frequency fun.
The 606 is a fairly large standmount model that features a 6.5in Continuum bass/midrange driver mounted below its 1in aluminium tweeter. Build quality is excellent considering the price point, and the styling, while unadventurous, is also refreshingly unobtrusive. In fact, I really like the minimalist appearance of the 600 Series overall: it complements the attractive silver Continuum drivers and matching silver tweeter trim.
The 606 has a claimed sensitivity of 88dB and a frequency response rated to go down to 52Hz. On this model, and the rest of the 600 Series passive speakers, you'll find dual binding posts at the rear, handy if you're into bi-wiring or bi-amping.
B&W has reduced the size of the centre channel enclosure in the 600 Series, in the hope that the compact HTM6 will prove more appealing to consumers and less of a placement conundrum. This uses two 5in Continuum bass/midrange drivers, sited either side of its aluminium tweeter. Its a little less sensitive (87dB) and, as is often the case with a centre speaker, the frequency response isn't as deep, going down to 72Hz.
In this package the entry-level 607 standmount speakers are on surround duty. They look almost identical to the larger 606 aside from the smaller (5in) midbass driver. Sensitivity is rated at 84dB, yet frequency response remains at 52Hz.
The final component in this 5.1 array is the ASW610 subwoofer, which uses a sealed cabinet with a forward-firing 10in paper/Aramid fibre cone, driven by 200W of built-in amplification. The styling matches the rest of the range, and there's a choice of rubber or spiked feet to keep the woofer in place.
At the rear is a fairly typical set of controls for line and speaker volume, low-pass frequency settings, and a low-pass filter. There are also three bass extension settings, two EQ settings, and a 0-180 phase switch. In terms of connections there's a choice of stereo phono (use the 'left' socket for an LFE feed from your AVR) and speaker-level inputs, along with a 12V trigger.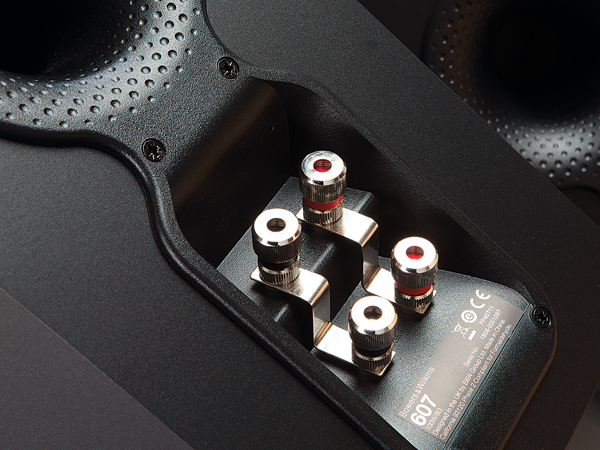 As easy as 1, 2, 3... 4, 5, 6
I tested the system in a typical 5.1 configuration, which means the 606 speakers were standmounted either side of my display, while the HTM6 was located on a stand at its bottom centre. The 607 speakers were on stands either side, and just to the rear, of the main listening position, and the ASW610 was at the front of the room away from any walls and corners. I used my reference Arcam AVR850 to drive the five channels.
I should start this section of the review by admitting that since I had been running earlier-generation 600 Series speakers in my setup for over a decade until fairly recently, I thought I had a good idea what to expect. Boy was I wrong...
The addition of the Continuum driver has completely changed the signature of B&W's speakers. The slightly soft midrange that typified the Kevlar weave used previously has largely gone, replaced by a transparency and detail that I simply wasn't expecting.
That's not to say that the smoothness and sense of fun that is traditionally associated with the company's speakers is missing – far from it – but there's now a neutrality and clarity that simply wasn't there before. The result is a set of speakers that blend tonally to render exceptional soundstaging, while the overall system combines seamlessly to deliver a sonic performance that has both poise and sophistication, and makes the sub-£2,000 ticket price look like an absolute steal.
The 606 standmount speakers demonstrated all these attributes, and proved extremely adept when it came to music replay. However, if you're looking for a system that can handle music and movies in equal measure, then you might want to consider the 603 floorstanders at £1,250 a pair.
Listening to David Bowie's performance from the 2000 Glastonbury Festival (CD), the 606 standmounts displayed a delicious musicality and handled the live recording with an enjoyable sense of accuracy and space. It sounded pretty much like being there, and I should know because I was.
Sharp-shooter
This particular system's strengths really came to the fore once I moved to 5.1-channel soundmixes, and my first port of call was the new Netflix movie by Joel and Ethan Coen – The Ballad of Buster Scruggs. This portmanteau of six tales of the Old West has an imaginative soundtrack that the 600 Series conveyed with real gusto.
The opening story includes monologues, singing and gunfights, all of which were delivered with a sharp-shooter's precision: there was a high-frequency zing to the bullets as they zipped around the soundstage. A pitched battle between a stranded cowboy and a group of Native Americans was another stand-out scene and while the Kevlar has gone, the performance of B&W's speakers remains as bullet-proof as ever – even if the characters in the film don't.
So far so good, but it was time try something with lossless resolution. The 4K disc of John Carpenter's sci-fi classic Escape from New York has a DTS-HD Master Audio soundtrack, and I was immediately delighted by the 600 Series' rendition of the film's pulsing opening score. There was excellent integration across the front three channels, and plenty of width to the soundstage as these speakers avoid a narrow focus.
Effects were crafted with precision, and there was a unerring tonal balance to the whole system thanks to the use of the same driver technology (albeit not at the same size). The HTM6 handled Escape From New York's dialogue particularly well, and Kurt Russell's delivery in the style of Clint Eastwood has never sounded cooler. However, as good as the film's 5.1 mix is, the transparent nature of the speakers also revealed the limited fidelity of the original source recordings.
Ready for lift off
There are no such limitations when it comes to Christopher Nolan's Interstellar (Ultra HD Blu-ray), which has an exceptionally dynamic DTS-HD MA 5.1 mix. For reasons best known to himself, Nolan eschews today's immersive audio formats, preferring a more traditional multichannel approach. However, it's hard to argue with a full-bodied track like Interstellar, which uses every channel to surround its viewer in the action.
Its scenes on the water planet are a great example, with extensive use of the LFE channel as the mountain-high waves approach. The ASW610 did a fine job of delivering the low-end depth, resulting in a sense of impending dread. It also integrated well with the rest of the speakers in the system, resulting in a soundstage with a solid bass foundation. The sub may lack the power of larger and more expensive models – B&W also offers the ASW610XP, which increases amplifier power to 500W and claims a deeper roll-off – but it proved the perfect complement to these speakers.
The system also revealed a nimble responsiveness to changes in dynamic range, as demonstrated during the Interstellar sequence where a shuttle tries to dock with its dangerously spinning mothership. The action cuts from the silence of space to the cacophony of sounds inside the vehicle, with all five speakers and the woofer uniting to cocoon the viewer within the buckling fuselage.
However, thanks to the mid-range heft and focused nature of the centre speaker, dialogue was projected with perfect clarity – aside from the moments where Nolan deliberately muffles voices as a creative choice. Overall the dynamic and immersive nature of the film's soundtrack revealed a system that was both revealing and authoritative when it came to multichannel movie sound. Which is exactly what potential buyers will be looking for.
Exceptional value
Bowers & Wilkins' 600 Series offers exceptional value to system builders, with a finish and performance far in excess of its price point. Trickle-down technology from premium models to affordable alternatives isn't a new story, but the switch to Continuum cones pays dividends here; the sound is precise, transparent and hugely entertaining. This system is sure to please existing fans of the 600 Series, and will also gain it plenty of new ones
---
HCC Verdict
Bowers & Wilkins 600 Series 5.1
Price:£1,850
www.bowers-wilkins.co.uk
We say: A detailed, neutral, and hugely enjoyable sound performance from a well-constructed 5.1 pack – proof that Bowers & Wilkins can do affordable as well as high-end.
Performance: 5/5
Design: 4.5/5
Features: 4.5/5
Overall: 5/5

---
Specification
606
Drive units: 1 x 1in decoupled aluminium double dome tweeter; 1 x 6.5in Continuum cone midbass driver
Enclosure: Rear-ported
Frequency response (claimed): 52Hz-28kHz
Sensitivity (claimed): 88dB
Power handling (claimed): 120W
Dimensions: 345(h) x 190(w) x 300(d)mm
Weight: 6.9kg
HTM6
Drive units: 1 x 1in decoupled aluminium double dome tweeter; 2 x 5in Continuum cone midbass drivers
Enclosure: Rear-ported
Frequency response (claimed): 72Hz-28kHz
Sensitivity (claimed): 87dB
Power handling (claimed): 120W
Dimensions: 160(h) x 480(w) x 255(d)mm
Weight: 7.8kg
607
Drive units: 1 x 1in decoupled aluminium double dome tweeter; 1 x 5in Continuum cone midbass driver
Enclosure: Rear-ported
Frequency response (claimed): 52Hz-28kHz
Sensitivity (claimed): 84dB
Power handling (claimed): 100W
Dimensions: 300(h) x 165(w) x 207(d)mm
Weight: 4.7kg
ASW610 (subwoofer)
Drive units: 1 x 10in paper/Aramid Fibre woofer
Enclosure: Front-firing, sealed
Frequency response (claimed): 27Hz-140kHz
Onboard power (claimed): 200W
Remote control: No
Dimensions: 310(h) x 310(w) x 375(d)mm
Weight: 12.5kg
Features: Stereo phono line-level input; stereo speaker-level input; 0-180 phase switch; level and low-pass frequency settings; low-pass filter; bass extension settings; EQ settings; automatic standby; 12V trigger

SPONSORED VIDEO

SPONSORED VIDEO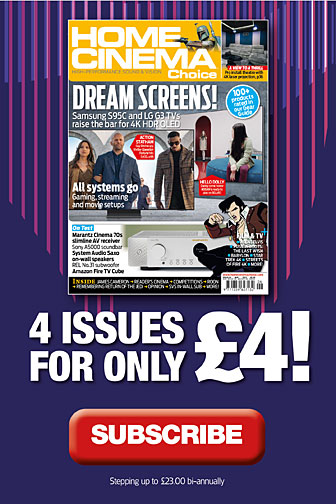 Home Cinema Choice #332

is on sale now, featuring: Samsung's 8K flagship; Anthem AVM 90 processor; B&W 800 Series Diamond; LG smart projector; Hollywood box office bombs; Hitchcock 4K; and more
Want to see your home cinema system featured in the pages of HCC? Click
here
for more info.