xXx: Return of Xander Cage Blu-ray review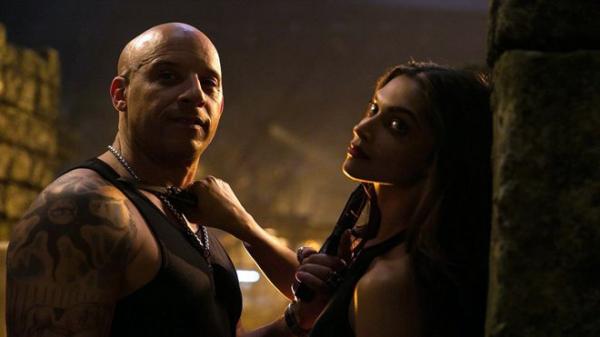 When Augustus Gibbons (Samuel L. Jackson) is killed by a crashing satellite, the powers that be realise that there's only one man who can save the day: extreme-sportsman-turned-secret-agent Xander Cage (Vin Diesel). Trouble is, as anyone who saw The Final Chapter: The Death of Xander Cage short film that appeared on the xXx: Director's Cut DVD knows, Cage is dead… isn't he?
As it happens, no. It turns out Cage faked his death and has spent the past decade using his 'extreme' skills to steal satellite TV for his local bar in the Dominican Republic. Brought back into the fold by CIA Agent Jane Marke (Toni Collette), Cage puts together his own team of specialists and heads off to a remote island rave to capture a high-tech MacGuffin capable of taking control of any satellite from a rival group of thrill-seekers led by the deadly Xiang (Donnie Yen). But things aren't quite what they seem…
Released back in 2002, the first xXx was an inane attempt at melding Bond-style international espionage with extreme sports. It appeared that any attempt at turning the film into a franchise was cut short by 2005's xXx: State of the Union, an even more lacklustre affair that replaced Diesel with Ice Cube.
It's hard to believe that anyone has actually been clamouring for a new xXx sequel, particularly as Diesel is the leading light in the Fast & Furious franchise, but that's what Hollywood has given us and surprisingly enough it's half-decent. The action set-pieces are ridiculously entertaining, the supporting cast more than makes up for charisma-vacuum Diesel's one-note performance and – best of all – the film refuses to take itself even remotely seriously.
Load it up as a double-bill with The Great Wall for a Friday night of big, dumb fun.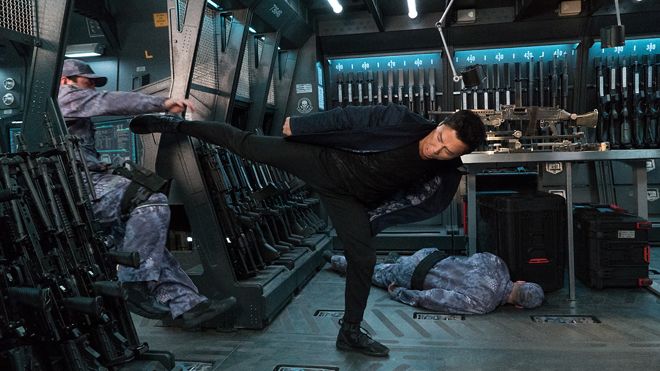 Picture: Shot digitally, xXx: Return of Xander Cage hits Blu-ray with a slightly inconsistent 2.40:1 Full HD presentation. While colour reproduction is very good and textures are well rendered, some shots appear excessively sharpened, giving them an aggressively digital appearance. Meanwhile, the artificial digital grain that swarms every frame during the night-time rave (Chapters 7 and 8) is just plain ugly.
Picture rating: 4/5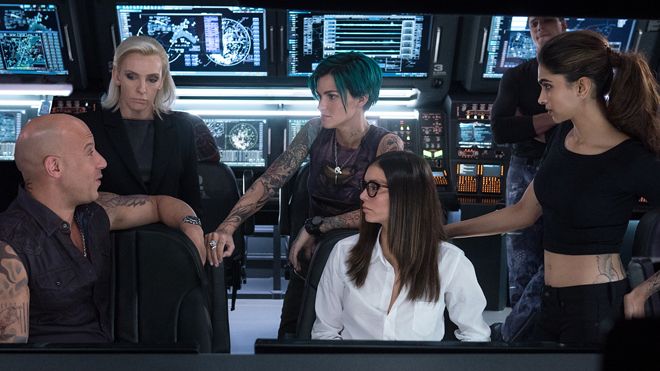 Audio: While the relentless high-energy score threatens to overwhelm the mix at times, the Blu-ray's Dolby Atmos soundtrack suits the action perfectly, and cooks up copious panning sound thrills. It also makes some effective use of the height speakers to open out the soundfield even more – particularly during the film's explosive finale (Chapter 11).
Audio rating: 4.5/5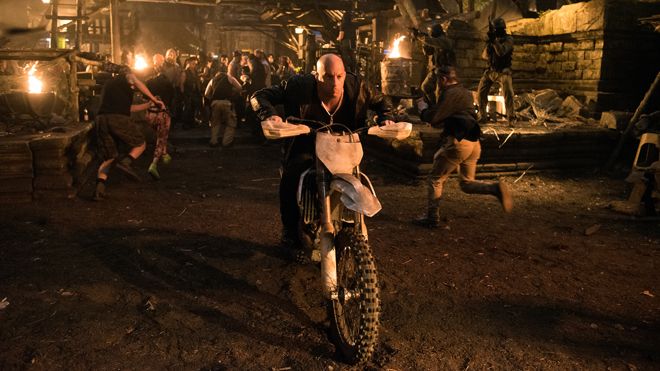 Extras: Nothing too exciting here, just a not-very-funny gag reel and a quartet of generic behind-the-scenes featurettes – Third Time's the Charm: Xander Returns (eight mins), Rebels, Tyrants & Ghosts: The Cast (20 mins), Opening Pandora's Box: On Location (16 mins) and I Live for This Sh#t!: Stunts (15 mins).
Extras rating: 2/5
We say: A sensationally stupid return for the 'extreme' action franchise. But no more, please…
xXx: Return of Xander Cage, Paramount/Universal Pictures, All-region BD, £25
HCC VERDICT: 3/5