WIN! WIN! WIN! Genesis DVDs!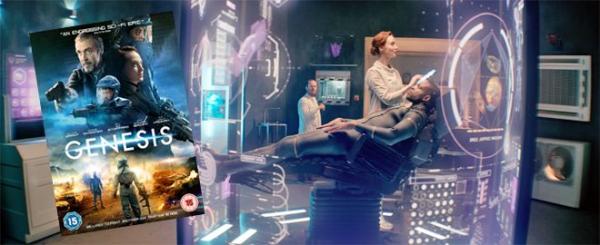 Read on if you fancy winning a copy of this new science-fiction thriller on DVD...
Home Cinema Choice has joined forces with Lionsgate UK to give away five copies of the new science-fiction thriller Genesis on DVD.
The year is 2069. Mankind has been devastated by a chemical Armageddon. Forced to live underground where the air is breathable, the civilians, led by the charismatic Paul Brooks (John Hannah) survive in dire conditions, starving and pushed into slave labour.
As the civilian unrest grows, the politicians and scientists, led by Dr. Eve Gabriel (Olivia Grant) dedicate all resources to the construction of ABEL, a humanoid life-form, and mankind's last hope. When the powerful A.I. Machine learns it preprogramed fate it is up to Eve and Paul to stop the catastrophic consequences as humanity's future lies in the balance.
Lionsgate UK presents Genesis on Digital Download from July 9 and DVD from July 16.
CLICK HERE TO ENTER THE COMPETITION and be in with the chance of winning one of five Genesis DVDs that we're giving away.
Click

here

to see what's inside Home Cinema Choice 306.

Reviews of Optoma and Epson 4K projectors, Philips' OLED934 TV, and Arendal's entry-level subwoofer; a roundup of classic movies on UHD Blu-ray; our annual gift guide; and a whole lot more...
Want to see your home cinema system featured in the pages of HCC? Click
here
for more info.