Western Digital Livewire review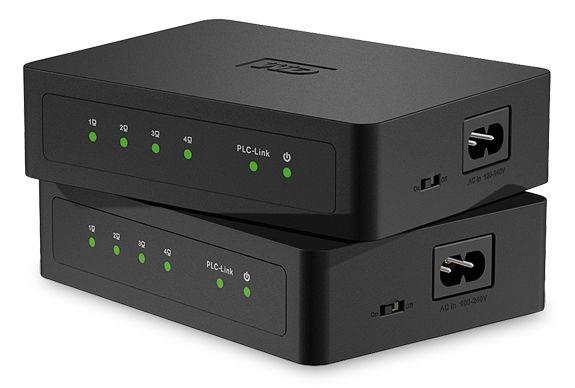 Rock it in the socket...
Wi-Fi not reliable enough? Martin Pipe networks via his mains
Powerline networking is a convenient way of bridging the network 'gaps' in your house without recourse to hard-to-hide CAT-5 cable or undependable Wi-Fi. The Livewire packs two powerline adapters; plug one into the mains sockets at the network gear end, the other in the remote location for which access is required; connect the Ethernet cables, press the 'sync' button on one of the Livewires, and it will seek out and then pair itself to the other. Easy!
Highs
Works very well indeed. We streamed 1.4Mbps uncompressed audio, 5Mbps MPEG-2 SD video and 7Mbps 720p hi-def (x264 codec) without any unwanted hiccups. Western Digital claims speeds of up to 200Mbps (provided that the conditions are ideal).
A four-port hub on each device simplifies connection to multiple devices. This could be very useful if the remote room hosts a Blu-ray player, games console and network-enabled TV, for example.
28-bit encryption, which ensures that your data traffic is secure from eavesdropping, is automatically applied. No need to configure or remember passwords.
Lows
Like all other powerline communications systems, both adapters need to be on the same mains circuit, otherwise they may fail to find each other.
'Dirty' mains supplies and the use of filters/conditioners, or even extension cables, can affect performance, so best to plug the adapters directly into wall sockets. The integrated hubs are a great idea, but multiple 'active' devices will be competing for bandwidth.
---
Western Digital Livewire
Price: £85 Approx
Overall: 5/5
Click

here

to see what's inside Home Cinema Choice 303.

KEF's R Series speakers in a 5.1.2 Atmos setup; Philips new OLED984 TV on test; the best and worst of the MCU; and a whole lot more...
Want to see your home cinema system featured in the pages of HCC? Click
here
for more info.