Virgin Media TiVo inks deal with Netflix...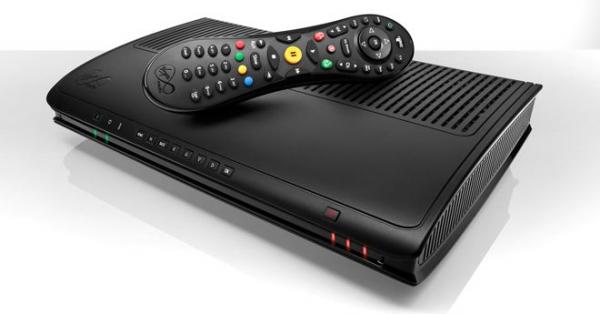 ...as Sky announces new catchup channels and Wi-Fi hardware
Virgin Media TiVo owners will soon be able to access Netflix's catalogue of on-demand TV and movie content via a dedicated set-top box app, thanks to a tie-in between the two companies announced today.
The app will roll-out to all 1.7m TiVo subscribers by the end of this year, with a pilot of 40,000 homes beginning this week. The Netflix application will be available in the Apps & Games section of the TiVo UI with Netflix members able to log-in using their existing details. New members can to sign up for Netflix via the app.
The deal brings the likes of Netflix's original House of Cards and Arrested Devleopment series, plus smash hit Breaking Bad, to TiVo subscribers. Of course, some of those will be owners of Smart TVs and Blu-ray players that pack the platform anyway.
Virgin Media's TiVo service, launched in 2011, saw the cablecaster introduce a high-end offering better suited to the challenge of battling Sky for UK telly addicts, with a 1TB, three-tuner PVR able to recommend content based on viewing habits and preferences. The Netflix app joins BBC iPlayer, Demand 5, 4OD, ITV Player, Sky Movies and Picturebox in the service's VOD/catchup portfolio.
In addition to the Netflix news, Virgin Media has said it is enhancing its recommendations and WishList features. A spokesperson told HCC: 'The Discovery Bar will make it clearer why we've suggested films and programmes for you to watch, whether it's a live sports event, similar to other programmes you've enjoyed or simply because our team have handpicked it for you to enjoy.

'And you can continue to watch the channel you're on whilst setting up a WishList. So no need to interrupt your current viewing to find everything Kevin Spacey has ever been in...'
The news follows an announcement from UK rival Sky of more tweaks to its own service. In a bid to bring its growing on-demand offering to a wider chunk of its subscribers, the company is introducing versions of its 1TB and 2TB Sky+HD boxes with built-in Wi-Fi, to simplfiy the hookup process. Futhermore, existing Sky customers who have not yet used on-demand can now receive a free Wi-Fi adaptor. Visit sky.com/connector to check eligibility.
New catch-up channels are also in the pipeline – Sky has said that 20 will launch within the next year, with Discovery, Dave, Gold and Cartoon Network all coming before the end of 2013.

Home Cinema Choice #311 is on sale now

, featuring: Samsung Q950TS 8K QLED TV; Emotiva 11-channel power amp; Meridian in-wall speakers; binge-worthy TV boxsets; Color Out of Space interview; disc reviews; opinion; and more.
Want to see your home cinema system featured in the pages of HCC? Click
here
for more info.