Train to Busan Blu-ray review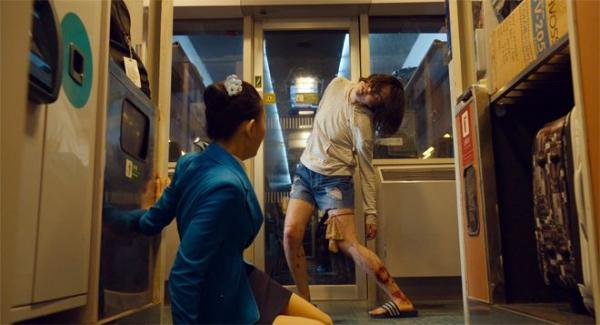 The passengers on this train face bigger problems than strikes and confusing ticket prices
Ever since Kang Je-gyu's action blockbuster Shiri exploded onto the bigscreen in 1999, discerning film fans have kept an eye on South Korean cinema. Over the best part of two decades, this awareness has been rewarded by such diverse treats as Joint Security Area, My Wife is a Gangster, The Host and Park Chan-wook's astonishing Vengeance Trilogy.
This period also saw a resurgence of horror cinema in the country, with 'K-Horror' hits such as R-Point, A Tale of Two Sisters, Into the Mirror, I Saw the Devil and The Wailing all getting a UK release. But if there was ever a film that could really bring K-Horror to the attention of mainstream Western audiences, it's undoubtedly former animator Yeon Sang-ho's energetic new zombie thriller.
Train to Busan follows workaholic divorcee Seok-Woo (Gong-Yoo) and his neglected daughter Soo-an (Kim Su-an) as they take the KTX bullet train from Seoul to Busan to visit her mother. Little do they realise the chaos that a fellow passenger – a young woman with a strange bite on her leg – is about to unleash. Suffice to say, it isn't long before the high-speed train is packed with flesh-eating fiends and, with news channels reporting similar outbreaks across the country, the surviving passengers' only hope is to reach a quarantine zone that has been set up at their final destination.
Unlike, say, The Girl With All the Gifts, Train to Busan isn't interested in taking the genre into new territory. Instead director Yeon Sang-ho has crafted a highly propulsive horror-thriller based around the simple notion of being locked in a cramped train with the undead. The fun comes from seeing how he uses the claustrophobic environment and its unique features (such as pitch-black tunnels and runaway trains) to ramp up the nail-biting terror.
On top of this, Sang-ho demonstrates a sharp eye for Romero-esque social commentary regarding fatherhood, privilege and corporate responsibility. Together it all adds up to an electrifying Korean film with an abundance of white-knuckle thrills. This should have no difficulty winning over even those viewers who usually can't see beyond subtitles.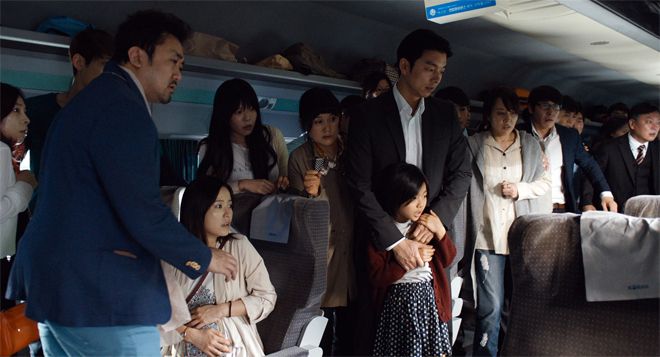 Picture: Train to Busan pulls up on Blu-ray with a pleasing 1.85:1-framed 1080p encode. Shot digitally, the imagery is crisp and sharp, with the intricately drawn textures helping to showcase the zombie make-up. Although the colour palette is intentionally drab, brighter hues are well saturated. There are some instances of noise in low-light shots, but black level and contrast are generally very strong.
Picture rating: 4.5/5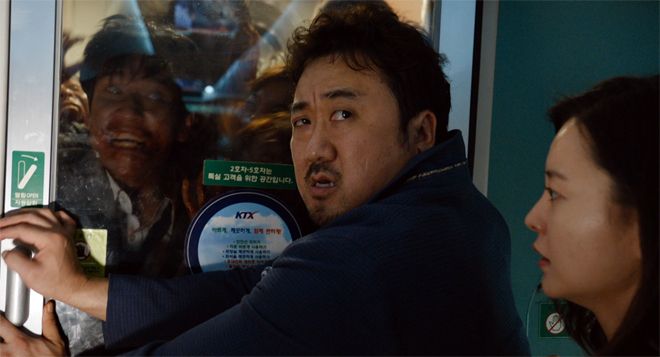 Audio: StudioCanal's Blu-ray sports a fantastic DTS-HD MA 5.1 Korean soundtrack that makes excellent use of the entire soundfield. It's lively and immersive. Indeed, our only real complaint is the absence of the DTS:X mix that appeared on the film's US release.
Audio rating: 4/5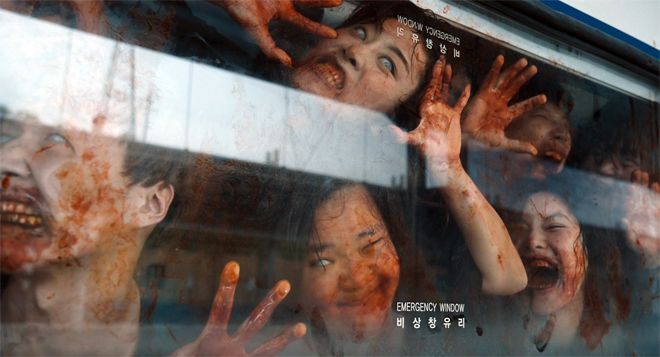 Extras: In a word: disappointing. Apart from a fly-on-the-wall look at the making of several scenes, the only other extras are two brief promos for Sang-ho's animated prequel Seoul Station (which hits DVD and Blu-ray in the UK on April 3).
Extras rating: 1.5/5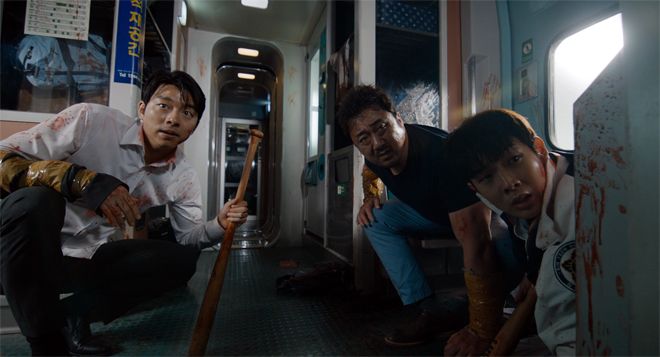 We say: A great-looking HD debut for this energetic zombie movie – although better extras and a DTS:X soundmix would have been nice…
Train to Busan, StudioCanal, Region B BD, £23
HCC VERDICT: 3.5