Toshiba 55ZL2 review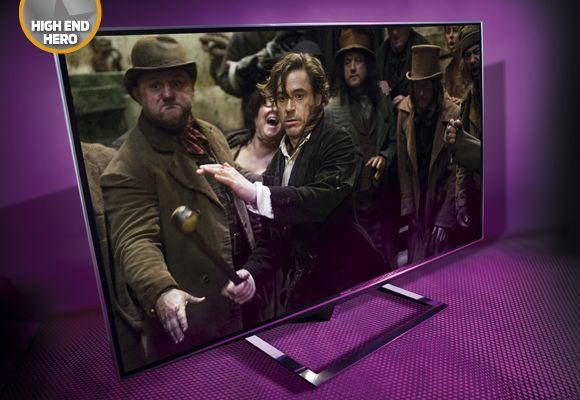 Fancy watching 3D but not keen on wearing the glasses? Maybe Toshiba's 4K TV is the answer...
Toshiba's 55ZL2 rewrites TV history on not one but two fronts, comes fully-loaded with unprecedented amounts of processing power and looks amazing to boot. In other words, it's the shape of TVs to come. Yet there are a few bumps along the way...
Most flagship TVs usually feel pretty smug about themselves if they deliver even one genuinely groundbreaking AV feature. But Toshiba's 55ZL2 pushes the TV envelope in not one but two radical new directions.
First up is the screen's resolution. For instead of the 1,920 x 1,080 pixel count of today's Full HD TVs, the 55ZL2 squeezes 3,840 x 2,160 pixels into its 55in screen. As we saw recently with Sony's VW1000ES projector, this level of resolution can have a mind-blowing impact on picture quality, so I'm ridiculously excited to find it now on a TV. Even when that TV costs £7,000...
The 55ZL2's other huge advance is that it lets you watch 3D without wearing glasses. With most punters apparently reckoning that needing to wear glasses is what most puts them off 3D, this huge advance could make 3D the must-have game-changer the AV manufacturers have so long wanted it to be.
Before I find out how successful Toshiba's twin advances are, though, there's a lot of 'premium TV' scene-setting to be done, kicking off with the 55ZL2's design. Which is, in a word, delicious.
Its bezel is outstandingly slim, but also robust thanks to its metallic finish. And, while you can wall-mount the set, I found its svelte frame looking its best when mounted atop its supremely sleek, rectangular 'outline' stand.
Connections are as comprehensive as you would expect of such an ambitious TV, including four HDMIs, USB ports, and built-in Wi-Fi (plus an Ethernet port if you'd rather go the hardwired route).
The HDMIs are built to the 3D-friendly v1.4 specification, and the USBs can be used for either playing back multimedia files or for recording to USB HDDs from the built-in Freeview HD tuner.
Actually, the 55ZL2's carriage of Toshiba's powerful CEVO Engine processing gives the USBs a highly unusual third purpose. For you can attach them to the colour meter contained in Toshiba's £200 TPA-1 accessory pack, enabling the TV to auto-calibrate its picture settings.
At this price, though, you might expect the TPA-1 to be bundled. The LAN/Wi-Fi options let you stream stuff from a connected DLNA PC, as well as taking the 55ZL2 online with Toshiba's proprietary Places service.
Going places
Places gets off to a great start by enjoying possibly the online TV world's prettiest and most user-friendly interface, with its large, colourful graphics and brilliantly simple organisation.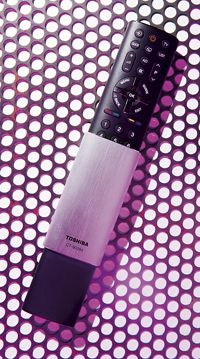 There are commendable efforts at personalising the Places experience too, such as support for multiple users to establish individual favourite lists and presentation preferences. The TV's built-in camera can even use face-recognition to identify who's using it and automatically switch to that user's preferred settings. Whether you'll bother with this is a different matter.
The simple but significant problem with Places is that for now, at least, it just doesn't have enough content. A few bits and bobs have been added recently, with the most significant services now comprising the BBC iPlayer, YouTube, Acetrax, Twitter, Facebook, Viewster, Daily Motion, Box Office 365, Woomi, Cartoon Network and HiT Entertainment. But this remains far short of what you can get elsewhere, with the lack of Netflix and LOVEFiLM being particularly painful.
Predictably for a seven-grand TV, the 55ZL2 is packed with picture calibration aids for people not wanting to use the TPA-1 automated system. Full colour and gamma management are available, along with much-appreciated control over all the many picture processing tools the set carries.
These processing options include dynamic contrast, noise reduction and, most significantly, Toshiba's Resolution+ system for adding detail to pictures. On the 55ZL2, this latter system can be used to upscale HD to the screen's native 'Quad HD' resolution. With native 4K content in painfully short supply (more on this in a moment), this upscaling is of tantamount importance to the 55ZL2's appeal.
The trouble with 4K
As we discovered while reviewing the Sony VW1000ES, 4K is a hardware-driven phenomenon, at least where the home is concerned. While 4K digital film masters are now commonplace in commercial cinemas, there's currently no clear path for getting these gorgeous things into our homes. This is partly because the file sizes involved with 4K films make Blu-ray's capacities look puny, and partly because there appears to be reluctance among the film studios for making 4K video available to the domestic market.
It doesn't help, either, that there's no finalised standard for shipping 4K via HDMI cables. And actually, it's this that causes the 55ZL2 a major problem. Unlike Sony's VW1000ES projector, the 55ZL2 seemingly can't handle 4K delivered by HDMI. Attaching a 4K-capable PC rig via HDMI resulted in the PC simply refusing to acknowledge that the 55ZL2 was a 4K screen – even though the same PC worked fine with the Sony projector.
Discussions with Toshiba confirm that the 55ZL2's HDMI socket currently can't take native 4K, and quite possibly never will. This is a huge blow to anyone thinking about getting a 55ZL2 as a future-proofed TV ahead of any incoming 4K source explosion.
At which point I'd better stress that the 55ZL2 is actually capable of playing 4K. Anyone with a high-resolution digital camera, for instance, can enjoy their photos via the USB ports at that resolution. And such pictures can look truly stunning.
Dealers, meanwhile, can show off the 55ZL2's 4K video capabilities using a special server that Toshiba has built expressly for the purpose, and an unusual chunky digital port that sticks straight out of the TV's rear top-right corner. Tragically, though, there's no apparent way for home users to make use of this port.
Luckily, Toshiba sent one of its 4K demo servers to us along with the 55ZL2 review unit, so I was able to witness the screen's full 4K potential in all its glory.
The server's content comprised a show-reel of various busy, beautiful scenes shot by Toshiba especially for the 4K demo. And absolutely every last frame of it was mesmerising, thanks to the levels of detail, clarity, subtlety, accuracy and purity – levels that simply have never been seen before on a consumer TV.
Any doubts over whether you would really be able to appreciate the step up to 4K from Full HD on a TV – even one as big as 55in – are instantly crushed, as even the most ludditistic viewer will clearly be able to see the difference.
The only problem with all this 4K awesomeness is that it makes the inability of normal punters to enjoy 4K video for themselves at home all the more difficult to take.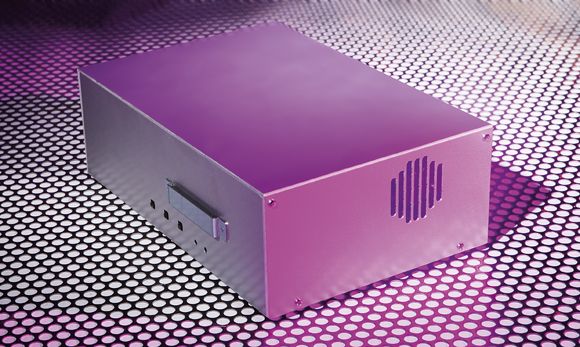 Upscaling
The unexpurgated joy of watching true 4K on the 55ZL2 also puts considerable pressure on the set's upscaling talents, given that these will provide most people with their only super-hi-res thrills. Just as well, then, that the set upscales Full HD sources to 4K pretty successfully, making them look more densely textured and detailed without generating much shimmer, lagging noise or artefacting.
Even action-packed sequences from Chronicle, during which practically everything on the screen is moving, the upscaled pictures look clean and involving. This lack of processing side effects is impressive when you consider how many extra pixels of picture information the CEVO Engine is having to calculate in real time.
However, while upscaled 4K pictures on the 55ZL2 look better than Full HD ones on normal TVs, they're no match for the gorgeousness of true 4K sources. Whether or not the HD-to-4K upscaling performance is sufficient to justify the TV's £7,000 price tag can only be a personal decision – probably based on whether you're rich or not.
Turning to the 55ZL2's other headline ability, its glasses-free 3D, the results are less universally impressive. With the 3D versions of Tangled and Pirates of The Caribbean: On Stranger Tides, my experience was mixed in the extreme. On the upside, there is something truly remarkable – liberating, even – about being able to see genuine 3D pictures coming out of a telly box without needing to don any glasses. It makes the experience feel enormously more natural, direct and unfatiguing.
To this extent it fully justifies the enormous technical efforts of Toshiba in making the technology work, and adds credence to the argument that 3D can enjoy a renaissance once glasses-free technology is commonplace.
Toshiba is also to be congratulated for making its glasses-free 3D images appear miles better on the finished 55ZL2 than they did during show demos as little as a year ago. The 3D effect looks deeper than expected, images predominantly seem detailed and sharp, and rather brilliantly the combination of Toshiba's complicated lenticular lens array on the screen and powerful CEVO image processing allows the glasses-free 3D effect to support multiple viewing angles for up to five different viewing zones (with each zone potentially occupied by multiple viewers).
The problem, though, is that for all Toshiba's admirable efforts, glasses-free 3D pictures on the 55ZL2 are no match in pure quality terms for a good 3D performance from a normal 'with glasses' 3DTV. For starters, Toshiba's technology struggles to resolve objects in the distance as crisply as objects in the foreground. The castle on the hill and the lanterns coming out of it in chapter eight of Tangled, for instance, appear slightly out of focus.
Another issue is that despite Toshiba's efforts to support multiple viewing angles and positions, you have to sit with your head very still if you don't want to experience distracting focus 'shifts' across all or part of the picture.
Finally, 3D pictures betray small signs of the physical structure of the lenticular lens array that sits across the 55ZL2's screen. At its lowest level, this consists of a slight sense of horizontal line structure in 3D images. More disturbing, though, is the appearance in a couple of places of a wavy line effect. I'm not sure if these wavy patches were a result of manufacturing errors in our test sample or are symptomatic of issues with trying to make the lenticular 3D effect work across a large TV screen. But what's not in doubt is that they place a significant 'third wall' between you and the material you're watching.
I pondered at this point if it might have been better from a pure picture quality point of view if Toshiba had used the 55ZL2's 4K resolution to deliver a Full HD Passive 3D experience, despite the fact that this would have required glasses. Ultimately, though, for all its flaws the experience of watching 3D with no spex on still feels like a watershed moment in TV history – and I admire Toshiba for delivering it first.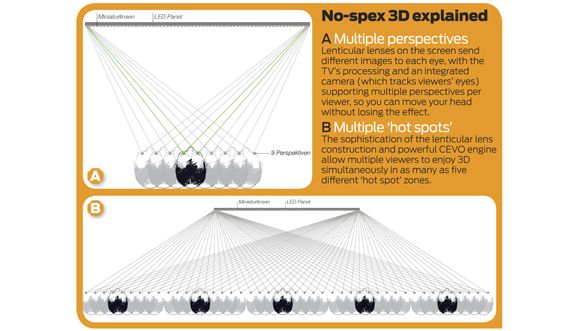 Back to reality
Before trying to make sense of the 55ZL2's 4K and 3D pros and cons, I should stress that it's a very fine performer in more 'normal' ways.
Its contrast, colour accuracy, 2D sharpness and motion handling are on more or less the same level as Toshiba's impressive YL863/WL863 CEVO-powered TVs. Its sound, too, is more powerful and well-rounded than that of many super-skinny televisions.
While the 55ZL2's general picture quality is good, though, it's not spectacular enough to justify the set's price tag. So for that we need to go back to the upscaled 4K video and glasses-free 3D performance.
When showing native 4K images, the 55ZL2 delivers a level of picture quality that's miles better than anything any other TV has ever produced. And being able to watch 3D without the hassle of glasses feels so 'right' you have to experience it to believe it.
In the end, though, not making the HDMI compatible with current or, presumably, future 4K sources, together with the fact that the set's 3D pictures aren't as good in raw quality terms as those of a normal Active shutter of Passive 3DTV, leave Toshiba's 55ZL2 feeling more like a fascinating experiment, and not something I'm entirely comfortable recommending that you splurge £7,000 on. Although if you have the money, and can't wait for other brands to catch up, I'm sure you won't be disappointed.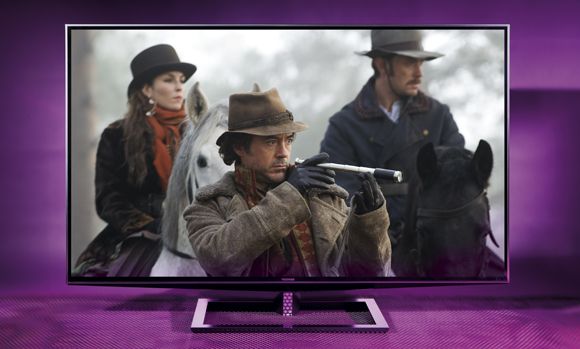 ---
HCC VERDICT
Toshiba 55ZL2
Price: £7,000 approx
Highs: Upscaled 4K content impresses; liberating glasses-free 3D; gorgeous design and build
Lows: No 4K support via HDMI; blurring with 3D; expensive
Performance: 4
Design: 5
Features: 5
Overall: 4
---
Specifications
3D: yes glasses-free!
Full HD: Yes 3,840 x 2,160
Tuner: Freeview HD and satellite (not Freesat)
Connections: 4 x v1.4 HDMIs; component; composite; USB input; Ethernet; MHL; Scart (via adaptor); D-Sub PC input
Smart TV: yes Toshiba Places
Sound: 2 x 10W
Brightness (claimed): 450cd/m2
Contrast ratio (claimed): 9,000,000:1
Dimensions (off stand): 1253(w) x 832(h) x 35(d)mm
Weight: 30.5kg
Features: Glasses-free 3D; 4K resolution; CEVO Engine processors; multimedia playback via USB and DLNA networking; optional auto-calibration kit supported; 4K upscaling; AMR 800 processing; 2D to 3D conversion; colour and gamma management; Audyssey EQ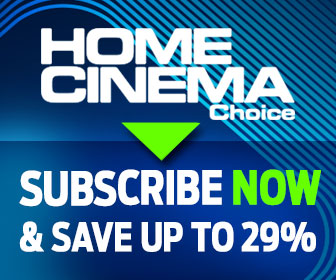 Home Cinema Choice #323

is on sale now, featuring: Panasonic JZ2000 4K OLED TV; LG SP11RA Dolby Atmos soundbar; Philips 806 OLED TV; Neill Blomkamp interview; hi-fi meets home cinema install; and more
Want to see your home cinema system featured in the pages of HCC? Click
here
for more info.