Toshiba 55WL768 review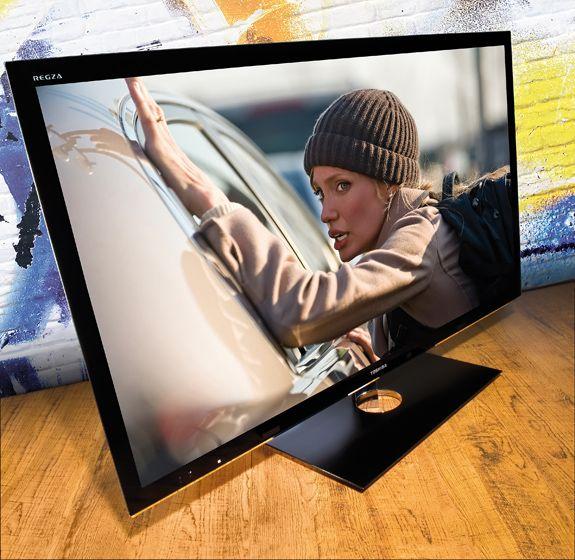 Tosh injects some Jensen good looks
The brand pulled out all the stops to make this 55-incher a great HD TV, says Steve May. And then it added 3D...
Toshiba desperately wants a slice of the high-end flatscreen TV market. It's been trying for years to secure a beachhead, first with its ill-fated SED project and more recently with the first generation Cell TV.
The latter will shortly be reborn as CEVO-Engine, a multi-processor TV solution. In the meantime, the brand hopes to enter the middle market with a wave of classy new screens.
The largest in this line is the 55WL768, produced in collaboration with the celebrated Jacob Jensen Design studio, best known for its work with Bang & Olufsen. Like the smaller screen sizes in the range, it's a sleek, thin Edge LED set, just 29mm deep, with both a Freeview HD and satellite DVB-S/S2 tuner onboard. Significantly, the set is also 3D-compatible, or as Toshiba prefers to label it, Intelligent 3D.
Built to impress
The 55WL768 is extremely well built. The glass-fronted panel looks marvellous, even when switched off, and it sits on a smart alloy pedestal with distinctive V neck. Rear connections are generous, and include four HDMI v1.4 inputs, component, phono AV, PC (with mini-jack audio), and Scart. There's also an optical digital output (to feed TV audio into a sound system, if you don't want to use ARC) and aerial.
Because of the slimness of the set, the legacy sources using Scart and component need to be routed with the supplied 3.5mm adapters. The basic installation procedure is swift and efficient. You're prompted to install one or both of the tuners.
If you opt to hook up a dish directly, you'll be prompted to specify which satellite you wish to tune to (typically Astra 19.2E). Feeding the TV via standard Sky dish brings in a random list of free-to-air channels, including the BBC HD channels and ITV 1 HD. The system can apparently cope with a steerable dish system too, although this wasn't tested.
The 55WL768 features a smorgasbord of Toshiba's most advanced picture processing. Active Vision M200 Pro offers a 200Hz image refresh rate to banish motion blur, while there's a Film Stabilisation mode to improve stability and motion picture resolution. Juggling all the resulting algorithms is the rather ominously named Meta Brain. Combined, these technologies are massively influential on overall picture performance.
The level of deep image control offered by this set is admirable. Delve beyond the basics and you'll find an Advanced mode with all manner of refinement on offer, including adjustable black level, gamma and individual colour control.
All decent full HD LCD screens are able to deliver blisteringly sharp static images. The real test of their mettle is how much of this resolution is retained during motion. The worst can lose as much as half of their perceived resolution with only moderate onscreen activity.
The good news is we found the motion resolution of the WL768 to be very good indeed. A moving monoscope test pattern confirmed that 1,000 lines of resolution were displayed at 6.5ppf (pixels per frame). Increase the speed to 12.5ppf, and there is only a minor loss of definition. This puts the screen at the higher end of the LED LCD market in terms of resolution.
The definition in The Incredible Hulk (Blu-ray) was on show all over the screen, with the titular hero looking spectacularly textured. The fast-moving actions sequences also managed to avoid unwanted blur. Unfortunately, the set's Edge LED backlighting is somewhat uneven. The illumination is not as obvious as that seen on the 40VL758, but the brighter blotches emanating from its LED bulbs still conspire to compromise the image a tad. However, you can mitigate against this by taking down the backlit intensity – which also makes the screen more economical to run and doesn't significantly affect perceived image brightness.
The screen is not too kind to low-bitrate standard-def sources, which is bad news for low-rent shopping channel fans. Of course, this is rapidly becoming less of an issue, as the volume of HD increases.
When viewing HD source material, it's worth remembering to select the Native option from the aspect ratio menu button on the remote. This eliminates Overscan and ensures that the very edges of the picture are not hidden behind the bezel.
Toshiba's patented Resolution+ image enhancement technology is present, in an iteration called Resolution+ 3D. This smart detail enhancement tool subjectively pulls more texture from any given image, and is particularly effective on Toshiba's smaller TVs, but it should be used judiciously on a panel of this size. What looks like a subtle tweak on a sub-40in model can look over-wrought and unsubtle when blown up, so keep it turned down low.
One obvious benefit of a larger set such as this is that the audio quality inevitably improves over smaller models. The 55WL768 is not subject to the telephonic squeaks of the smaller 40VL758, which at least makes it suitable for general viewing.
There's also Dolby Volume, a rather clever tweak that irons out loudness discrepancies between sources. Not so much a problem here as in the US, but it's still worthwhile.
(N)online entertainment
Toshiba hasn't yet thrown open the doors to its online content portal, Toshiba Places. Instead, the brand simply offers a speed dial to BBC iPlayer (standard and hi-def streaming) and YouTube. For many, that might well be enough IPTV to be getting on with.
Although the screen is DLNA-certified and has an integrated media player, file support is limited. Across a network, the only success I had was with AVCHD footage. AVIs, XviD, MKVs etc were all ignored. These same files could be played back when accessed from local USB media; however, there's no .SRT subtitle support.
While the set's full HD, 'flat-o-vision' performance is generally sound, I have reservations about its 3D. The most obvious problem is one of crosstalk – the double imaging/ghosting effect caused when a portion of the image intended for one eye leaks into that for the other. Watching Ice Age: Dawn of the Dinosaurs, I soon felt as boggle-eyed as Scrat. Toshiba's FPT-AGO1G 3D glasses do not absorb too much light, so at least 3D images retain an acceptable level of brightness, but the overall experience was akin to flipping my contact lenses inside out.
Overall, I'd rate this large WL768 as a superior full HD screen. The design is scrumptious and its overall picture performance is extremely good. It loses a few Brownie points on the uneven LED backlight, but its fine detail and motion performance are among the best I've seen this year from a large LED LCD TV. Given the typical selling price, it probably doesn't matter that 3D appears to be an afterthought.
HCC VERDICT
Highs: Excellent HD performance; striking Jacob Jensen design
Lows: Crosstalk makes 3D an uncomfortable experience; uneven Edge LED backlight
Performance: 4/5
Design: 3/5
Features: 4/5
Overall: 4/5
Specifications
Full HD: yes 1080p/24
3D: yes Active Shutter
Tuner: yes Freeview HD, DVB-S, CI slot
Component: yes via adaptor
HDMI: yes four HDMI (including one side connection)
Resolution: 1,920 x 1,080
Sound: 20W (2 x 10W + 20W)
Brightness (claimed): 430cd/m2
Contrast ratio (claimed): 5,000:1 (native)/7,000,000: 1 (dynamic)
Dimensions (w/o stand): 1,283(w) x 772(h) x 29(d)mm
Weight (w/o stand): 29kg
Features: Edge LED; Resolution +/Resolution+ 3D; Meta Brain; Active Motion M200 Pro; 2x USB for media playback (JPEG, MP3, DivX, MKV, AVI support); BBC iPlayer, YouTube, Ethernet connection; integrated wi-fi, Expert settings with 3D colour management, REGZA-Link CEC; built-in picture wizard; colour management; wide colour gamut option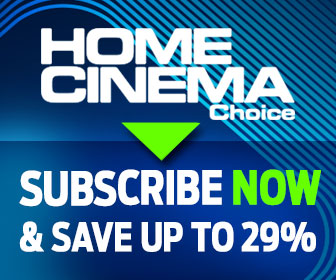 Home Cinema Choice #316 is on sale now

, featuring: Samsung Neo QLED TV; Monitor Audio Atmos system; battle of the SVODs; disaster movies on Blu-ray; BenQ UST projector; disc reviews; opinion; and more.
Want to see your home cinema system featured in the pages of HCC? Click
here
for more info.