Toshiba 40TL968 review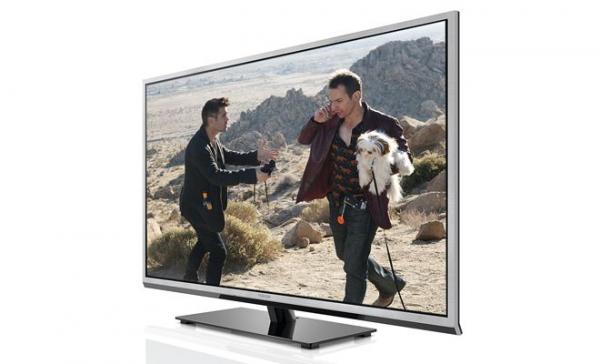 Active 3D and multimedia tricks for only £450 - but this 40in LED TV isn't without its flaws
Toshiba's debut TL series back in 2011 hit an instant chord with both us and the buying public by combining a super-slim design with features galore, good pictures and an eye-catching price.
The 40TL968 reviewed here is two generations on from those heady first TL days, so I'm hoping it's even better value than its predecessor. Its price certainly strikes the right note: £450 for a 40in LED TV is peanuts, especially when it's this well featured.
For instance, the Toshiba can play back multimedia files from USB storage devices or networked PCs via LAN or, impressively, built-in Wi-Fi. You can also access Toshiba's Places Smart TV platform, which includes such services as Blinkbox, Acetrax, Skype, BBC iPlayer, YouTube, Facebook and Twitter. Still no LoveFilm or Netflix, though.
The 40TL968 even supports Active 3D playback - and a run-through of Frankenweenie on 3D Blu-ray proves it to be none too shabby. Tim Burton's black-and-white imagery looks genuinely HD in detail and sharpness, and colours are punchier than I expected from a budget 3D set. Crosstalk ghosting is less obvious than it has been on previous TL models, too.
The only catch is that during dark 3D scenes I became painfully aware of brightness 'clouds' in the image's corners. These are exaggerated in 3D mode, moreover, because they're essentially a 2D 'artefact' lying across the surface of the stereoscopic image.
Jet engine
Unfortunately these backlight clouds remain apparent when watching Looper in 2D, too. During the scene in young Joe's apartment (Chapter 3), where he's visited by a Looper who let his 'mark' go, distracting jets of light splayed across the image from the corners. And there's no way of getting rid of these distractions unless you crank the set's backlight level down to almost zero. At which point images look absurdly dark.
The 40TL968 does exhibit plenty of strengths in other areas. During the outdoor daylight scenes at Sara's farm, colours are bright and natural. Detail levels are high, and don't reduce dramatically during the film's action scenes, thanks to better motion handling than some affordable LED TVs deliver. Noise levels are also well suppressed; the set reveals the Looper Blu-ray's natural grain without adding fizzing of its own.
The best word to sum up the 40TL968 is 'frustrating'. For much of the time it performs well enough to be the supreme bargain I'd been hoping for. But when the going gets dark its backlight foibles are difficult to ignore.
---
HCC VERDICT
Toshiba 40TL968
Price: £450 Approx
www.toshiba.co.uk
Highs: Bright scenes look great; impressive, slender design; solid multimedia support for the money
Lows: More online video services would be good; fairly serious backlight clouding problems; no 3D glasses included
Performance: 3/5
Design: 4/5
Features: 4/5
Overall: 3.5/5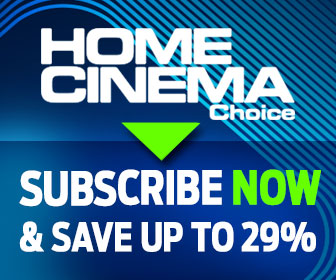 Home Cinema Choice #323

is on sale now, featuring: Panasonic JZ2000 4K OLED TV; LG SP11RA Dolby Atmos soundbar; Philips 806 OLED TV; Neill Blomkamp interview; hi-fi meets home cinema install; and more
Want to see your home cinema system featured in the pages of HCC? Click
here
for more info.