Tannoy Mercury Vi review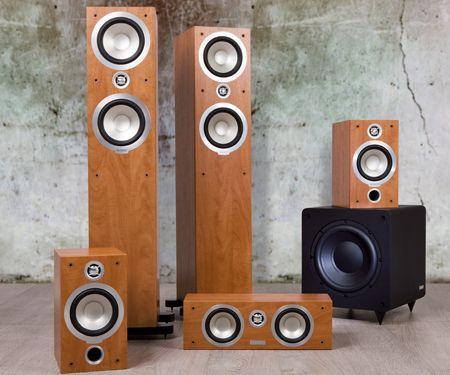 'If it ain't broke don't fix it' goes the saying, but no-one told Tannoy. Its affordable Mercury V speaker system blew my socks off back in 2012, but that hasn't stopped the company tinkering with the fifth-generation blueprint in a bid to further pimp up its performance. The result of this tweakage is the Mercury Vi system (not 'six'), which boasts a number of significant component and tuning upgrades but retains the same wallet-friendly prices as the original range.
The key modification is a new magnesium alloy tweeter that replaces the soft fabric unit used by Mercury V, while the crossover and speaker terminals have also been improved.
The lineup includes four models – the V4i front floorstanders, the V1i standmounts, the VRi rears and the VCi centre. The system on test here is a specially-priced 5.1 package that includes a pair of V4i fronts, V1is for the rears, the VCi centre and the TS2.10 subwoofer – the same sub on bass duties with Mercury V.
Tannoy Mercury Vi design
Despite all the internal tweaks, Tannoy has left the exterior pretty much the same as Mercury V, which isn't great news. The chipboard cabinets are finished in the sort of fake wood veneer you find on IKEA DVD cabinets, lacking the same sense of luxury as the Roth OLi RA or Monitor Audio R90HT1 sets that I've auditioned recently.
Looks-wise it's inoffensive enough, but I'm not keen on the Sugar Maple finish (Dark Walnut is much classier) or the boxy cabinets – a few curves wouldn't have gone amiss.
Despite their lacklustre appearance, the V4i's internally cross-braced cabinets feel satisfyingly robust and heavy. Unlike the Mercury V4s, they come with a plinth kit, which comprises two black bars that screw onto the bottom. It's simple but effective, elevating it off the ground and improving stability.
Yank off the black cloth grille (fixed by stubborn plugs as opposed to magnets) and you'll uncover the V4i's tweaked driver array, framed by eye-catching silver surrounds. It includes a pair of 6in midbass drivers, with light multifibre coated pulped paper cones, in between which is the all-new magnesium alloy dome tweeter. This material is more rigid than the soft fabric dome used by Mercury V and makes it possible to push high-frequency response up to a claimed 53kHz.
The new crossovers include fresh high-purity silver-plated wiring and Tannoy's Differential Material Technology (DMT) damping on the high-frequency capacitors, to help achieve a smoother integration between the new tweeter and midbass drivers.
Rigging up the speakers is easier than before thanks to the improved binding posts – the terminals are now gold-plated and encased in chunky transparent plastic, which makes clamping less fiddly. They'll take banana plugs, too. The V4i's posts are helpfully located at the bottom of the cabinet, and there are two pairs of posts for bi-wiring, one for the tweeter and one for the midbass drivers. Gold-plated link bars connect the two sets of posts for single-wire use.
Tannoy TS2.10 subwoofer
Tannoy sensibly keeps faith with the same TS2.10 subwoofer as the Mercury V system, which isn't actually part of the Mercury family but proved a good match last time round. It's a real powerhouse, equipped with a 300W Class D amplifier and two opposing 250mm bass drivers – one active, one passive – which eliminates much of the cabinet vibration you get from single-driver subs, says Tannoy.
It comes in three finishes, all of which are tasteful but completely incongruous with the other speakers. Bass tweaks are carried out on the back panel – three dials govern volume, phase and crossover frequency.
I loved the performance of the original Mercury V system, which offered gorgeous detailing, terrific bass slam and focused dialogue, and this delivers more of the same. In fact it's an even more detailed and engaging listen than its predecessor, even though certain aspects of its sound won't appeal to everyone.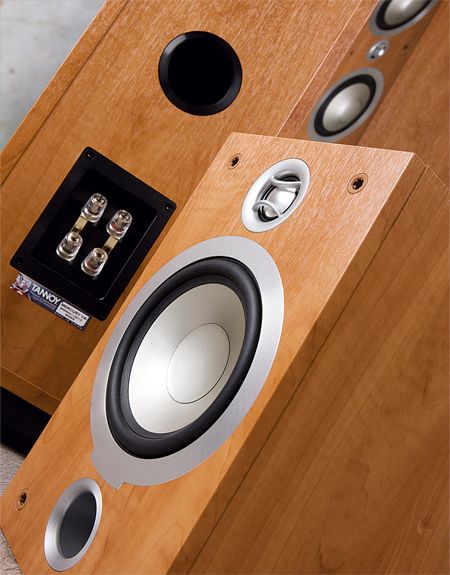 Tannoy Mercury Vi sound quality
The stunning DTS-HD MA mix of The Hobbit: The Desolation of Smaug provides all the evidence I need that this is a grand well spent. The first thing I noticed is that, as promised, the sound is extremely detailed. Those magnesium alloy tweeters do an inspired job of teasing out the subtleties of the soundtrack – nowhere more so than in the eerie, atmospheric surroundings of Mirkwood.
As Bilbo and his buddies begin their hallucinogenic trudge through the forest, the soft rustle of leaves under the Hobbit's hairy feet is crisp and lucid, while the gentle whispers echo and flitter around the soundstage. Every speaker lavishes these effects with the same level of precision and clarity.
When the group is captured by spiders, there's a moment when everything goes quiet and all you hear is the sound of arachnids scuttling around, wrapping up the dwarves in silk. The Tannoys dutifully dig out every rustle, chirp and click, creating a wonderfully vivid, intimate atmosphere.
This system also has a clear, articulate way with voices, which comes as no surprise given Tannoy's vast experience with public address systems. It's particularly impressive when the Necromancer addresses Azog at Dol Guldur – the Vis lend remarkable depth to both characters' raspy tones but also makes them focused and prominent, as if both were right there in the room with you.
Flick to the dwarves' battle with Smaug at the movie's climax and the system delivers a large and spacious soundstage. It handles the sound of smashing stone pillars and clanking metal effortlessly, while huge blasts of bass engulf the room when the dragon breathes fire.
The subwoofer is quick, agile and powerful, bringing the same sense of depth and scale as it did to the previous pack. However, integration was a slight issue this time round – I could never completely forget it was there and found myself fiddling with the dials more than I'd like – but there's no denying its power and punch, and once I found the right volume and crossover it became less of an issue.
Aside from that, there's an impressive sense of cohesion about everything the Tannoy array does. The use of identical drivers across the system results in seamless panning, while the tweaked mid/high crossover ensures top-to-bottom fluidity. As Smaug swoops around the cavernous halls of Erebor, you're swallowed up in a smooth, even soundstage.
But therein lays the Mercury Vi's only real drawback, if you can call it that – during the movie's most frenetic moments, it's a little too smooth and laid back for its own good. Sure there's energy and volume, but it could do with more snap and slam in the mids to really get the adrenalin flowing. On the plus side, that means you can listen to it for hours without any hint of fatigue, and it's also terrific news for music listeners. The velvety tones are easy on the ear, with wonderful detail and silky mids. The insistent Bossa Nova beats of Tonight We Dance by Citrus Sun are quick and tight in stereo mode, with dynamic subtleties such as the varying intensity of hi-hat hits and the song's layers of lilting percussion elegantly conveyed. Considering the price tag, this level of sophistication is not to be sniffed at.
At the end of the day, that price-to-performance ratio is what makes the Mercury Vi enticing. Yes, it looks dull and lacks the flat-out sonic excitement of some rivals, but Tannoy deserves credit for taking a winning formula and improving it without any change in price, delivering a smooth, super-detailed sound that suits both music and films.
Specification
Mercury V4i
Drive units: 2 x 6in multifibre coated pulped paper cone midbass drivers; 1 x 1in aluminium dome tweeter
Enclosure: Rear reflex
Frequency response: 32Hz-53kHz
Sensitivity: 91dB
Power handling: 200W
Dimensions: 204(w) x 995.4(h) x 281(d)mm
Weight: 14.7kg
Mercury V1i
Drive units: 1 x 5in multifibre coated pulped paper cone midbass driver; 1 x 1in aluminium dome tweeter
Enclosure: Front reflex
Frequency response: 45Hz-53kHz
Sensitivity: 86dB
Power handling: 100W
Dimensions: 170(w) x 300(h) x 254.5(d)mm
Weight: 4.5kg
Mercury VCi
Drive units: 2 x 4in multifibre coated pulped paper cone midbass drivers; 1 x 1in aluminium dome tweeter
Enclosure: Twin rear reflex
Frequency response: 67Hz-53kHz
Sensitivity: 90dB
Power handling: 140W
Dimensions: 140(w) x 430(h) x 170(d)mm
Weight: 4.9kg
TS.10
Drive units: 1 x 10in active woofer; 1 x 10in passive ABR
Enclosure: Sealed, side-firing
Low Frequency response: 24Hz
On board power: 300W
Remote control: No
Dimensions: 380(w) x 390(h) x 328(d)mm
Weight: 14.5kg
Connections: Stereo phono input and output

SPONSORED VIDEO

SPONSORED VIDEO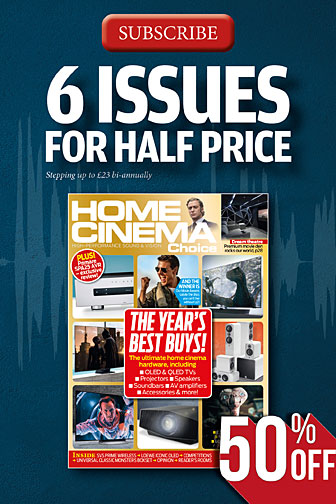 Home Cinema Choice #332

is on sale now, featuring: Samsung's 8K flagship; Anthem AVM 90 processor; B&W 800 Series Diamond; LG smart projector; Hollywood box office bombs; Hitchcock 4K; and more
Want to see your home cinema system featured in the pages of HCC? Click
here
for more info.