Streaming services now account for over 65% of UK's total video market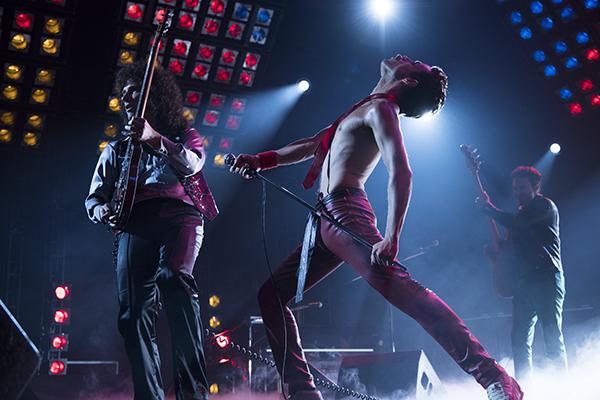 The UK's home entertainment market has been boosted by a proliferation of consumption models that bring unprecedented access to content for film and TV fans, according to the end-of-year report by the British Association for Screen Entertainment (BASE).
However, while streaming video-on-demand (SVOD) platforms clearly dominate, the organisation's analysis of 2019's consumer trends and best-selling titles finds a picture that's 'far from black and white', with the old battlelines of physical media vs digital media becoming blurred. Consumers are increasingly likely to shop across formats.
And the video market as a whole is healthy. BASE estimates its total value in 2019 to have reached £2.6billion, a growth of 9.5 per cent over the previous year.
The biggest chunk of that overall figure comes from our SVOD subscription fees. Around £1.7billion (65.9 per cent) has been coined by streaming platforms such as Netflix and Amazon Prime Video. Such businesses may be coy about releasing viewing figures, but there's no doubting the impact they've had on the home entertainment landscape.
And they also have a knock-on effect to other areas of the market, says BASE: 'These services not only provide a diversity of choice for consumers, but they also serve as a launchpad for high-quality original content that often then goes on to reach an even wider audience via transactional [physical and digital download] formats.'
While streaming now easily accounts for more than half of UK spend on screen entertainment, it's not all doom and gloom for disc enthusiasts. DVDs remain the backbone of physical media sales, but the shares taken by Blu-ray and 4K Blu-ray both grew in 2019 – the latter now representing around 16 per cent of the Blu-ray market (which itself accounts for 27 per cent of the disc market, up from 24.3 per cent). And physical purchase trumps digital download, says BASE: 'Where ownership is concerned, the disc is currently still the preferred choice for many fans, collectors and gifters.'
Of the major studios, Walt Disney enjoyed a bumper 2019, with an 18.6 per cent market share (by value) of physical media sales – albeit assisted by its acquisition of 20th Century Fox. The latter's Freddie Mercury biopic Bohemian Rhapsody [pictured above] topped the Blu-ray/DVD chart from the Official Charts Company, followed by Avengers: Endgame (Disney), A Star is Born (Warner Bros.), Fantastic Beasts: The Crimes of Grindelwald (Warner Bros.) and Mary Poppins Returns (Disney). Add in digital purchases, and Bohemian Rhapsody claimed more than 1.7m sales.
Further Disney titles including Dumbo, Captain Marvel, Toy Story 4, The Lion King and Aladdin, and back-catalogue buys of Avengers: Infinity War contributed to it grabbing top spot.
Says Liz Bales, BASE Chief Executive: 'In a year that has seen consolidation between studios and independent distributors alike, the reality is that consumption habits are changing and are likely to continue to do so, with the debut of D2C services like Disney+, Peacock and HBO Max all likely to further catalyse that change. At the same time, it remains clear that ownership – whether on the best possible physical formats like Blu-ray and 4K UHD or, increasingly, digital ownership with its own set of flexible benefits – remains of significant value to many of us.'
Home Cinema Choice #311 is on sale now

, featuring: Samsung Q950TS 8K QLED TV; Emotiva 11-channel power amp; Meridian in-wall speakers; binge-worthy TV boxsets; Color Out of Space interview; disc reviews; opinion; and more.
Want to see your home cinema system featured in the pages of HCC? Click
here
for more info.