Sony SMP-N200 media player review
Japanese tech giant boxes clever with an affordable player with on-demand ambitions
Take the internet TV capabilities of a recent Bravia flatscreen television and shove them into a little box (that's operated with one of the coolest-looking handsets ever to grace a multimedia player) and you get Sony's latest entry into this competitive field.
The Big S's way of doing things is proprietary, as a company of its resources can allow, and, true to form, the interface here is the Xross Media Bar (XMB), as pioneered on the PlayStation. It's used to good effect here; accessing content and setup menus is fluid-smooth and speedy, too.
But before you get that far, the device needs to be integrated with the rest of your equipment – a wizard (no, not Gandalf) helps you through the process. Sony gets full marks for the inclusion of an integrated Wi-Fi option, in addition to Ethernet, in a £70 player – there are AVRs costing £2,000 that still don't offer that. You also get HDMI, HD-supportive component (useful if you've run out of HDMI ports) and – as a last resort – composite video. Audio can be conveyed via HDMI, optical digital or in analogue form via a pair of phono sockets.
The SMP200 doesn't offer the eSATA port of Netgear's NeoTV 550, but there's a USB port for playing local media. It's side-mounted, so plugging a memory device into it does spoil the device's svelte lines. USB can nevertheless be quite useful, as the only networked multimedia system supported by the N200 is uPnP/DLNA – which doesn't support all kinds of content. It's a pity that NFS or SMB aren't catered for. Presumably, they could be added as the SMP-N200 is built around Linux, but at this price (comfortably the lowest in this grouptest) savings have to be made somewhere.
With DLNA, you simply navigate around networked folders until you find the file you want to play. Even via USB, though, some types of file (e.g. DivX and FLAC) refused to play.
Although the DLNA side of things is compatible with all servers that meet the standard (such as Windows Media Player and many NAS boxes), Sony has done its own thing and made its own variant, dubbed HomeStream, available for (free) download. This performs very well, but, despite being DLNA-compliant, only seems to work with Sony devices.
Another example of Sony's proprietary nature is 'party streaming', which enables you to arrange for the same music to be simultaneously-played on other Sony DLNA-compatible products around the house (rather amusing is the 'start party' button that kicks off the process).
Finding servers (or USB files) is straightforward. When available, you'll discover them listed under 'music', 'video' or 'photo' on the Xross Media Bar. Scroll up or down, and highlight the one you want to bring up the folders. Also in these categories is an impressive range of online content. Demand 5 and the BBC iPlayer are included in 'video', as are LOVEFiLM, Sky News, Eurosport, AOL HD, YouTube and much else besides – Sony easily outguns its grouptest rivals in this department. And then there's the subscription-based Sony Entertainment Network (see box out, below). Letting the side down, however, is the SMP-N200's lack of internet radio support.
The final rabbit in Sony's hat is a web browser, but I suspect owners will make little use of this. Employing a virtual keyboard to enter URLs and search terms – as opposed to the keyboard of the Maxell and A.C. Ryan products – is, quite frankly a pain. Furthermore, the browser doesn't support Flash or Java.
So, the SMP-N200 features picture and sound quality that don't disappoint, a superb user interface and an eye-catching price. However, the lack of support for internet radio, non-DLNA networking and some codecs should be taken into account by potential buyers.
---
HCC VERDICT
Sony SMP-N200
Price: £70 Approx
Highs: Integrated Wi-Fi; intuitive user interface; plenty of online content available; affordable
Lows: Web browser of limited value; no 'net radio; some codecs not supported
Performance: 4/5
Design: 5/5
Features: 3/5
Overall: 4/5
---
Specifications
HDD: no (USB external drives supported)
Connections: 100Mbps Ethernet; HDMI 1.3 (up to 1080p/24); USB; component; composite; stereo analogue audio; optical digital audio
Video file format support (verified): MPEG-1; MPEG-2; WMV; MKV/x.264; MP4; AVC-HD; M2TS
Audio file format support (verified): M4A; MP3; WAV; WMA; AC3; DTS
Dimensions: 150(w) x 41(h) x 150(d)mm
Weight: 0.41kg
Features: Integrated (b/g/n, 2.4GHz) Wi-Fi; Sony Entertainment Network; access to online content portals (inc. BBC iPlayer and Sony 3D streaming/photos); Xross Media Bar user interface; DLNA/uPnP support; web browser; smartphone control app available; AV sync adjustment; picture noise-reduction adjustments; photo slideshow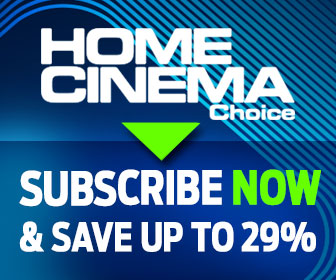 Home Cinema Choice #316 is on sale now

, featuring: Sony VPL-VW790ES 4K laser projector; B&W 600 S2 Series speakers; CEDIA home cinema awards; Humax Aura PVR; tech tips; disc reviews; opinion; and more.
Want to see your home cinema system featured in the pages of HCC? Click
here
for more info.