Sony KDL-55W905A review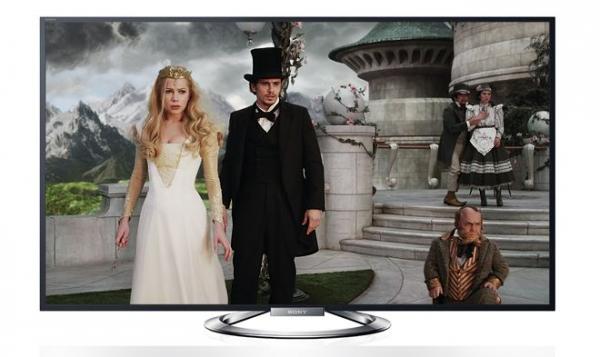 Sony's Triluminos technology ensures its 55in W9 model packs a real picture punch
After exploding back on to the TV scene in 2012 with its stunning HX853 series, Sony is hoping to make just as much of a splash with that model's successors, as represented here by the 55W905A.
This set certainly advances Sony's cause with its looks. The frame around the 55in screen is gorgeously slender, yet still finds room for a 'Sense of Quartz' – otherwise known as a reflective angled turquoise highlight cut against the rest of the bezel.
Also eye-catching is the silver box protruding from the TV's bottom edge, which emits a different LED light colour depending on which source you're using.
These sources could be connected via the set's quartet of HDMIs, three USBs and built-in Wi-Fi. The Wi-Fi (or Ethernet if you prefer) naturally allows streaming of files from DLNA-ready PCs and lets you access Sony's online platform. The latter is reasonably strong where video content is concerned, including Netflix, LoveFilm, BBC iPlayer, Sky News, Demand 5 and Sony's own Video Unlimited and World of Television services. However, the Smart interface is slightly crude versus the latest efforts of Panasonic, Samsung and LG.
Setup menus sport plenty of picture calibration tools, including white balance and colour management options, plus control over most parts of Sony's processing engine. The local dimming system previously employed to good effect on the HX853 range is on hand here, as is the brand's new-for-2013 Triluminos tech, which applies quantum dot colour filters to edge-mounted LEDs to deliver a more vivid, wider colour palette.
Able successor
The 55W905A's pictures are as good I'd hoped for. As with the HX853s, key to its success is an outstanding contrast performance, which sees rich, deep blacks in dark sequence (like Lincoln's night-time meeting with his 'vote pressure team' in Steven Spielberg's biopic) accompanied by bright whites and punchy colours in a more dynamic way than LED TVs are supposed to be capable of.
Punchier fare, meanwhile, like The Muppets Blu-ray, looks vibrant and richly saturated, clearly benefitting from the Triluminos edge LED system. Actually, the palette can look a bit too aggressive if you use Sony's Live Colour feature on any setting other than its lowest mode. Yet even with Live Colour deactivated, the 55W905A delivers subtler and more expressive colours than many other comparable TVs.
Motion handling is assured. The Dark Knight's action scenes retain a keen sharpness, and Sony's impressive MotionFlow processing is able to up detail retention without obliterating a film's sense of realism. The 55W905A's video processing is good enough, too, to upscale standard-def sources with excellent clarity.
With 3D the 55W905A continues to excel, mostly. Don any of the four free pairs of Active shutter glasses and the impact of the colours in 3D mode is startling. Also, detail levels are high, motion is handled well, and the sense of 3D space is convincing. The only bad news is some occasional crosstalk ghosting, which does detract from the overall enjoyment.
Other general problems with the Sony are very rare appearances of light 'blocking' around small, bright objects and an unusually narrow viewing angle before the image's contrast takes a hit. But I could live with either of these issues in exchange for the TV's overall picture prowess.
The icing on the cake is the 55W905A's powerful, clean and layered audio performance, which comes courtesy of Sony's long-duct system and angled drivers that disperse their sonics off a lip in the TV's bezel. Overall, this is a flatscreen that deserves its flagship status.
---
HCC VERDICT
Sony Bravia KDL-55W905A
Price: £2,300 Approx
www.sony.co.uk
Highs: Superb image and audio quality; good quantities of online video streaming; striking design
Lows: A little 3D crosstalk; limited viewing angle
Performance: 5/5
Design: 4.5/5
Features: 4.5/5
Overall: 5/5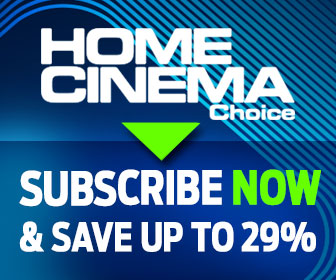 Home Cinema Choice #323

is on sale now, featuring: Panasonic JZ2000 4K OLED TV; LG SP11RA Dolby Atmos soundbar; Philips 806 OLED TV; Neill Blomkamp interview; hi-fi meets home cinema install; and more
Want to see your home cinema system featured in the pages of HCC? Click
here
for more info.